Advisors and student leaders will begin working with you even before you arrive on campus. We have developed an extensive pre-orientation advising process to help you choose your first-semester classes, including support for students in the N.U.in Program.
Registering for First Semester Classes
As an Explore Program student, you will take introductory major courses alongside first-year students in the majors you are exploring. You will have access to all of the introductory major courses offered by Northeastern's seven undergraduate colleges. These courses fulfill major requirements in the majors you are exploring.
Advisors in the Explore Program will begin working with you to build your first semester schedule before and during orientation. We start with a Registration Request Form to help you reflect on your interests and strengths, and register you for courses which align with your primary major interests and requests. As your interests evolve, we can help you make changes to your schedule through the first week of classes.
N.U.in Site Selection and Pre-Departure Advising
For students who begin their fall semester in The N.U.in Program, our advising conversation can begin before you even choose a location! Each N.U.in location aligns with different areas of study, and connecting with an advisor before you choose your location allows you to make an informed decision based on your primary academic interests and requirements for the majors you are exploring.
Once you have chosen a location, you will be assigned an Explore Program advisor who will help you select your fall classes. Advisors are available for phone and video calls during the summer, and will meet with you during Pre-Departure Orientation on campus to review your course selections. Your advisor will continue working with you during the fall semester and guide you through the spring course selection process.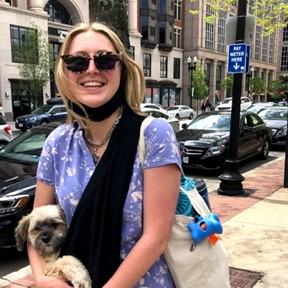 "The first semester course selection process was the first time I really considered all of my major options. I felt like the classes I selected covered all the bases of my interests so that I could get a taste of each of them and have faculty members to connect with in each."
Karleigh Corliss, Political Science & Communication Studies