The Northeastern Explore Program provides individualized and holistic support as students engage in academic exploration and self-discovery.
We foster an inclusive community that encourages students to connect with faculty, staff, and peers across campus as they prepare for success at Northeastern and beyond. Through active participation in the Explore Program, learners will be able to:
Implement strategies for academic success.
Connect with appropriate campus resources.
Create a strategic plan for academic and experiential engagement
Explore Program students meet these learning outcomes by engaging in Explore Program events, advising, and our first-year seminar course, FSEM1000, Connections & Decisions.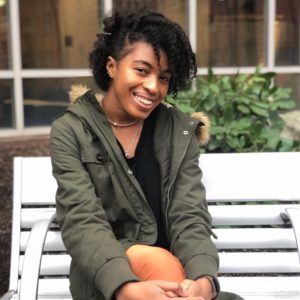 "One of the reasons that I decided to attend Northeastern was the Explore Program. I knew going into college that I would be undeclared, and the support and opportunities for undeclared students at Northeastern stood out from other universities. In the end, I knew the Explore Program was the right decision for me."
Erica Abraham, Business Administration