Husky Leaders Vie for Distinguished UK and Ireland Awards
Undergraduate Research and Fellowships is delighted to share the names of the students nominated by Northeastern University for the Rhodes, Marshall and Mitchell Scholarships this fall. Characterized by their drive to solve important problems, capacity to lead, and bold intellectual ambitions, these students have truly outstanding records in service, research and creative activity, and leadership. We are proud of all that they have accomplished so far and excited for all that they will continue to achieve in the service of a better world for all. Congratulations, Huskies!
Andrew Chang COS'22, Biology
Nominations: Rhodes Scholarship, Marshall Scholarship
Hometown: Tenafly, NJ
Mentors: Michael Dedek, Samuel Scarpino, Aria Olumi, Takiyah White Ndwanya, Melissa McElligott, Assad Fotovatian, Wendy Smith
Hoping to build a career as an actor, Andrew entered Northeastern as a theater major. A desire to maximize his impact, however, drew Andrew towards the biological sciences and since then, Andrew has been highly active in health-related biological research. His first research experience took place in the lab of Professor Wendy Smith; funded by a PEAK Base Camp Award, he served as a research assistant for a study of tobacco hornworms that examined the genetic basis through which certain beneficial immunological effects are produced. Andrew's early experiences in Professor Smith's lab subsequently led him to one of Boston's world-class teaching hospitals, Beth Israel Deaconess Medical Center of Harvard Medical School, where he has conducted research on Benign Prostatic Hyperplasia, earning a PEAK Summit Award to support this work. Eager to reach a wider audience than even translational medicine can provide, Andrew has also been drawn to projects in public health. During the height of the COVID-19 pandemic, Andrew self-created a co-op with the Students' Health and Welfare Centres Organisation, an NGO based at the University of Cape Town in South Africa. Working remotely with global collaborators, Andrew was charged with identifying prominent examples of misinformation regarding the COVID virus in order to help healthcare workers and policymakers address inaccuracies regarding the virus. During his time at Northeastern, he has also been a leader within Northeastern's Best Buddies club. After graduating from Northeastern, he hopes to pursue graduate studies to continue his growth both as a scientist and public health leader.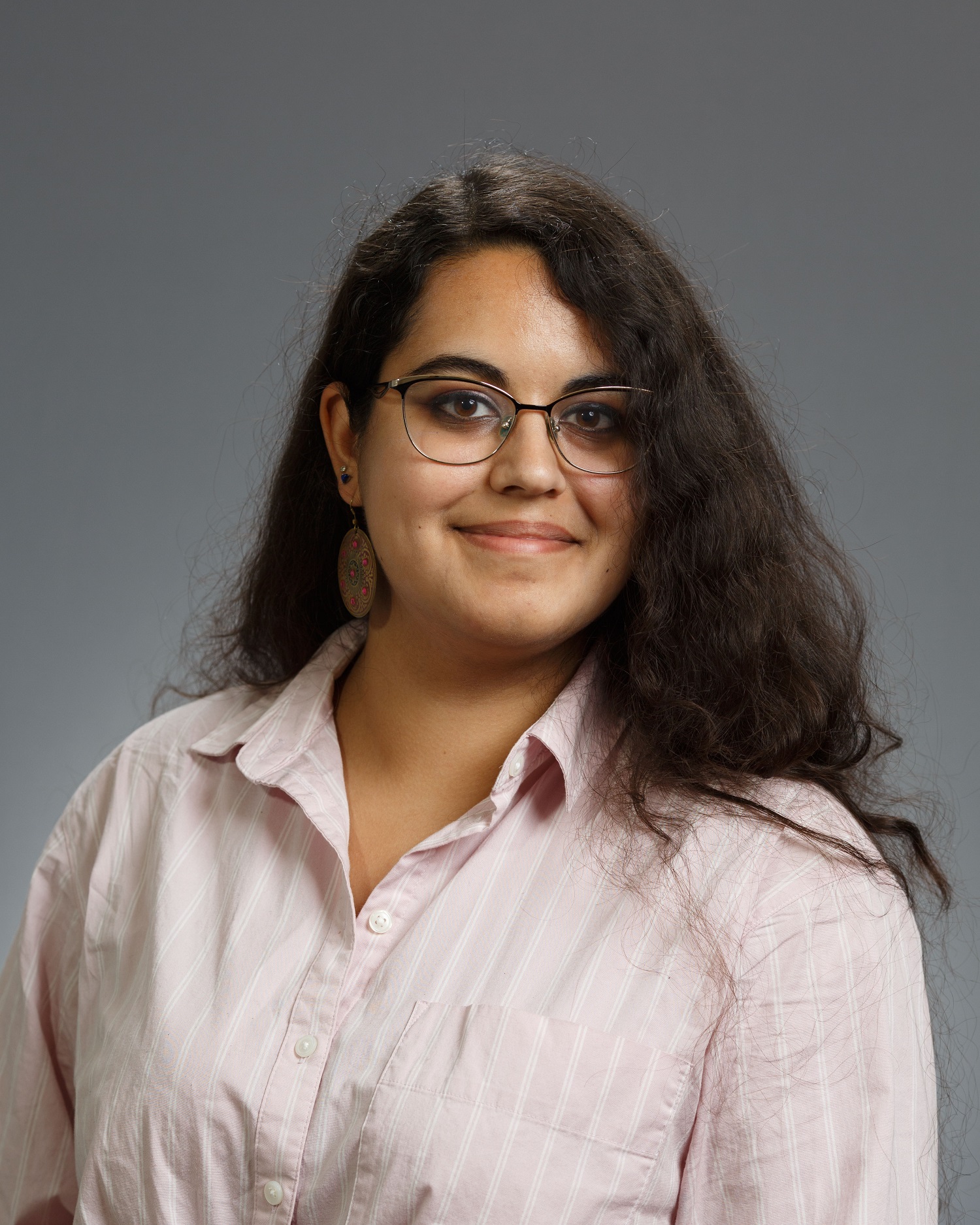 Indira Holdsworth COS'23, Ecology & Evolutionary Biology with minor in Women, Gender and Sexuality Studies
Nominations: Marshall Scholarship, Mitchell Scholarship
Hometown: Placitas, NM
Mentors: Stephanie Eby, Steve Schneider, Margot Abels, Rayna Dineen
Growing up in the beautiful landscapes of New Mexico, Indu early on felt a connection with the natural world, "discovering" the desert through experience and seeking to understand it through science. Her love of the natural world also led her drive to preserve it in the face of our climate crisis — and from a young age Indu has been focused on promoting and being part of cross-cultural problem solving.  Eager to connect with those different than herself, Indu sought out an opportunity to complete her final years of high school at the United World College with students from around the globe. She also became involved in education and outreach during elementary school, working for Reading Quest, a non-profit that provides free reading tutoring for hundreds of low-income students of all backgrounds; she continues such work today.  Eager to continue building connections globally, Indu arrived at Northeastern and has made her mark on our urban campus. Possessed of near-perfect GPA in a rigorous Ecology and Evolutionary Biology major with a minor in Women, Gender, and Sexuality Studies, Indu has developed keen insight into both the scientific and social dimensions of the environmental challenges we face and how we might use environmental management and policy to promote social equity. Putting theory into practice, Indu has been a key part of the team transforming our urban campus into the city's only university arboretum. In the future, she hopes to pursue graduate studies in wildlife management and conservation. Indu is a member of the Feminist Student Organization, the College Democrats, and the Renaissance Theater Group.
Vivek Kanpa Khoury/COS'23, Data Science/Biology with minor in Mathematics
Nominations: Mitchell Scholarship
Hometown: Livingston, NJ
Mentors: Julian Keenan, Javier Apfeld, David Hartsough, Alina Oprea
Vivek Kanpa is a dual data science and biology major whose work focuses on making sense of the vast troves of data produced by the genomic revolution. Arriving at Northeastern, Vivek had already produced significant research in both cognitive neuroscience and water sustainability.  His first research project, conducted before he could drive, focused on the prefrontal cortex. His research findings resulted in multiple conference presentations and in 2020, a published paper in Brain Sciences.  Vivek also developed a low-cost bio-renewable water filter that outperformed standard treatments in removing carcinogens, work that received recognition from the NJ Water Environment Association, American Water Works Association, American Groundwater Trust and the global Spellman Clean Tech Challenge. At Northeastern, Vivek has worked with Professor Javier Apfeld on the nematode C. elegans as part of "The Worm Immortality Team." Vivek's work here has focused on peroxide resistance, which will be the focus of his Honors Thesis, and on big data, where he hopes to make his future career. In order to parse data emerging in the study of C. elegans — and allow scientists to control, see, and understand this parsing — Vivek and a peer developed an easy-to-use and understand image-processing and data routing application for scientists investigating microscopic movement and fluctuations. Vivek earned a PEAK Ascent Award  and a PEAK Trail Blazer Award for his work with Professor Apfeld. Outside of the lab, Vivek is a campus leader, serving as a both a Husky Ambassador and Resident Assistant.  He is also an avid runner and musical artist.
Ramya Kumar COS'22, Behavioral Neuroscience with minor in History
Nominations: Rhodes Scholarship, Marshall Scholarship, Mitchell Scholarship
Hometown: Bettendorf, Iowa
Mentors: Laura Senier, Daniel Noemi Voionmaa, Bram Wispelwey, Sarah Draugelis, Glennon O'Grady, Thibault Colombani, Richard Wamai
An aspiring physician and policymaker who is passionately concerned about the problem of medical racism, Ramya has undertaken extensive research in the sciences and social sciences during her undergraduate years. During her first year at Northeastern, Ramya worked on a research project focused on creating cyrogels for cancer vaccinations. Ramya has also contributed to a project that aimed to characterize the effect of fear on the body and brain. Within the social sciences, she has been involved in projects ranging from a study of maternal mortality rates to a community-based participatory research project focused on adolescent access to green space within Boston's Mattapan neighborhood and nearby Chelsea. Most recently, she has contributed to a study of water unaffordability and commodification. Her sustained engagement with high-impact research across the disciplines has helped Ramya understand how systemic wrongs, like racism, manifest themselves in particular physiological instances and the bodies, lived experiences, and geographies of individuals. Outside her research, Ramya commits considerable time to direct service, organizing, and activism. Since assuming the presidency of the Northeastern University Global Health Initiative (NUGHI), Ramya has focused the student organization's work on health equity and justice, including coordinating the 2020 Black Health Matters Contact-a-Thon, which saw 85 students work together to raise consciousness about race-based disparities in health outcomes and as well as raise money: over $36,000 for four organizations from 560 donors. She was a finalist for the Truman Scholarship and earned a PEAK Base-Camp Award for her work on teen mental health in the spring of 2020 and a PEAK Summit Award during the summer of 2021 for her work on cryogels. NUGHI has also been a recipient of the PEAK Bridge-Builder Award for several years.
Charlotte Rose Martersteck Bouve'16, Health Science
Nominations: Mitchell Scholarship
Hometown: Ridgway, Colorado
Mentors: Inessa Ba, Shan Mohammed, Aaron Woolsey
During her undergraduate years, Rose Martersteck took full advantage of Northeastern's powerful experiential learning model to became a sophisticated and powerful global public health advocate. Excelling in her studies, Rose complemented her coursework with a range of experiences designed to maximize her impact on the health and well-being of others at the local, regional and global scales — teaching English through NUTells, serving as a Wellness and Addiction Treatment Programs Intern at the Boston Public Health Commission, coordinating environmental health research at Tufts, and producing agricultural and economic development workshops in Nicaragua through Nuevas Esperanzas. Since graduation, Rose has continued her important work within the field of global health. She initially researched childhood immunization in Sierra Leone with Innovation for Poverty Action; since 2017, she has worked on supply chain issues for the Clinton Health Access Initiative in Sierra Leone, Laos, and Ghana. In this work, Rose has been embedded within the Ministries of Health of these nations, working alongside colleagues to develop procurement and distributions systems for urgently needed medical supplies in resource-constrained environments. Hoping to create more robust, sustainable supply chains for life-giving and sustaining medicines, Rose has applied for the Mitchell Scholarship, seeking to to buttress her real-world experience with advanced study in Business Administration at Trinity College Dublin.
Alyssa Pascoe CSSH'21, International Affairs and Politics/Philosophy/Economics with minors in Global Health, History, and Law and Public Policy
Nominations: Marshall Scholarship
Hometown: Beverly Hills, Michigan
Mentors: Julie Garey, Michael Ader, Alisa Lincoln
LGBTQ+ individuals disproportionately experience depression, anxiety, and substance use problems compared to heterosexual, cisgender individuals largely due to the fact of their being LGBTQ+. Keenly aware of the ways that socially perpetuated stigmas can create and reinforce individual mental illness for LGBTQ+ persons,  Alyssa Pascoe seeks to become an advocate for the mental well-being of members of the LGBTQ+ community in the international arena. At Northeastern, Alyssa took advantage of every opportunity to develop her toolkit for social change. She double majored in international affairs and politics, philosophy, and economics with minors in law and public policy, history, and global health, developing sophisticated and complementary analytic and quantitative frameworks for understanding the complexities of global public health. Beyond coursework, Alyssa completed a fascinating array of advanced research experiences, each touching upon a different facet of policy, politics, and well-being. Within philosophy, Alyssa collaborated with other students on a project examining how different voting systems could impact the results of elections, which earned a prize at RISE. Alyssa also served as a research assistant on a project that studied the longitudinal impact of summer job programs upon the educational attainment and well-being of low-income Boston Public Schools youth. And, finally, Alyssa sought to understand and address gaps in care within the Massachusetts Department of Mental Health, helping to craft a strategic plan for care improvement within Northeastern's Institute for Health Equity and Social Justice Research. Seeking to gain a better understanding of the law, Alyssa also completed co-ops at a private law firm and with the Massachusetts State Attorney General. Since graduating from Northeastern, Alyssa has worked at the JSI Research and Training Institute administering global health programs.
Robert Harrison Voigt CSSH'22, Political Science/Economics with minor in Urban Studies
Nominations: Rhodes Scholarship, Marshall Scholarship
Hometown: Iowa City, Iowa
Mentors: Thomas Vicino, Lori Gardinier, John Portz, Eija Erasmus, Rebecca Westerling, Xiaolin Shi
The past decades have seen the largest growth in urban life in human history, with over half of the world's population living in towns and cities.  Harrison Voigt is eager to build a career making the cities that billions of people the world over call home safe, sustainable, and sustaining. Harrison has been laser-focused on this ambition since arriving at Northeastern by way of the isolating, car-dependent suburbs of Iowa. Setting his sights on nothing less than reimagining the American map, Harrison has sought at every turn to hone his skills in policy-making and the urban planning process. During his time at Northeastern, Harrison has earned a perfect GPA as a dual major in political science and economics with a minor in urban studies, eliciting glowing praise from his instructors. Outside of the classroom, Harrison has also been deeply involved in research since his first year, working on an intergenerational research team led by Professor Tom Vicino that investigated the impacts of COVID-19 on the urban environment through a new analytical framework. Harrison earned a PEAK Ascent Award to conduct this project in the summer of 2021 and the resultant paper was recently published in Urban Planning. While on co-op at McKinsey & Company, Harrison turned his knowledge of urban planning into guidance about smart cities and infrastructure for a range of government clients. He has also served as a Senator and Parliamentarian within Northeastern's Student Government Association.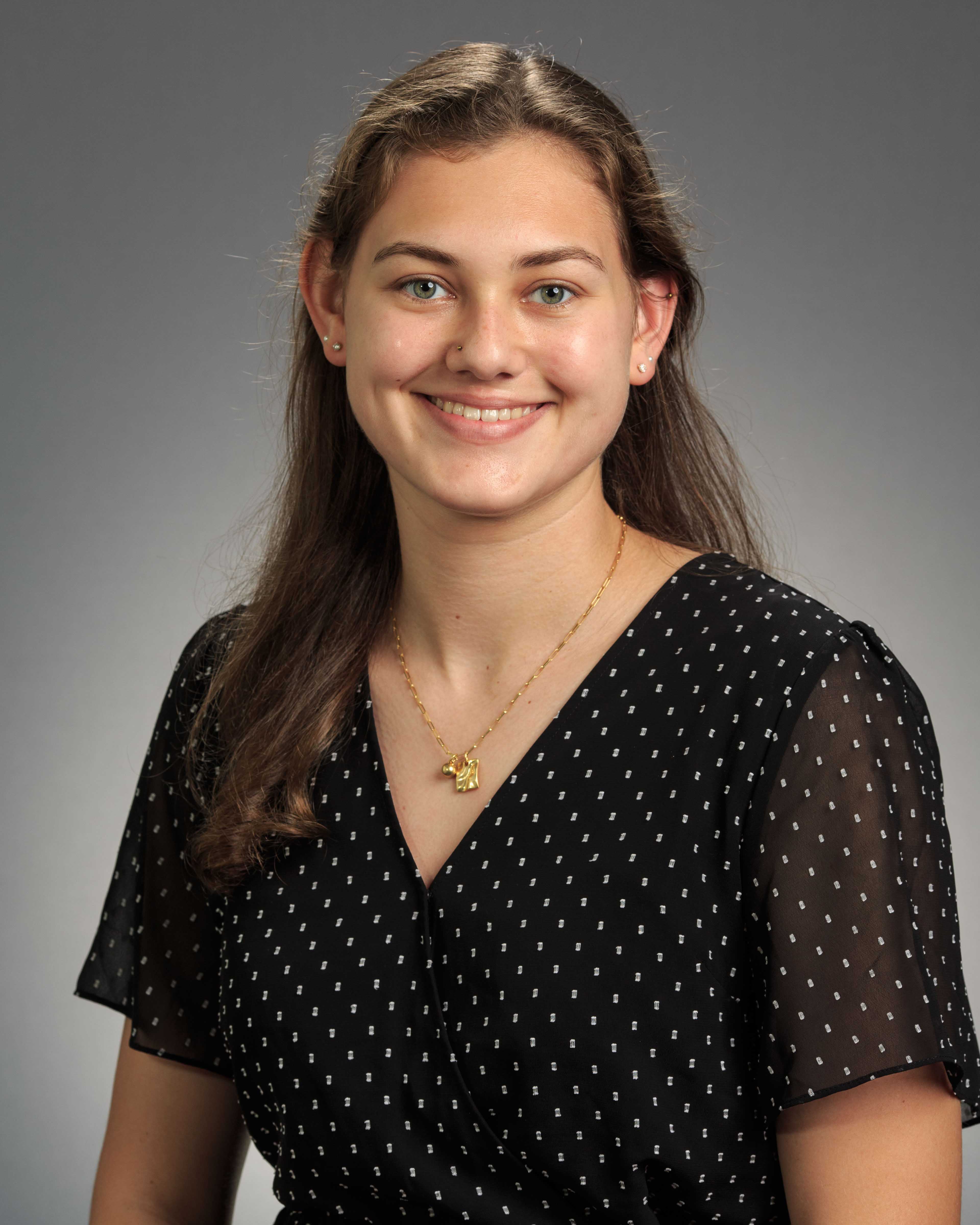 Lilly Wilcox CAMD/CSSH'22, English/Communication Studies with a minor in Argumentation and Law
Nominations: Rhodes Scholarship, Marshall Scholarship
Hometown: Alexandria, VA
Mentors: Sarah Connell, Neal Lerner, Patrick Mullen, Leisel Douglas, Meryl Alper, Theo Davis
Lilly is one of the nation's most promising young scholars in the humanities, poised to take her discipline into the 21st century and serve as an ambassador for the digital humanities at the forefront of making meaning out of the infinite text now on all home and mobile devices. At Northeastern, Lilly earned top marks in her coursework and at every opportunity extended her learning to understand how knowledge is produced, proliferated, politicized and practiced as well. As part of Northeastern's distinctive experiential education model, Lilly worked at Greenough Communications, a marketing and public relations firm that helps brands use the power of stories to engage and influence others. The skills she learned there — of cultivating audience, telling stories, and persuasion — have also been highly relevant in her more traditionally academic forays, where she has produced a record of scholarship that is truly remarkable for a recent college graduate. During her time at Northeastern, Lilly also served as a Resident Assistant on campus, a writing tutor with 826 Boston, a digital volunteer for the Massachusetts Historical Society, and a volunteer within a number of political campaigns. Presently a Fulbright English Teaching Assistant in Slovakia, Lilly plans to continue her studies of the Digital Humanities in the future. Equipped with this education, Lilly hopes to help us become more human and less machine — crafting and sharing, through the digital itself, the tools to mitigate the mis- and disinformation that floods our field of vision.