Summer PEAK Projects Tackle Today's Challenges
This summer, Undergraduate Research and Fellowships is proud to support students from across the disciplines as they seek to approach and address today's big questions through the PEAK Experiences Awards.  Working alongside dedicated mentors on projects ranging from creating an archive of the nation's first rural settlement house in Appalachia to bioprinting brain material to building better underwater robots to understanding contemporary philosophies of risk, our Huskies are poised to create, discover, and make big impacts. Congratulations to our wonderful students and thank you mentors.
BASE CAMP AWARDS 
André Caetano COE'24, "Project COBRA"
Mentor: Alireza Ramezani, COE, Electrical and Comp Engineering
I hope to complete the design as well as the assembly of a sheath and sheath attachment system that will protect the snake-inspired robotic system from lunar dust while traversing the environment. Beyond that, want to help complete a mid-project report detailing progress updates for the BIG IDEA 2022 Competition.
Talin Calikyan COE'25, "Rapid Prototyping Tools And How To Use Them"
Mentor: Mark Sivak, CAMD, Art and Design
This project will explore rapid prototyping tools– as simple as children's arts and crafts materials– and the important role they play in product development. I will focus on how we determine the relative strengths of each to fulfill specific needs and implement my research in classes and makerspaces.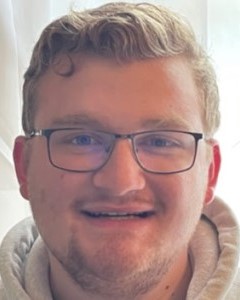 Michael Cerny COE'26, "Mental Illness in Engineering Higher Education"
Mentor: Andrew Gillen, COE, Civil & Environmental Engineer
An autoethnography with the purpose of researching and providing an in depth review of mental illness in higher education, specifically the engineering program at Northeastern University.
Janis Dong COS'24, "Automating Photoenzyme Database Analysis"
Mentor: Sijia Dong, COS, Chemistry & Chemical Biology
Photoenzyme is a newly emerged class of enzyme that usually contains photoactivable bio-cofactor. I want to develop a data-driven method to identify promising candidates that have the potential to be repurposed as photoenzymes using a standard automatable procedure for the selection and analysis of enzymes.
Hannah Ferguson CAMD'24, "Intergenerational Service-Learning Virtual Exchange with Elders in Germany"
Mentor: Carolin Fuchs, CSSH, World Languages Center
I will analyze upper level German students' engagement in intergenerational and intercultural virtual interviews with elders entirely in German from the association "Freunde Alter Menschen e.V." (Little Brothers-Friends of the Elderly). The research will explore the benefits technological interaction with German elders bring to both the students and the elders.
Florencia Ferreyra Office of the Provost'26, "Research Assistant in On-Campus Lab"
Mentor: Kristen Allison, Bouvé, Comm Sciences & Disorders
I will be assisting in Dr. Kristen Allison's longitudinal study investigating the correlation between infants' non-nutritive suck and their speech and language development later on. My role will include practicing using the technology with other infants over the summer, and data collection, refinement, and analysis.
Carolina Franco DMSB'23, "Skill Building at IASL"
Mentor: Karen Quigley, COS, Psychology
I will assist in the implementation of experimental studies with human subjects. I will also assist in the collection of questionnaire, behavioral, and psychophysiological (autonomic) data and will gain valuable experience in experimental design and implementation, data collection processes, as well as simple data analysis procedures.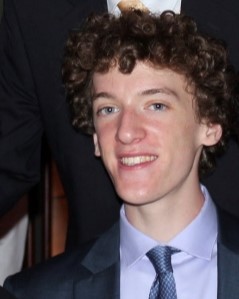 Lucas Haber COE'24, "Designing an Extendable Screw to Facilitate Lightweight Underwater Robotic Arms"
Mentor: Tom Consi, COE, Electrical and Comp Engineering
I hope to prototype and finalize a gear design that allows for the easy rotation and extension of a grip meant to interact with the surrounding environment of an underwater robot.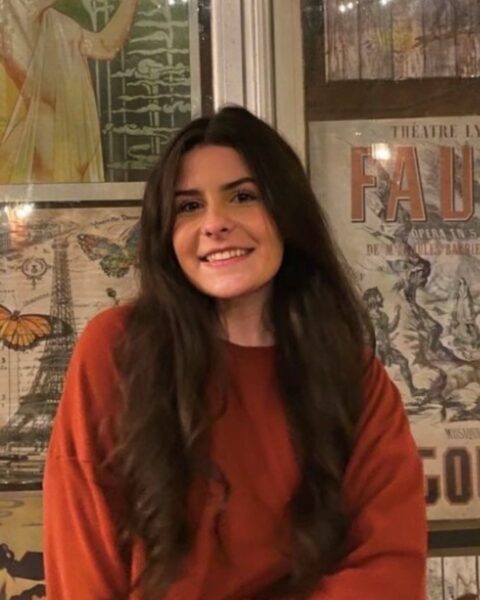 Madalon Hammell COS'25, "Retroactive Memory Role in Reward Decision Making"
Mentor: Juliet Davidow, COS, Psychology
This project aims to study the role of reward in retroactive memory enhancements and decision making by testing how different reward conditions enhance the memory of various stimuli (faces, houses, and objects), as well as look into how memory associations can be created by these rewards.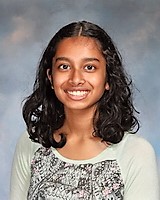 Nethra Iyer COE'24, "Comics as a Learning Tool for Chemical Engineering Education"
Mentor: Lucas Landherr, COE, Chemical Engineering
The goal is to create single-paged comics about chemical engineering. These comics will serve as learning tools for students to visually understand and grasp difficult chemical engineering concepts taught in college.
Jonah Jaffe Khoury'25, "Coding an Intuitive and Assistive ROV Control System"
Mentor: Tom Consi, COE, Electrical and Comp Engineering
This project aims to design an intuitive control system for an underwater remotely operated vehicle. I plan to implement a precision driving mode and a height auto-adjustment mode using sensor data to help aid pilots.
Tess Latham COS'25, "The French Identity of Second Language Speakers"
Mentor: Stacey Katz Bourns, CSSH, World Languages Center
The main objective of the project is to identify why Francophones feel a transformation of identity and expression when immersing themselves in French language and culture. My personal role will be to read certain literature , put together the IRB proposal, aid data collection and general logistics for the project.
Katrina Le COE'26, "Developing Methods to Quantify Molecular Expression in 3D Elbows"
Mentor: Sandra Shefelbine, COE, Bioengineering
This project consists of cell proliferation analysis through 3d images of axolotl elbows in order to examine the effects of joint formation. I will utilize MatLab and Fiji in order to perform limb alignment, surface map generation, and surface map analysis.
Erin Murphy COS'25, "Uncovering the Molecular Mechanisms of Cell Division in the Drug-Resistant Pathogen A. baumannii"
Mentor: Edward Geisinger, COS, Biology
I hope to uncover the molecular mechanisms of cell division in the highly elusive, antibiotic-resistant, and destructive bacteria, A. baumannii . By discovering the proteins responsible for their growth and replication, we can generate unique treatments that target these processes, helping to diminish bacterial persistence in hospitals and ICU's.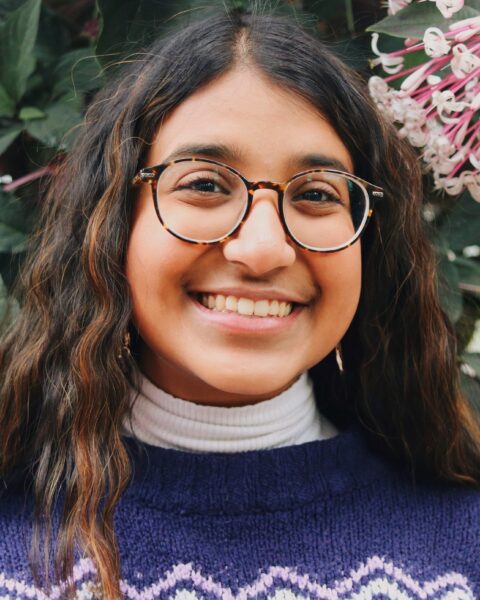 Aarohi Nadkarni Khoury'25, "Machine Learning's Application to Clinical Movement Neuroscience" Mentor:Eugene Tunik, Bouvé, Phys Therapy/Movement/Rehab Sci
The goal of this project is to study how machine learning can be applied in movement neuroscience, specifically regarding clinical applications. Work done on this project involves computational and data processing/visualization tasks, as well as helping with general literature review for an ongoing project developing an algorithm that detects ALS.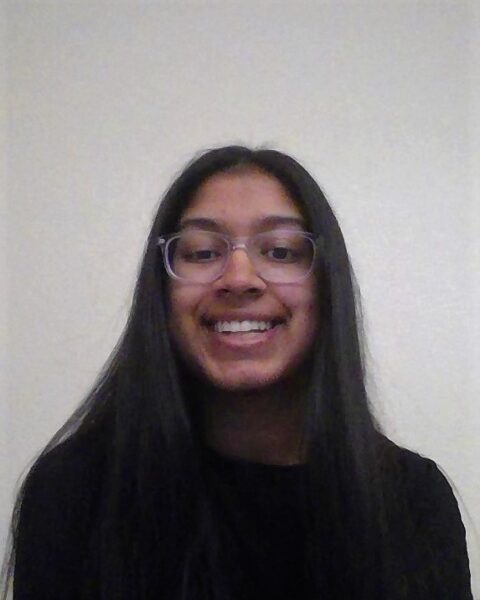 Deeptha Narasimhan Khoury'24, "Biochemical Exploration through Database Curation"
Mentor: Sijia Dong, COS, Chemistry & Chemical Biology
I would like to discover properties of photoenzymes through the creation and analysis of a database. The goal is to identify commonalities in these molecules as well as trends in the reactions they catalyze, in order to discern chemical properties that may make it easier to identify other photoenzymes.
Rachel Rouff Khoury'24, "Political Affiliation and Consumer Behavior"
Mentor: Yakov Bart, DMSB, Marketing
I hope to determine aspects of the relationship between political ideology and brand loyalty of consumers through technical analysis of extensive datasets.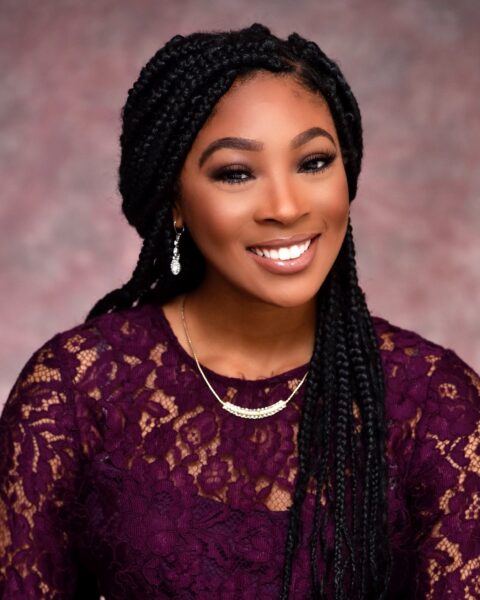 Sarah Sackey COS'25, "Acoustic and Kinematic Markers of Pediatric Dysarthria"
Mentor: Kristen Allison, Bouvé, Comm Sciences & Disorders
My work involves a research study focused on improving diagnosis of dysarthria, a motor speech disorder, in young children. For this project, I will help collect data from child participants, and learn to obtain acoustic measures from children's speech recordings that can be used to help with early dysarthria diagnosis.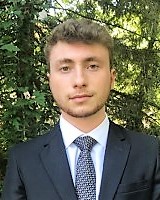 Magnus Steinberg DMSB'24, "Measuring 21st Century Skill Development Using Learning Analytics"
Mentor: Nikki James, DMSB, Entrepreneurship & Innovation
This research project is focused on the psychology of learning. The goal is to implement data analytics into experiential learning projects to develop 21st century career skills.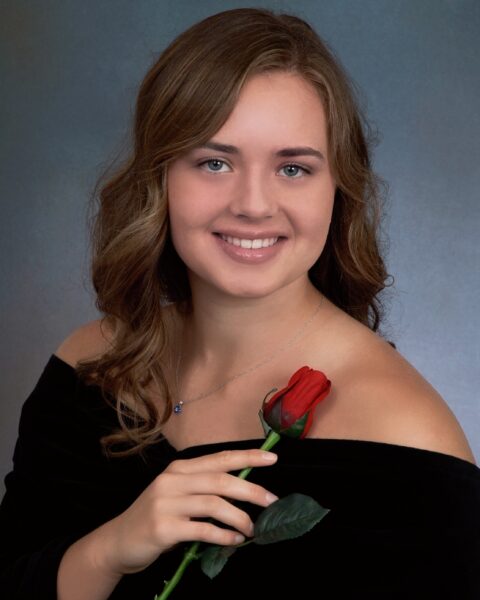 Alexandra Vergara-Anglim COE'26, "The Effects of E-cigarette and Wildfire Smoke on Cell Senescence in Mice"
Mentor: Sandra Shefelbine, COE, Mech & Industrial Engineering
I will be studying the effect of senescence in bone tissue that has been exposed to E-Cigarette smoke or wildfire smoke. I hope to use various methods to test the difference in senescence between the two groups.
ASCENT AWARDS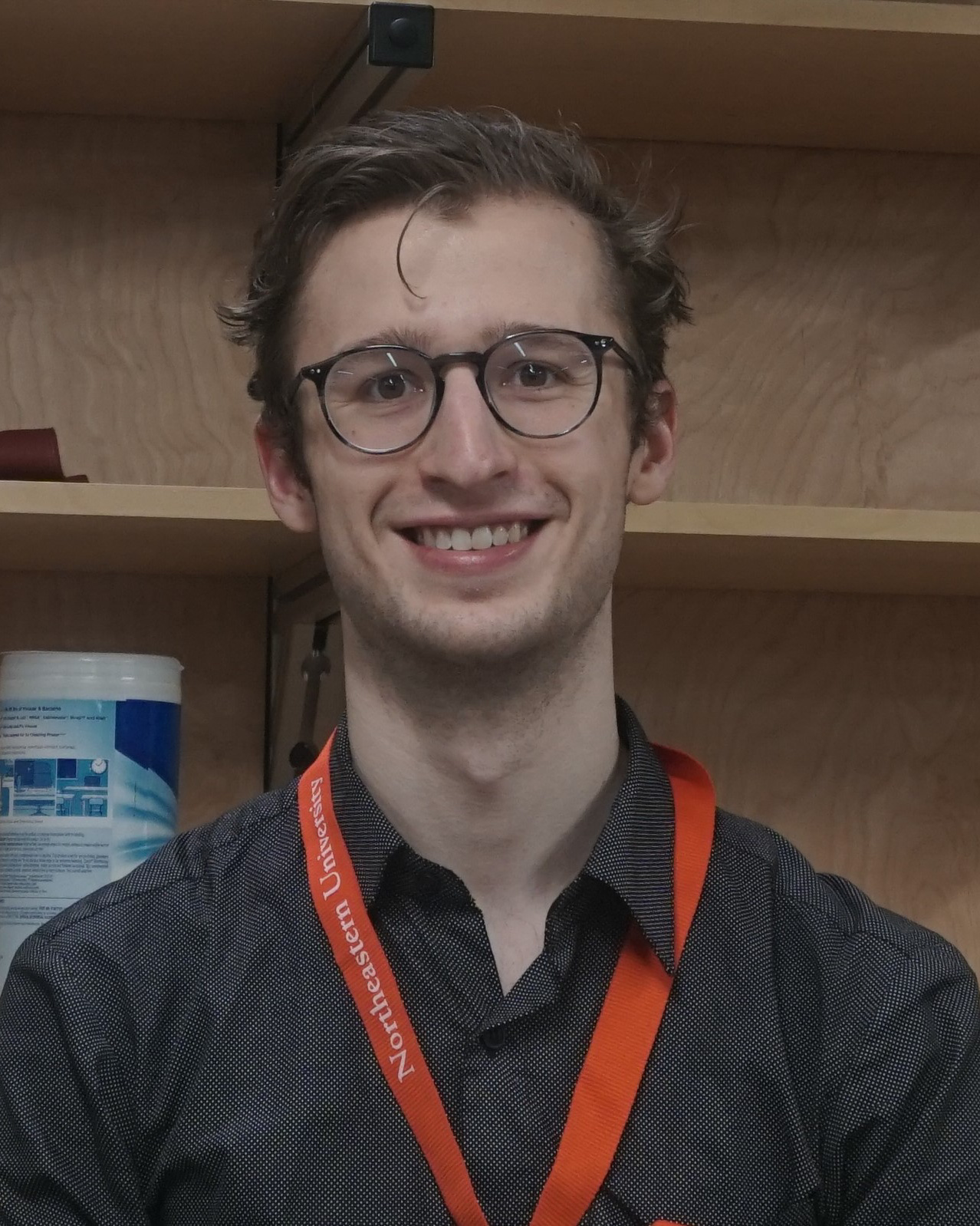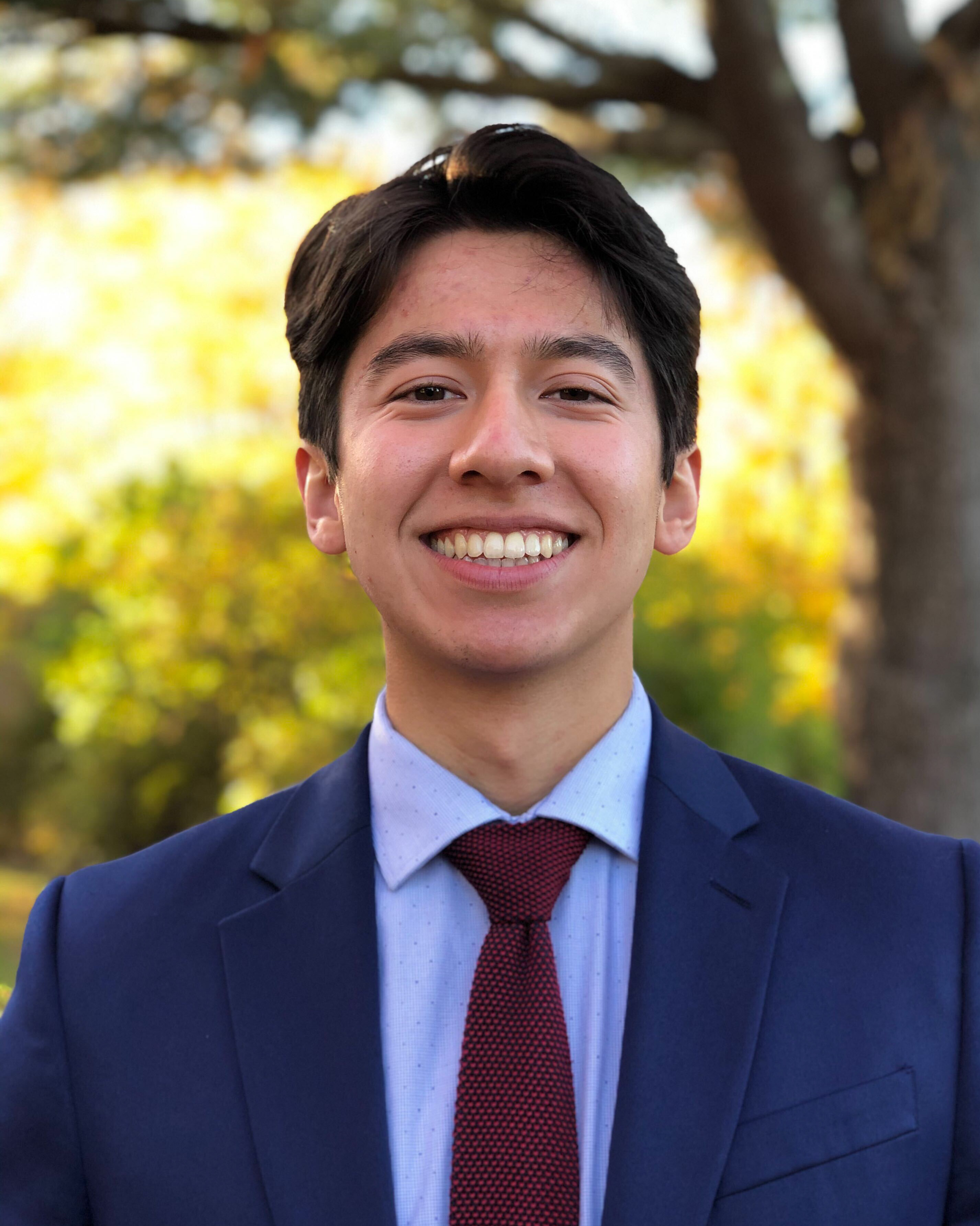 Philip Andress COE'24, Yiyang Liu COS'25, Chris Swagler COE'23, "Cable Driven Parallel Robot"
Mentor: Thomas Consi, COE, Electrical and Comp Engineering
Historically speaking, cable driven parallel robots have existed within a small academic and commercial niche. It is our ambition to determine whether these machines can be designed, installed, and operated in a way that is practical for use as a general purpose motion platform. We will accomplish this by creating a cable driven parallel robot with a design centered around affordability and usability.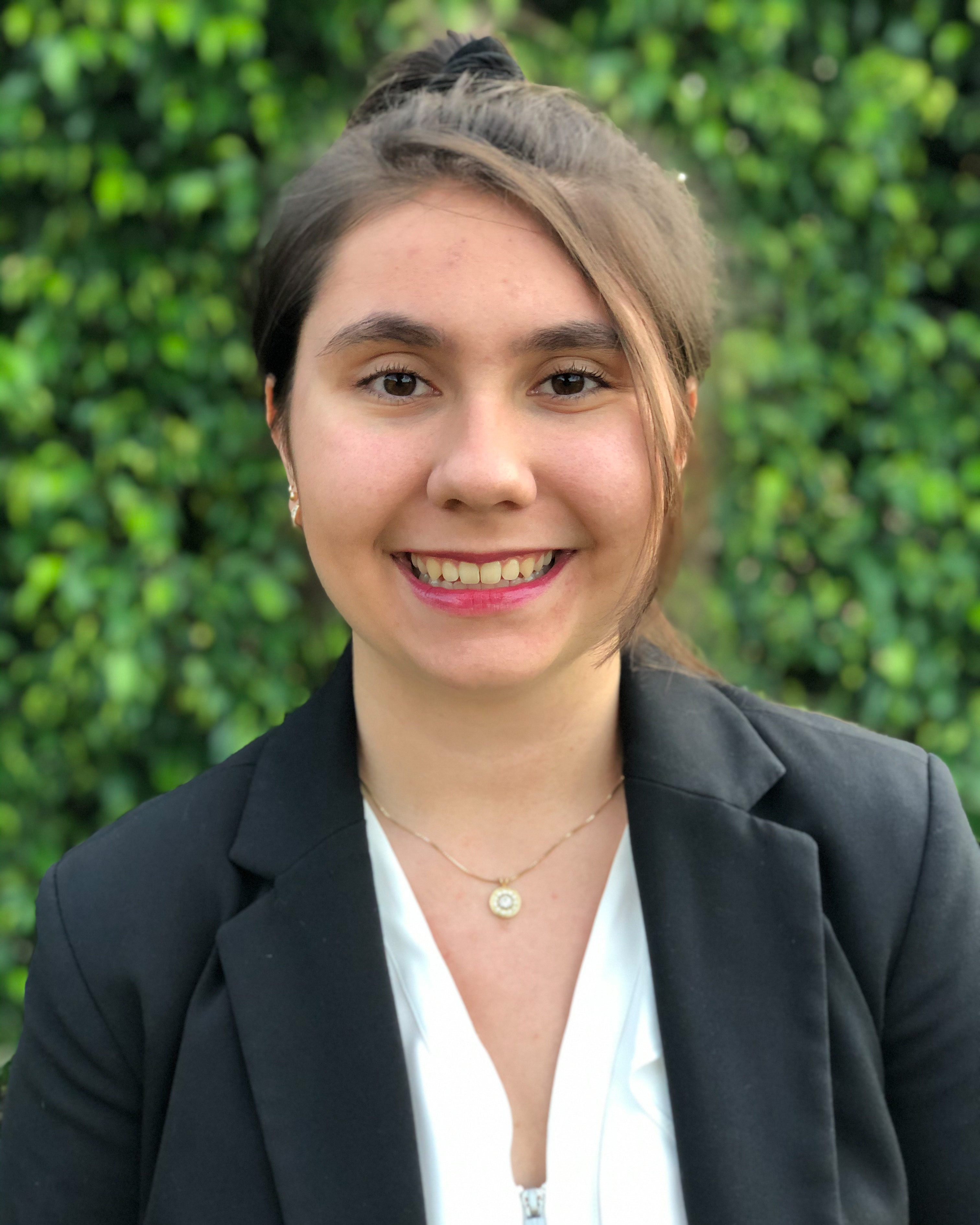 Sophia Cabellon COE'23, "The Utilization of Case Studies in the Education of Prototyping for Engineers"
Mentor: Mark Sivak, CAMD, Art and Design
In this research, we seek to study how using case studies in engineering case studies will help novice engineers learn about prototyping. We will create our own case studies, deploy them in engineering classes, and assess how students' perceptions of prototyping change over time.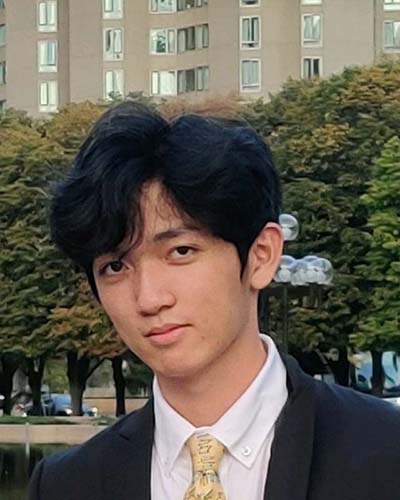 Jonathan Chen Khoury'25, "Modernizing the Front-end User Experience of Open Source Educational Software"
Mentor: Joshua Hertz, COE, Mech & Industrial Engineering
Recently, an open-source software called gruepr was developed to facilitate the student group creation process. It allows professors to quickly and easily optimize groups based on user-specified parameters. However, the application's current UI is rudimentary, and can make gruepr seem daunting for new users. The goal of this project is to modernize gruepr's user experience, by developing a minimalist design and updating visual assets according to a tester group's feedback. These changes will be presented at both RISE and a regional conference for ASEE, and will also be available in gruepr's next update for users around the world.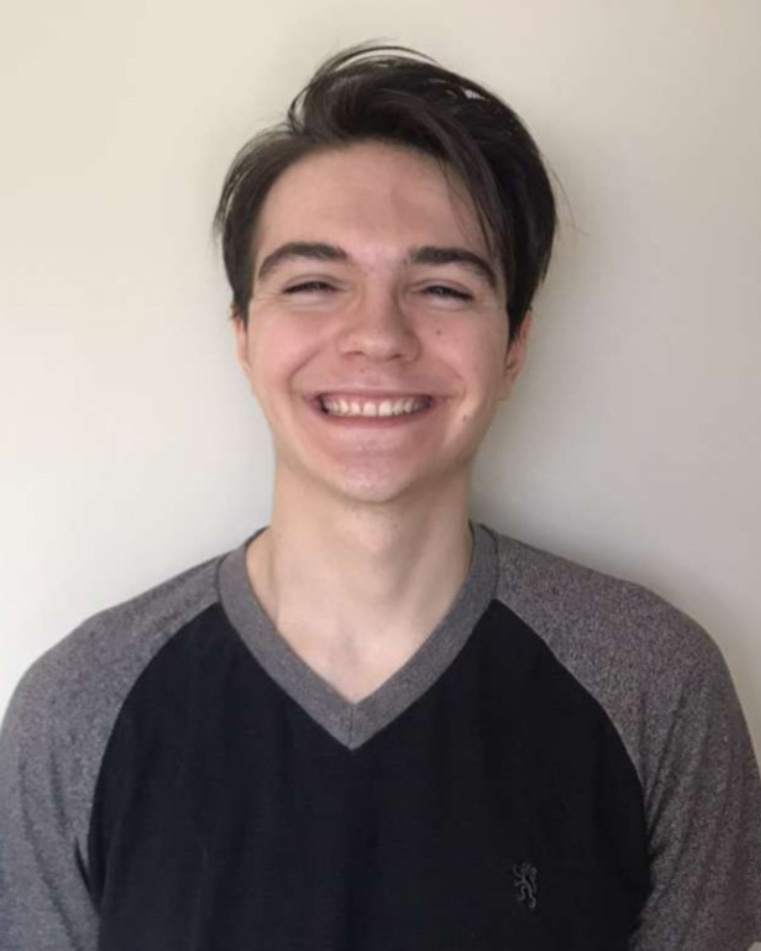 George Hagopian COE'24, "Musical Instrument Simulations for Deep Learning Applications"
Mentor: Victor Zappi, CAMD, Music
Deep learning is a type of machine learning that uses multiple layers in its neural network to extract higher-level patterns from input data. It can be used to design lightweight models that can approximate the behavior of very complex systems, such as musical instrument acoustics. The aim of this project is to create a collection of open-source numerical models of musical instruments specifically designed and organized for deep learning training, and to attempt the training of a first deep learning model, using datasets from a simple simulated musical instrument. The results will be presented at RISE 2023.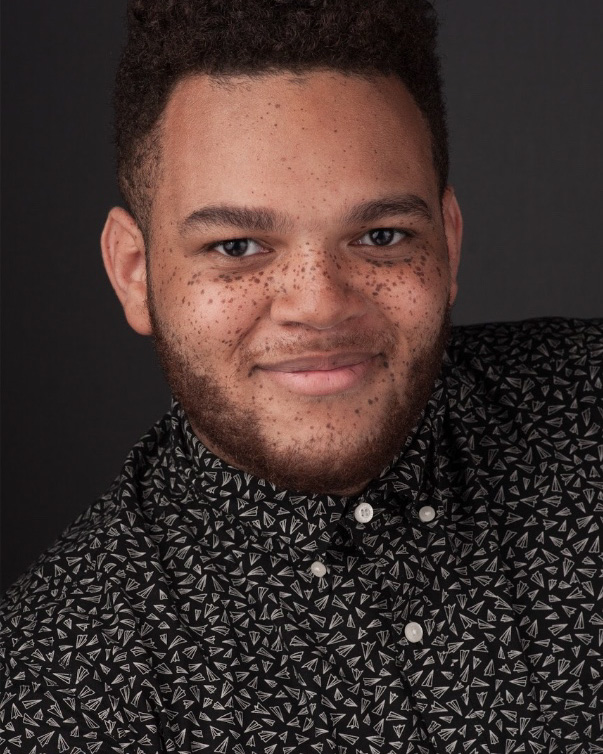 Donovan Holt CAMD'24, "Devising the Frantic Method at Northeastern"
Mentor: Jesse Hinson, CAMD, Theatre
The purpose of this research project is to further my learning and understanding of the theatrical movement methodology called the Frantic Method; a methodology that incorporates group maneuvers and lifts, which add a degree of physical connectedness for the participants. I hope to further my authority to be able to introduce it to the Department of Theatre to create more dynamic performances. Additionally, the program will help me progress toward my goal of becoming a movement director. I provide the Theatre department with a demonstration and report that shows my learning and authority of the method.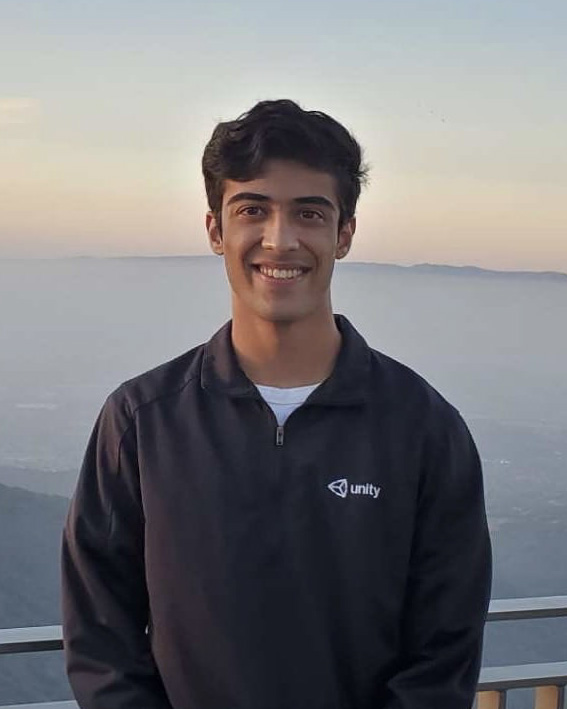 Dhruv Jatkar Khoury'25, "Elucidating and Visualizing Interactions in Microbial Communities"
Mentor: Benjamin Woolston, COE, Chemical Engineering
This project aims to investigate and visualize computational methods for the analysis of microbial communities. Microbial communities play a critical role in the climate sector, human health, and beyond. While interactions between microbes can be expensive to explore in-vitro , constraint-based simulations allow a glimpse into microbial consortium at a metabolic level. I will use relevant simulation techniques such as flux balance analysis, graph-based algorithms, and network analysis modules to explore and visualize data models of microbes. The product will be an open-source Python library with robust documentation to be presented at related conferences and used in publications.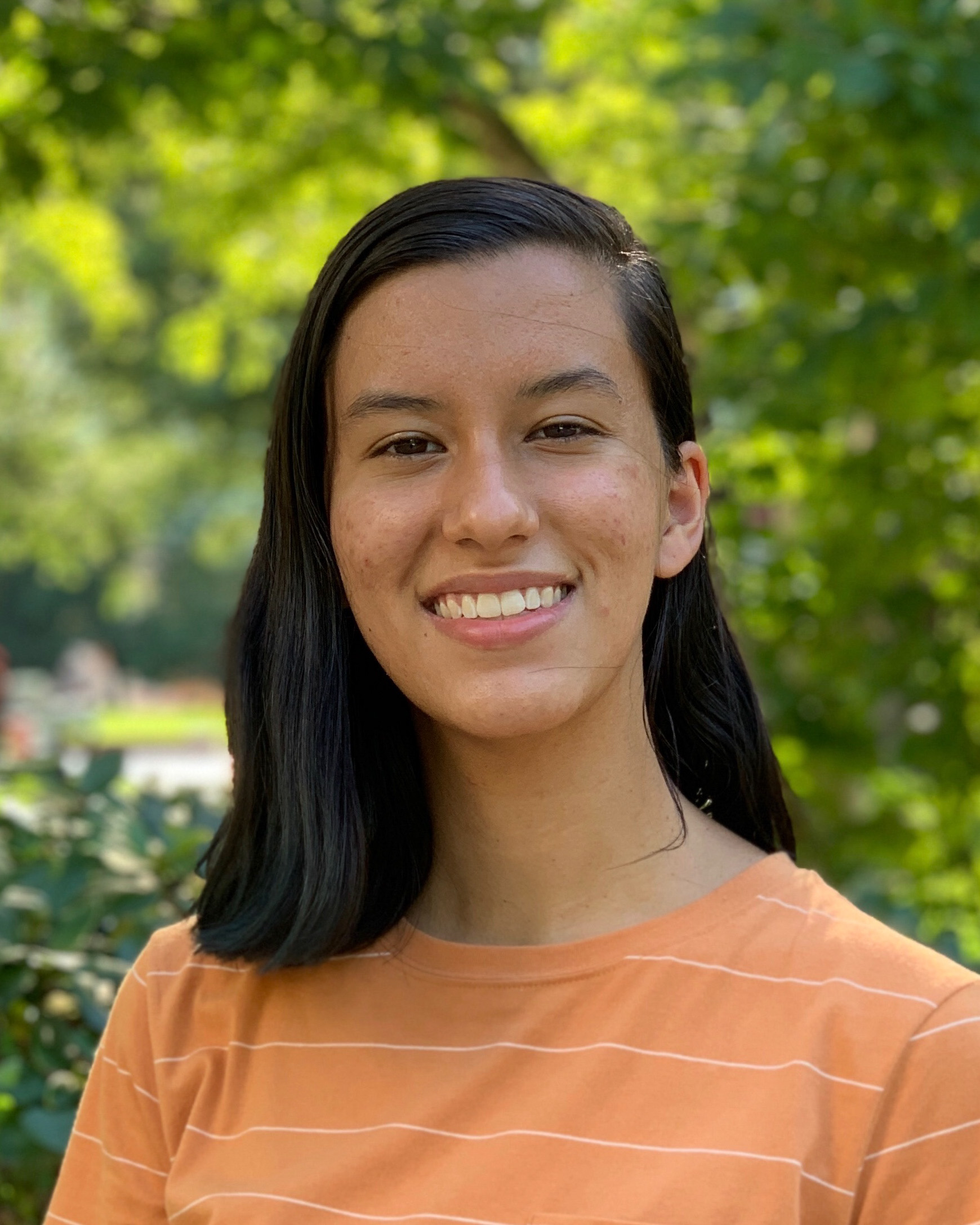 Adri Lanza COE'25, "Building a Highly Adaptable Frame for an Underwater Remotely Operated Vehicle"
Mentor: Thomas Consi, COE, Electrical and Comp Engineering
Underwater Remotely Operated Vehicles (ROVs) are becoming important in both research and industry. In terms of research, scientists are in need of robots to collect data on the effects of climate change on the world's oceans. In industry, ROVs are used on offshore oil rigs and are soon to be used significantly more with the rising popularity of offshore wind farms. My goal is to create an underwater ROV frame that is affordable, lightweight, versatile, and hydrodynamic. This allows anyone in the underwater robotics community, whether a beginner or an expert, to use this ROV frame for their research.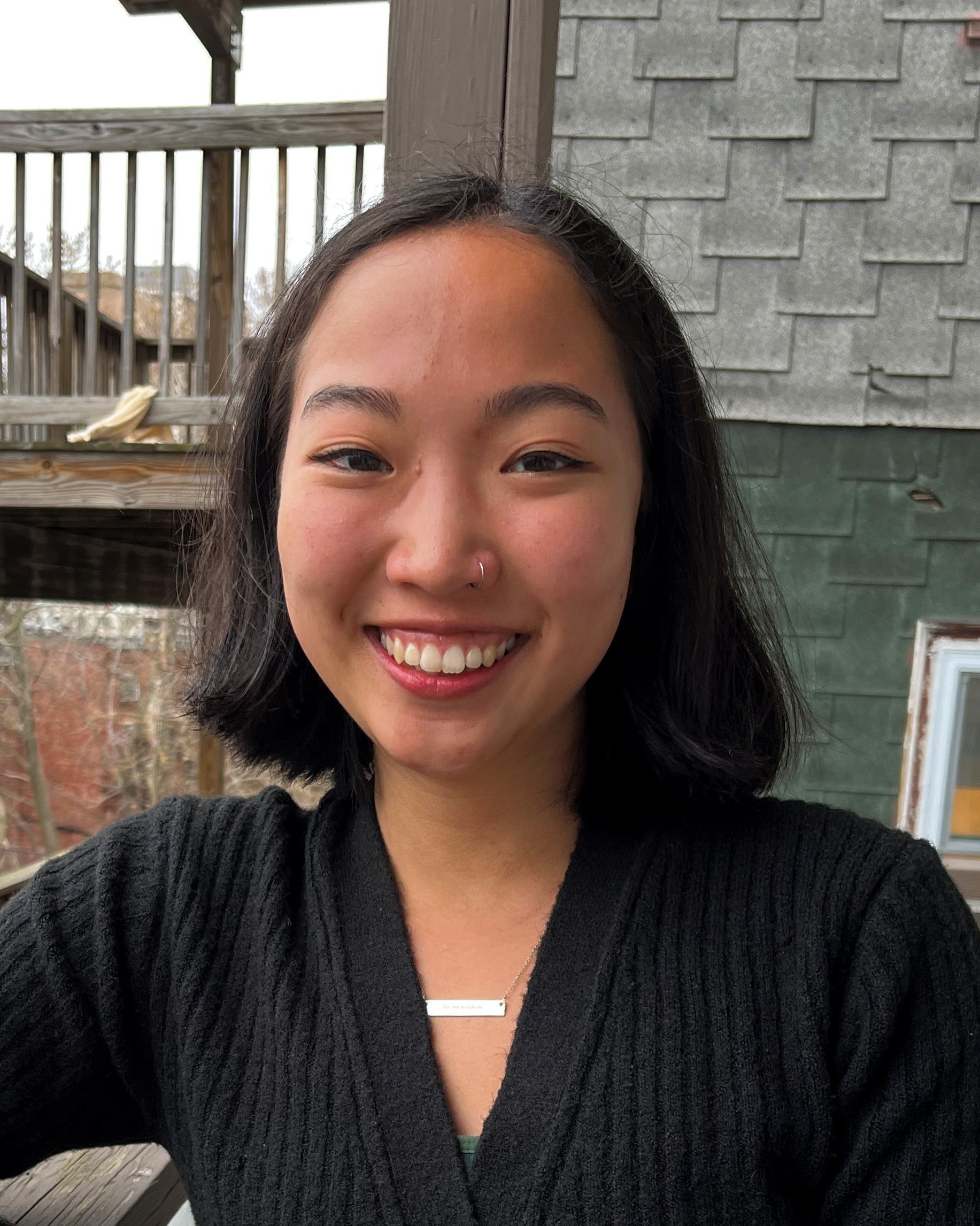 Jade Law Bouve'23, "Investigating the Physiological Function of the Global Virulence and Resistance Regulator in the Superbug Acinetobacter baumannii."
Mentor: Edward Geisinger, COS, Biology
Acinetobacter baumannii is a gram-negative bacterium that often causes multi-drug resistant diseases, such as sepsis, in hospitalized patients. BfmRS is a global regulator of gene expression in A. baumannii that is critical for resistance to drugs and the immune system. The mechanisms by which BfmRS enhances survival during antimicrobial stress are unclear. We previously identified strains that cannot grow in the absence of BfmRS. I will identify suppressor mutations that bypass this growth defect , which will help elucidate the stress-defense functions of BfmRS. This information can inform the development of new treatments that weaken the defenses of A. baumannii.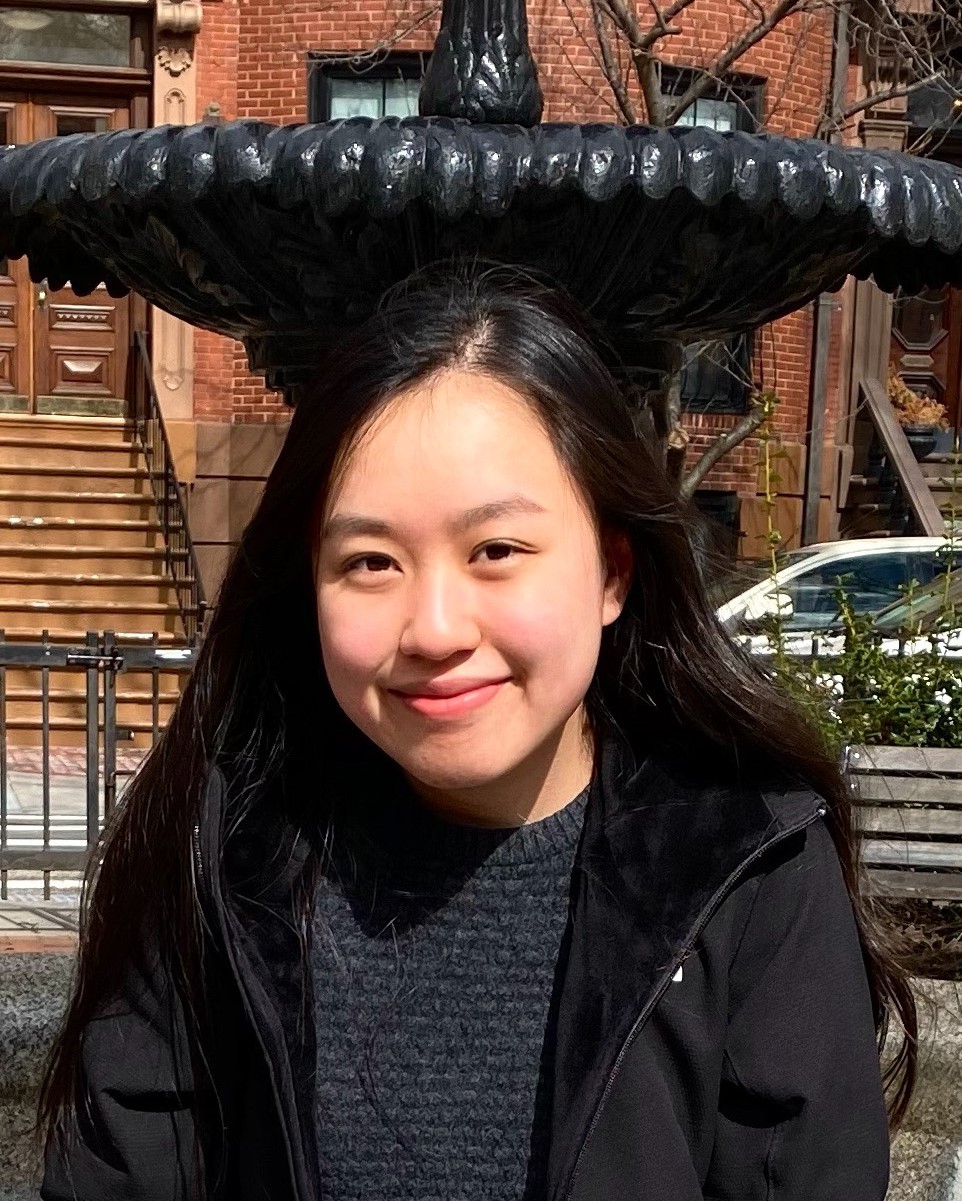 Lingshan Liu Bouve'25, "Star Protein Variants' Effects on Voltage-Gated Sodium Channel Function in Lymphatic Muscle Cells"
Mentor: Leigh Plant, Bouvé, Pharmaceutical Science
Impaired lymphatic pumping contributes to a painful condition called lymphedema. However, there are no FDA-approved efficacious pharmaceuticals to treat this condition due to a poor understanding of the lymphatic pumping mechanism. Voltage-gated sodium channels activated by Star Protein have been shown to promote lymphatic pumping in mice. Star Protein variants are predicted to have reduced effects on voltage-gated sodium channel activation. In this project, I will study Star Protein variants' effects on voltage-gated sodium channel function in lymphatic muscle cells using two-electrode voltage-clamp technique.
Sara Lowell COS'24, "Identification of Areas for Improved Alignment in the Human Services Sector with State Government Entities"
Mentor: Amy Helburn, Bouvé, Health Sciences
This project focuses on the need for alignment of human services agencies with government entities. In collaboration with a Northeastern team funded by the Robert Wood Johnson Foundation, the project will use focus group transcripts and additional literature to craft four issue briefs highlighting the opportunities and constraints for alignment to be shared at RISE. The briefs will highlight the increased demands on the sector and challenges faced historically and as a result of COVID-19 and how greater alignment in the human services sector is critical to ensure the long term viability of the services provided to vulnerable populations.
Claire Ma Bouve'25, "Activity-Triggered Neuronal Regeneration In C. elegans"
Mentor: Samuel Chung, COE, Bioengineering
Defining neuronal regeneration mechanisms can improve treatments of central nervous system (CNS) diseases. While CNS neurons rarely regenerate, dorsal root ganglion neurons can regenerate in C. elegans models using lesion conditioning: with conventional, dual-leucine kinase dependent regeneration, and conditioned, CRH-dependent regeneration. This project will observe the impact of neuronal activity in conventional and conditioned regeneration through the manipulation of sleep-related genes osm-11 and nlp-22, and egg-lay regulating gene egl-47 in hermaphrodite specific motor neurons. We expect increased activity to decrease conditioned regeneration, and have no significant difference in conventional regeneration. I plan to present my findings at the RISE conference.
Julia Nadolne CSSH'25,"A Multi-Year Evaluation of the Boston Summer Youth Employment Program"
Mentor: Alicia Sasser Modestino, CSSH, Pub Policy and Urban Affairs
I will be working alongside Professor Modestino in the ongoing research project of the Boston Summer Youth Employment Program (SYEP). This summer, I will be aiding in the correction of the pre and post surveys, updating of the Qualtrics code, and the monitoring results of both surveys. I would like to specifically focus on the academic impacts from the SYEP in my research to see how the program changes beliefs and plans of further education.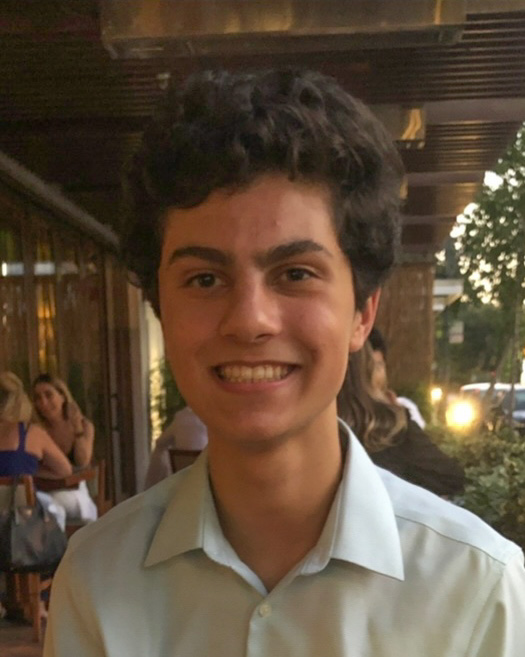 Dillon Nishigaya COS'25, "RNA Sequencing Analysis Reveals Distinct Molecular Targets in a Chemotherapy Resistant Ovarian Cancer Cells"
Mentor: Dori Woods, COS, Biology
Ovarian cancer is the most lethal cancer of the female reproductive tract. Ovarian cancer is largely asymptomatic in the early stages, and isn't diagnosed until it has progressed to a later stage. There is no strategy with ovarian cancer to combat chemotherapy-resistant cells in late-stage ovarian cancer. My proposed research strategy seeks to address this problem. I aim to make advancements by taking the top 3 to 5 candidate genes identified by the laboratory's Gene Ontology analysis and perform loss of function and gain of function analysis of the identified gene targets using a combination of siRNA, CRISPR, and overexpression.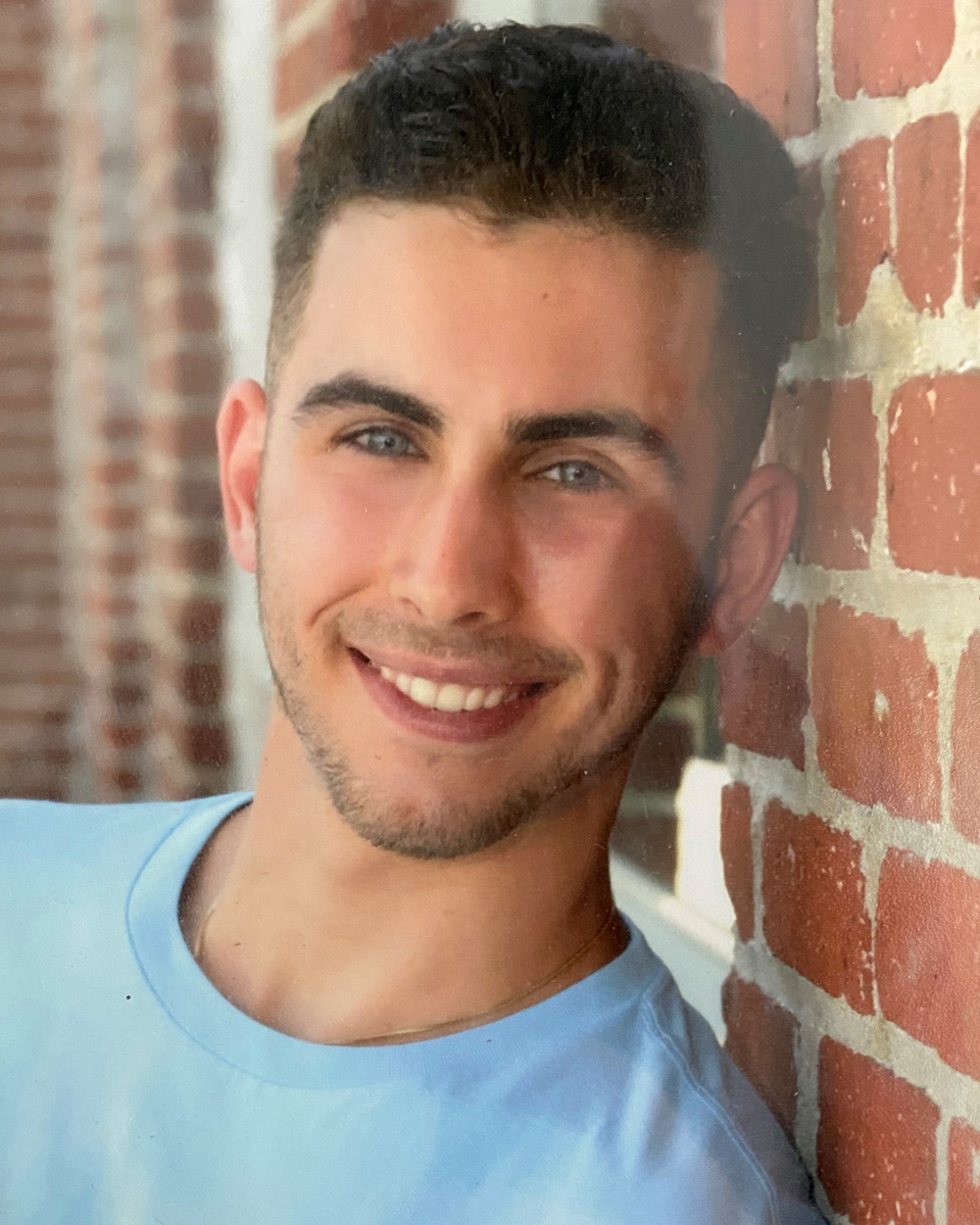 Dom Pizzarella COE'26, "Development of a Heart on a Chip Microdevice for the Evaluation of an Electro Conductive Hydrogels Function"
Mentor: Ryan Koppes, COE, Chemical Engineering
This project is based on the study of Organ-on-Chip technology, specifically hydrogels (3-D cross linked networks of insoluble, hydrophilic polymers), to test the successfulness of this platform to be used for drug delivery and medicinal screenings. I hypothesize that an electro conductive hydrogel will efficiently promote the flow of ions, therefore will offer accurate simulations of in-vivo cell interactions, specifically the cardiovascular system for this project. This will involve testing the electrical activity in the hydrogel using microelectrode arrays, as well as viability assays, and designing a heart-on-a-chip. I hope to present the results at the RISE and BMES conferences.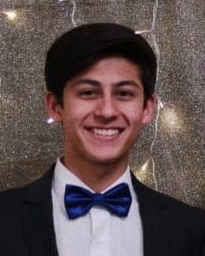 Devashish Sood Khoury'25, "Using Machine Learning to Predict Sleep Quality through Actigraphy Data"
Mentor: Aarti Sathyanarayana, Bouvé , Health Sciences
High sleep quality is of utmost importance for great physical and mental health. Insufficient or poor-quality sleep can lead to a multitude of health complications as well. Naturally, the quality of our sleep is highly dependent on factors such as our daily activeness. This project seeks to utilize machine learning to predict the sleep quality of participants in the Stanford Technology Analytics and Genomics in Sleep study, which contains wearable technology data from >1500 participants. These predictive models can then help people better understand their sleep-wake behavior, and improve the quality of their sleep.
Melania St. Cyr COE'23, "Building an Affordable and Universally Applicable Underwater Electronics Cylinder"
Mentor: Thomas Consi, COE, Electrical and Comp Engineering
My project's goal is to create an electronics enclosure for a variety of underwater robotics applications. The enclosure will be adaptable to different tasks, affordably priced, hydrodynamic to reduce drag underwater, and will include thermal management to prevent overheating. A cylindrical hydrodynamic enclosure will be developed in tandem with a customizable electronic control system. The electronics system will be demonstrated as a central control system with various peripherals such as cameras and thrusters. Once both parts of the project are designed and tested above water, they will be combined and tested underwater as a cohesive unit.
Madeline Szoo COE'25, "Development of Liposomal Istradefylline as TNBC Treatment"
Mentor: Debra Auguste, COE, Chemical Engineering
Istradefylline (KW6002) is a hydrophobic anti-cancer drug that acts as an A2A antagonist – a receptor that mediates the suppression of the anti-tumor immune response. In this project, we will conduct an in vitro study to investigate the effectiveness of istradefylline encapsulated within a liposomal drug-delivery system. In doing so, we will first, synthesize liposomes containing istradefylline; second, analyze the size and zeta-potential of the liposomes using dynamic light scattering; third, characterize the liposomes by calculating the encapsulation efficiency and drug loading capacity of istradefylline; and fourth, evaluate the ability of loaded-liposomes to bind to the target receptor.
SUMMIT AWARDS
Sid Annapragada COE'24, "Ringing a Bell: Human Control of Complex Objects With Internal Collisions"
Mentor: Dagmar Sternad, COE, Electrical and Comp Engineering
In everyday activities, humans constantly manipulate complex objects with internal dynamics, such as a cup of coffee. A little-explored area is how we control entities that involve internal collisions, for example a bag with groceries or an old-fashioned bell and clapper. We examined kinematic and kinetic data from subjects ringing a bell-and-clapper in a virtual environment with a haptic interface. Based on our recent work, we hypothesized that humans seek to generate predictable and stable dynamics of the bell-hand system. This experiment shed light on how humans solve such difficult control problems, which can help roboticists create more dexterous robots.
Kourtney Bichotte Dunner COS'25, "Chelsea Creek Gratitude-Debt Project"
Mentor: Sara Wylie, CSSH, Sociology and Anthropology
This project will explore the relationships between the Greater Boston area and the Chelsea Creek area (Chelsea and East Boston neighborhoods) with a developed survey-based Environmental Justice (EJ) tool, the debt calculator, in collaboration with GreenRoots, a grassroots organization and a team in Colorado. It uses a reciprocal instead of harm-based approach, highlighting how affluent communities benefit from/play a role in inequitable wealth/risk distribution. We will conduct interviews to understand how the participant's viewpoints changed before and after taking the debt calculator . This work will be shared publically, after which the study can be expanded to include more participants.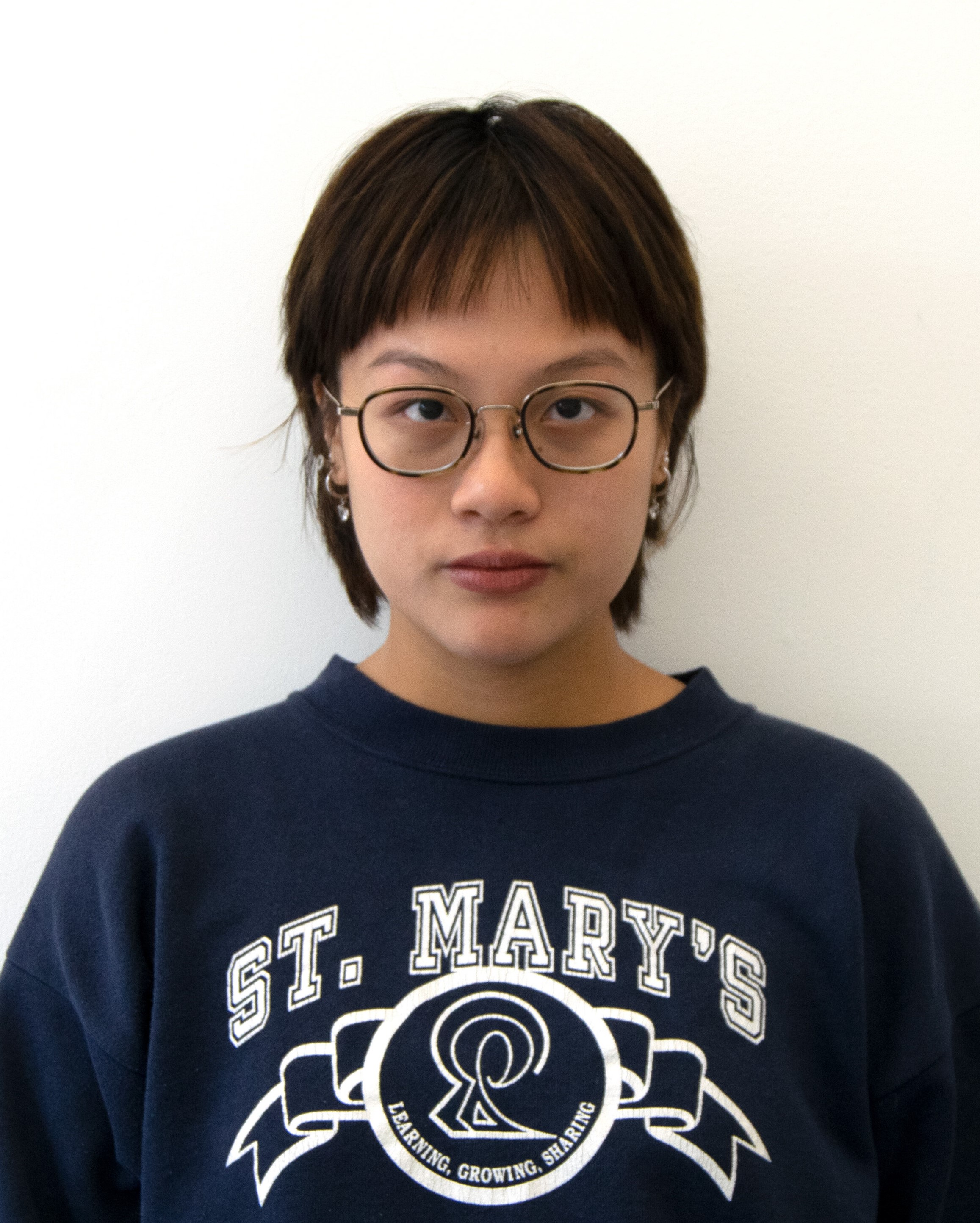 Kelly Chen CAMD'23, "Appalachian Film Archive: Pine Mountain Settlement School"
Mentor: Nathan Felde, CAMD, Art and Design
Appalachian Film Archive: Pine Mountain Settlement School is an effort to digitize and make accessible films and time based media created at PMSS. The newly digitized media will contribute primary source materials to the generation of new information, scholarship, knowledge, or creative work around Appalachian culture and history. These 35mm, 16mm, and 8mm reels are currently housed at Appalshop, a filmmaking institute, reproductive justice program, and community development program in a renovated warehouse in downtown Whitesburg, Kentucky. I will present the film archive as a film screening event series, digital online website, and a journal article for the Appalachian Journal.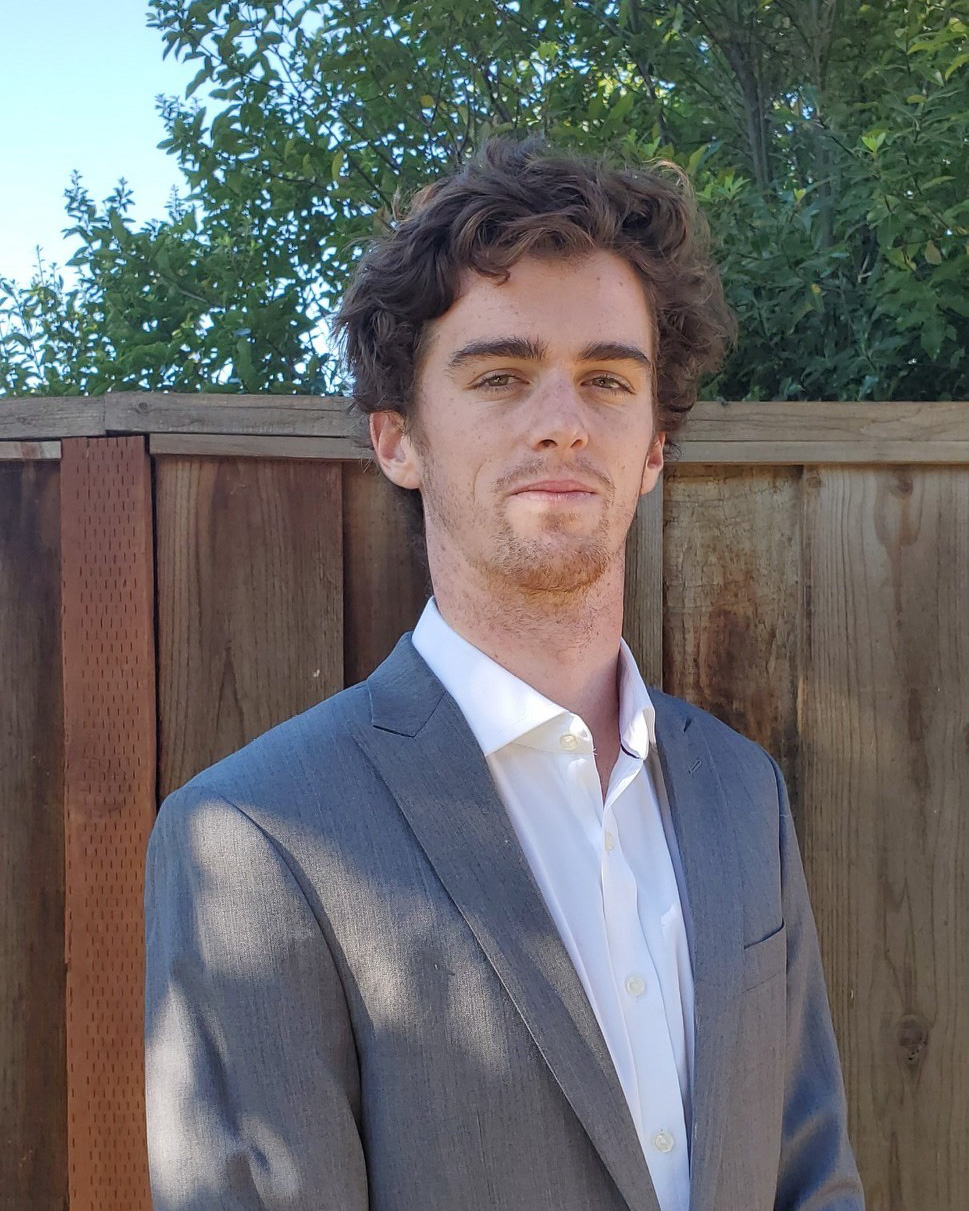 Thomas Davies COE'24, Samira Hajj COE'23, "Building a Waterproof Gripper Arm with Four Points of Actuation"
Mentor: Thomas Consi, COE, Electrical and Comp Engineering
We are making a fully submersible robotic gripper which will have the capacity to grab, rotate, and extend to accomplish a number of tasks that include repairing energy arrays, mapping shipwrecks, and planting coral. On top of these, designing and building a cost effective robotic arm with these abilities will benefit much more in underwater exploration, ocean research, and the health of our oceans. We are planning to present our work at RISE and if our tests return good enough results, we plan on publishing a paper on our findings.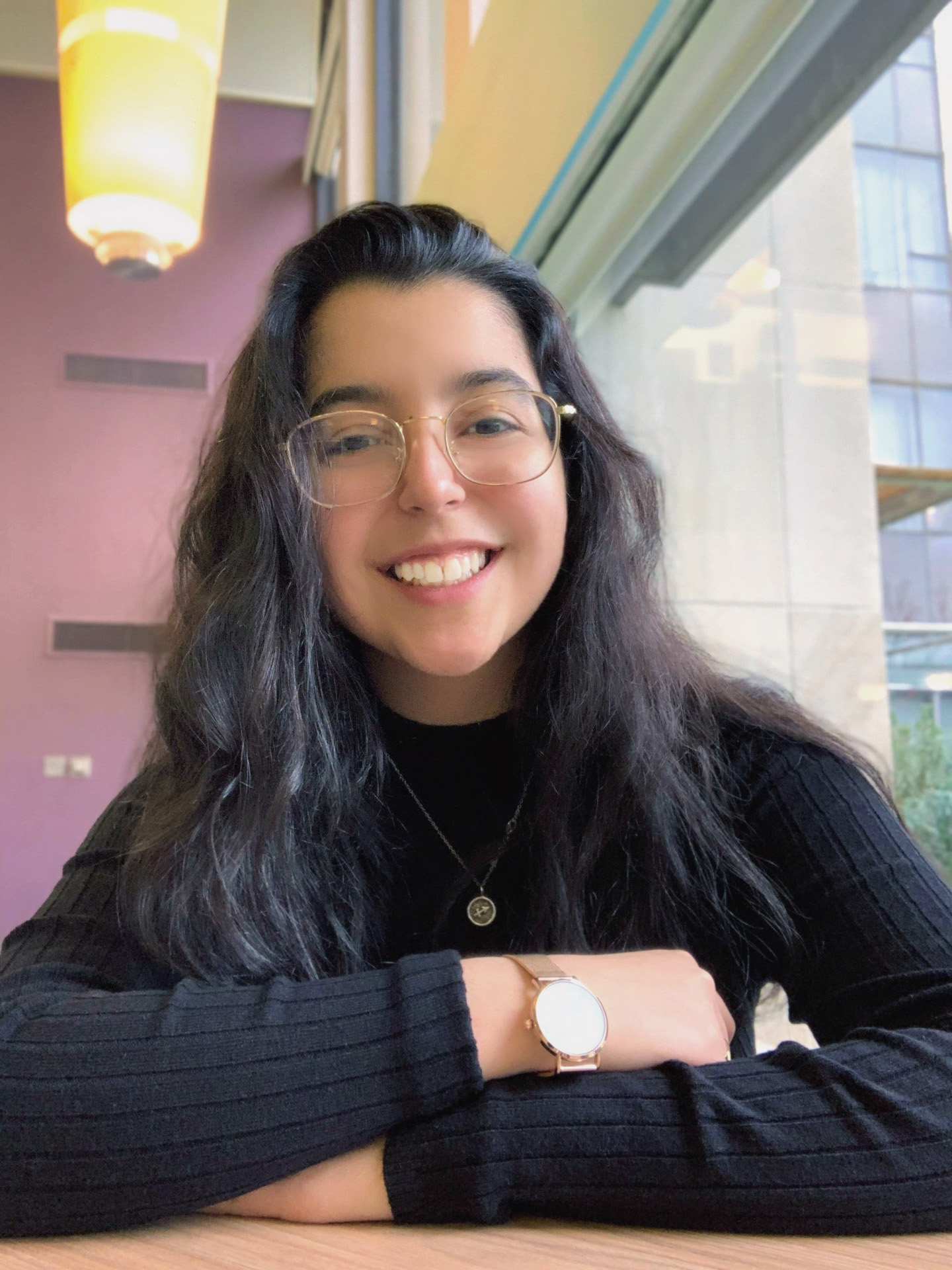 Emerson Johnston CSSH'22, "The Lines of Sand and Blood: The Origins, Bounds, and Differences of Ethnic Terrorism"
Mentor: Amilcar Barreto, CSSH, Cultures; Societies; and Global Studies
My project investigates ethnic terrorism. More specifically, it answers the following questions: Is ethnic terrorism, defined as an organization's or individual's use of violence, or threat of violence, against civilians or noncombatants that produces fear and influences an audience on behalf of an ethnic identity group that may or may not support the perpetrator's goals or operations, more properly thought of as a criminal subsect of nationalism than as a cultural subsect of terrorism and if so, what implications does this have for the future of terrorism scholarship as well as the west s approach to the global war on terror?"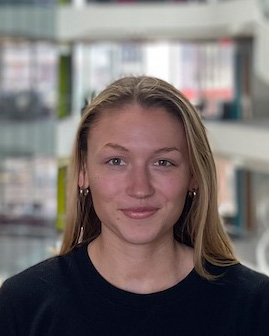 Julia Kautz COE'23, "Tracing Glioblastoma Migration Behavior via Bioprinted Brain Tissue"
Mentor: Guohao Dai, COE, Bioengineering
Glioblastoma Multiforme (GBM) brain tumors are one of the deadliest and most invasive of all forms of cancer. Tracing how GBM cells make decisions in terms of invasive migration is effective in understanding how GBM cells are sensing the tissue matrix surrounding them. The study highlights 3D bioprinting, a technique that utilizes biomaterials to 3D print and replicates natural tissue. An understanding of tumor migration from this novel approach can conceivably improve the precision of therapy that currently destroys a significant amount of healthy brain tissue, as well as malignant cells, during treatment.
Chase Leffers COE'24, "Mitosis: Mark 3"
Mentor: Oleg Batishchev, COS, Physics
The Mitosis project is an expansive and multi-threaded approach towards empowering individuals with decentralized and sustainable micro-manufacturing capabilities. An algae chamber, primarily self-manufacturable 3D printer, multi-hopper filament fabricator, and several speed and precision improvements for 3D printing have been designed and partially built. Initial research has found that many of these projects are feasible, though larger in scope and challenge than initially determined. The next steps for this project include the final assembly of the core 3D printer, an automated algae-harvesting system, and the construction of the multi-filament extrusion assembly to enable algae to be converted into printable material.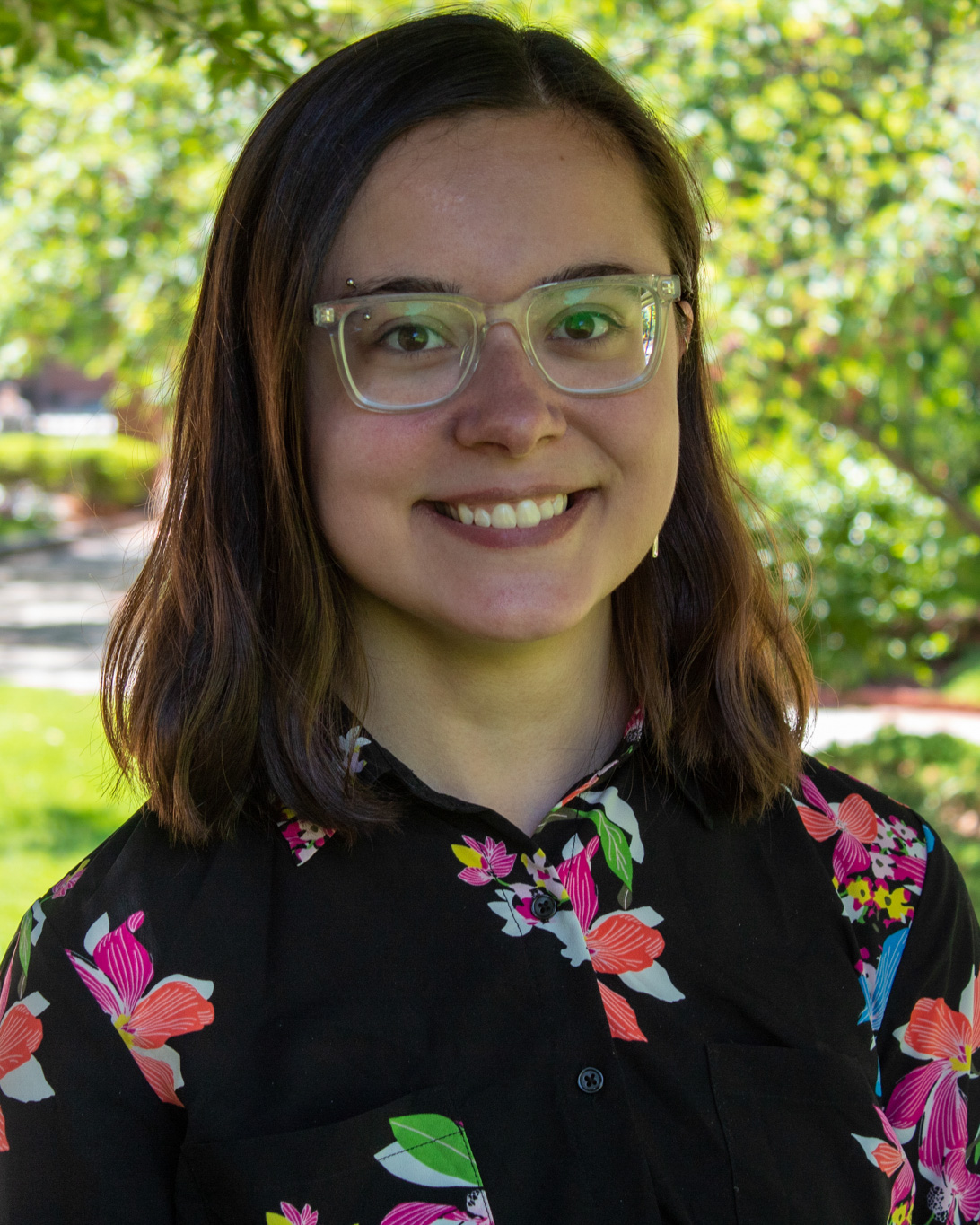 Grace McDonough COE'23, "Investigating the Impact of Wetted Microtexturing on Friction Behavior in Microchannel Flow"
Mentor: Carlos Hidrovo Chavez, COE, Mech & Industrial Engineering
Exploring the effect of microscopic surface texture on the way fluids flow in small devices has the potential to enhance customizability and efficiency for devices across industries, from automotive HVAC to neurological drug delivery. This project will use both physical experiments and computational modeling to probe the underlying physics of the way liquids move through small spaces and to understand whether and how the presence and shape of microscopic surface texture impacts device performance. Results will be shared in a conference presentation.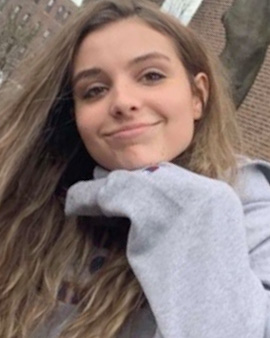 Katherine Miller COE'23, "Characterizing the Extracellular Polymeric Substance (EPS) Produced by Eubacterium limosum"
Mentor: Benjamin Woolston, COE, Chemical Engineering
This research is aimed at characterizing the composition and genes involved in the synthesis of EPS, a slime-like substance, by the acetogen Eubacterium limosum . Little research has been done to study the EPS produced by this organism, and understanding its composition and genetic pathway augments our knowledge of its function and ability to eliminate its synthesis. HPLC analysis will be performed to evaluate the polysaccharide composition.To determine the role of genes involved in its production and potentially eliminate its synthesis, knockouts and qtPCR will be performed for identified genes of interest.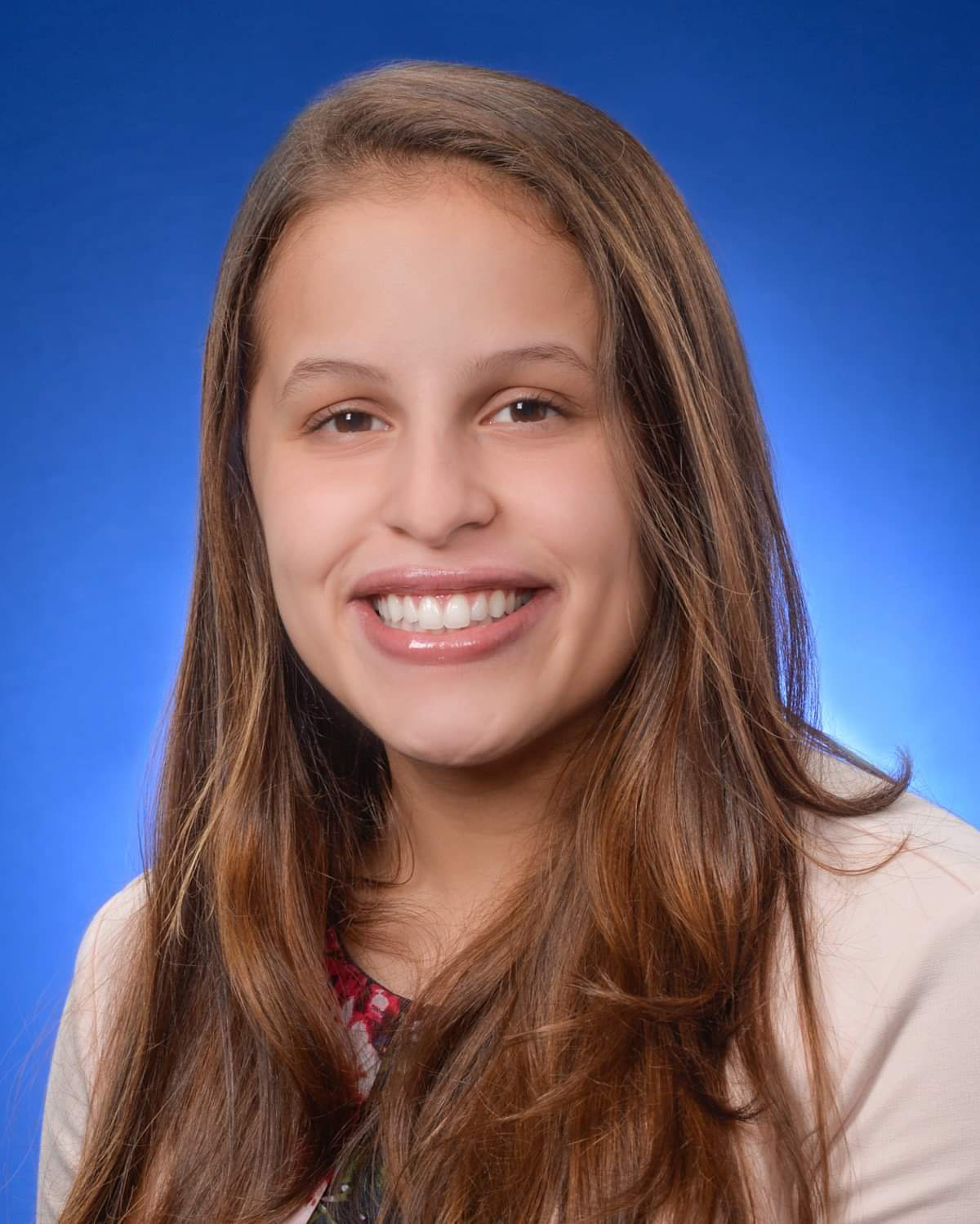 Hannah Nivar CSSH'23, "Theological and Experiential Exploration of El Camino de Santiago"
Mentor: Matthew Smith, CSSH, Philosophy and Religion
The Camino de Santiago is a pilgrimage to the Cathedral of Santiago de Compostela in Galicia, Spain. The project s resulting long-form essay will provide insight to the youth Christian community about spiritual growth and create a space for young believers to authentically interact with the beliefs of century-old Fathers. The researcher will follow el Camino del Norte . Before leaving to Spain, the researcher will complete her research on the history and theology underpinning the pilgrimage. While traveling, the researcher will document her experiences and work on the essay so that upon return it can be submitted for journal submission.
Maris Podgurski COS'24, "HPLC-Based Assay Development for the Profiling of Physiochemical Properties of PfFNT Inhibiting Compounds"
Mentor: Roman Manetsch, COS, Chemistry & Chemical Biology
Antimicrobial resistance is a growing concern in the fight against malaria. Few therapies are capable of withstanding the emergence of treatment-resistant traits within malaria parasite populations. New efforts in medicinal chemistry aim to develop treatments focused on unique biological targets vital to parasite survival. The objective of this project is to develop, optimize, and implement three high-performance liquid chromatography (HPLC) assays, each capable of evaluating one property essential for drug efficacy. Results will provide important data regarding the potential for select compounds to proceed as antimalarial drug candidates. Findings will ideally be presented at the 2022 ACS Northeast Regional Meeting.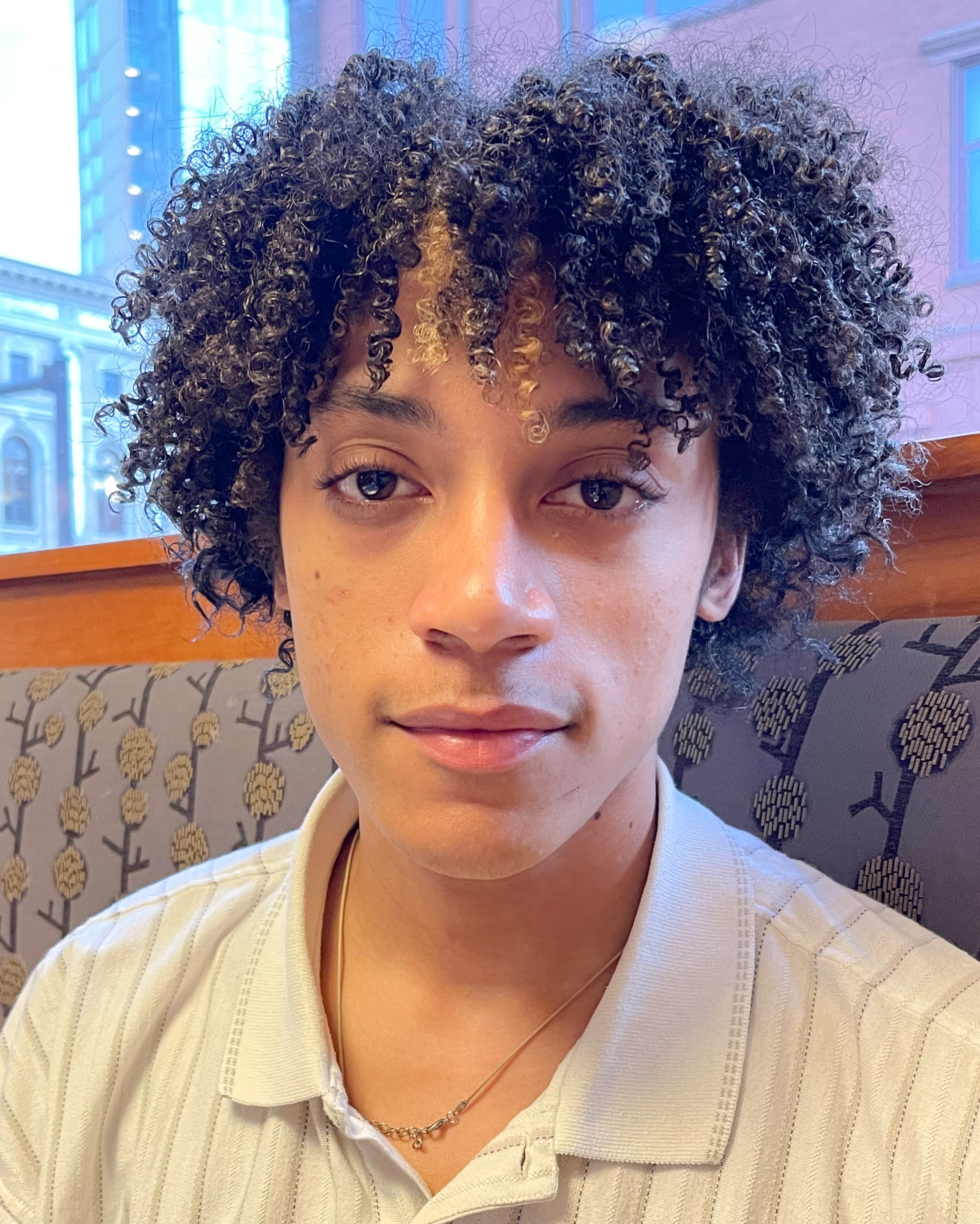 Jalen Seapker CAMD'24, "Interharmony International Music Festival"
Mentor: Rachel Braude, CAMD, Music
The Interharmony International Music Festival will provide the student with two weeks of intensive educational experience ranging from weekly lessons, masterclasses, chamber music coaching, and concert performances. Students will be led by a highly accredited faculty worldwide faculty. With concerts occurring every night, the student will not only have ample high-level performance opportunities but will also experience world-class faculty performances. With a combination of professional-level playing and being surrounded by like-minded individuals, the students will leave this program with indispensable knowledge and deeply personal connections they will carry into their professional careers.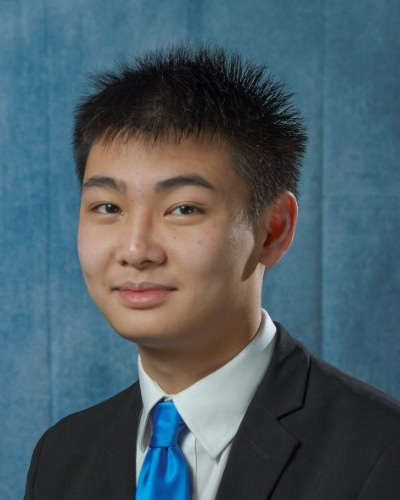 Michael Shen COE'23, "Mitigating the Effects of Side-Channel Attacks in Next-generation Microarchitectures"
Mentor: David Kaeli, COE, Electrical and Comp Engineering
Hardware security research ensures data integrity across billions of devices and maintains the viability of high-performance computing within the cloud. Common improvements to a computer's architecture, such as speculative execution and branch prediction, often leave instruction level information temporarily vulnerable to attacks like Spectre. We hope to develop a methodology for detecting and mitigating the effects of Spectre attacks through the use of open source simulators and frameworks. We evaluate two branch predictor designs to understand the relationship between predictor design and memory access patterns in hardware attacks such as Spectre.
Victoria Soule COS'22, "International Climate Finance: Obstructing Transformational Change On-the-Ground?"
Mentor: Laura Kuhl, CSSH, Pub Policy and Urban Affairs
The objective of the project is to analyze the deliberative process within the Green Climate Fund (GCF), as a key case study, to articulate the ways in which investment criteria and their interpretation shape on-the-ground transformation. This project is important for advancing insight and debate over the power dynamics embedded in climate finance not just in academic discourse, but among policymakers and stakeholders involved in climate finance. Through publishing policy briefs and op-eds, this project has the potential to shape the discourse on transformational change and the investment criteria of climate finance institutions.
TRAIL-BLAZER AWARDS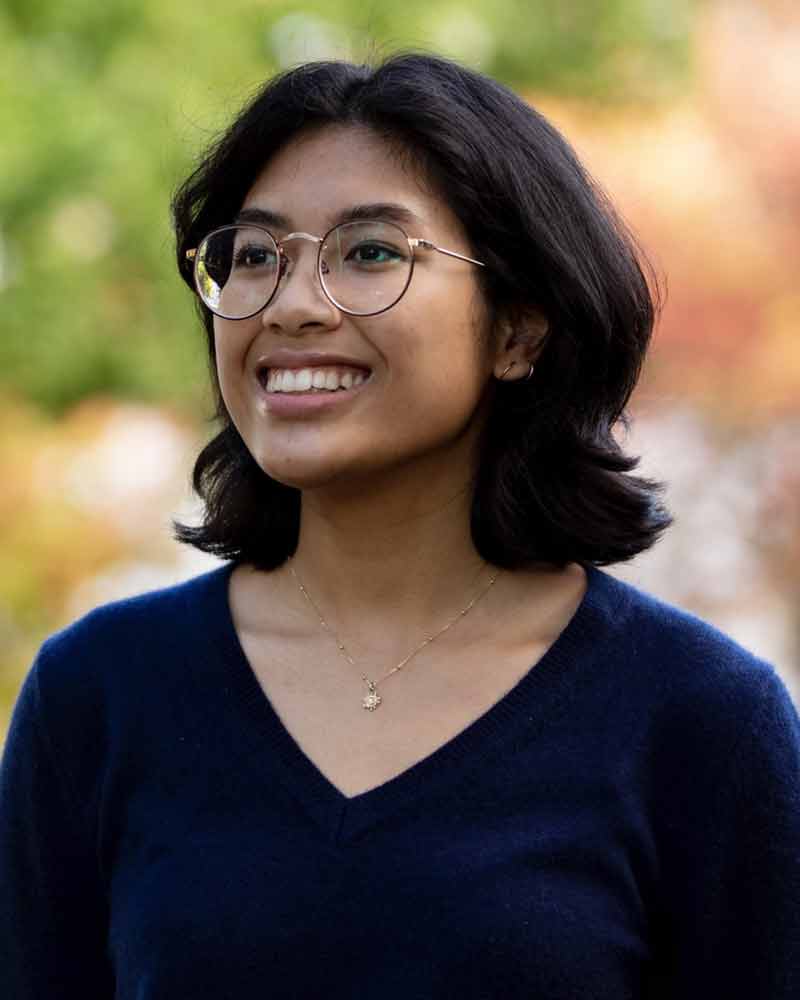 Gillian Audia COE'23, "Fabrication of Microneedle-like Particles for High Bioavailability Oral Peptide Delivery"
Mentor: Vasiliki Lykourinou, COS, Chemistry & Chemical Biology
Our project goal is to engineer a technology platform for high bioavailability oral protein drug delivery with high reliability to help reduce patient burden and potentially increase patient compliance. I plan to develop and characterize microneedle-like particles for oral protein delivery that penetrate the epithelial barrier in the gastrointestinal tract to enable high bioavailability and achieve consistent drug delivery profiles. I hope to have several top candidate microneedle-like particles for further testing in vivo and to share the results of our project at the 2022 Materials Research Society Fall Meeting.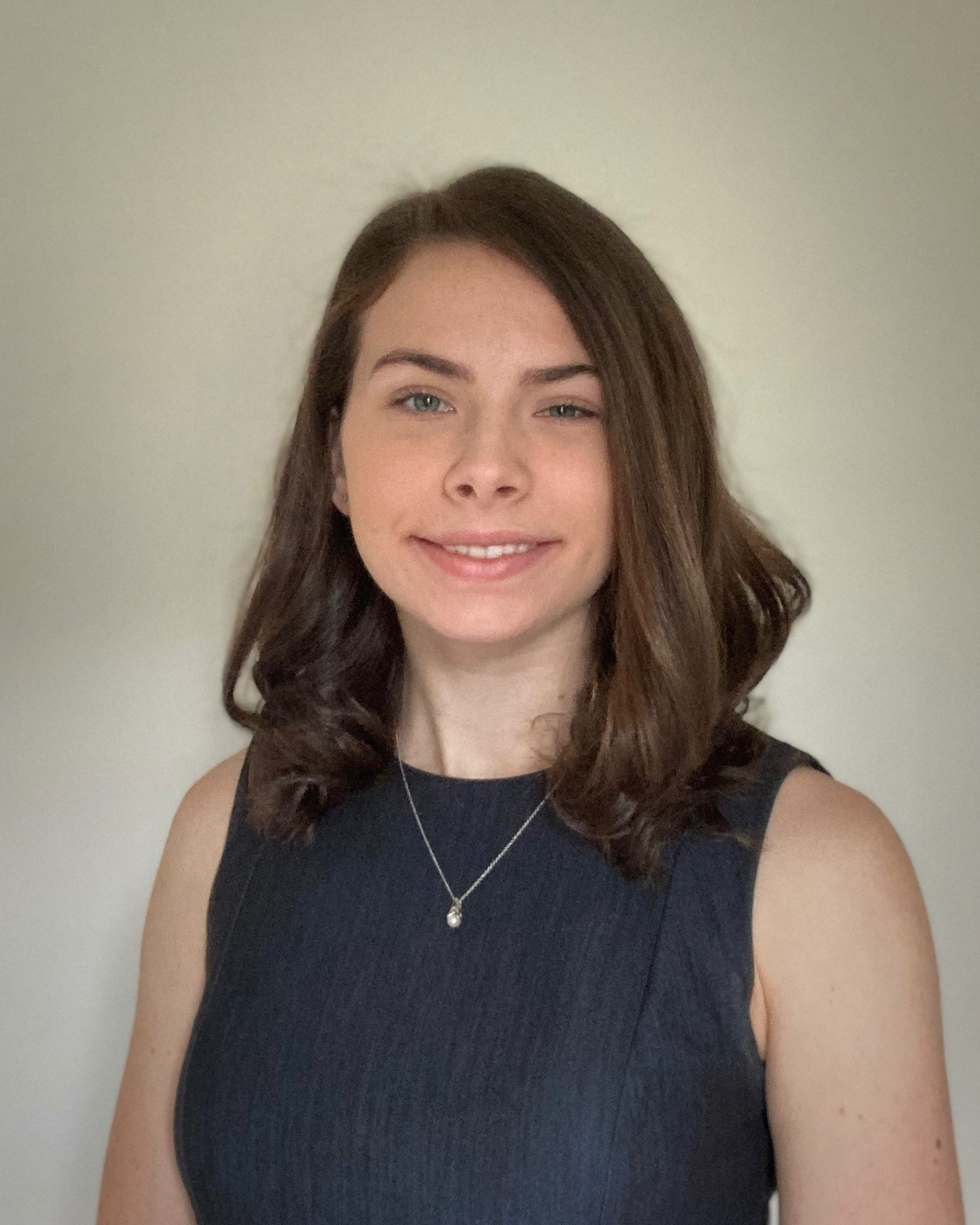 Sarah Benson COE'23, "Optimization of Media-type in the Generation of Giant Plasma Membrane Vesicles Delivery to Excitable Cells"
Mentor: Ryan Koppes, COE, Chemical Engineering
Excitable cells are cells that exchange ions through channels in the cell membrane. When these channels are damaged, it results in diseases like Parkinson's disease. Previous work used viruses to deliver channels to affected cells, but this has limitations. Giant plasma membrane vesicles (GPMVs) provide a new solution. GPMVs are small spheres of fluid encapsulated in a piece of the cell membrane. This study's aim is to investigate different ways to produce GPMVs and assess which will provide the highest expression of a light-gated ion channel, Channelrhodopsin-2 (ChR2). This work will be presented at the RISE expo in Spring 2023.
Ashley Brown COS'24, "Cancer Across the Ages: How Cancer Narratives Differ Between Age Groups Over Time"
Mentor: Chris Parsons, CSSH, History
My project will compare the ways in which scientists and physicians discuss cancer in children versus adults between 1970 and 2020. To do this, I will download articles or books that specifically mention cancer in children or adults during the time period and create a Python script to sort the primary sources. Then I will compare the narratives and treatment goals to illuminate how societal views towards age impact perceptions of cancer. I will attempt to publish the results of my work in a health humanities journal as well as present it at the Health Humanities Consortium's national conference.
King To Ching Khoury'24, "Developing Algorithms for Predicting RNA Conformations"
Mentor: Sijia Dong, COS, Chemistry & Chemical Biology
Non-coding RNA plays many important roles in maintaining cells' normal functions. The functions of these RNA molecules are often determined by their structure, and many diseases is caused by abnormalities in RNA structures. Therefore, predicting the structure of RNA molecules is key to understanding functional RNA. Experimental methods for determining RNA structures are costly and time-consuming. This proposal leverage computer simulation of molecular dynamics to develop a predictive model that can efficiently predict the structure of RNA molecules in various environment. The tools to be developed have the potential to inform RNA basic research and RNA therapies developments.
Amanda Dee COE'23, "Utilizing an Inducible System to Regulate Activators of Alkaloid Biosynthesis in C. Roseus
Mentor: Carolyn Lee-Parsons, COE, Chemical Engineering
Catharanthus roseus, commonly known as the Madagascar Periwinkle, produces two important anti-cancer compounds. However, these compounds are in limited supply due to year-to-year crop variability and a low natural abundance in the plant. Therefore, the goal of our group is to regulate the biosynthetic pathway that produces these compounds to increase production. We have already identified the areas that we would like to regulate, so my goal is to develop the tools to do so. I'm hoping to present my work this summer at a plant biology conference and to be co-author on a paper.
Olivia Durant  Bouvé'23, "The Lived Experience of Calciphylaxis: Living with a Disease of Clinically Uncertain Etiology"
Mentor: Carmel Salhi, Bouvé, Health Sciences
This project will conduct in-depth, semi-structured qualitative interviews with calciphylaxis patients. Calciphylaxis, a rare disease that primarily affects dialysis patients, results from the accumulation of calcium deposits in blood vessels, leading to diminished blood flow and the formation of painful, non-healing necrotic ulcers. Current calciphylaxis research focuses on treatments and biological mechanisms of the illness. This study aims to assess the lived experience and quality of life of calciphylaxis patients, which is currently understudied. Thematic analysis of interviews may be used to inform clinical care decisions and results will be shared through the publication of a manuscript.
Shanthi Hegde COS'25, "Biosensing Hydrogen Sulfide utilizing Closthioamides"
Mentor: Benjamin Woolston, COE, Chemical Engineering
Hydrogen Sulfide in high concentrations has been shown to reduce disulfide bonds, contributing to IBD and Colon Cancer. CTA (Closthioamide) is produced by probiotic anaerobe Ruminichlostridium cellulyticum , which inhibits growth of clinical pathogens–making it a promising target. Utilizing the CTA pathway in R.cellulyticum , the project aims to enhance sulfide sensing in the gut to improve applicability in therapeutics. Polysulfides will be quantified utilizing RT-qPCR, LC-MS, strain engineering, and biosensor testing employing a promoter library. Ultimately, we hope to engineer Ruminichlostridium into a novel sulfide biosensor to enhance polysulfide concentration detection. This research will be presented at ASBMB and ACS.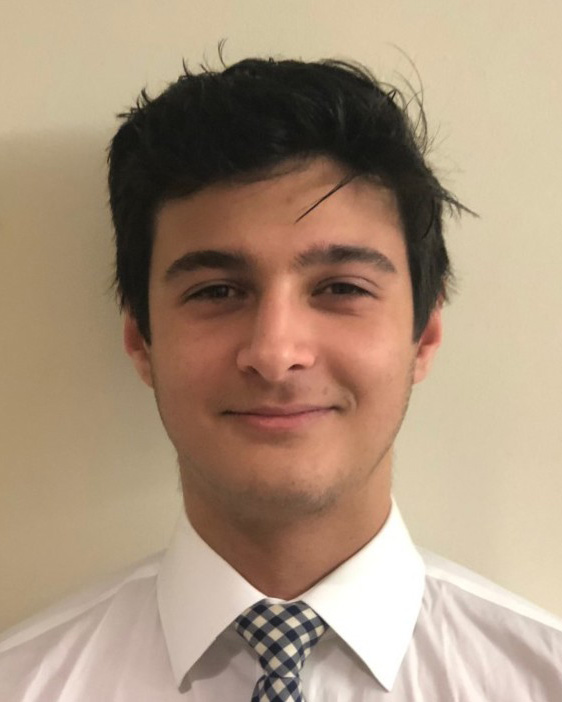 Jacob Horowitz CSSH'23, "Who Should Bear the Risk: An Interdisciplinary Investigation into the Philosophy of Risk"
Mentor: Matthew Smith, CSSH, Philosophy and Religion
I will investigate the moral calculus of risk in policy decision-making and answer the question of "Who should bear the risk?" Most public policies impose risk upon citizens. Successfully governments must understand how to navigate thorny moral questions about the distribution of risk imposition. Drawing on scholarship from the social sciences and multiple philosophical subfields, my project will make important contributions to an underdeveloped academic discourse. My project will culminate in the draft of a journal manuscript, which I intend to publish in an undergraduate philosophy journal. I also hope to present my work at a local undergraduate philosophy conference.
Vivek Kanpa Khoury'23, "The Role of Signal Integration Between TGF-B Pathways in Regulating Innate Immunity in C. elegans"
Mentor: Javier Apfeld, COS, Biology
Innate immunity is a conserved defense mechanism that protects C. elegans from bacteria-induced oxidative stress. Various tissue signaling pathways coordinate an innate immune response through signal integration. How these signals integrate for innate immunity is poorly understood. This investigation seeks to assess the role of DBL-1 in the signaling pathway for peroxide resistance. Understanding integration in C. elegans signaling pathways can inform regulatory control in other important biological systems. Additionally, studying oxidative stress responses in C. elegans can explain innate neuronal responses to oxidative stress in patients with Alzheimers Disease.
Grace Kikta DMSB'23, "Understanding Climate Change-Related Displacement Trends by Integrating Remote Sensing with Qualitative Survey Data"
Mentor: Kyle Gobrogge, COS, Psychology
Climate change is expected to produce higher temperatures, changing weather patterns, and ultimately rapid changes to ecosystems within the next fifty years. Migration has served as an adaptive strategy for those whose livelihoods have been disrupted by environmental changes. However, there is still little understanding of the scalability and frequency of slow-onset migrations within Sahel Africa because of limited funding, language barriers, and scholarly interest. As a result, my project seeks to understand the health impacts of Niger s slow-onset environmental migrations and whether remote sensing data can serve as a better tool for detecting migrations with similar at-risk populations.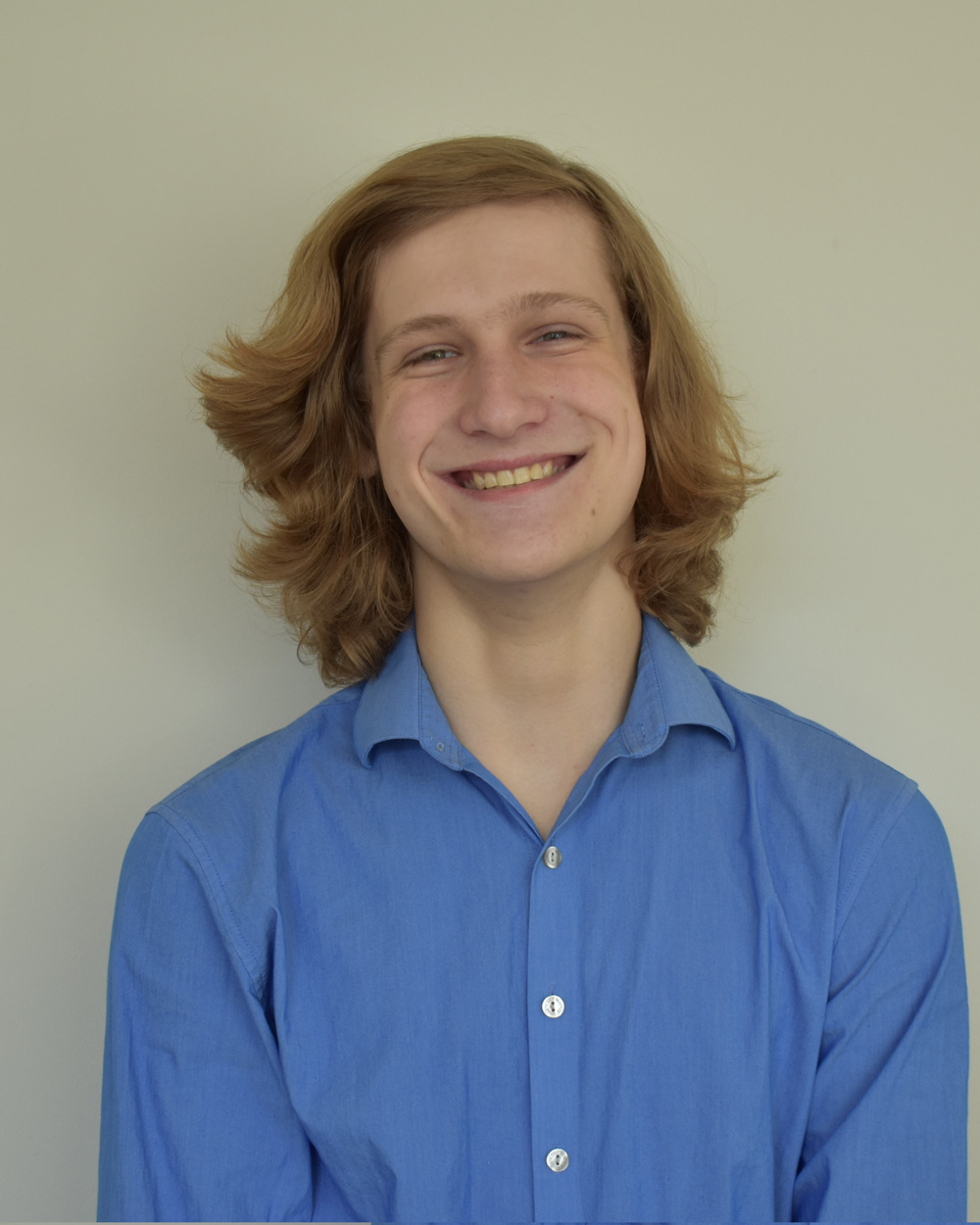 Giona Kleinberg COE'23, "Eliminating Barriers to Computational Analysis of Single-cell RNA Sequencing"
Mentor: Sara Rouhanifard, COE, Bioengineering
There is a growing gap between complex single-cell RNA sequencing (scRNA-seq) analysis methods and the ability of researchers to apply them to solve pressing biological issues. The goal of this project is to bridge this gap by synthesizing information on these modern bioinformatic methods, comparing their quantitative and qualitative features through meta-analyses, and programming use pipelines that will help facilitate understanding and usability of the various methods of analysis. I plan to share the results of this project through drafting a publication in a peer-reviewed journal, submitting the work to multiple conferences, and presenting at RISE.
Tien Yi Li CAMD'24, "Architectural Production as Performance: The Case of China's COVID-19 Fangcang Hospitals"
Mentor: Philip Thai, CSSH, History
In the 1980s, Richard Schechner pioneered the idea that all human activities could be analyzed as performances, that is, scripted and performed by certain people for an audience. At the core of this project is my conviction that architecture can be fruitfully analyzed as performances. Using this framework, I analyze the fangcang hospitals constructed by the Chinese Communist Party in Wuhan and Hong Kong to quell the COVID-19 pandemic. What literature exists about these hospitals considers only their health-related outcomes; I reveal their political functions. I plan to disseminate my work through national journals or undergraduate publications.
Devin Lloyd COS'23, "Pursuing Fundamental Mechanisms of Biofilm Formation in Acinetobacter baumannii"
Mentor: Veronica Godoy-Carter, COS, Biology
Acinetobacter baumannii is a bacterium responsible for many hospital-acquired infections. Because it can create "biofilms" that protect it from harsh conditions, it is difficult to prevent infections. Recently, a protein called Lon was shown to help the bacteria form biofilms. This project will determine how Lon promotes biofilm formation using several techniques, including the novel 'CRISPy-ChIP' assay being developed in the Godoy lab. Understanding how A. baumannii forms biofilms will help us create better ways to prevent infections. I plan to share my results at RISE, as well as the American Society for Biochemistry and Molecular Biology's annual conference.
Avery McMurtry CAMD'23, "Migration: A Designed Installation"
Mentor: Patrick Kana, CAMD, Art and Design
Migration is an independent creative project featuring a public butterfly enclosure that houses monarch butterflies in their chrysalis phase for people to experience in close proximity. Set in the landscape of Sullivan's Island, South Carolina, the project addresses local political and environmental concerns. Through the lens of a small but mighty creature, the monarch butterfly, it aims to highlight the importance of the maritime forest as a site for biodiversity and protection against climate change. Outcomes of the project include a sculptural butterfly enclosure, an informational website, photography of the sculpture, and a process video featuring perspectives of local residents.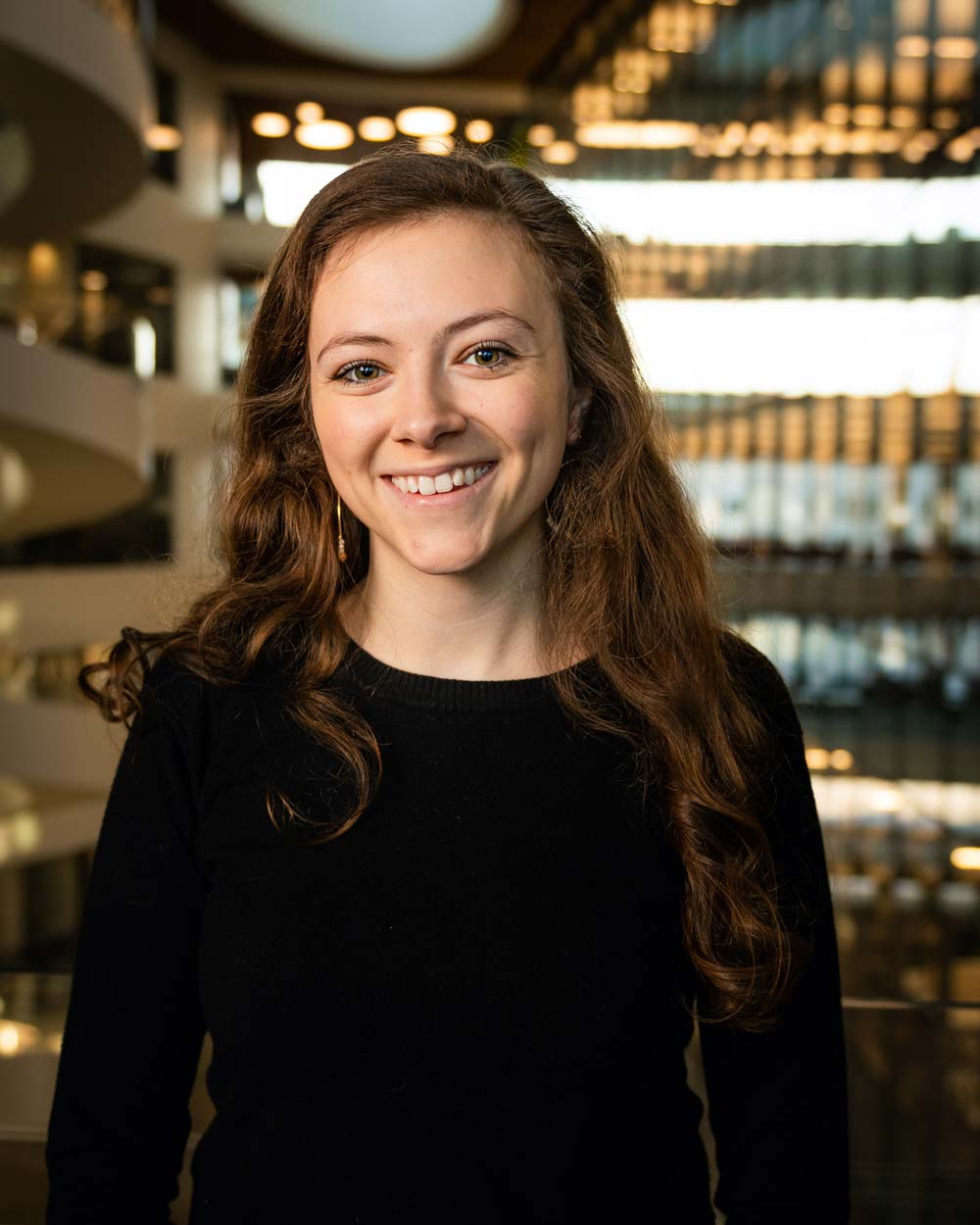 Victoria Robbins COE'22, "Fundamental Studies of Electrolyte Additives in Li-S Batteries for Polysulfide Generation"
Mentor: Sanjeev Mukerjee, COS, Chemistry & Chemical Biology
The goal of this project is to explore and analyze the effect of fluorinated additives on Lithium-Sulfur (Li-S) battery performance using in situ Raman Spectroscopy. Li-S batteries have approximately five times more energy storage capability than the leading chemistry of Li-ion batteries. Problems, including dissolution of lithium polysulfides (LiPS), plague the cell and prevent its commercial viability. The use of fluorinated additives in the electrolyte has shown promise at tackling this issue, but still requires significant understanding of the reaction mechanisms. Thus, this project will utilize in situ Raman Spectroscopy to analyze the effect of LiPS on Li-S battery performance.

Brian Shim COS'23, "Unsupervised Learning of the T-Cell Transcriptome Identifies Novel Biological Programs"
Mentor: Anne van de Ven, COS, Physics
Very little is known about T-cells and their biology, such as their genetic landscape and intracellular functions. Deeper insight of T-cells at the subcellular level is needed to understand their unique anti-cancer functions and propel their potential as a platform for future cancer immunotherapy. In my project, I will leverage existing T-cell transcriptomic data, which captures how single-cells behave with a gene-by-gene, genome-wide resolution. I will mine this data with a series of unsupervised machine learning analyses in order to discover discrete biological activities and functions within T-cells that drive their unique abilities.
Nina Spellman CAMD'22, "Drawing as Data: A Subjective Experience of Urban Streetscapes"
Mentor: Michelle Laboy, CAMD, Architecture
I wish to confront the false objectivity of traditional GIS-based mapmaking by hand-crafting a series of interpretive maps. I will draw on theories of research-creation to illustrate my subjective perception of key urban planning variables like population density, leveraging my own experiences as an example of the idiosyncratic nature of urban environments. By engaging in a comparative exploration of neighborhoods in Boston, MA and New Delhi, India, I will capture the impact of both the built environment and individual identity (e.g. resident versus foreign tourist) on the experience of urban streetscapes and emphasize the limitations of standard maps.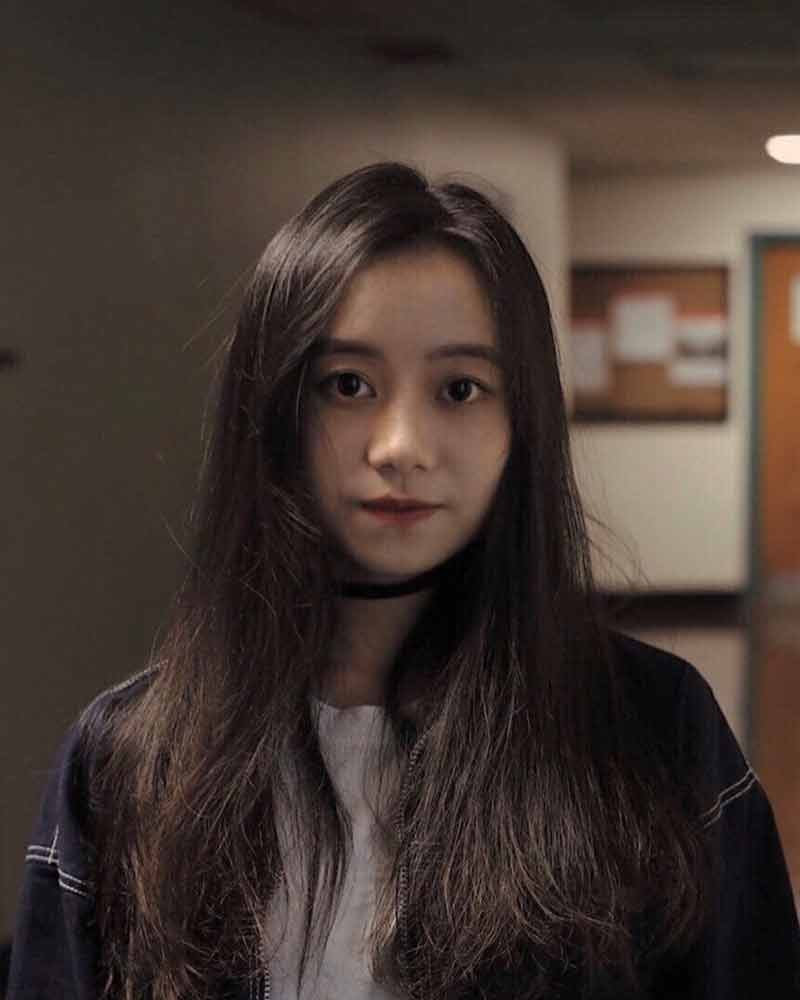 Chloe Wen COE'22, "Investigating the Effect of Mechanical Forces on Glycocalyx Dysfunction with Tunable Hydrogels"
Mentor: Sidi Bencherif, COE, Chemical Engineering
As a global epidemic, atherosclerotic cardiovascular disease (CVD) continues to impose tremendous economic and health burden on countries. Glycocalyx (GCX) has been identified as a new therapeutic target whose dysregulation is associated with CVD development. Herein, we aim to utilize novelly designed hydrogels with tunable properties to model healthy to diseased vascular conditions. Using this model, we can understand GCX expression in response to matrix stiffnesses resulted from disease- or age-mediated vessel stiffening, which will reveal the effect of biomechanical forces on GCX dysfunction in CVDs. Results from this study will be presented at RISE Expo and external professional conferences.
Anne Yauch COS'23, "Deciphering the Molecular Basis for Pulmonary Artery Hypertension Using New Biological Tools"
Mentor: Leigh Plant, Bouvé, Pharmaceutical Science
Pulmonary Artery Hypertension (PAH) is a chronic disease that leads to heart failure and, ultimately, death. Because it is a relatively uncommon condition, little research is done into its origin. Subsequently, treatments are often ineffective. By using sophisticated biological tools to control which genes are expressed in pulmonary artery cells, I will identify the molecular processes underlying this disease. These results will lead to better understanding of PAH and will highlight potential avenues for drug discovery to reduce the burden of disease. I plan to publish my findings in a peer-reviewed journal and present at RISE:2023.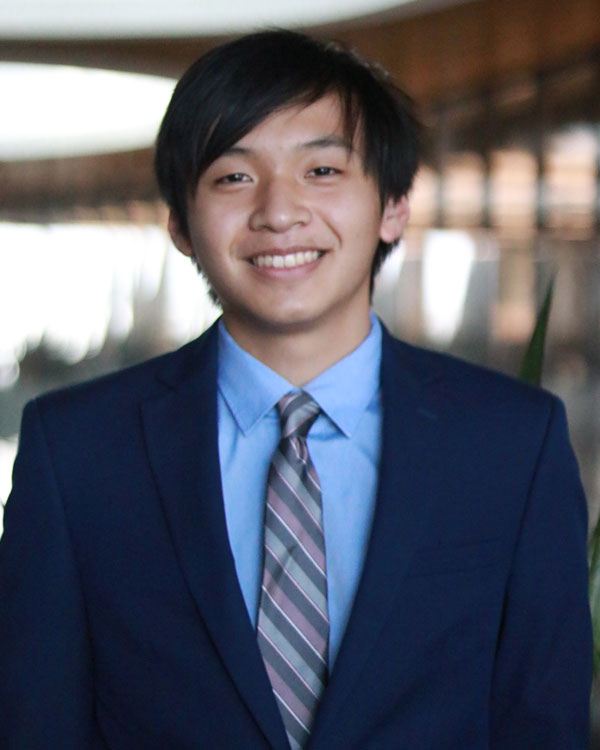 Alan Zhang COE'24, "Effects of Vascular Endothelial Growth Factor on Schwann Cell Migration"
Mentor: Rebecca Willits, COE, Chemical Engineering
Over 20 million people in the US suffer from loss of motor and sensory function due to peripheral nerve injury (PNI). Schwann cells (SCs) promote the regeneration of PNI, so encouraging their migration to sites of PNI may be an effective mechanism of PNI therapy. I plan to examine the effect of vascular endothelial growth factor (VEGF), which has been shown to promote PNI regeneration, on SC migration. I accomplish this by characterizing VEGF receptors on SCs using flow cytometry and tracking SC migration under different VEGF concentrations. My results will direct future studies on VEGF's effects on SC migration.