PEAK Awardees Set to Explore and Discover This Spring
This spring, the Undergraduate Research and Fellowships office is delighted to support over 75 student-originated, faculty-mentored projects across the disciplines with our PEAK Experiences Awards. Thank you to our generous mentors. We are looking forward to seeing these ambitious students explore, learn and grow. Go Huskies!
Read below to learn more about their projects.
BASE CAMP AWARDS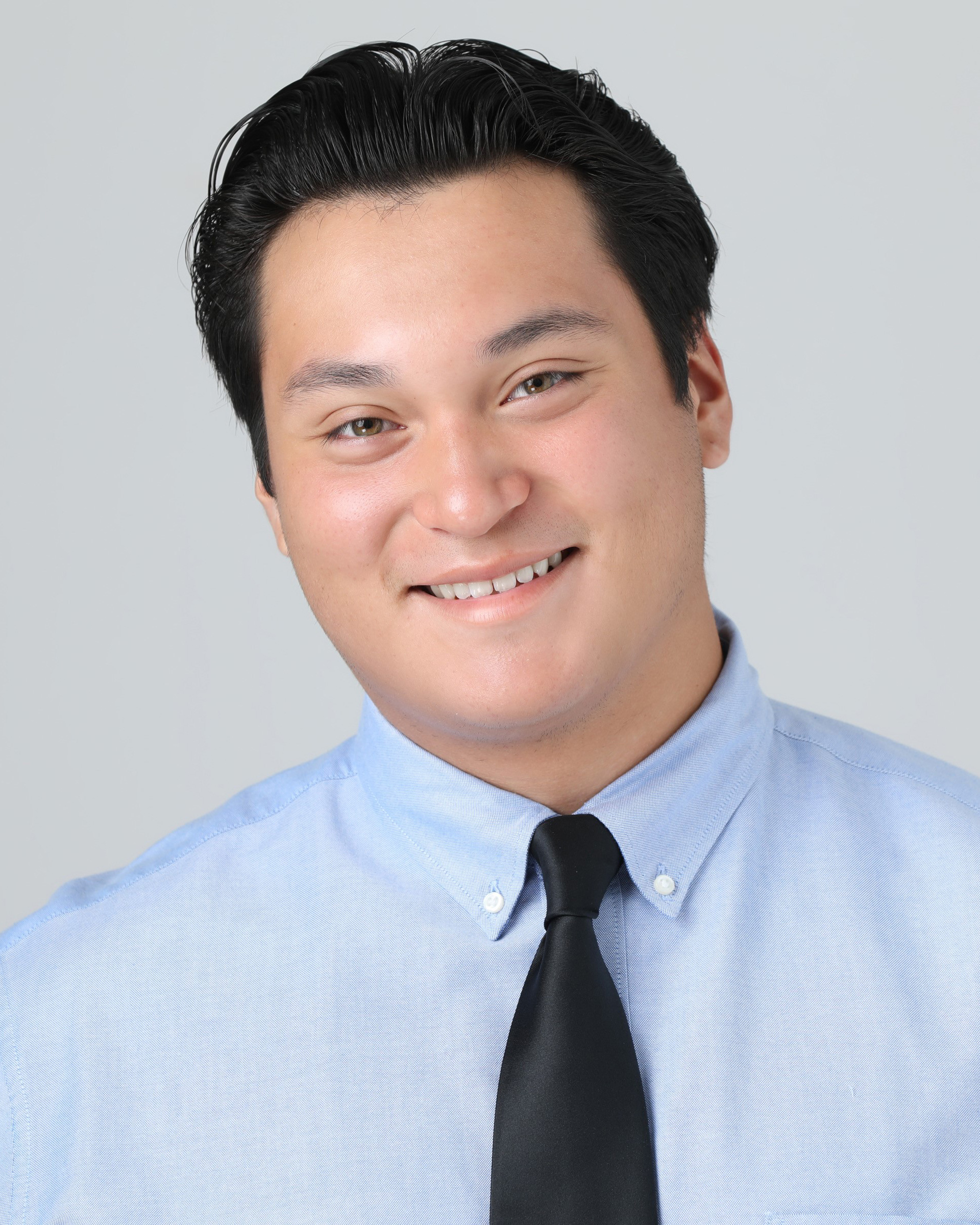 Diego Acosta COE'26, "Soft Active Materials" 
Mentor: Ruobing Bai, COE, Mech. & Industrial Engineering 
My aim is to understand the mechanics behind soft active martials (i.e., hydrogels, liquid crystal elastomer, and biomaterials) by utilizing theory and experiments to address soft active materials multifunctionality in different applications. Methods include multiphysics modeling and multiscale experimental characterization. 
Alexis Canzanese COS'25, "The Impact of TikTok on Body Image and Eating Concerns in Adolescence and Emerging Adulthood: A Pilot Study to Curate Experimental Stimuli" 
Mentor: Rachel Rodgers, Bouvé, Applied Psychology 
I am conducting a survey-based study to identify specific dieting and intuitive eating posts on TikTok that can be used as the foundation stimuli for a larger future study that explores how this content is impacting the body image and eating behaviors of adolescents and emerging adults.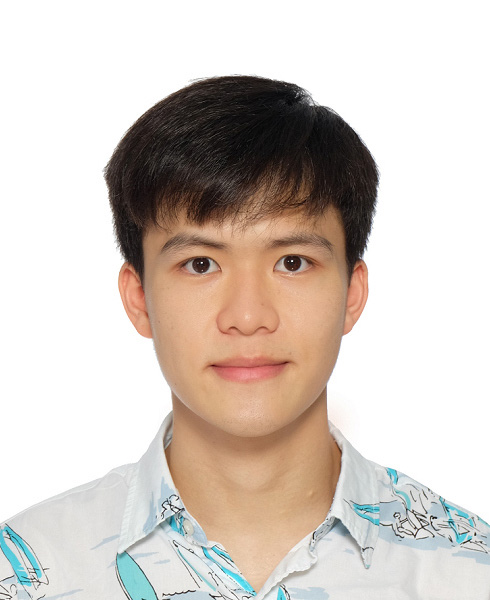 Joshua Ching Khoury'24, "Predicting Torsion Angles for RNA Conformational Ensembles in Different Environment" 
Mentor: Sijia Dong, COS, Chemistry & Chemical Biology 
RNA molecules serve important functions in biological systems. These functions are determined by the molecules' structures, which are influenced by their environment. This study attempts to model and predict the RNA structures in different solutions using molecular simulations and machine learning algorithms. 
Isabel Cui COS'23, "Tree-Dom in Throughfall vs. Stemflow" 
Mentor: Aron Stubbins, COS, Marine & Environment Sciences 
The goal of this project is to understand the transport and impact of dissolved organic material within Northeastern's diverse arboretum. The hydrological pathways of throughfall and stemflow in trees will be studied to track how nutrients, microbes, and other factors are moved through ecological cycles. 
Jason Denoncourt COE'23, "Identifying DNA Binding Motifs of a Novel Fatty Acid Metabolism Regulator in Acinetobacter baumannii" 
Mentor: Edward Geisinger, COS, Biology 
This project will utilize an electrophoretic mobility shift assay (EMSA) to identify DNA binding motifs of AlmC, a novel fatty acid metabolism regulator in the superbug Acinetobacter baumannii. While prior ChIP-seq data predicts several targets, EMSA allows for further verification in vitro and higher specificity of the DNA binding motifs.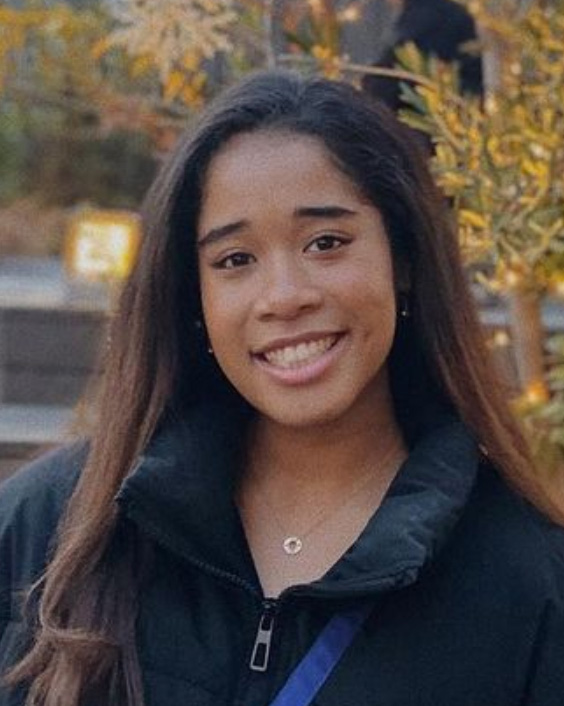 Maisha Gregory Bouvé'22, "Impact of Community- And Incentive-Based Approaches on the Demand for Sickle Cell Disease New-Born Screening in Nigeria: A Pilot Study" 
Mentor: John Olawepo, Bouvé, Health Sciences 
Through a collaboration with six churches in Enugu State, Nigeria, this project will take an incentivized community-based approach to providing sickle cell disease education, screening, and follow-up care for expecting mothers and their babies. Through this, the aim is to examine what factors influence the demand for newborn screening.  
Zichuan Gu CSSH'25, "The Impact of Repayment Plans and Incentives on Delinquent Digital Credit Borrowers" 
Mentor: Silvia Prina, CSSH, Economics 
The project I will be involved in aims to a) better understand why loans are not repaid in the first place, and b) identify tools that lenders and/or regulators could use to give borrowers the best chance at establishing consistent and beneficial access to a formal source of credit.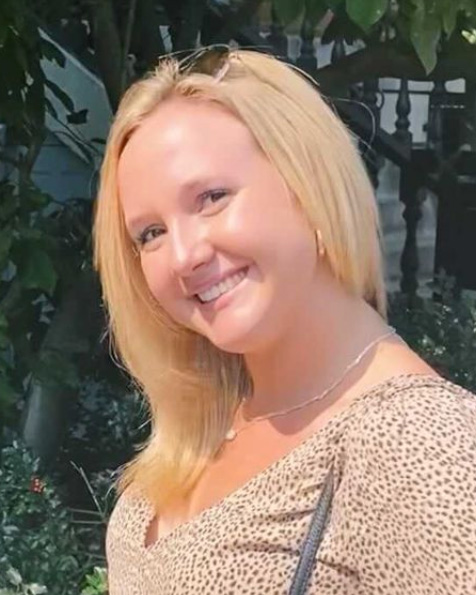 Madeline Gully Bouvé'24, "Sickle Cell Disease in Nigeria" 
Mentor: John Olawepo, Bouvé, Health Sciences 
The study will be looking at factors that play into testing for Sickle Cell Disease for women and newborn screening and preventative care in Nigeria. In addition, the study will aim to see how financial incentives play a role in willingness to get screened.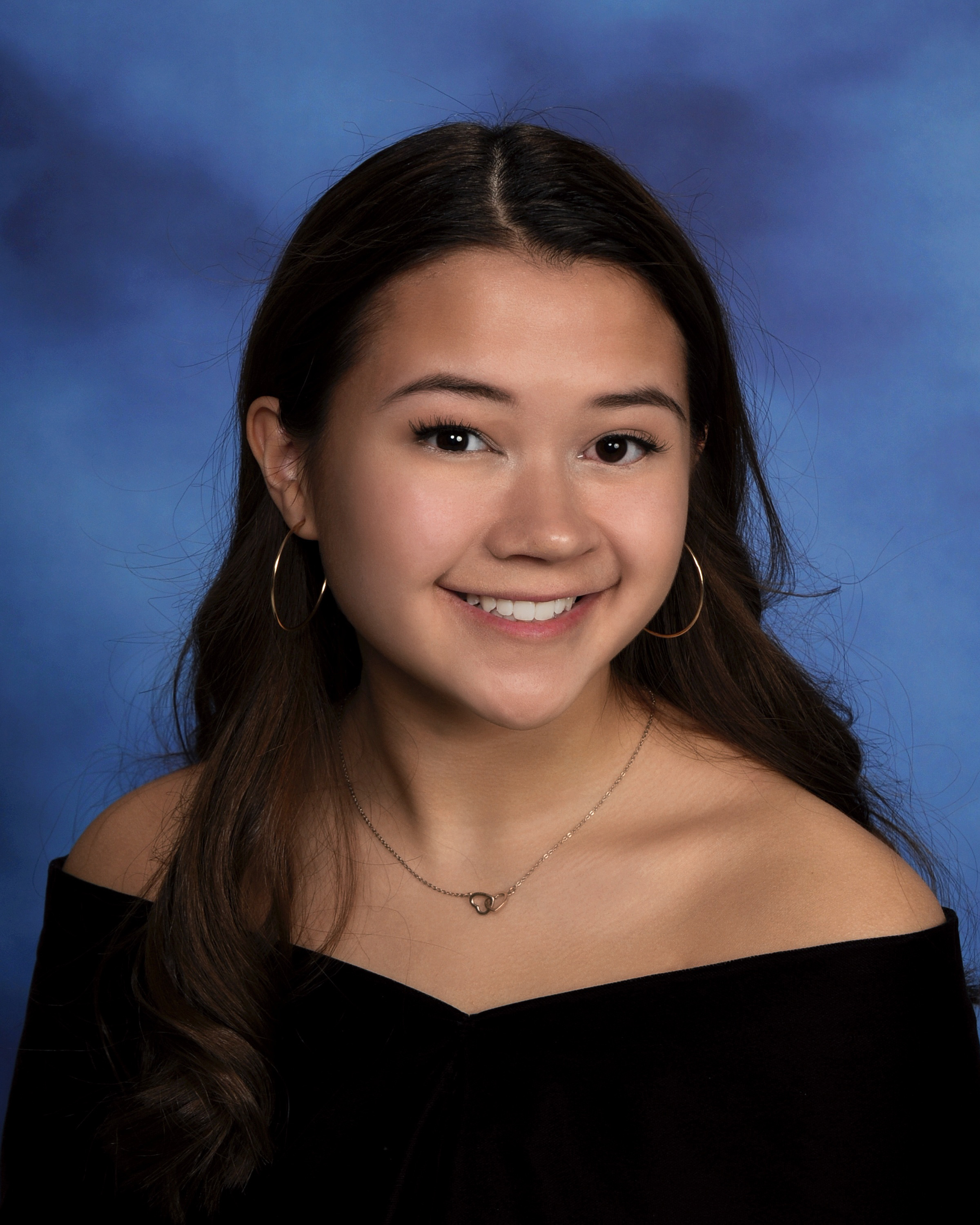 Emily Heneghan COE'24, "Enhancing Circular Economy in the Water and Waste Industry" 
Mentor: Annalisa Onnis-Hayden, COE, Civil & Environmental Engineering 
I hope to engage more deeply with biological processes that promote sustainable waste and wastewater management practices, by working with, quantifying, and analyzing potential anaerobic digestion processes to characterize how waste can be recovered as biogas for energy.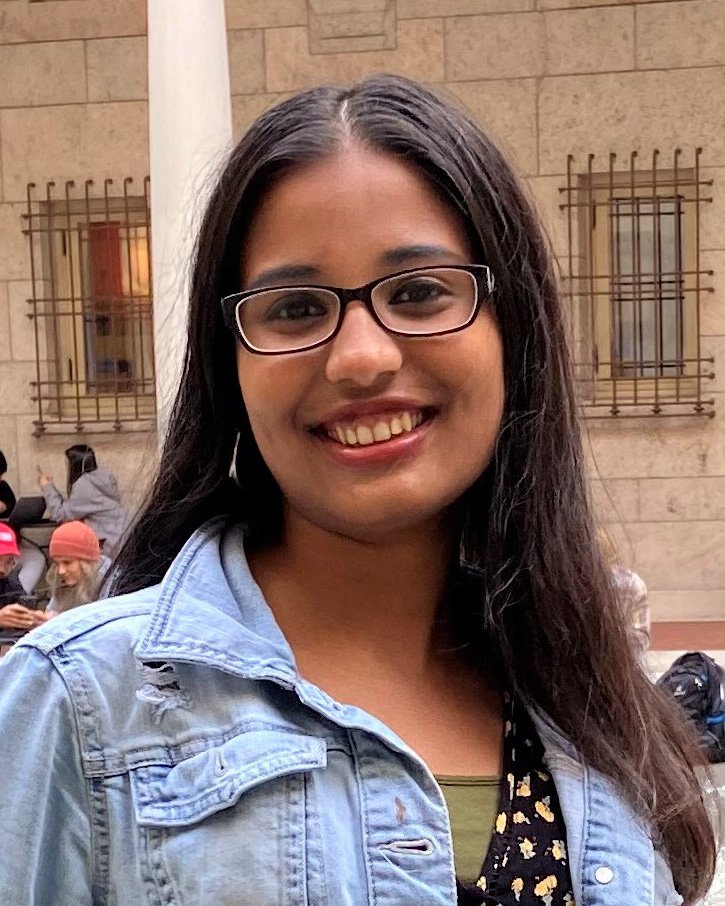 Rupsa Jana COS'25, "The Structural Variance of Amyloid Peptides and Their Relation to Oxidative Stress in the Human Brain" 
Mentor: Vaso Lykourinou, COS, Chemistry & Chemical Biology 
I will research the metal-binding capabilities and redox properties of metallopeptides, which are designed based on amino acid sequences of the soluble b-amyloid peptide, to determine their effects on human brain function. I will learn how their structures relate to their reactivity, which causes oxidative stress related to Alzheimer's Disease.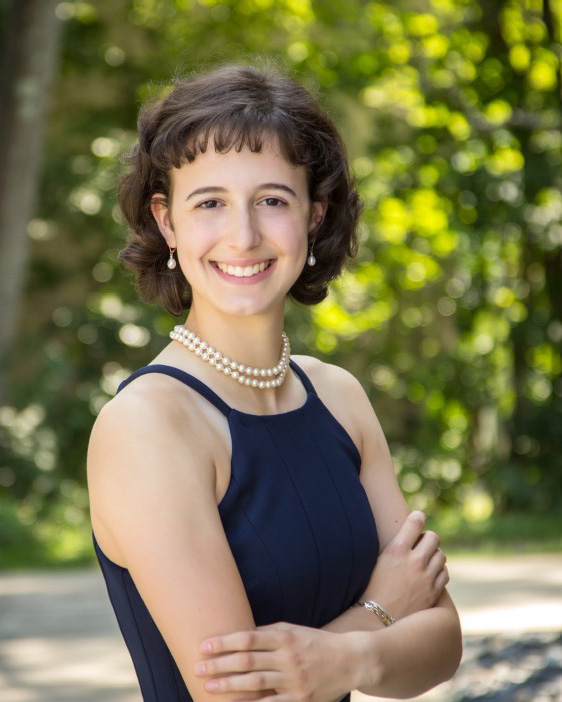 Paola Kefallinos COE'23, "Implementation of Control Algorithms on Pololu Robots" 
Mentor: Rifat Sipahi, COE, Mechanical & Industrial Engineering 
The goal of this semester's work is to design and create a testing platform to compare the real-life behavior of control algorithms against simulation results. 
Anna Lunger COE'26, "Creating Autonomous Sulfide-Producing Microbes for Gut Research" 
Mentor: Benjamin Woolston, COE, Chemical Engineering 
The effects of hydrogen sulfide on gut health are controversial, but past research suggests the effects are concentration-dependent. We hope to engineer E. Coli that can produce hydrogen sulfide from an internal biomolecule. The goal is that these microbes can reveal how various sulfide levels affect gut health. 
Jack Masliah Litchi CSSH'25, "An Analysis of Cannabis Host Community Agreements in the Commonwealth of Massachusetts" 
Mentor: Jeffrey Moyer, CSSH, Public Policy and Urban Affairs 
I will work with a research team to analyze how the tax levied on marijuana dispensaries in Massachusetts are being utilized. Much of the work includes writing, acquiring, and interpreting, public records requests. Later projects will be focused on the question: is there enough evidence to justify such a tax?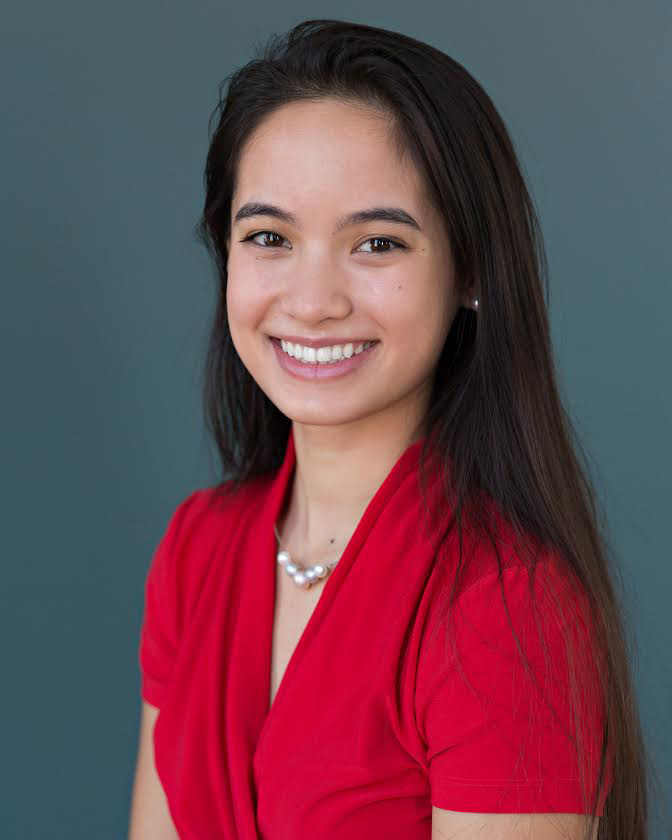 Maria Mataac COS'25, "Towards a Mobile, All-Fiber Femtosecond Laser for Cancer Imaging and Surgery" 
Mentor: Bryan Spring, COS, Physics 
I will assist in fabricating, characterizing, and optimizing a novel femtosecond fiber laser for multiphoton microendoscopy and microablation surgery with potential for novel image-guided interventions for cancer and other diseases requiring miniaturized devices for precision treatments. 
Julia Nadolne CSSH'25, "A Multi-Year Evaluation of the Boston Summer Youth Employment Program" 
Mentor: Alicia Sasser Modestino, CSSH, Pub Policy and Urban Affairs 
In this project, data from the the Boston Summer Youth Employment Program will be collected and show the impacts of having a summer job on low-income youth throughout time in fields of academics, career, and criminal justice.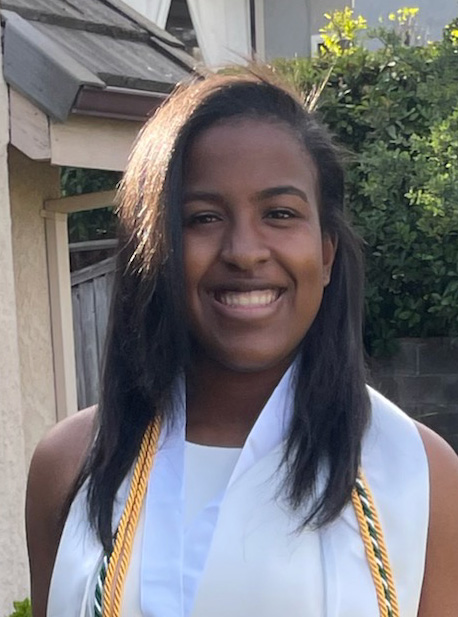 Keneya Onuaguluchi CSSH'25, "Intersection of Race and Philosophy" 
Mentor: Jacob Stump, CSSH, Philosophy and Religion 
This project is focused on how race impacts responses to the question: Should we disregard the opinions of people who hold controversial beliefs (sexist, homophobic, racist etc.)?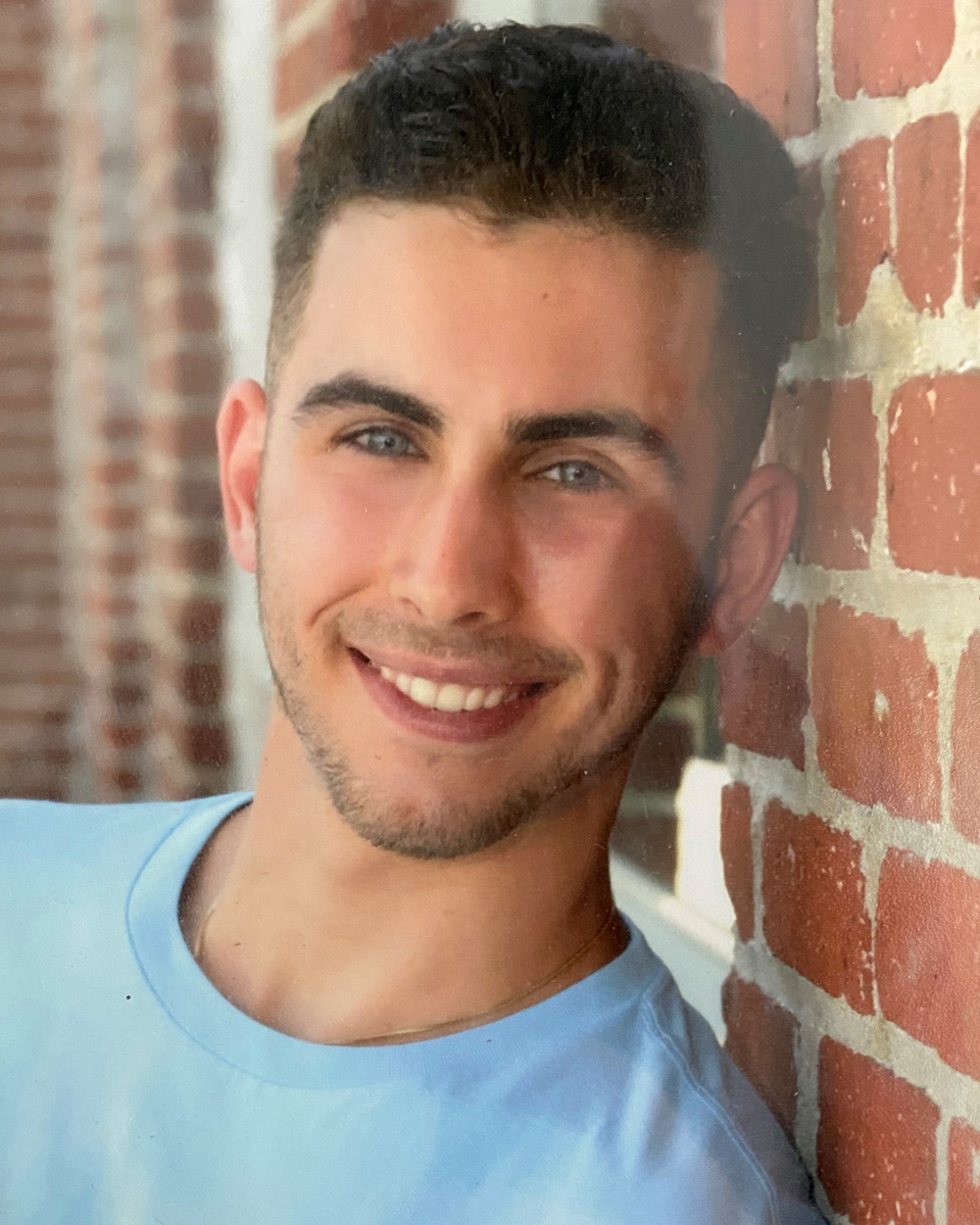 Dominic Pizzarella COE'26, "Designing and Optimizing an Electrical Stimulation Platform for Neural Regeneration" 
Mentor: Ryan Koppes, COE, Chemical Engineering 
My research will consist of a combination of 3D printing and laser cutting to create a platform that nerve cell electrodes can attach to. It will involve the treatment of nerve and sciatic cells as well as the assembling of organ on chip technology. 
Gabe Riveiro-Cruz, CSSH'25 "Social Perspective on Foreign Language Assessment" 
Mentor: Gina Maiellaro, CSSH, World Languages Center 
We seek to conduct a longitudinal analysis of the results on the Italian National Exam for middle and high school students in the USA to learn whether socioeconomic background, school-level socioeconomic background or other contextual factors impact students' achievement in specific regions and states. 
Rosie Scott CAMD'24, "Music Festival Research" 
Mentor: Andrew Mall, CAMD, Music 
This project is devoted to exploring the effects on music festivals of the following topics: business decisions made by festival organizers, values of the musical community, and physical location of the festival. 
Dhananjai Senthil Kumar Khoury'25, "Approaching Sustainability through Hydroponics and Technology" 
Mentor: Heather Streets-Salter, CSSH, History 
The goal of this project is to derive a sustainable method of growing food in cities that can minimize travel emissions while also increasing efficiencies/yield through hydroponic practices and automatic regulation of environments. By utilizing computative technologies and renewable resources, we can arrive at a potential solution for sustainability.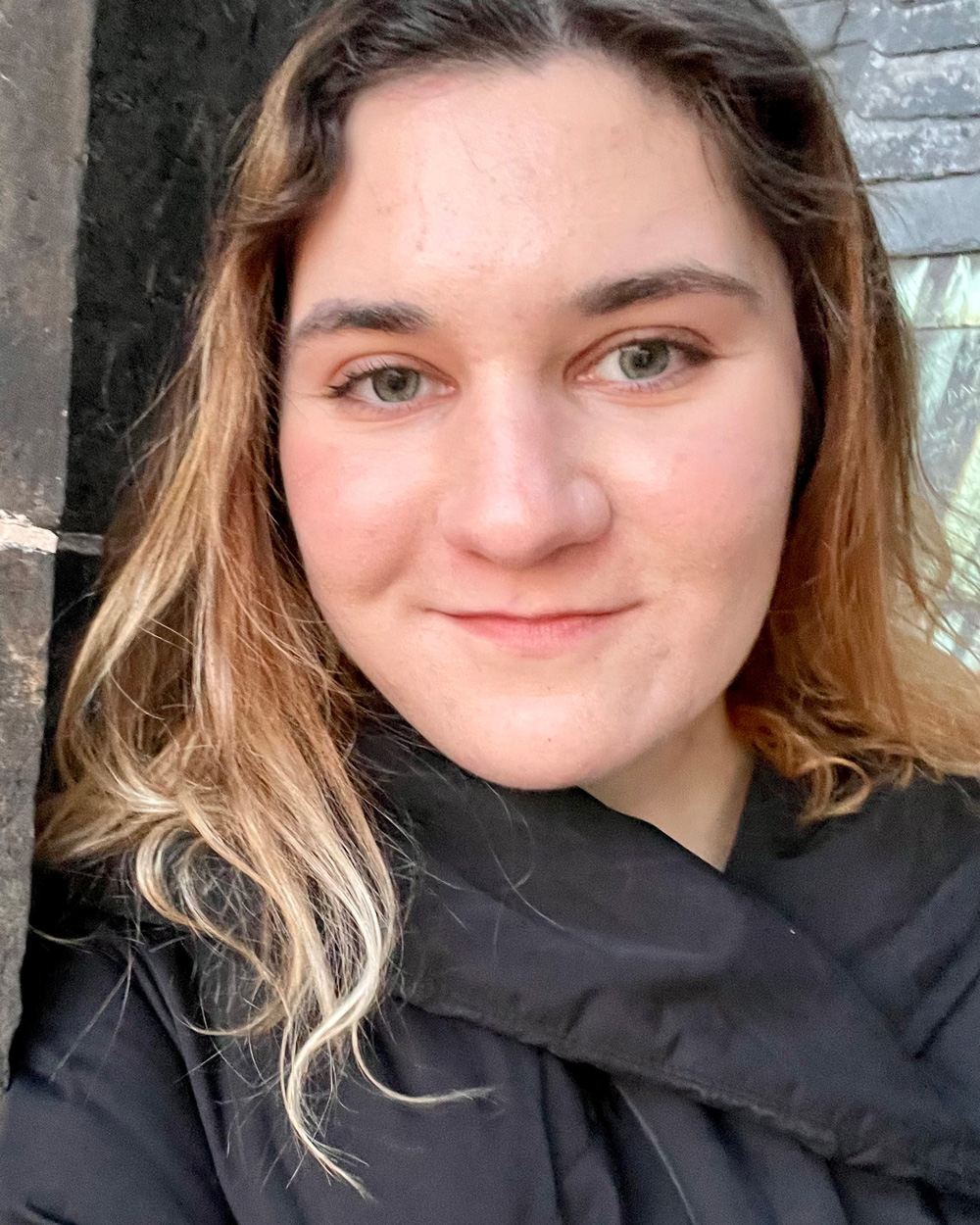 Izzy Sutton CSSH'23, "International Panel for the Regulation of Autonomous Weapons (iPRAW) Joint Journal Submission" 
Mentor: Denise Garcia, CSSH, International Affairs 
In this project, I have the opportunity to work with leading scholars from all over the world incorporating their input to a joint article, organizing citations in the proper style guide, and formatting and reviewing the article before it is sent to be published. 
Brenna Thornton CAMD'24, "Empathy in Theatrical Audiences" 
Mentor: Dani Snyder-Young, CAMD, Theatre 
Our project will evaluate audience response to the upcoming Northeastern Department of Theatre production of This is Treatment, a powerful new musical about addiction recovery. We are curious as to whether this piece can elicit sympathy and de-stigmatize addiction recovery, especially in marginalized populations. 
Jennie Wang CSSH'23, "Navigating Mainstream Institutions and Non-traditional Alternatives Post-incarceration" 
Mentor: Megan Denver, CSSH, Criminology and Criminal Justice 
I hope that my participation in this research will help me understand how well individuals are reentering into society after incarceration and investigate possible improvements and changes to policies to better the integration.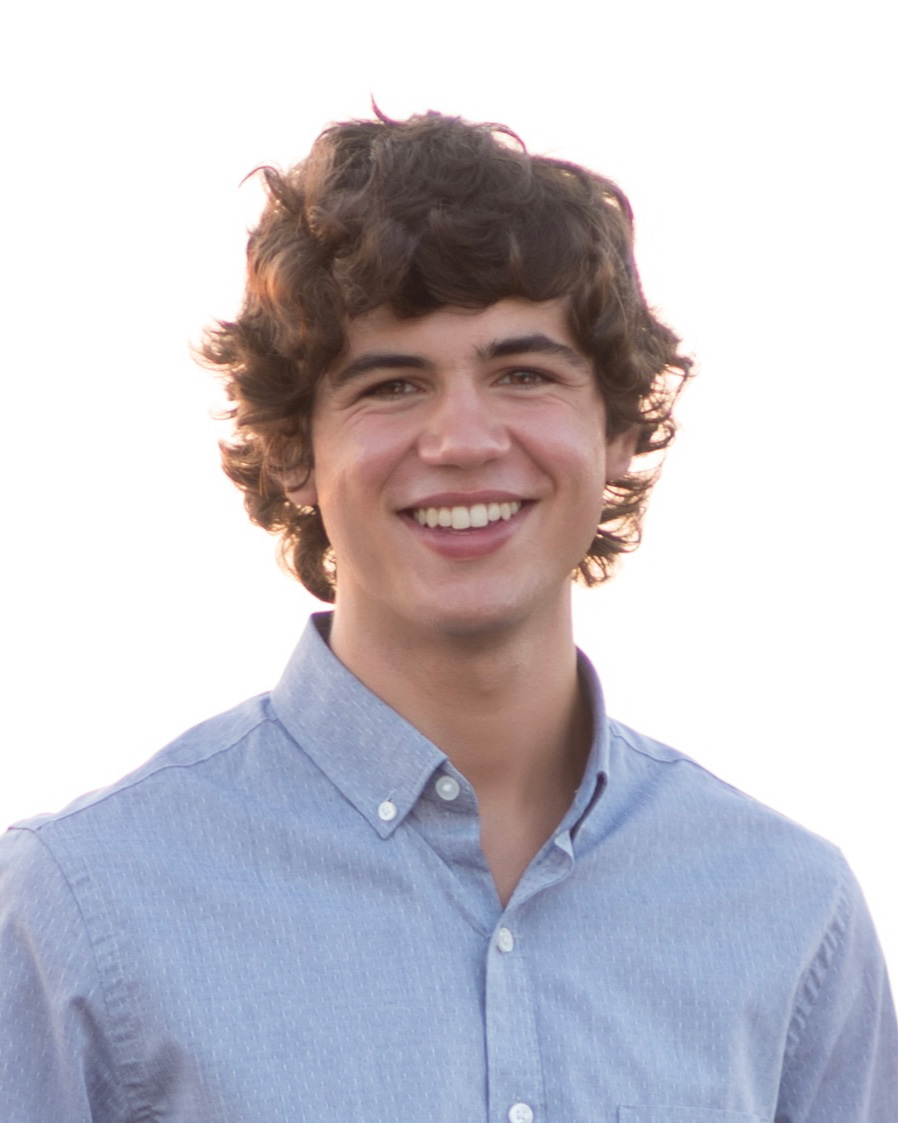 Anthony Zappala COE'26, "Organ-Chip to Study Conductive and Non-conductive Hydrogel Interfacing" 
Mentor: Ryan Koppes, COE, Chemical Engineering 
The purpose of this research is to develop an organ-chip model containing both a conductive and non-conductive hydrogel. Each hydrogel will be cultured with neurons to determine how conductive and non-conductive types of hydrogels interface and lead to different measurements in neuron activity. 
 ASCENT AWARDS


Carolina Aguilera Barraza, COE'24, "Alternative Eco-Friendly Pigments" 
Mentor: Leila Deravi COS, Chemistry & Chemical Biology 
This project consists of the discovery and assessment of naturally occurring pigments for skincare applications. This project is of significance because it will be a step forward in cosmetics becoming sustainable and safe for both the consumer and the environment. I will create simple water-based formulations and test their optical properties. I will continue the experiment by doing my own independent research to find materials that expand the scope of what is available in the lab now. The anticipated outcomes will be a new suite of eco-friendly colorants and a step forward into a sustainable future. 

Justin Almendral COE'24, "Wearable Art" 
Mentor: Victor Zappi, CAMD, Music 
This interdisciplinary arts project brings together faculty from music, theatre, art and design, and games to collaborate on a dynamic, kinetic wearable sculpture with musical components produced with a combination of textiles and 3D printed materials. originally conceived for the The World of Wearable Art Competition in Wellington, New Zealand. This will involve iteratively modifying digital files to generate kinetic models on a 3D printer, working with the design and textile team to integrate them into the final piece. We aim to have a working prototype completed for Northeastern's RISE Research Showcase and one or more papers about the project. 
Eli Avraamides COS'23, "Nucleic Acid Sequestration Using an Engineered Bacterial Extracellular Matrix" 
Mentor: Neel Joshi, COS, Chemistry & Chemical Biology 
Curli are robust self-assembling amyloid nanofibers produced in E. coli biofilms that have attracted attention for their utility as platforms for functional nanomaterials. Here, I aim to develop a modified curli nanofiber matrix wherein the structural subunit proteins, csgA, are fused Cas9 proteins of the CRISPR system as functional domains for targeted DNA binding. The Cas9 peptides will lack their typical nuclease activity and thus bind and accumulate free-floating DNA samples without destroying them. This interface could be utilized for detecting viral contamination in wastewater samples or circulating tumor DNA in liquid biopsies, for example.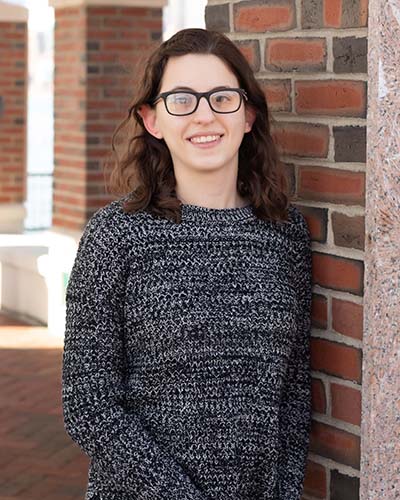 Abigail Bemis COE'24, "Determining Affect of Weight Shifting to Develop New Dynamic Standing Frame" 
Mentor: Sandra Shefelbine, COE, Bioengineering 
Patients with conditions that limit their ability to stand and walk are at an increased risk of osteoporosis and the complications it causes. Currently, standing frames that allow these patients to bear weight on their legs reduce these risks exist, but their affects are limited. Research shows that a standing frame that allows for more dynamic bone loading will lead to better outcomes. This project aims to conduct research on dynamic bone loading that will improve the design of a dynamic standing frame.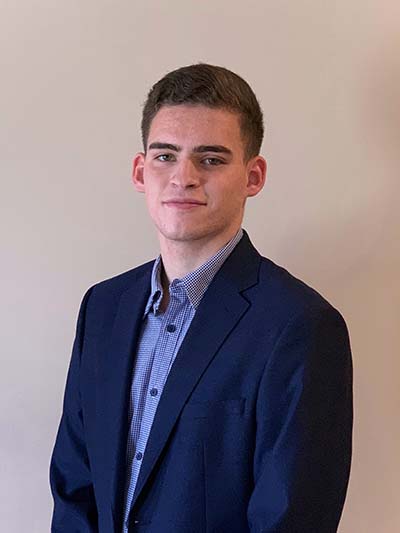 Austin Birmingham COE'23, "Microscopic Visualization of Immune Response and Morphology Changes in Mice Models of Alzheimer's Disease" 
Mentor: Abbas Yaseen, COE, Bioengineering 
This project aims to visualize neuroimmune responses and morphological changes in brains of mice models of Alzheimer's disease. The goal is to advance our understanding of AD's preclinical neuroimmune, microvascular, and metabolic alterations, and the beneficial mechanism of physical activity. Extensive knowledge of AD pathology is essential to develop robust, early strategies for diagnosis, prevention, and therapy. I will develop and refine the methodology to image harvested mice brains using confocal and light-sheet microscopy which will allow for microscopic analysis within regions of the brain that are inaccessible via in vivo optical microscopy. The results will be presented at RISE.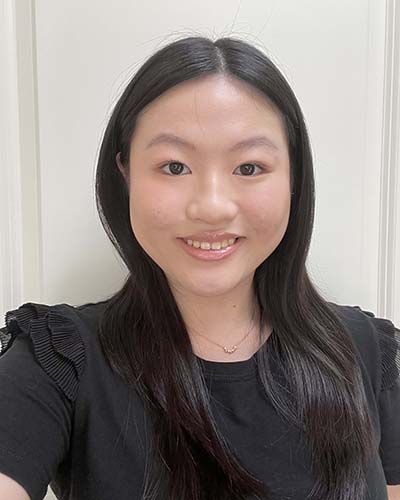 Sandra Chai COE'26, "Effects of Annealing on Through-Plane Thermal Conductivity in Shear Aligned Composites Created via Fff" 
Mentor: Randall Erb, COE, Mechanical & Industrial Engineering 
This research aims to achieve maximal thermal conductivity and enhanced annealing in fused filament fabrication parts through the creation of a shear aligned particle-filled, polymer matrix composite system. A composite possessing high thermal conductivity and low electrical conductivity would have a myriad of applications in electronics acting as a novel heat sink and in 3D printing where it would enhance heat transfer between printed layers during the annealing process to improve the final strength of printed parts. This work will be shared through a RISE poster and will culminate in the publication of a paper in an academic journal.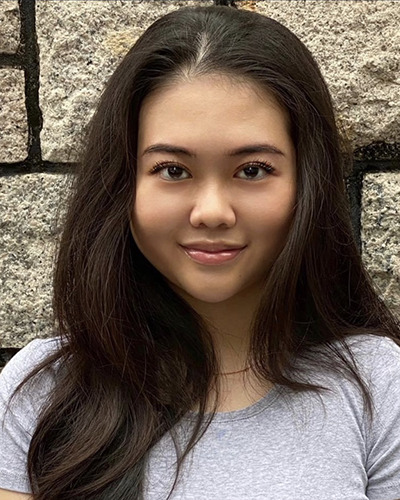 Kristie Chan COS'24, "COVID-19's Effect on Financial Decision Making" 
Mentor: David DeSteno, COS, Psychology 
This study will investigate the effects of COVID-19 on temporal discounting (how we make decisions regarding short-term, smaller rewards, versus long-term, larger rewards) within the context of financial decision-making. 
Kelly Chen CAMD'24, "Technofeminist Oral Histories" 
Mentor: Gloria Sutton, CAMD, Art and Design 
Technofeminist Oral Histories is an oral history project about women on the Internet, specifically digital natives, those who grew up in the Information Age. These oral histories would assess the relationships to technology of people with intersectional identities. The oral histories would highlight women's achievements in coding, experiences with virality, and participation in trends. My research article will be about the gaps in representation in existing documents about Internet history. These oral histories are about Internet communities, culture, and trends that emerged with rising access to digital devices, and how these are socially and politically salient to new media culture.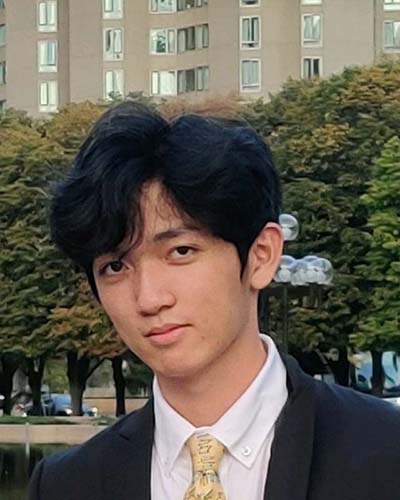 Jonathan Chen Khoury'25, "Development of Secure Web Authentication for Open Source Educational Software" 
Mentor: Joshua Hertz, COE, Mech. & Industrial Engineering 
This project looks to update the gruepr team optimization software to include complete web integration. It will involve the implementation of OAuth2 to allow the user to directly access the information associated with their Google or Canvas account. With the integration in place, the process of sorting students into groups will be streamlined so that the instructor using the application can retrieve rosters, collect data, and upload groups automatically. Along with a presentation at RISE, we plan to create a presentation and a proceedings paper at an upcoming American Society for Engineering Education conference.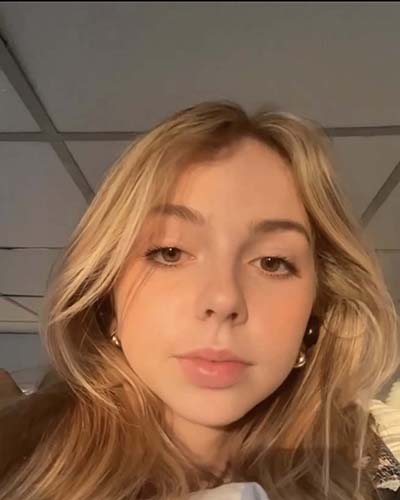 Margaret Clark Provost'25, "Addressing Food Insecurity in Boston" 
Mentor: Kayse Maass, COE, Mechanical & Industrial Engineering 
My project Addressing Food Insecurity seeks to determine holistic measurements of food insecurity. Currently, most data about food insecure people takes into account just one variable, such as their distance from a food retailer. However, causes of food insecurity are incredibly diverse and are part of complex social systems. We want to develop models which measure urban food insecurity that take into account every necessary variable, in order to provide better recommendations for improving food justice. I would love to share my work at RISE and at the Scholarship and Social Justice Undergraduate Research Conference in April 2022.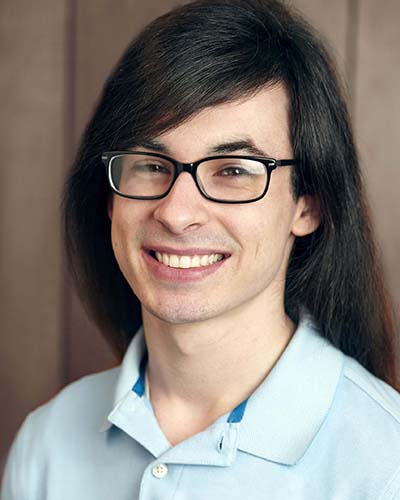 Ryder DeCanio COS'23, "Synthesis of Purpurosamine Analogues" 
Mentor: George O'Doherty, COS, Chemistry & Chemical Biology 
Funds will be put towards the synthesis of two purpurosamine analogues for use in antibiotics effective against resistant bacteria. The purpurosamines will feature stereochemical variation at the C-6 position via incorporation of a methyl group in an effort to reduce toxicity to the kidney and ear, allowing for higher dosing in patients. Results will be used to build upon existing stereochemical structure activity relationships for the class of antibiotics being tested, allowing for future iterations to be safer and more effective.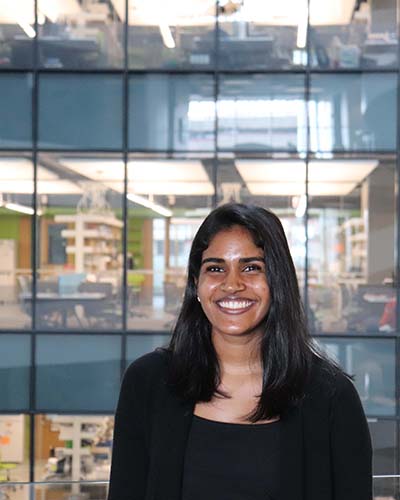 Julia Denlinger Bouvé'22, "Firearm Suicide Prevention" 
Mentor: Alisa Lincoln, Bouvé, Health Sciences 
Over the past two years I have contributed to a project whose goal is to suggest firearm owner specific suicide prevention strategies. The first phase involved interviews with firearm owners and gathering information on their perspectives of firearm suicide and suicide prevention in general. I was able to assist in the transcription and coding process that was completed this past semester. This semester my goal is to examine what programs firearm owners would support for firearm suicide prevention. I also plan to help outline a manuscript on this topic as well as write a portion of the paper.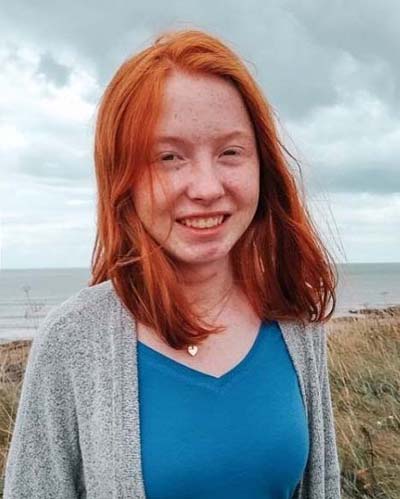 Angela Fee COE'23, "How Cells Sense the Stiffness of Their Environment" 
Mentor: Anand Asthagiri, COE, Bioengineering 
Cells attach to their environment to sense stiffness and facilitate migration on their surrounding matrix. The cytoskeleton of the cell adheres to receptors that are bound to the exterior matrix. The purpose of this project is to mathematically model how the binding behavior and amount of stress on these attachments change with stiffness. Quantifying the mechanisms by which cells sense and respond to the stiffness of their surroundings will broaden our understanding of how stiffness can impact cancer metastasis, cell proliferation, and differentiation. I will share project findings at RISE, external conferences, and in a future publication. 
Shanthi Hegde COS'25, "Biosensing Hydrogen Sulfide (h2s) Utilizing Sulfide Quinone Oxidoreductase's Homolog in Wolinella Succinogenes to Integrate into a Novel Sulfide Biosensor for Therapeutics in Ibd" 
Mentor: Benjamin Woolston, COE, Chemical Engineering 
The presence of Hydrogen Sulfide in high concentrations in the gut microbiome causes disruption of the mucus membrane contributing to IBD and colon cancer. Utilizing Sulfide Quinone Oxidoreductase's (SQR) homolog in anaerobic Wollinella succinogens, the project aims to sense Hydrogen Sulfide in the gut to maintain sulfide homeostasis. Polysulfides will be quantified utilizing the amplification of Wolinella in PCR, organism sequencing, and a Hot Cyanolysis assay for collecting polysulfide concentration. Ultimately, we hope to integrate the SQR homolog into a novel Sulfide biosensor to detect Polysulfide concentrations in the gut. This research will be presented at RISE, AiChE, and ACS.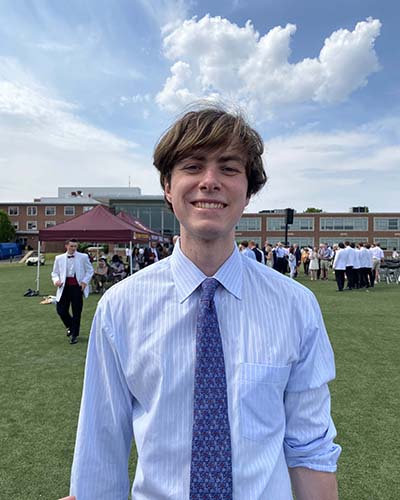 Nicholas Hurley COE'24, "Leptoquark Simulations" 
Mentor: Darien Wood, COS, Physics 
A new particle collider has been proposed at the Brookhaven National Laboratory in New York. This collider has the potential to yield evidence for a hypothetical type of particle called a leptoquark. We seek to simulate particle collisions in order to encourage or discourage the construction of such a collider. This research will be done with a software-suite developed for CERN scientists. Outcomes should include the likelihood of detecting processes involving leptoquarks with current detector technology. We plan to share this data at RISE, as well as with Prof. Darin Acosta, who originally proposed this new collider.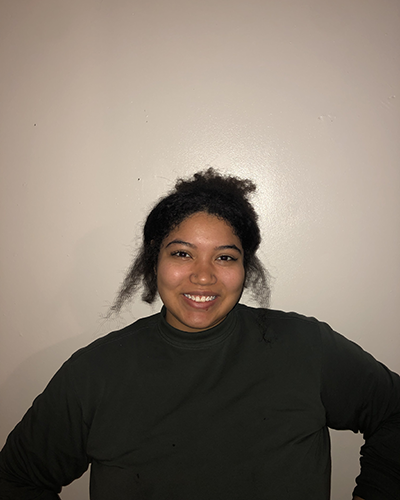 Summer Kelly Bouvé'24, "Un-Masking the Origins of Maternal Mortality/Morbidity Inequities: Measurement and Determinants of Racial/Ethnic Disparities in Severe Maternal Morbidity" 
Mentor: Alisa Lincoln, Bouvé, Health Sciences 
The Un-Masking the Origins of Maternal Mortality/Morbidity Inequities (UMOMMI) project examines severe maternal morbidity (SMM). SMM are unintended health outcomes women experience as a result of pregnancy labor, and/or delivery that disproportionately affects women of certain racial/ethnic minorities. SMM affects 50,000 women in the United States each year, creating substantial disability and financial burden. The goals for this project include: identifying determinants of racial/ethnic disparities in severe maternal morbidity, exploring potential actionable mechanisms of said disparities, as well as examining the impact of the choice of measure of SMM on estimates of racial disparities using large nationally representative datasets.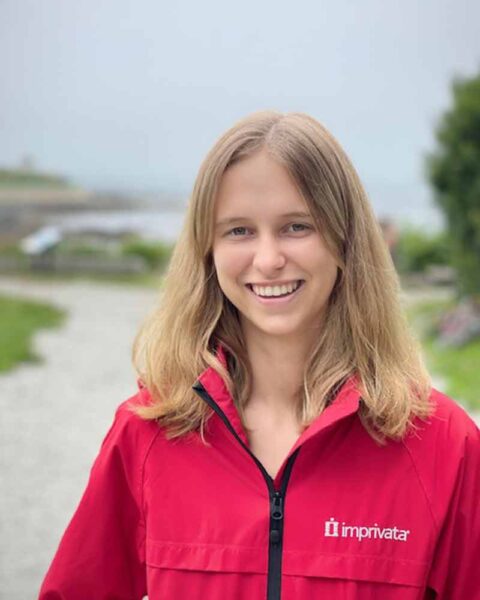 Katherine Kikta DMSB'22, "Knowledge of HIV Status among Ukrainian Men" 
Mentor: Walter Gabriel, Bouvé, Health Sciences 
Ukraine currently has the second highest prevalence of HIV across both Europe and Central Asia with roughly 1% of the total population living with HIV while accounting for 9% of new infections within the region. The goal of this project is to use statistical calculations from PEPFAR to determine whether knowledge of a person's HIV status along with sociocultural and behavioral factors may interfere with regular HIV testing. Once we have determined the significance of certain factors, the goal is to submit this paper to AIDS and Behavior where it might influence organizations to scale up HIV testing in Ukraine.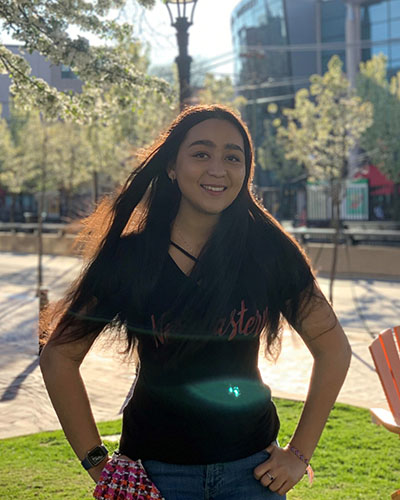 Sydney Maisonet COE'24, "A Preliminary Study on the Viability and Functionality of f11 Cells in Organs on Chips" 
Mentor: Ryan Koppes, COE, Chemical Engineering 
In patients receiving vein graft procedures, vascular graft failure contributes significantly to morbidity and mortality. The missing link in vein graft adaptation is the lack of innervation following harvesting. This project aims to address these issues by conducting preliminary studies towards the development of an organ-on-chip which models vascular and neural components to evaluate F11 (neuroblastoma and neuron fusion cell line) morphology. Initially, 3D-culture of F11 Cells will be optimized. The next step will be to develop an organ-on-chip with vascular and nervous components, to evaluate F11 morphology.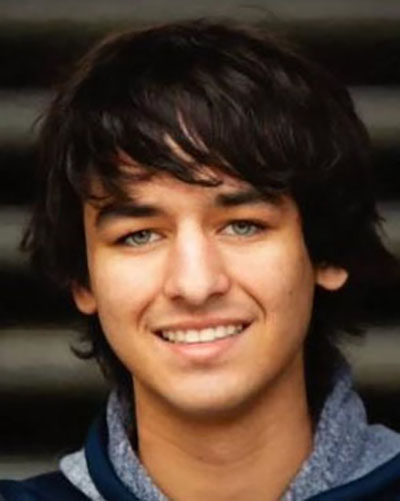 Caleb Myers Khoury'23, "Chrysalis: Biometric Sensor for VR Exercises" 
Mentor: Casper Harteveld, CAMD, Art and Design 
Chrysalis is a virtual reality (VR) physical rehabilitation game that uses the immersion of virtual reality to create an engaging experience for its users. As an extension of the game, this project aims to track a user's rehabilitation exercise progress through biometric sensors tracking the muscle tension of the users. VR is shown to have numerous benefits for the user over conventional therapy, and having a reliable capturing method is important to this outcome. Upon completion, this software will be integrated into Chrysalis and users will be able to receive feedback in VR for making progress towards their exercise goals.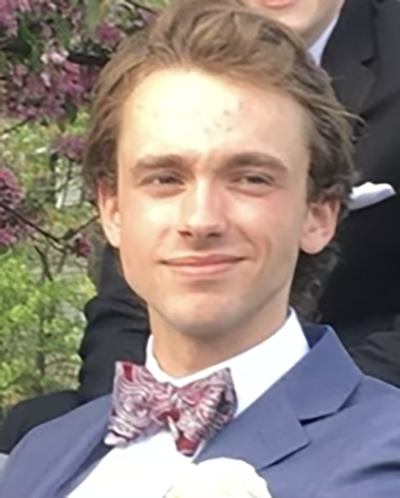 Hannah Nivar CSSH'23 and Dylan Sweeny CSSH'22, "Distribution of Responsibility in Mitigating the Refugee Crisis in Athens, Greece" 
Mentor: Panagoula Diamanti-Karanou, CSSH, International Affairs 
This explorative study seeks to discern how the relationship between humanitarian aid organizations and state authorities impacts the mitigation of the refugee crisis in Athens, Greece. The study will determine how local institutions can collaborate to address the refugee crisis and avoid competition when providing aid. The researchers will conduct open-ended, in-depth interviews with three categories of domestic institutions that focus on the refugee crisis. The team expects that perceptions will be mixed due to restrictions disproportionately impacting some aid organizations and varying levels of government need. 
Myria Scott COE'23, "Sustainable Pigments for Safer, Non-toxic Hair Coloring" 
Mentor: Leila Deravi, COS, Chemistry & Chemical Biology 
This project researches pigments used in various applications and tests their effectiveness as pigments for hair dye, while also considering their environmental impact and sustainability. The results of this research will determine a suitable, sustainable pigment source to be used in hair dye and several other cosmetic applications. Synthetic hair dye has been linked to cancer and other health problems while also having a negative impact on the environment. More sustainable pigments are needed to improve the health of the consumer while also the health of the environment. This research will possibly be presented within the Society of Cosmetic Scientists. 
Julianne Shaffer COE'25, "Case Study Educational Materials for Prototyping in Engineering" 
Mentor: Mark Sivak, CAMD, Mech. & Industrial Engineering 
This project is aimed at creating case studies to be used to teach prototyping to engineers, with the goal of closing the gaps in understanding between novice and professional engineers. Case studies are commonly used in other industries and are an efficient way to teach students complex applications within their field of study, but there are limited resources available for iterative design topics.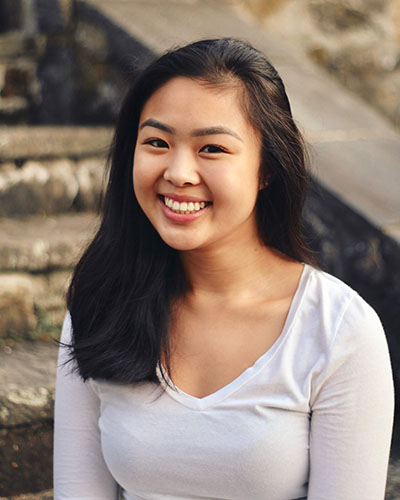 Joyce Shen COS'23, "Engineering Polyester-Coated Microparticles for Extended Oxygen Release" 
Mentor: Sidi Bencherif, COE, Chemical Engineering 
Hypoxia, or lack of oxygen, is a common characteristic of injury and disease that impedes natural healing and immune responses. The development of oxygen-releasing biomaterials may provide a novel solution by supplementing oxygen to hypoxic tissues. My project aims to fabricate polyester-coated calcium peroxide microparticles that release oxygen from a cryogel biomaterial. Coating the particles with polyester will slow oxygen release in aqueous solutions, controlling and extending the oxygen supply. These engineered particles may lead to enhanced multifunctional biomaterials with promising applications in tissue engineering and immunotherapy. The outcomes will be disseminated through conference presentations and potential journal publications. 
Dorian Stump Bouvé'22, "Firearm Suicide Prevention Project" 
Mentors: Suzanne Garverich, Institute for Health Equity and Social Justice Research; and Alisa Lincoln, Bouvé, Health Sciences 
The purpose of this project is to analyze transcripts of interviews conducted with firearm owners in order to understand their perspectives of suicide prevention methods. The findings from this analysis will help to inform firearm suicide prevention interventions that will be successful. I will analyze transcripts and create coding memos which are a summary of each participants perspective as well as the themes and similarities and differences in perspective. I will also write about my findings which will be published along with the findings of other students in a public health focused journal.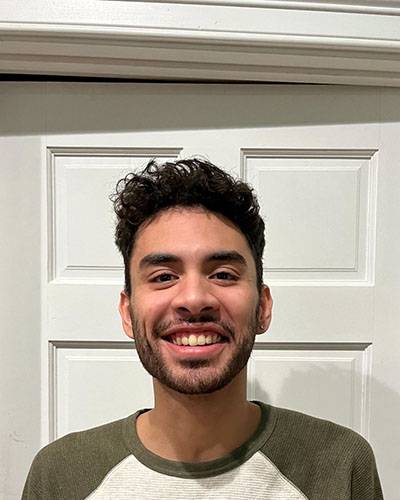 Omar Van Eer COE'23 and Vivek Kampa COS'23, "Deployment of Image Analysis Application for C. Elegans" 
Mentor: Javier Apfeld, COS, Biology 
This project aims to make the image analysis pipeline developed by Sean Johnsen more accessible to biologists. This imaging pipeline takes in the light intensity of the pharynx of C. elegans when imaged with light at wavelengths 410 nm and 470 nm. The ratio between these two images indicates which parts of the pharynx are oxidized or reduced. The pipeline's user needs to run several commands in the command prompt to connect to an existing MATLAB installation. This projects aims to subvert this requirement by shipping pre-compiled MATLAB code. This will allow for the development of an easily deployable application.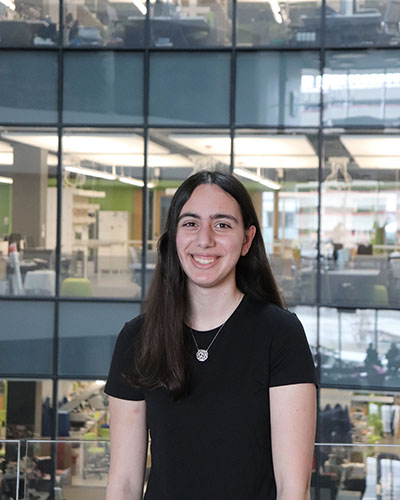 Emma Young COS'23, "Genetic Analysis of the Cell Division Pathway in Acinetobacter" 
Mentor: Edward Geisinger, COS, Biology 
Acinetobacter baumannii is a bacterium notorious as an increasingly prevalent source of extensive infection amongst intensive care unit (ICU) acquired infections. This multidrug resistant pathogen typically infects critically ill and immunocompromised patients, and can result in extended hospital stays, and transfers to the ICU. It lacks important genes for essential processes including DNA replication and cell division. The aim of this project was to isolate suppressor mutations that allow for cell growth in a strain lacking a critical protein region. Studying these essential processes in A. baumannii can help create a greater understanding of how to counter these bacterial infections. 
SUMMIT AWARDS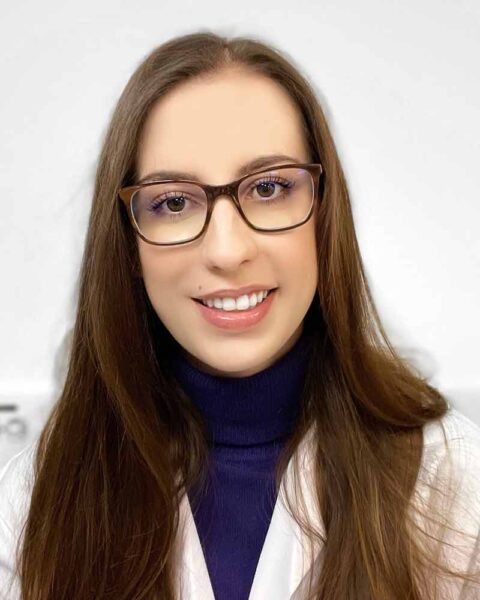 Nicole Bens COS'22, "Brain-To-Gut Clearance: Do We Swallow the Waste from Our Brain?" 
Mentor: Craig Ferris, COS, Psychology 
I will undertake a project using large nanoparticle tracers (20 nm in diameter) injected into the lateral cerebroventricle of awake rats to demonstrate that these leave the brain through the nasal cavity and end up in the gut. This study quantifies a new and novel pathway of brain clearance and opens up a whole new field of neuroscience with respect to brain homeostasis and clearance of unwanted metabolic waste and proteins.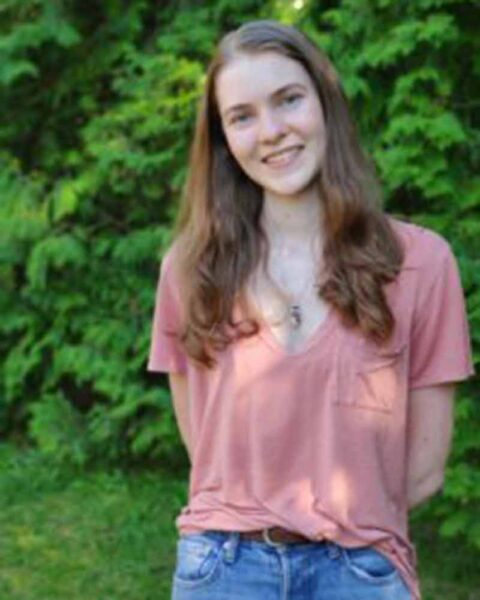 Sofia Caruso COS'23, Anna Petti COS'23, and Manav Mehta COS'23 "When Legal Tradition Opposes Syntactic Facts: Ambiguous Language in the Law" 
Mentor: Janet Randall, CSSH, English 
If your friend tells you that she wants to visit mountains, forests, and beaches in California, do you interpret that to mean that only the beaches are in California, or that the mountains, the forests, and the beaches are all in California? This project will explore the legal implications of ambiguous sentences such as this one by running a series of linguistic experiments using online surveys. We plan to publish the results in a student journal, as well as an invited chapter in an edited volume of law articles.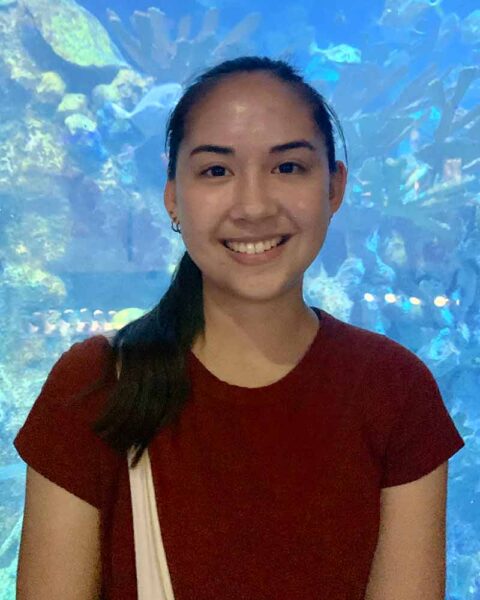 Annika Eske COS'23, "Establishment of a Behavioral/Pharmaceutical Assay in Apteronotus leptorhynchus" 
Mentor: Günther Zupanc, COS, Biology 
This project will establish an assay in the weakly electric fish, Apteronotus leptorhynchus. The assay will include a behavioral component, recording the electric organ discharge frequency, combined with a pharmacological component in which different gliotoxins are tested to determine which most effectively disables astrocytes in the pacemaker nucleus of Apteronotus leptorhynchus . These astrocytes regulate Apteronotus leptorhynchus electric organ discharge by buffering extracellular potassium levels. Studying this regulation could ultimately aid in the development of therapies for neurological diseases like epilepsy. Results will be presented at the RISE Expo and may be published as part of a study.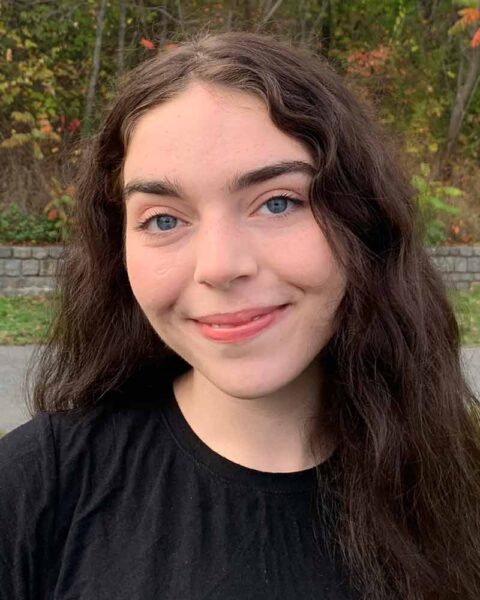 Jessica Finkler COS'22, "Investigating a Cell Division Coordinator in Acinetobacter baumannii" 
Mentor: Edward Geisinger, COS, Biology 
Antibiotic-resistant bacteria, like Acinetobacter baumannii, are a growing threat globally. One major obstacle in antimicrobial development for A. baumannii is a lack of understanding of its essential cellular processes, particularly cell division. My project will investigate a unique A. baumannii cell division protein, AdvA. Through experiments utilizing CRISPRi, a gene-silencing technique, and fluorescence microscopy, we aim to define how AdvA coordinates the building and activation of cell division protein complexes. I plan to present my results at RISE and NESS.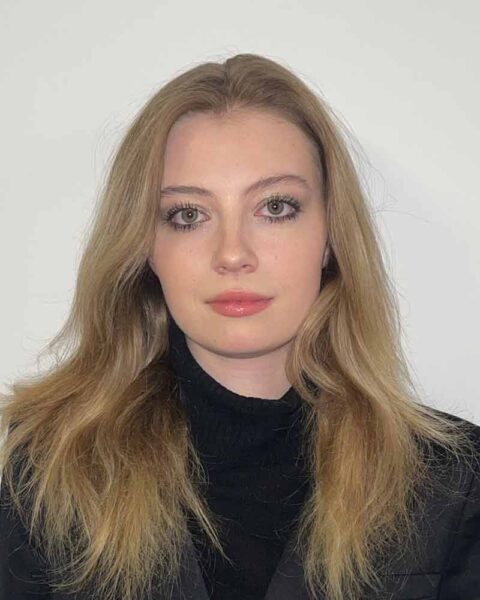 Natalie Hackman COS'23, "The Misguided Perception of Expertise in the Early Caribbean" 
Mentor: Elizabeth Dillon, CSSH, English 
The purpose of this research endeavor is to showcase an overview of the misguided perception of expertise in medicine in the early Caribbean through a digital exhibit. The exhibit will explore the origins of medical racism, its pervasiveness in multiple areas of medicine as well as the hindrance imposed by medical racism on progress in medicine. This project aims to use an interdisciplinary approach to effectively research, analyze and draw conclusions, as a holistic approach intertwining biology, history, neuroscience, and literature will allow the exhibit to serve as a multi-dimensional piece applicable to an abundance of disciplines. 
Rayna Haque Bouvé'22, "Somali Parent Perspectives on Barriers to Diagnosis in Children with Developmental Disabilities" 
Mentor: Carmel Salhi, Bouvé, Health Sciences 
Somali refugees in Massachusetts face barriers related to their race, religion, socioeconomic status, and citizenship. This study aims to conduct one-hour interviews of parents on their experiences seeking a diagnosis for their children with developmental disabilities through the lens of these barriers. Studies have shown that early interventions can significantly improve outcomes for individuals with developmental disabilities (Fernell et al.). With the knowledge that these disorders are underdiagnosed in populations of color (Edbrooke-Childs et al.), understanding the barriers that cause late diagnoses is the first step in creating interventions to better the outcomes of these children in the long-term.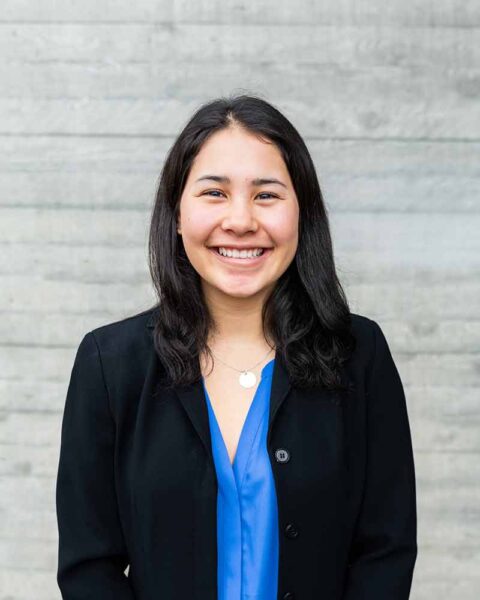 Sammi Hersh COS'22, "Global Characterization of Genes Important for Bacillus subtilis-Plant Interactions Using TN-Seq" 
Mentor: Yunrong Chai, COS, Biology 
The purpose of this project is to globally characterize genes important for Bacillus subtilis -plant interactions by using transposon insertion linked whole genome sequencing, or Tn-Seq. Tn-seq allows a lot of genes to be tested at once in a short amount of time, so that the ones involved in the colonization of the plant root can be precisely determined. In this project, the transposon insertion library of B. subtilis containing random transposon insertions in the genome will be created and co-cultured with a cucumber plant for colonization. I plan to present this project at Northeastern's RISE.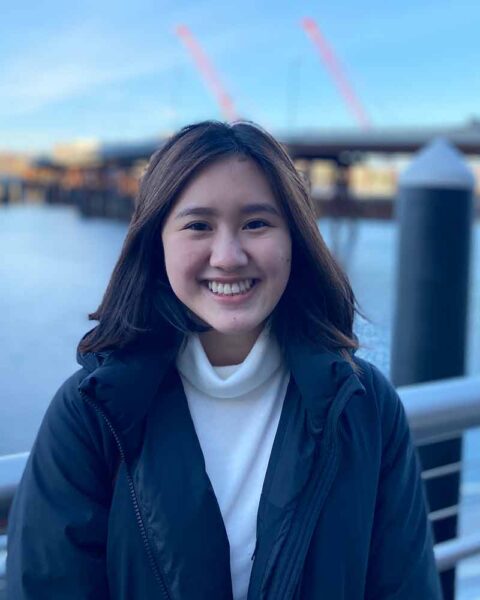 Neary Hok COS'22, "Hit-To-Lead Optimization and Development of Structure-Activity Relationships around Lead NEU-6432 to Target Parasitic Trypanosomatids" 
Mentor: Lori Ferrins, COS, Chemistry & Chemical Biology 
Human African trypanosomiasis (HAT) is a neglected tropical disease caused by the parasite Trypanosoma brucei that has incidence of 10,000 new cases annually. Current therapies against HAT exhibit limitations in its toxicity, complex treatment regimens, and lack of orally available drugs. Addressing these limitations, a lead compound was derivitazied from the CDK inhibitor AZD5438 that presented a reduction of cytotoxicity exhibited in the original compound. My project involves the development of structure-activity relationships (SAR) via organic synthesis of analogues and the investigation of activity against T. brucei; toxicity; and absorption, distribution, metabolism, and excretion (ADME) properties of the respective compounds. 
Jonathan Keeley COE'22, "Mechanically Induced Osteogenesis of Human Mesenchymal Stem Cells in Silk Fibroin Cryogel Scaffolds" 
Mentor: Sidi Bencherif, COE, Chemical Engineering 
Injectable silk-based cryogels are being investigated as a potential scaffold for stem cells for therapeutic bone regeneration. This project aims to characterize the effects of mechanical compression on the development of cells cultured inside these cryogels from stem cells into bone-like cells to gain insight into how mechanical forces in the body might affect the functionality of this treatment. The results from this project will be presented at RISE and a publication in an academic journal will be pursued. 
Anders Lindberg COS'22, "Using Auxin-Inducible Degron Systems to Test Reversibility of Protein Oxidation in C. Elegans and Its Effects on Aging" 
Mentor: Javier Apfeld, COS, Biology 
Protein oxidation is an important component of cellular function. In the organism C. elegans, a small nematode, oxidation of the Daf-2 protein alters typical function by decreasing the feeding rate of the worms while increasing lifespan. By using an Auxin-Inducible Degron System, a system where protein function can be turned on and off depending on presence of a separate protein, Daf-2 will be reversibly oxidized and reduced throughout the worms' lifespan. While the feeding rate and lifespan should change inversely and directly to protein oxidation, respectively, results will be collected and summarized in a paper upon experiment completion.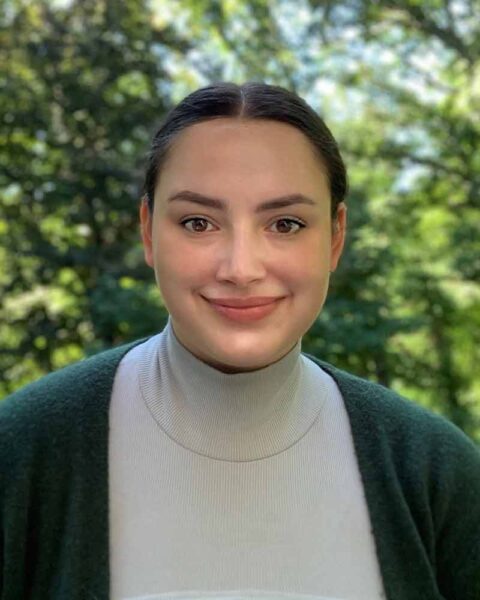 Stephanie Luiz CSSH'22, "Christianity's Role in American Democracy" 
Mentor: William Mayer, CSSH, Political Science 
My project is a long-form essay analyzing the impact of Judeo-Christian values on the American founding and answering the underlying question of what the role of Christianity and, more specifically, Christian institutions is in the modern United States. My paper will look at natural law theory and parts of the First Amendment through the lens of the founding fathers and the English and French Enlightenment philosophers that inspired them to ultimately argue that the role of Christian religious institutions in the United States is to maintain virtue. I hypothesize that morality is a prerequisite to democracy's success, as the founders envisioned it.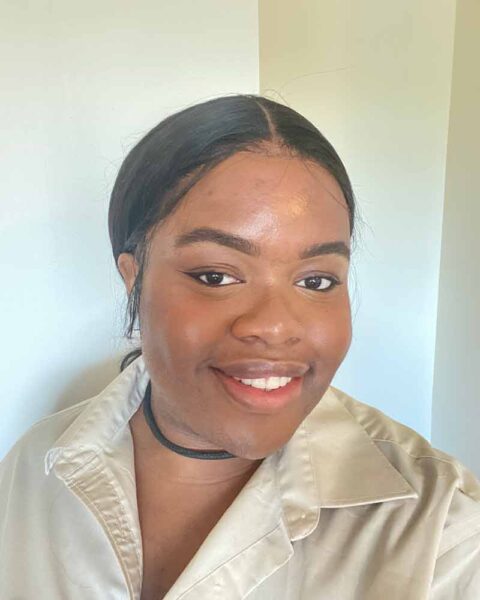 Trina Madziwa CSSH'24, "Global Black Feminism in the Digital Age" 
Mentor: Regine Jean-Charles, CSSH, African-American Studies 
This project is going to be dedicated to creating a digital space that centers around Global Black Feminism. Through the creation of a website those that are interested in learning about Black feminism around the world through literature, art, media, and other forms of creative expression, can connect and will be able to access these resources. Additionally, there is going to be a restorative element that focuses on self care and healing practices through a Black feminist lens. This space is important because it amplifies Black feminism in the digital humanities and offers an opportunity for community building.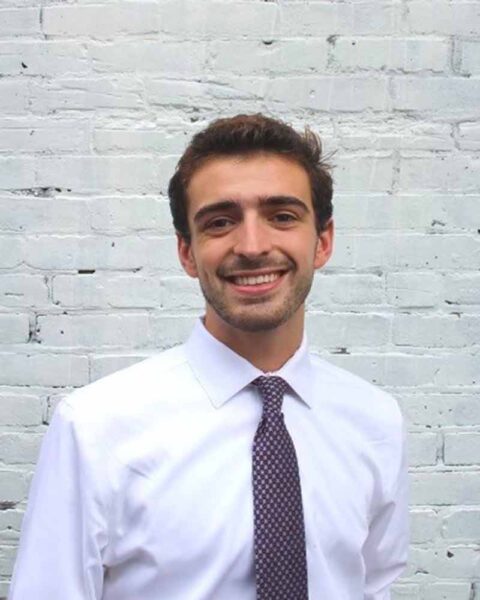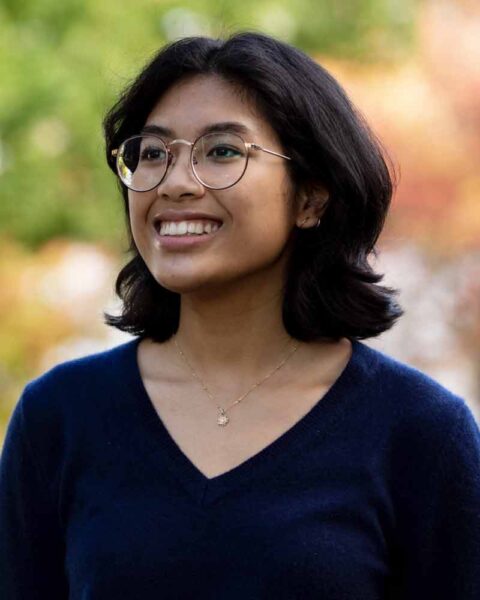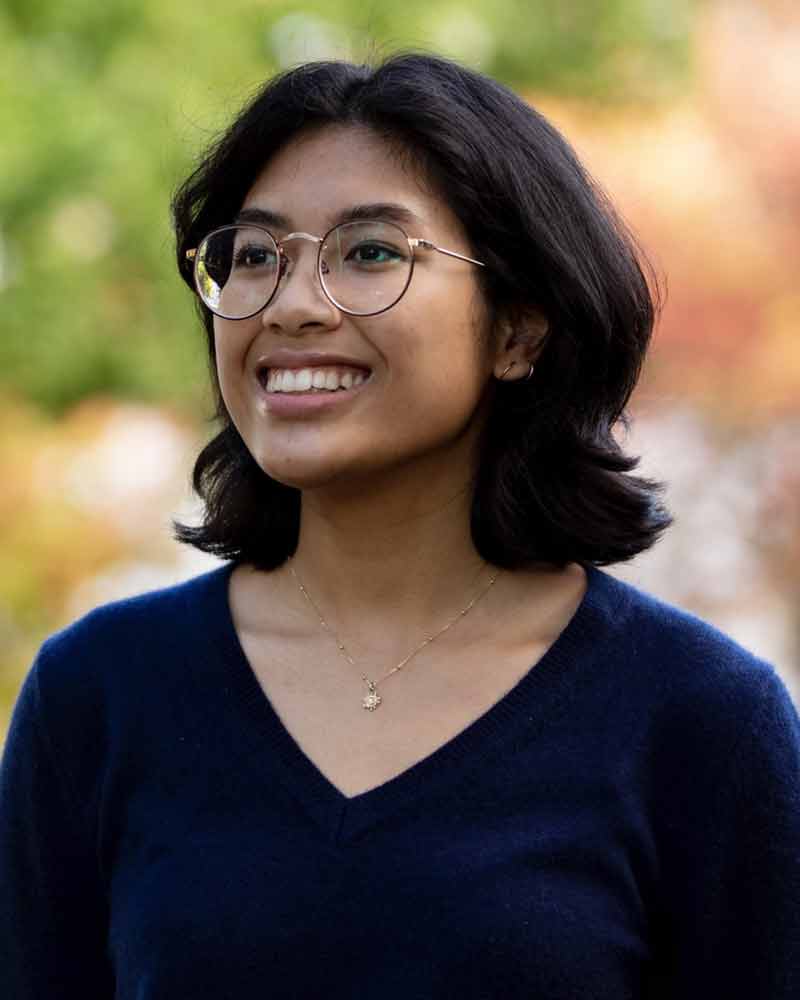 Raymond Milavsky COE'25 and Gillian Audia COE'23, "Cleaner Water? Solar Powered? A Novel Fe-Taml Resin Catalyst Water Remediation System Capable of Oxidizing Estrogen Pollutants" 
Mentor: Vasiliki Lykourinou, COS, Chemistry & Chemical Biology 
The Research Alliance in Science and Engineering (RAISE) is developing a water remediation system to treat estrogenic contamination from agricultural runoff, which has raised concerns for aquatic, environmental, and human health. We have identified Fe-TAML, a green catalyst, for its catalytic activity when paired with hydrogen peroxide to degrade estrogenic contaminants into inert compounds safe for the environment. Our spring research will focus on our system s electrochemical cell to optimize the production of hydrogen peroxide and defining our system s oxidative effectiveness by testing more samples of hydrogen peroxide in solution with our catalyst and pollutant.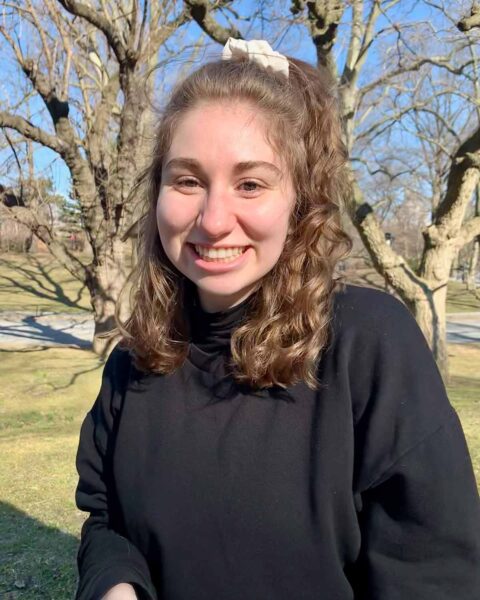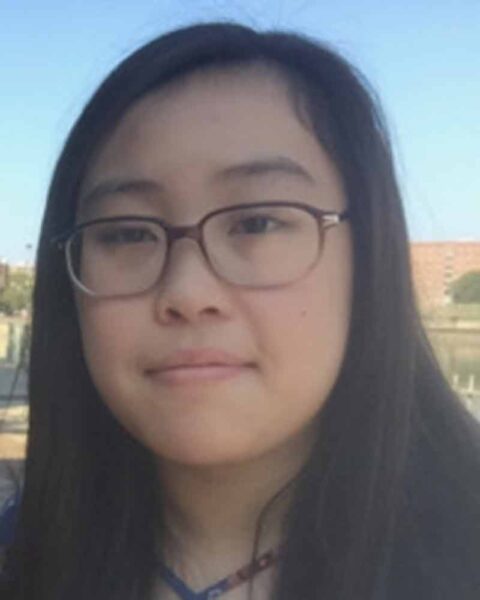 MaggieNavracruzKhoury'22, Alexandra Koepel Mizrachi CAMD'22, Mckenna Poulos Khoury'22, and Samantha Liu Khoury'22, "Color Restoration" 
Mentor: Mark Sivak, CAMD, Art and Design 
We are creating an interactive light installation that gives students an immersive space for meditation and mindfulness on campus by using animated colors to display visual representations of emotions, with the aim of giving students a place of restoration and release. We hope that this will have a positive impact on the overall mental health of the Northeastern community during a time when there is a clear need for it. We plan to have an exit survey for those who have interacted with the exhibit to determine whether our installation has had a positive impact on their Northeastern experience. 
Yanni Pappas COS'22, "Atmospheric Deposition in Urban Environments" 
Mentor: Pamela Templer, COS, Biology 
Atmospheric deposition is the process in which particles and gasses are deposited from the atmosphere onto Earth's surface. The different elements and compounds that are deposited can have a variety of impacts on both ecosystem and human health. Utilizing data from the National Atmospheric Deposition Program, this project explores the types and levels of atmospheric deposition in urban environments in the U.S., how those levels have changed over time, and to what degree they differ from surrounding rural areas. The completed research article will discuss what is being deposited and potentially impacting ecosystems and humans in urban environments.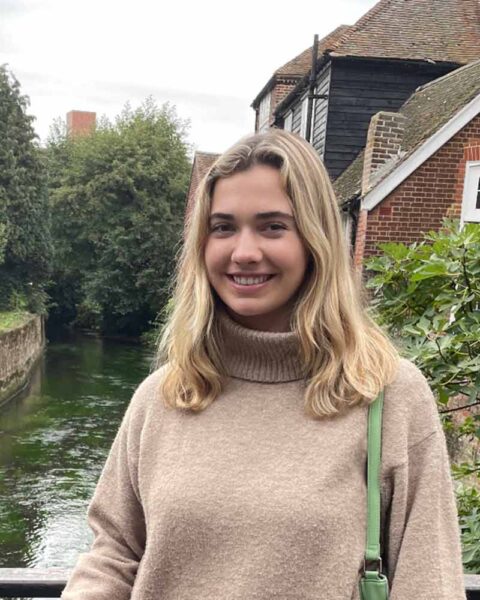 Adeline Schoen COS'22, "The ß Clamp's Role in DNA Replication" 
Mentor: Penny Beuning, COS, Chemistry & Chemical Biology 
The goal of this project is to investigate how protein structural changes that affect the stability of the ß sliding clamp will change its biochemical activity during DNA replication. The ß sliding clamp binds to numerous proteins involved in replication and DNA repair processes, indicating the central role that the ß clamp plays in replication. The ß clamp is an essential processivity factor that greatly increases the efficiency of DNA replication in all organisms. DNA replication in bacteria and in humans is different enough to make the bacterial clamp a potential antibacterial drug target without harming replication in humans.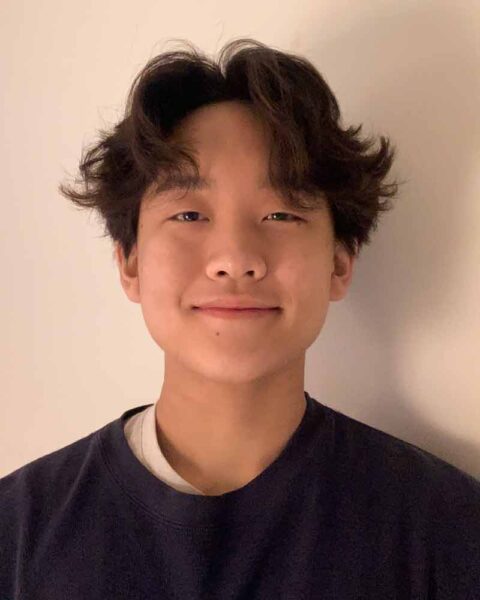 Brian Shim COS'23, "Cxcl11-cxcr4 Axis May Regulate Gamma-Delta T-Cell Activity in Microsatellite-Stable Colorectal Cancer" 
Mentor: Anne Van De Ven, COS, Physics 
Cancers presenting with microsatellite-stability (MSS) and mismatch-repair proficiency are particularly elusive to the immune system and existing immunotherapies. The unique, poorly-understood gamma-delta T-cell, however, may be the key to unlocking a robust adoptive T-cell immunotherapy for MSS cancers. Informed by a first-of-kind genome-scale CRISPR screen in MSS colorectal cancer, my project will investigate the novel ligand-receptor axis, CXCL11-CXCR4, which may be an important regulator of anti-tumor cytoxic activity in gamma-delta T-cells. My in vitro experiments co-culturing CRISPR-perturbed colorectal cancer cell lines with patient-derived T-cells will yield insight into the heretofore unknown gamma-delta T-cell activation mechanism to inform future clinical study. 
Mila Wawer COE'22, "Characterization of Blended Cathodes for Lithium-Ion Batteries" 
Mentor: Joshua Gallaway, COE, Chemical Engineering 
As the need for renewable energy is rapidly increasing, batteries can be optimized through material developments to increase the power output and rate capability. This project will focus on optimizing and characterizing the formulation of a lithium-ion battery cathode using a blend of two prominent active materials, lithium nickel manganese oxide (NMC) and lithium iron phosphate (LFP). NMC is favored because of its high voltage range but is less safe than other materials. LFP is safer and has a better rate capability but has lower voltage ranges. A blend should theoretically combine the best features of each active material.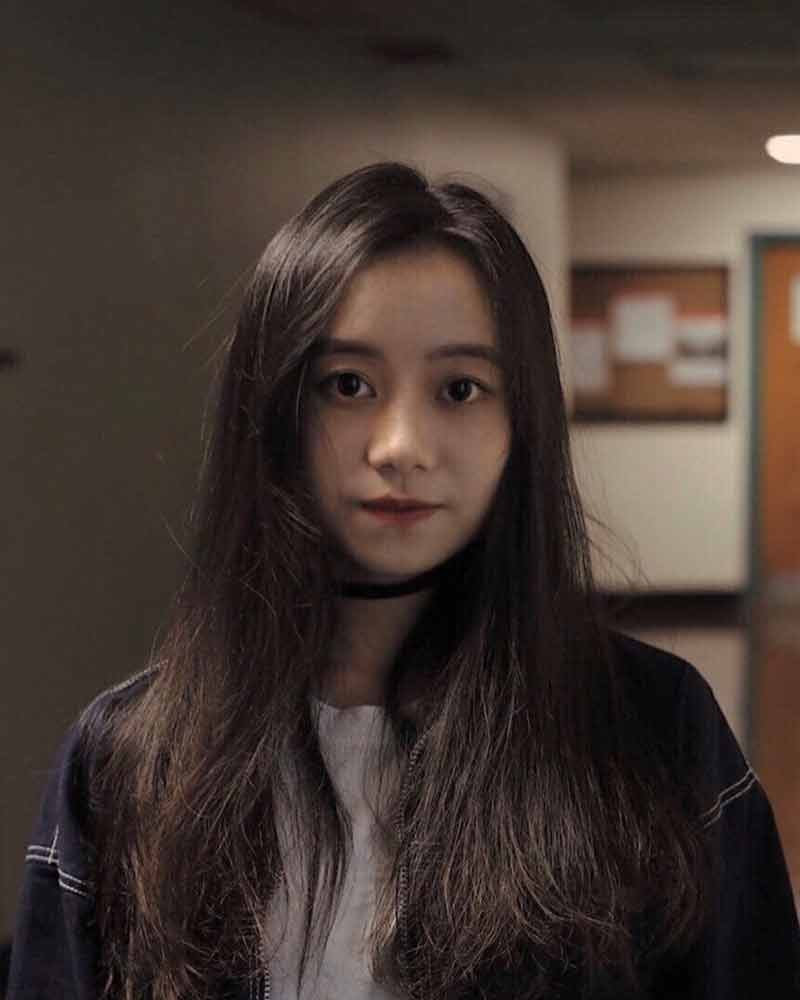 Chloe Wen COE'22, "Evaluating the Effect of Matrix Stiffness on Glycocalyx Expression Using a Fluidic Device" 
Mentor: Sidi Bencherif, COE, Chemical Engineering 
This project seeks to utilize biomaterial with non-swelling, non-toxic, and tunable properties to mimic different vascular stiffness levels and incorporate it in a fluidic device to evaluate the effect of matrix stiffness on glycocalyx (GCX) expression under flow condition. Results from this study will help to better understand the mechanism of glycocalyx mechanotransduction and the synergistic effect of multiple mechanical signals. GCX expression will be assessed at both gene and protein levels in terms of its glycosaminoglycan chains. Success of proposed project will facilitate future study with more complex conditions.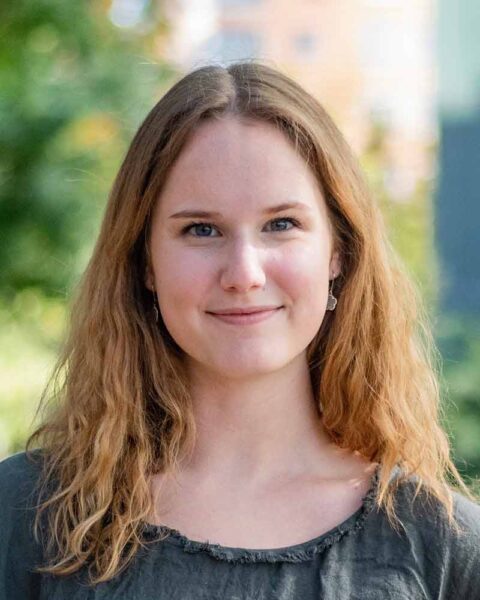 DevonWhitney CAMD'23 and Nancy Elise Pilponis CAMD'22, "Strawberry Princess: On Pageantry and Identity" 
Mentor: Jesse Hinson, CAMD, Theatre 
An exploration of how to cultivate community and connection through experimental audience engagement in theatre, Strawberry Princess is written in the tradition of queer solo performance. Taking place behind the scenes of a regional beauty pageant, the play invites the audience to consider the construction of cultural norms and standards, as applies not only to beauty and sexuality, but to self-knowledge and identity. Through a residency with Chelsea Theatre Works, Devon and Elise will mount this production for the public in April of 2022.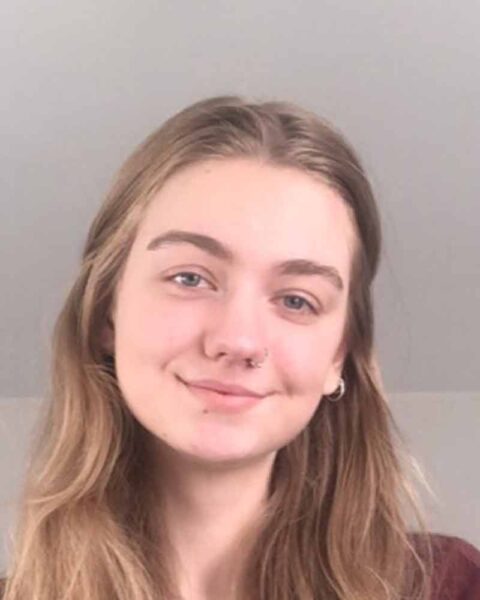 Linnea Wilson Bouvé'22, "Disparities in Water Service Access in Greater Boston" 
Mentor: Kelsey Pieper, COE, Civil & Environmental Engineering
There are known water quality differences between private wells and municipal services and documented unequal extension of urban water services into peri-urban areas. The literature acknowledges racial disparities in extension, but is limited to the South. This project seeks to estimate private well locations in Greater Boston and compare national well location models to determine peri-urban water supply uncertainty. Overlaid census data will characterize the demographics of uncertain areas for racial disparities. This will enhance understanding of how Boston municipal water access is extended. The results will be shared at RISE and could be developed into a peer-reviewed publication. 
Anne Yauch COS'23, "Investigating the Mechanistic-Basis for Hypoxia-Induced Pulmonary Artery Hypertension" 
Mentor: Leigh Plant, Bouvé, Pharmaceutical Science 
Pulmonary Artery Hypertension (PAH) is a chronic, devastating disease that results from limited blood flow through the lungs. While much of its cellular origin remains unknown, it has been established that low oxygen levels are a risk factor. To understand this relationship, I intend to use electrophysiology and calcium imaging studies to investigate the mechanisms that hypoxia uses to cause hypertension in the pulmonary artery. It is my hope that this work will aid in the treatment of individuals with PAH. I plan to share my findings by publishing them in a national journal and by presenting at RISE 2023. 
Luna Zhao Khoury'24 and Francesca Jurczak Khoury'25, "Artificial Intelligence, Music Creation, and China" 
Mentor: Anthony De Ritis, CAMD, Music 
This project investigates current research at the intersection of music, artificial intelligence and China, with a focus on music creation — i.e., the ability of computer software to compose music in various styles, from simple melodies based on computer algorithms, computer programs trained to write new compositions in the style of Mozart or Bach, or completely original pop music compositions for holographic performers or music to accompany TikTok videos. Our research team will craft a research paper for publication in a special issue of the SAGE Journal of Global Media and China titled "Artificial Intelligence: Music and Application."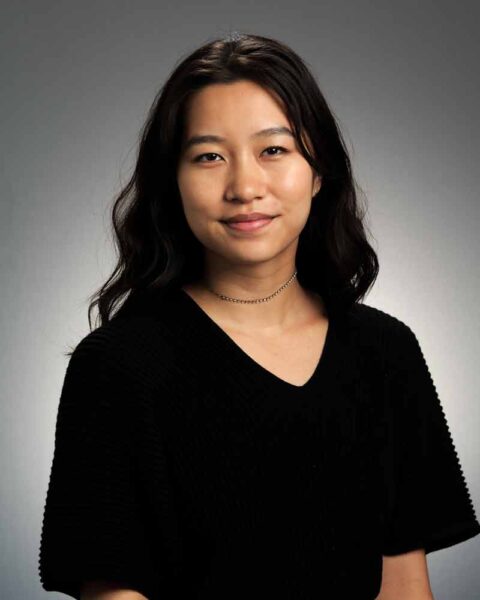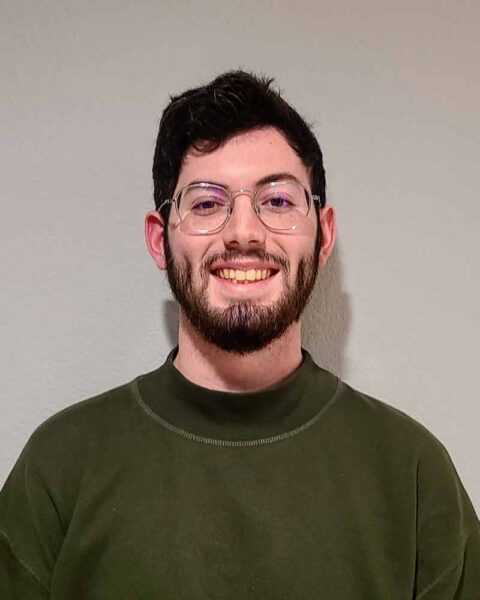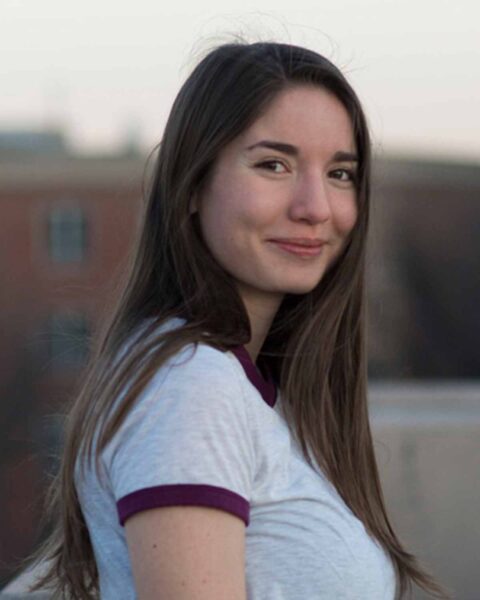 Jocelyn Zhu, COE'22, Omri Leshem, Khoury'24, and Myraeka d'Leeuwen, "Mathematical Modeling of Decision-Making under Transformative Experiences"   
Mentor: Rory Smead, CSSH, Philosophy and Religion 
Some decisions result in experiences in which a person's preferences are completely transformed. This project seeks to assess the rationality of decision-making in circumstances of "Transformative Experiences" by mathematically modeling changing preferences. This project contributes to important philosophical theories of decision-making, rational choice, and autonomy. Ultimately, this project seeks to use both philosophy and math to create a deeper understanding of human behavior when undergoing change. By sharing an interactive version of the model and synthesizing its research through a website, the project will share the outcomes of its mathematical and philosophical understandings with a larger interdisciplinary community.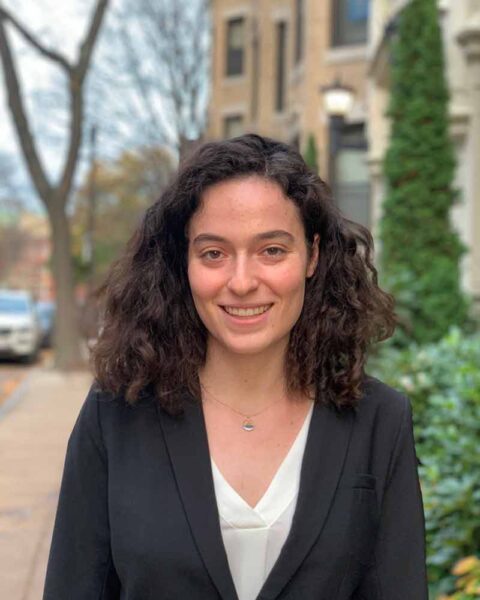 Lily Zukin CSSH'22, "Narrating Religiosity in Juvenile and Young Adult Parole Board Hearings" 
Mentor: Simon Singer, CSSH, Criminology & Criminal Justice 
The purpose of this project is to identify expressions of religiosity (a strong religious connection or belief) in juvenile and young adult parole board hearings. This research will expand our understanding of how expressions of spirituality are viewed by criminal justice officials. Through transcribing and coding 100 parole board videos, research will draw on discourse analytical techniques to identify mentions of religious representation and depths of candidate's expression of spirituality or religiosity as perceived by parole board members. In addition to presenting at RISE, project results may be developed into a co-authored research paper for submission to an academic journal.