Student Profile
Benjamin Moran
Marine Biology, College of Science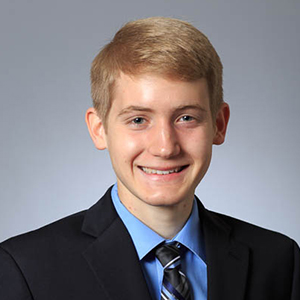 Hall of Fame
About
A native of Minerva, OH, Benjamin Moran has been fascinated by ocean life. His passion started through reading and visiting aquariums, and blossomed in classes on oceanography and aquatic biology. When he got to Northeastern, he wasted no time before getting involved in research lab projects and public policy with the Marine Science Center. Moran delved further into his studies of marine biology by participating in Northeastern's prestigious Three Seas Program, allowing him to study on San Juan Island, Washington, at the Smithsonian Tropical Research Institute in Bocas del Toro in the Caribbean Sea, and in the tropical ecosystem of Panama.
In his second year, Moran was awarded the Ernest F. Hollings Scholarship by the National Oceanic and Atmospheric Administration. Using this two-year stipend, he hoped to fuse molecular biology, ecology, and fisheries science.
Benjamin's Timeline
Pre NU
Ohio Native
Ben came to Northeastern from the small community of Minerva, Ohio, where he grew up on a family farm far from the ocean but close to nature.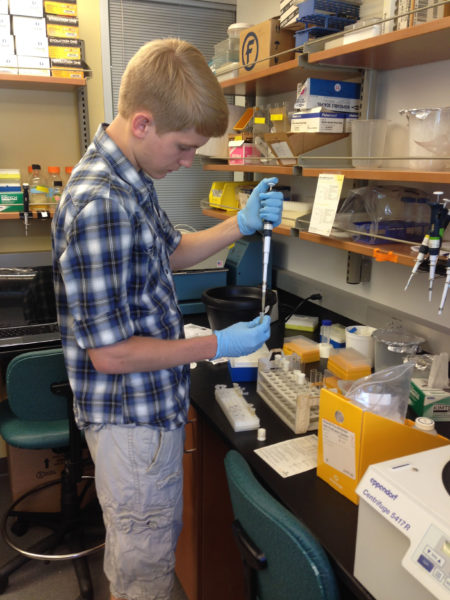 Year 1
"An Intellectual Tour de Force"
Described by Marine and Environmental Sciences Department Chair Geoff Trussell as "an intellectual tour de force" and "an amazing talent," Ben began working in a lab as soon as he set foot on campus. He joined a team assembling a de novo central nervous system transcriptome of the brown ghost knifefish and is listed as an author of a resulting scientific paper.
Year 2
Working with Dr. Puebla in the Three Seas Program
Ben participated in Dr. Oscar Puebla 's Three Seas Program, a M.Sc. curriculum composed of intensive molecular, oceanographic, and ecological field courses in Nahant, MA, Bocas del Toro, Panamá, and Friday Harbor, WA.
Year 3
Earning a Series of Awards
In recognition of his outstanding scientific achievements, Ben earned the National Oceanographic and Atmospheric Administration's Hollings Scholarship, the National Geographic Young Explorer Award, the DAAD Undergraduate Scholarship, and the Goldwater Scholarship.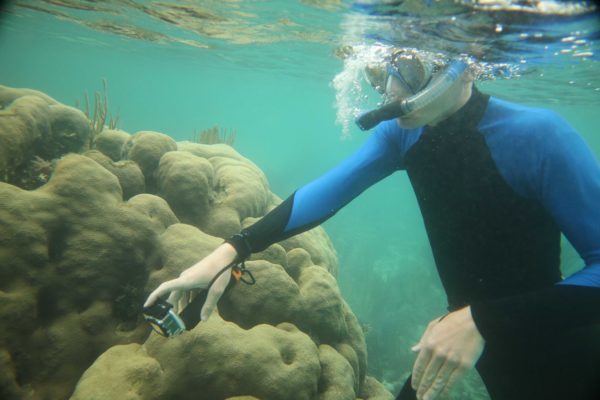 Year 4
Co-op Research on Hamlets
Having become acquainted with Dr. Oscar Puebla as a part of Northeastern's Three Seas Program, Ben began studying the hamlets, a group of Caribbean reef fish. Ben's fieldwork revealed, quite unexpectedly, that populations of the Maya hamlet are in severe decline.
Year 5
Valedictorian of the College of Science
Ben graduated as the COS valedictorian in 2018. He is described by Marine and Environmental Sciences and Civil and Environmental Engineering Professor Mark Patterson as "a great writer and spoken communicator" as well as a devoted educator who understands community solidarity and collective action to be tools as important as scientific acumen for preserving our oceans.
Post NU
Becomes the First Northeastern Alumnus to Earn Knight-Hennessy Award
Ben, who will pursue a PhD in biology at Stanford, is one of only 69 people worldwide selected for this highly prestigious honor. Knight-Hennessy Scholars are selected on the basis of their capacity to drive change while addressing major global challenges.