Meet the 2018 Prestigious Scholarship Nominees
The Rhodes, Marshall, Mitchell, Schwarzman, and Knight-Hennessy Scholarships—which fund study in the United Kingdom, Ireland, China, and at Stanford University—are among the most prestigious postgraduate awards in the world. This year Northeastern University had the pleasure of nominating a slate of exemplary applicants for these scholarships. These students embody the best aspects of a Northeastern education: academic excellence, consequential research and creative endeavor, dedicated service to others, and an aspiration to apply their prodigious talents and skills to improving our world. Read on to meet these exceptional young people.
Minhal Ahmed COE'19
Major: Bioengineering
Hometown: Farmingdale, NY
Award Nominations: Rhodes Scholarship, Marshall Scholarship, Mitchell Scholarship
Minhal Ahmed chose to study bioengineering because of the field's potential to transform medical care through novel technologies. Ahmed has complemented his studies with research experience in Northeastern's Advanced Biomaterials for NeuroEngineering Laboratory (ABNEL), as well as research co-ops in a neurobiology lab at Duke University School of Medicine, at Editas Therapuetics, and at Massachusetts General Hospital. His primary research interest is in the enteric nervous system. Ahmed, a 2018 Goldwater Scholar, plans to pursue an M.D./Ph.D. in Bioengineering and build a research career as a physician-scientist. Ahmed is a member of the University Scholars and Honors Programs.
Victoria Barranco
CAMD'19
Major:
Media Arts: Animation; minors in Art and Game Art
Hometown:
Fort Lauderdale, FL
Award Nominations:
Marshall Scholarship
Victoria Barranco believes in the power of stories to build inclusivity and awareness in an increasingly divided and fraught world. As a visiting artist at John Hancock Financial, she used art to boost employee engagement; at Bare Tree Media, she designed branded digital messaging stickers for culturally inclusive, mass market films such as
Black Panther
. Barranco, a University Scholar and Honors student, has earned two Summer Scholars Independent Research Fellowships to develop characters, script, and storyboards for an animated short film about the Florida Everglades, intended both to entertain and to raise awareness about the plight of this natural environment. Barranco hopes to continue her study of animation in pursuit of one day becoming art director of a creative studio.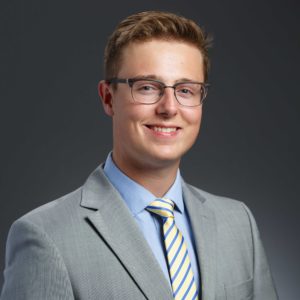 Matthew Bonanni COE'19
Major: Mechanical Engineering; minor in Physics
Hometown: Loudonville, NY
Award Nominations: Knight-Hennessy Scholarship
Honors student Matthew Bonanni witnessed his first space launch at 10 years old, when he saw the space shuttle Discovery take flight. Ten years later, he watch SpaceX's Falcon 9, a rocket he had helped design, take off from the same pad. Bonanni is convinced that a combination of artificial intelligence and interplanetary travel will revolutionize human existence, and he wants to be at the forefront of shaping this new world. He has developed and designed rockets for Project Karman, the student-led effort to make Northeastern the first university to launch a rocket into space, and he is currently a member of the Northeastern team working on Valkyrie, a humanoid robot designed by NASA for missions to Mars. He intends to focus on computational modeling in graduate school.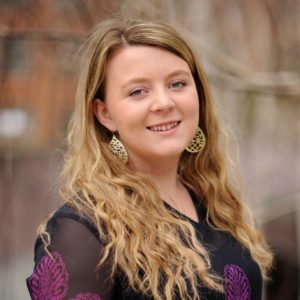 Erin Bourque
CSSH'19
Major:
Political Science and International Affairs, minors in Russian and History
Hometown:
Dover, NH
Award Nominations:
Marshall Scholarship
By the time she graduates from Northeastern, University Scholar and Honors student Erin Bourque will have spent a total of 20 months abroad: as a Critical Language Scholar in Russia, as a Boren Scholar in Kazakhstan, as a US Embassy intern in Lithuania, and as a learner and independent researcher in numerous other contexts. Bourque is an expert on Russia and the post-Soviet space, having first traveled there as the recipient of a State Department language-learning award in high school. Bourque, who has also earned the university's Distinguished Service Award as part of a co-op at Northeastern's Global Resilience Institute, has a particular interest in building individual, community, and societal resilience, and aspires to join the Foreign Service.
Claire Celestin COS'19
Major: Behavioral Neuroscience
Hometown: Warner, NH
Award Nominations: Marshall Scholarship, Rhodes Scholarship
Through research, leadership, and service, Claire Celestin has dedicated herself to the goal of improving health and social conditions for women and children. Celestin, a member of the Honors Program, earned the Paul and Grace Ward Martinez Scholarship to fund her research with Professor Judith Hall and Jin Goh at Northeastern's Social Psychology Lab, where she helped extend work on the cognitive consequences of implicit racial bias to the realm of sexual orientation. She has volunteered extensively at Peace Through Play, teaching conflict resolution to children, and was elected president of her sorority. A global co-op working with a midwife in rural Peru to provide safe, compassionate, culturally sensitive care to mothers and infants cemented Celestin's desire to be a physician.
Brett Daley COE'18
Major: Electrical/Computer Engineering, Mathematics minor
Hometown: Mendham, NJ
Award Nominations: Knight-Hennessy Scholarship
Brett Daley earned the Schwarzman Scholarship in 2017 and is currently studying in China, which he calls "the Silicon Valley of the world." Daley, a member of the Honors Program, began his research career in Northeastern's Computer Architecture Research Group, working on the problem of image segmentation, and also applied his talents in a variety of industry contexts, working at a veritable "who's who" of cutting-edge technology companies: Flextronics, Advanced Micro Devices, Tesla (where he helped bring what was then the world's largest energy storage substation online), and SpaceX. At the same time, he taught himself the foundational principles of artificial intelligence research and returned to campus to work on deep reinforcement learning algorithms. He aspires to earn a Ph.D. with a focus on artificial intelligence and machine learning.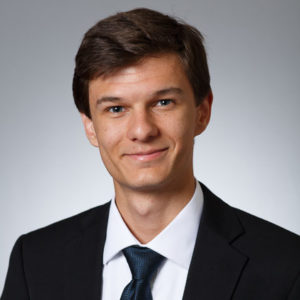 Isaac Kresse COS'19
Major: Chemistry and Computer Engineering
Hometown: Louisville, KY
Award Nominations: Rhodes Scholarship, Marshall Scholarship
A University Scholar and Honors student, Isaac Kresse is pursuing dual degrees in chemistry and computer engineering in order to harness the power of algorithmic processing to discern otherwise invisible patterns in the vast amounts of data that biochemical experiments often generate. Kresse's interest in chemistry, first sparked at Gatton Academy, a math-and-science-focused school in his home state of Kentucky, has led him to conduct research not only at the lab of Northeastern Professor John Engen, but also at SINTEF, an independent research organization in Trondheim, Norway, at the National University of Singapore, and at Harvard Medical School, where he developed microfluidics to enable single-cell genomic analysis of brain cells. Kresse, a 2018 Goldwater Scholar, plans to earn a Ph.D. in biochemistry and aspires to lead a research group studying protein chemistry.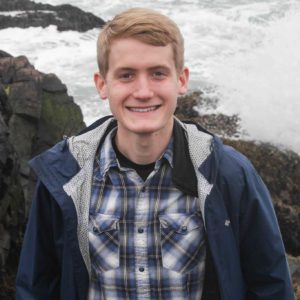 Benjamin Moran
COS'18
Major:
Marine Biology
Hometown:
Minerva, OH
Award Nominations:
Knight-Hennessy Scholarship
The recipient of the
Goldwater Scholarship
, the
NOAA Hollings Scholarship
, the National Geographic Young Explorers Grant, and the DAAD Undergraduate Scholarship, Benjamin Moran is one of Northeastern's most highly decorated alumni. Moran, a University Scholar and Honors student, came to Northeastern with a passion for marine biology, even though he grew up far from the ocean in Ohio. His extensive record of research includes work to assemble a de novo central nervous system transcriptome of the brown ghost knifefish, a project on the expression of the bloodthirsty gene in zebrafish, a fisheries management study, and work in statistical genetics. He plans to obtain a Ph.D. in biological oceanography.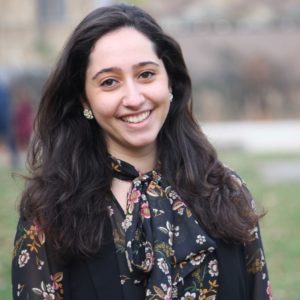 Danielle Murad Waiss CSSH'19
Major: Political Science and International Affairs
Hometown: Montreal, Quebec
Award Nominations: Rhodes Scholarship (Canada), Schwarzman Scholarship
Danielle Murad Waiss's family history spans multiple countries, which generated her innate interest in global affairs. She has worked in several government agencies and international institutions, including the Medicaid Fraud Division of the Massachusetts Attorney General's Office, the International Institute for Counter-Terrorism in Israel, the NATO Defense College in Rome, the British Parliament, and the United Nations. These experiences have strengthened her belief that "individuals can have an impact on their country and influence the geopolitical landscape." Murad's current research focuses on building social resilience as a strategy to counter terrorism. As the 2018 Gideon Klein Scholar, Murad choreographed a seven-piece dance performance inspired by poems commemorating the Holocaust. A member of the University Scholars and Honors Programs, she plans to pursue a career in international security and foreign service.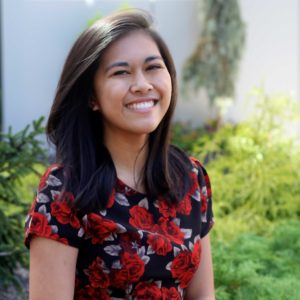 Gabrielle Rabadam
COE'19
Major:
Chemical Engineering
Hometown:
Sacramento, CA
Award Nominations:
Marshall Scholarship
Gabrielle Rabadam first encountered scientific research at age 16, when she worked in a biomechanics lab at the University of Arizona. As a University Scholar and Honors student at Northeastern, she continued her research career in the lab of Professor Thomas Webster and at Moderna Therapeutics, a biotechnology company focused on drug discovery and drug development based on messenger RNA (mRNA). Rabadam is also a devoted mentor to and advocate for young women in science, having spent four years volunteering with the Science Club for Girls and another two at Gique, an organization that intertwines STEM enrichment with the arts. Rabadam's main research interest is in therapeutic and pharmaceutical applications of biologically inspired design.
Jackson Reimer CSSH'19
Major: Philosophy, Politics, and Economics
Hometown: Los Angeles, CA
Award Nominations: Marshall Scholarship
Jackson Reimer studies Politics, Philosophy, and Economics because of his interest in both understanding the moral and ethical foundations of our political and economic system and developing the analytical tools to devise successful policy interventions. These twinned interests led him to work at Kinzer Capital, where he co-authored a proposal for 2,500 affordable housing units in downtown Seattle, at MIT's Jameel Poverty Action Lab (J-PAL), and at the University of Chicago's Urban Labs. Reimer also conducted a research project that combined computational linguistics and economics to analyze online forum postings by those with opioid-use disorders, with a goal of listening to viewpoints missed by traditional survey techniques. Reimer, a finalist for the 2018 Truman Scholarship, hopes to earn a PhD in economics and continue using rigorous research tools to drive policy solutions.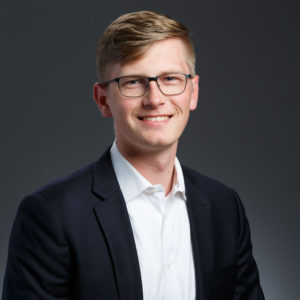 Erik Ryde
COE'19
Major:
Mechanical Engineering
Hometown:
Atherton, CA
Award Nominations:
Schwarzman Scholarship
Erik Ryde's Northeastern career encompasses numerous research positions, service commitments, and leadership experiences. Ryde's commitment to using his engineering skills for the greater good led him to volunteer with Northeastern's chapter of Enabling Engineering, which designs innovative solutions for persons with disabilities. Later, he joined Lyndra, a biotech startup, where he helped develop a revolutionary ultra-long-acting pill to more effectively combat disease. He has served as president of Kappa Sigma and founded the Fenway Academic Mentoring program. Ryde has also worked at Amazon Robotics. As a Schwarzman Scholar, Ryde plans to better understand the healthcare challenges facing China.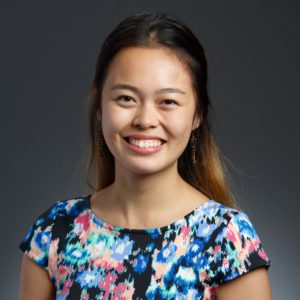 Hannah Tam COS'19
Major: Biochemistry
Hometown: Eugene, OR
Award Nominations: Knight-Hennessy Scholarship
An accomplished musician and research scientist, Hannah Tam will receive dual degrees from Northeastern and the New England Conservatory. The complex, precisely coordinated movements involved in playing a musical instrument inspired Tam's research on neural motor control in Professor Dagmar Sternad's Action Lab. Tam has researched longevity in the roundworm C. elegans in Professor Javier Apfeld's biology lab and at the Max Planck Institute on the Biology of Ageing in Germany. At Editas Therapeutics, meanwhile, Tam used CRISPR gene-editing technology to target the symptoms of sickle cell disease. Tam, a University Honors student, earned the Goldwater Scholarship in 2017 and plans to earn a doctorate in stem cell and regenerative biology.