Student Profile
Juan Gallego
Political Science, College of Social Sciences and Humanities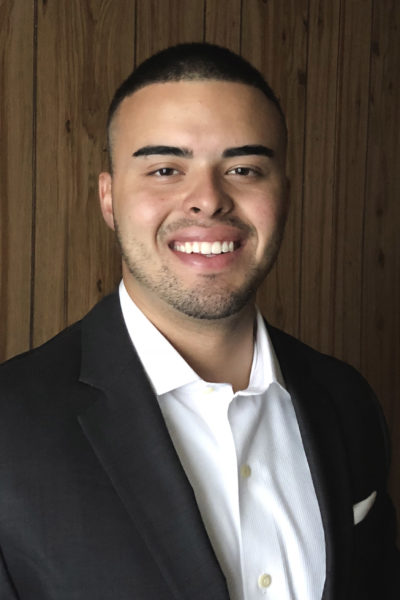 Hall of Fame
Harry S. Truman Scholarship

2019

Funding for juniors interested in pursuing graduate study in preparation for a career in government or public service.
About
Juan Gallego envisions a day when full participation and representation reinvigorate Massachusetts' democratic institutions. As it stands, the state's 800,000 Hispanic residents—its largest and fastest-growing ethnic minority group—see themselves reflected in only five state legislators and no statewide elected officials, and have the highest rates of poverty and unemployment. Juan is working to change this from the grassroots up. After several family members experienced racist behavior in his hometown of Chelsea, Juan pressed the city to establish a Human Rights Commission and became one of the commission's inaugural appointed members. His further work has included policy research on topics ranging from the implications of Uber in Salem to nuclear non-proliferation in North Korea; a co-op in constituent advocacy for U.S. Senator Edward Markey; and the management of multiple local campaigns' get-out-the-vote (GOTV) efforts tailored specifically towards non-English speakers. Juan's commitment to mentoring young people and strengthening his community is also visible in his service as a football coach at Bishop Connolly High School and Randolph High School. Having worked closely with both the mayor of Salem and Northeastern Distinguished Professor and former Massachusetts governor Michael Dukakis, Juan hopes one day to represent his community and all of the commonwealth by running for elected office. To deepen his analytic and management skills in preparation for this career, he plans to pursue joint graduate degrees in law and public policy.