Northeastern Leaders Nominated for Distinguished UK & Ireland Awards
This year, Northeastern nominated a talented and ambitious slate of candidates for the Rhodes, Marshall and Mitchell Scholarships, awards that support study in the UK and Ireland for those distinguished by their academic accomplishments, records of leadership, and drive to serve.  These students represent the highest ambitions of Northeastern and we are very proud to share their stories with you. Read below to learn more.
Katherine Hart COS'22, Behavioral Neuroscience
Mentors: James Marchand, Travis Baggett, Anthony Eid, Danielle Fine
Nominations: Marshall, Mitchell Scholarships
Home: Pennsylvania
Katie Hart's ambitions revolve around caring and creating supports for the most vulnerable among us, those living unhoused and often in the throes of addiction or mental illness. A behavioral neuroscience major, Katie discovered her purpose during her time serving as an EMT during the height of COVID and later while in the emergency room of the Brigham and Women's Hospital. Working with those who utilized the ambulance and the ER as their first line of healthcare, rather than as a measure of last resort, Katie bore witness to the ways these patients suffering from homelessness or psychiatric disorders were often stigmatized and dismissed. Relative to their housed peers "people experiencing homelessness have a 900% increased likelihood of an opioid related emergency room visit." This is a staggering number on a page and the shocking reality of what Katie witnessed on a daily basis. Since that time, Katie has dedicated herself to providing high-quality mental healthcare specifically for those experiencing homelessness. She currently serves as the clinical research coordinator for Massachusetts General Hospital's (MGH) Homelessness, Housing, and Health Lab and works onsite at the Boston Healthcare for the Homeless Program.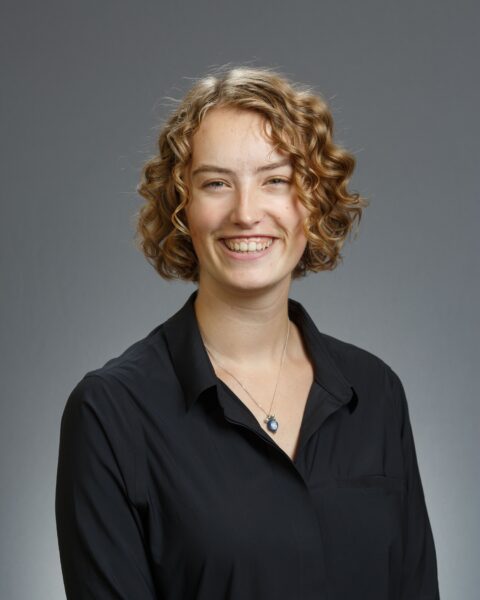 Marta Hill CAMD'24, Journalism
Mentors: Meg Heckman, Laurel Leff, John Waller, James Jeletic, Jonathan Kaufman, Darby Sween, Jody Santos
Nominations: Rhodes U.S., Marshall, Mitchell  Scholarships
Home: Minnesota
The very picture of an "intrepid reporter," Marta Hill is well-positioned to tell the needful stories of our day through informed, reasoned, and humane journalism and to help build the new media infrastructure that is essential for the functioning of our democracy. Marta joined us at Northeastern having already been recognized as the Minnesota High School Journalist of the Year and as one of six runners-up in the national High School Journalist of the Year competition. Once on campus, Marta got to work immediately, telling our campus' important stories at "The Huntington News," where she has served as a writer and editor throughout her college career. Early stories about COVID on campus led Marta to understand the importance of unraveling complicated scientific and political issues with clear prose and personal insight. Since then, Marta has continued to develop her talents, complementing her studies with professional experiences at Boston.com and NASA.  At NASA, Marta worked with the Hubble Telescope's outreach team, crafting stories for new and old media, even drafting an e-book about Hubble's discoveries. As she looks to the future, Marta is eager to make her mark within the realm of scientific communication.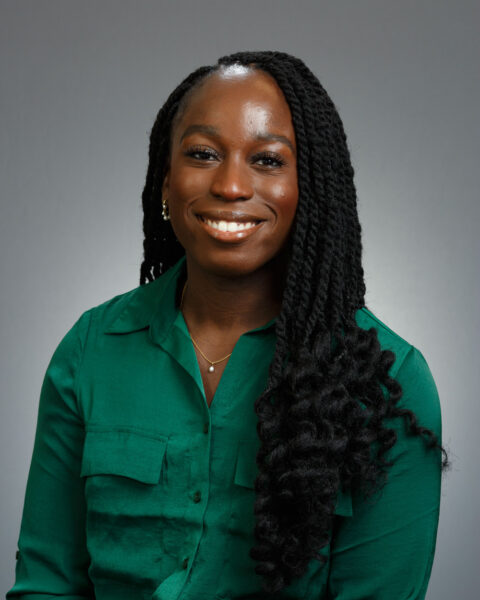 Amarachukwu Ifeji CSSH'24, Political Science
Mentors: Christopher Bosso, Nathan Broaddus, Jonathan Grabowski, Risa Kitagawa, Getty Lustila, Olivia Griset, Benjamin Levy
Nominations: Rhodes U.S., Marshall Scholarships
Home: Maine
Arriving at Northeastern in the fall of 2020 from Bangor, Maine, Amara is already doing powerful work at the nexus of the environment, anti-racism, immigration, and economics. A first-generation American born in Nigeria who came to the US when she was two years old and moved to Maine at nine years old, Amara recognized her difference — and the difference she could make — early on. Confronted with racism as a young person in Maine, the least racially diverse state in the Union, Amara set about creating a better learning environment in the Deep North not simply for herself, but also for all of her peers. Amara's first efforts took the shape of a Multicultural Student Union (MSU), a safe space where BIPOC students could share their experiences and organize for a more inclusive school environment. The group's efforts eventually spurred a recalcitrant superintendent and school board into action. Already a sophisticated intersectional leader, Amara was simultaneously growing interested in the ways that environmental hazards disproportionately impact people of color. Focusing particularly on the human-made water crisis in Flint, Michigan, Amara began conducting research using plants and fungi to remediate heavy metals, earning the 2019 Intel International Science and Engineering Fair Best of Category and First Place Awards in Plant Sciences, as well as the 2020 Regeneron Science Talent Search Top Scholars recognition. Amara also planned and ran an environmental STEM learning opportunity to help 20 of her peers with marginalized identities foster a passion for STEM learning and the environment. Since joining us at Northeastern as an Ujima Global Leader, Amara's efforts to make the world a better place have continued apace, even as she has worked full-time at the Maine Environmental Education Association. In her political science studies, Amara has earned impressive marks, bringing what she has learned in the political trenches to bear in the classroom and deploying what she has learned in the school in the real world, moving a landmark bipartisan climate education bill, LD 1902, through the Maine legislature and into law. Amara is both a Truman Scholar and an Udall Scholar.
Benjamin Lanava COE'24, Environmental Engineering
Mentors: Jessica Ormsby, Annalisa Onnis-Hayden, Loretta Fernandez, Michaeline Albright, Rebecca Riccio
Nominations: Rhodes U.S., Marshall Scholarships
Home: Massachusetts
Benjamin Lanava hopes to provide communities around the world with access to safe, clean drinking water. Still early in his career, Ben has already done significant work to advance this goal. To prepare for this career in sustainability, Ben studies environmental engineering and has sought to complement his education with a number of important projects in the field. Ben's work with water has been focused on two large projects. In one of these projects, for which he earned a PEAK Experiences Award, Ben has been researching plant-based strategies for the removal of harmful contaminants (PFAS and heavy metals). While this project focuses on the provision of clean water, Ben has also focused his efforts on providing basic access to water as a leader in Northeastern's chapter of Engineers Without Borders. As a project lead for the chapter, Ben has been organizing both his peers and a large, rural community in Uganda to implement a solar-powered submersible pump for water treatment and distribution systems there. On campus, Ben serves as the Vice President of the New England Water & Environment Association, where he advances awareness and encourages engineers to pursue careers in civil engineering focused on environment and sustainability. Aside from organizing numerous park and river clean-ups, Ben is spearheading efforts with other members of NEWEA to make community gardens around Boston more accessible for people with various disabilities. Ben was an Udall Scholarship Honorable Mention in 2023.
Siddharth Simon COE/Khoury'24, Computer Engineering/Computer Science
Mentors: Mark Richardson, Lisa Gfrerer, Sumientra Rampersad, Leonard Knoedler
Nominations: Marshall Scholarship
Home: Massachusetts
Sid Simon is an aspiring MD/PhD, who hopes to make medical research more powerful through the use of data science.  Arriving at Northeastern, Siddharth was eager to make an impact in the lives of others through research and joined the Brain Stimulation and Simulation Lab of Dr. Sumientra Rampersad. In this work, for which he earned a PEAK Experiences Ascent Award in the fall of 2020, Siddarth has worked on head model optimization for non-invasive electrical stimulation of the brain to accurately simulate the total electrical field of the brain. Building from this experience, he joined the Brain Modulation Lab directed by Dr. Mark Richardson at Massachusetts General Hospital and Harvard Medical School, improving, documenting, and presenting upon a data pipeline for an implantable neuromodulation device that was designed to treat patients with epilepsy. Fascinated by this work, Sid has continued work in this area, most recently working with Dr. Lisa Gfrerer Assistant Professor in Plastic and Reconstructive Surgery at Weill Cornell Medicine to develop artificial intelligence as a diagnostic tool for headache disorders. Siddarth is the lead machine learning engineer and co-lead of software development on the project and his work has focused on optimizing a machine learning algorithm for the diagnostic mobile application for migraines on a multi-center study and transitioning the mobile application to a new platform. In his current research co-op, Siddharth will serve as an automation engineer at Generate Biomedicines, working on software to integrate machine learning data on the cloud with lab robotics systems to accelerate drug development. Outside of research, Siddharth serves as a first responder EMT and volunteers as a tutor for incarcerated youth through the Petey Greene Program. He was recognized as a Goldwater Scholar.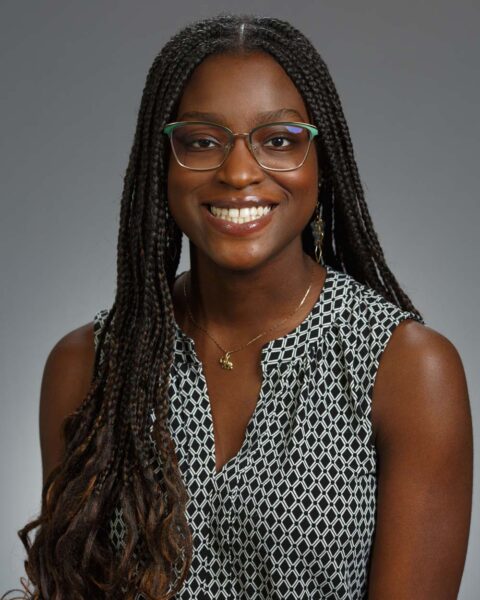 Zaneta Sulley CSSH'22, Criminal Justice
Mentors: Emma Futhey, Candence Wills de Jesus, Cecilia Vu, Amy Farrell
Nominations: Marshall, Mitchell Scholarships
Home: Vermont
Zaneta graduated in May 2022 with a combined degree in criminal justice and sociology and a minor in international affairs. During her time at Northeastern, she was a recipient of the President's Award, the criminal justice Cormier Memorial Scholarship, and the Benjamin A. Gilman International Scholarship, and in 2022 she was an inductee of the Huntington 100. Zaneta is deeply committed to issues related to race, poverty, and the criminal justice system in the United States. Putting her studies into practice, she served as an intern with the Massachusetts Office for Victim Assistance and as a paralegal at Prisoners' Legal Services of Massachusetts. Through these experiences, Sulley gained valuable insight into the criminal justice system and honed her advocacy and communication skills. Seeking a global perspective, she completed a Dialogue of Civilizations program in Germany in 2019 and studied abroad at the Instituto Lorenzo de' Medici in Florence, Italy, in 2021. Zaneta's valuable experiences and insights will aid her this fall as she teaches in Italy this fall as part of the Fulbright U.S. Student Program. Zaneta's goal is to obtain a Master of Public Health, in which she hopes to work on issues related to race and reproductive justice.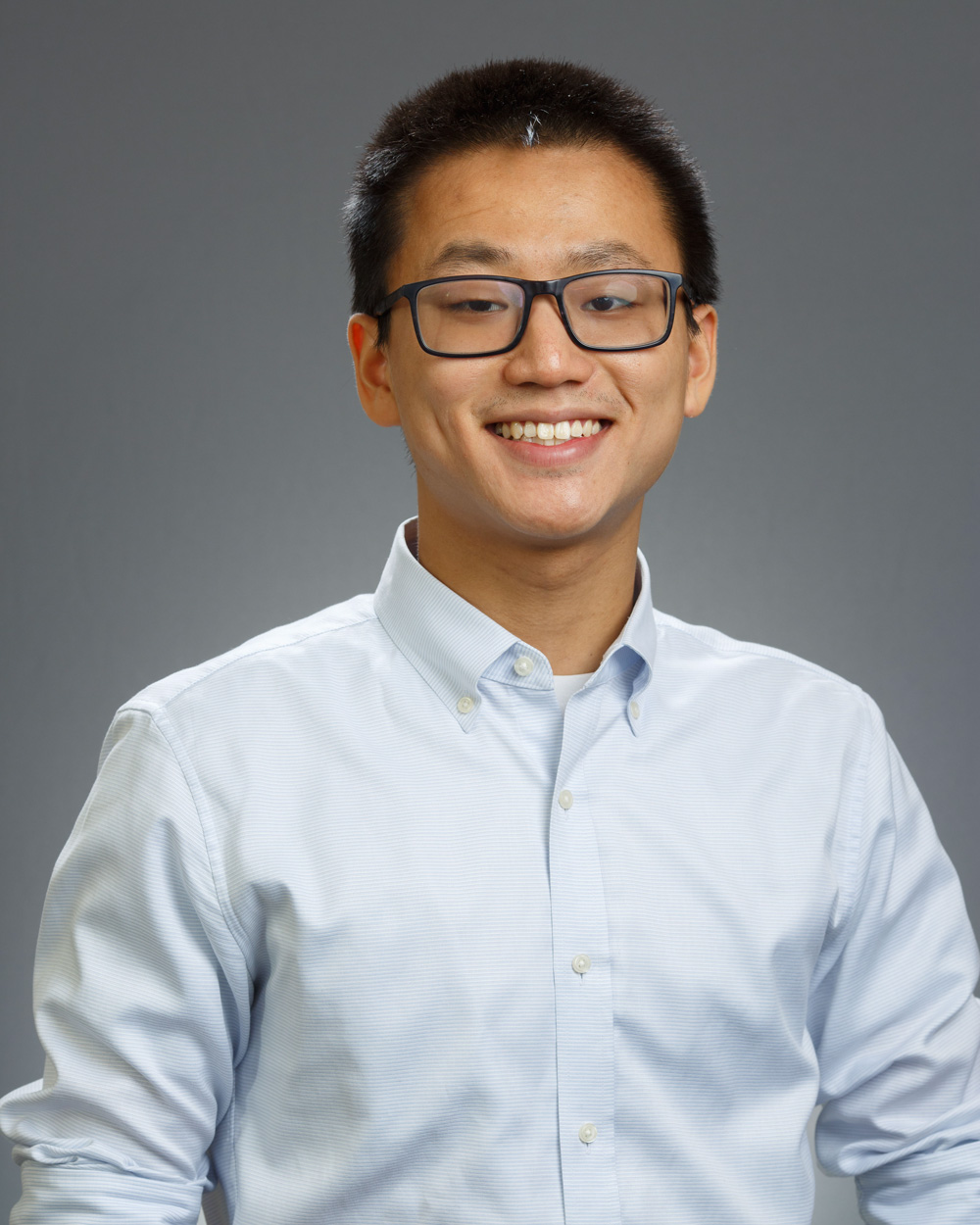 Ethan Wong COS'24, Biology
Mentors: Ziv Williams, Raymundo Báez Mendoza, Eugene Tunik, Plamen Ivanov
Nominations: Mitchell Scholarship
Home: New Jersey
Ethan Wong's research interests lie in the field of neurobiology, particularly in the neuropathology of cognitive decline. His hope is to earn the MD/PhD, combining clinical research with "big data" to facilitate early detection of cognitive decline and develop impactful interventions.  Ethan has been traveling in this direction for quite some time and an early fascination with biology and math led him to research focused upon cancer therapeutics at Kean University while still in high school.  When Ethan "arrived" at Northeastern University in the fall of 2020, COVID prevented him from tackling wet lab research in person and he followed his interest in math into computational research (more easily conducted remotely), learning Python, MATLAB, and programs like SPSS, while beginning research in the Laboratory for Movement Neuroscience with Professor Gene Tunik and mentor Matthew Yarossi. Ethan deployed these while creating a novel digitized version of the Trail Making Test (TMT), a test of visual attention and task switching used to assess cognitive function. This work earned a Solutions Award at RISE in Spring 2021.  Ethan continued developing this project through the support of a PEAK Experiences Ascent award, revamping the classical TMT into a task that simultaneously assesses cognitive-motor function in a naturalistic setting. After correcting techniques and fine-tuning his novel algorithm for this new task, called the CanTMT,  Ethan helped to draft its publications for IEEE Engineering in Medicine & Biology Society. Ethan has also conducted extensive research outside of Northeastern, most recently working with Professor Raymundo Baez-Mendoza of the German Primate Center as part of a team seeking to understand the neurophysiological bases of how people form explicit biases. Here, Ethan worked on designing an analysis pipeline and later optimizing data collection. Ethan also worked on a project with Professor Ziv Williams of Harvard Medical School, that compared the single neuronal representations of categorization in the rhesus macaque brain with representation in the human. Ethan presented this work at the NeuroBoston Conference and earned the "Best Undergraduate Poster."  Ethan also serves as an executive board member for the Sigma Xi research honors society. As the scholarship chair, he hosts grant writing workshops and mentors first- and second-year students. As a mentor for Think Like a Scientist, a PEAK Experiences Bridge-Builder Awardee program, he designs STEM-related activities for youth in Boston. He was recognized as a Goldwater Scholar.
Charlie Zhang CSSH'24, Sociology
Mentors: Daniel Solworth, Chris Abayasinghe, Leah Horgan, Sarah Riccardi-Swartz
Nominations: Rhodes Scholarship New Zealand
Home: New Zealand
Charlie Zhang is focused on combatting food insecurity. As an advocate of change, Charlie has been a transformative leader. For four years, Charlie has spearheaded efforts as a Food Pantry Organizer for Northeastern Mutual Aid, ensuring students had nutritious meals that served the cultural needs of a flourishing diverse population. This led to a multi-institution grassroots campaign with three other nearby colleges, which also expanded services on their respective campuses. Working tirelessly to make Northeastern and all of Boston more inclusive for those with dietary restrictions and cultural needs, Charlie was elected the Student Government Association President, serving as the leader of our undergraduate student body. Charlie also serves as a Husky Ambassador, providing campus tours, and as a Peer Mentor for the Sociology and Anthropology Department. He was also a Case Team Assistant for his co-op at LEK Consulting and an Executive Board Member for Northeastern's Consulting and Advisory Student Experience (CASE), where he organized a semester-long curriculum and coordinated efforts with industry experts for NU's Case Competition. In 2021, he received the PEAK Ascent Award for his project, "Healing from Disaster," which explored the personal and organizational coping strategies of survivors of the devastating 2011 Earthquakes in Christchurch, New Zealand.
Support Our Students as They Lead, Innovate and Create. Donate Today.