The World Beckons Northeastern's 2020-2021 Fulbright Grantees
An impressive cadre of Northeastern students have earned Fulbright US Student Awards to pursue international study, research, or teaching projects during the 2020-2021 academic year. Fulbrights will take these Huskies to Denmark, France, Japan, Jordan, Russia, Spain, and Ukraine, where they will act as cultural ambassadors of the United States while pursuing advanced independent research or teaching English.
The Fulbright U.S. Student Program is America's premier international exchange fellowship, with a mission to promote mutual understanding between the people of the United States and the people of other countries. Through the Fulbright, awardees can study, conduct independent research, or teach English in over 160 countries worldwide. If you are a rising senior or an alum and would like to learn more about applying for a Fulbright, contact us to access our virtual information session.
The Office of Undergraduate Research and Fellowships congratulates all the Huskies who forwarded Fulbright applications this year. Their ambitious and thoughtful proposals represented the global mindset and experience-based learning that distinguish Northeastern. Learn more about each of our Fulbright grantees below.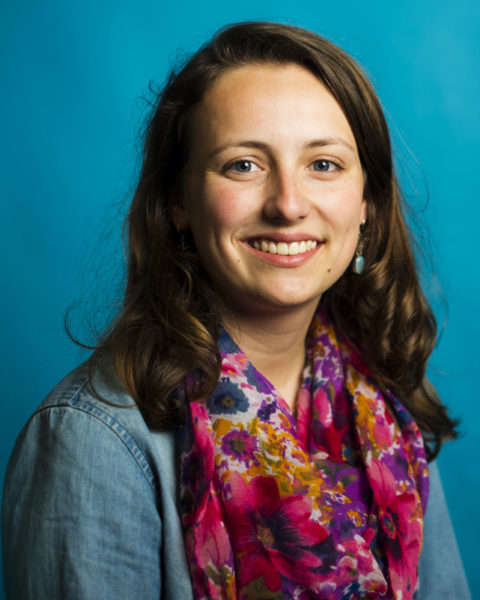 Miranda Beggin DMSB/CSSH'17
Country: Jordan
Project: Pathways to Employment for Palestinian Refugee Women in Jordan
Since receiving her degree in finance and political science from Northeastern, Miranda Beggin has worked as a consultant at Third Sector Capital Partners, a non-profit consulting firm that leads governments, nonprofits, and community stakeholders in building collaborative, evidence-based initiatives to re-write how social services are funded, therefore better aligning public resources to improve community outcomes. In Jordan, Miranda plans to study pathways to employment for Jordan's stateless ex-Gazan Palestinian refugee women in Jerash Refugee Camp who face long-standing structural barriers that prevent them from achieving economic self-sufficiency. Her research will develop a framework for assessing the feasibility of these pathways and will provide recommendations for NGOs serving this population. Upon her return to the US, Miranda hopes to find work at an NGO, a government agency, or social enterprise that will enable her to leverage and build on her specific expertise in immigrant and refugee women's economic empowerment and workforce development  to advocate for and actively develop solutions that improve long-term economic and well-being outcomes for disenfranchised women in the Middle East.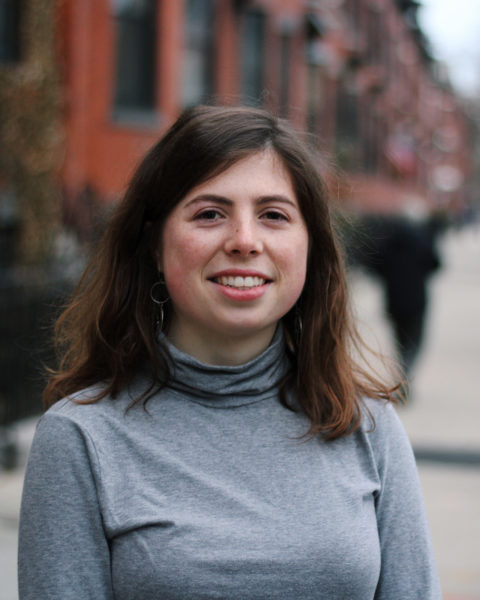 Madeline DuBois COE'20
Country: Denmark
Project: The Future of Farming: Exploring Possibilities for Water Optimization in Agriculture
Madeline DuBois is an environmental engineer focused on developing sustainable agricultural techniques to ensure global food security in the wake of decades of detrimental practice and in the face of climate change that threatens crop production as we know it. Madeline became involved with research on campus investigating the ability of plants and bacteria to biologically treat wastewater for reuse. On a co-op at the Smithsonian Tropical Research Institute in Panama, she studied how lizards adapt to climate change. She also worked for several years on a project to construct a drinking water distribution system in a rural community ni Uganda through Northeastern's chapter of Engineers Without Borders. Madeline's interest in sustainable agriculture took hold on a co-op at the Land Institute, a nonprofit research organization in Salina, Kansas, devoted to the development of a sustainable-natural-systems model of agriculture. As a Fulbrighter, Madeline will be a guest research student in the University of Copenhagen's Master's in Agriculture program, studying and conducting research on the potential for planting perennial crops to mitigate the damaging impact of monoculture farming, which degrades soil and is dependent on fossil fuels, pesticides, and scarce freshwater resources. She will also volunteer with WeFood, a supermarket that sells surplus food to minimize waste while generating funds to promote agroecological practices in developing nations.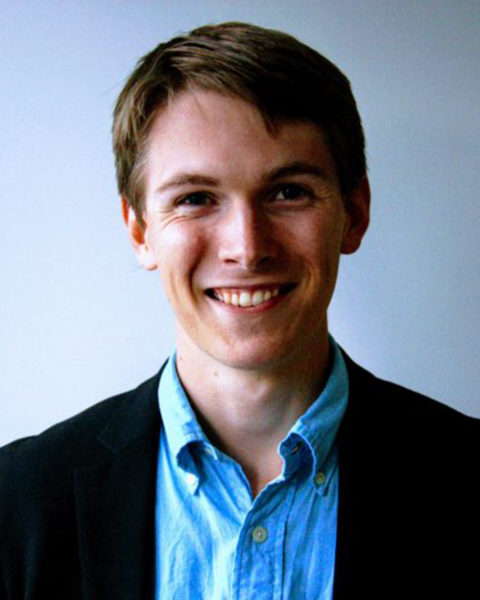 Timothy Fraser PhD'22
Country: Japan
Project: Networks of Renewable Energy
Tim Fraser is doctoral student in political science at Northeastern. He earned his BA summa cum laude in International and Global/East Asian Studies, with a concentration in Japanese, from Middlebury College. Tim's dissertation examines the question of why some communities host more renewable energy facilities than others and finds that considerations such as geographic suitability, land costs, and local policy incentives are insufficient to explain the concentration of renewable energy resources in some places and the lack of them in others. Close-knit communities, often with ties to political officials, tend to host more solar and wind projects. Working with the Institute of Social Science at Tokyo University and incorporating interviews and field research in Kanto, Chubu, and Tohoku, Tim will spend his Fulbright year mapping the social network of Japan's solar, wind, biomass, and geothermal power plants, host communities, companies, landowners, politicians, and local environmental NGOs. Ultimately, he hopes to reveal broad lessons about how social and policy networks boost the deployment of renewable power. Tim and his wife are avid swing dancers and hope to connect with local communities through dance lessons.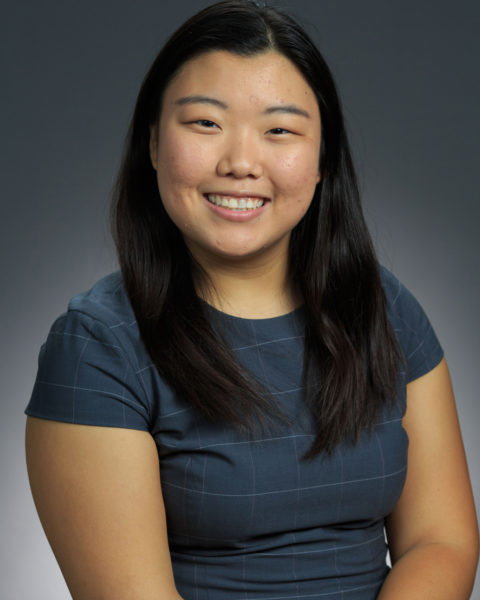 Sharon Kim CSSH/DMSB'20
Country: Spain
Project: English Teaching Assistant
Sharon Kim says she's been a translator for as long as she could talk. Helping her Korean family navigate the lingo and customs of American life–while also explaining her family's food, customs, and practices to her friends–taught her from a young age to embrace differences and to bridge misunderstandings with humor. Sharon will use those skills to share American language and culture with Spanish students as a Fulbright English Teaching Assistant. She also plans to develop a civics curriculum to teach Spaniards how the U.S. government functions. While studying political science and finance at Northeastern, Sharon also was active in the Korean American Student Association, mentored international students as a Global Student Ambassador, and taught English to dining hall staff through the volunteer group NUTells. Moreover, during her study abroad in Spain, Sharon volunteered as an English tutor at a language school teaching students aged 25 to 65. As part of the community service component of her first-year Mandarin course, she taught English to children who had recently immigrated to Boston from China, knowing full well the challenges of balancing two different cultures at a young age. After returning to the U.S., Sharon plans to pursue a master's degree in international political economy and help organizations grow globally while being culturally aware and supportive of local communities.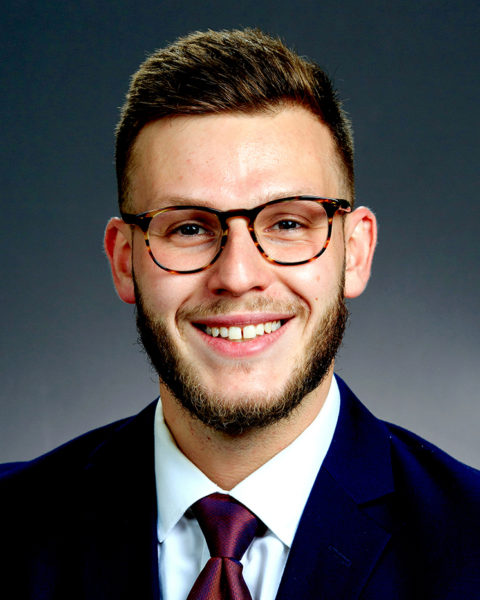 Maxim Petrovsky COS'20
Country: Russia
Project: English Teaching Assistant
Maxim Petrovsky understands that the teaching and learning of languages is about more than just language: it's about hospitality, empathy, and empowerment. Max learned this lesson on visits to Russia–the country his family left for the US in 1999–and as a tutor and eventually president of NUTells, which provides English tutoring to dining hall workers on the Boston campus. A behavioral neuroscience major and aspiring physician, Max will use his time in Russia as a Fulbright Teaching Assistant to examine Russian society through the lens of its healthcare system. He hopes eventually to earn a medical degree in conjunction with a master's degree in public health to develop an understanding of the care that individuals require and how those needs affect the health of the broader community. At Northeastern, Max has pursued extensive research and co-op opportunities, starting at the University of Massachusetts Medical School Center for Comparative NeuroImaging as a summer research assistant. He participated in Alzheimer's drug discovery research at an in-vivo pharmacology co-op at AbbVie and did global health research at the Harvard Center for Population and Development Studies. He was a health policy consultant on a co-op at Sachs Policy Group and a neurogenomics research assistant on a co-op at Harvard Medical School. As a physician, Max hopes to use his linguistic knowledge and cultural agility to provide empathic and responsive care to underserved immigrant communities in the U.S.
Jacob Potts COE'20
Country: France
Project: Investigating the Mechanisms of Microhomology Mediated End-Joining
With his Fulbright grant, Jake will study DNA repair with collaborators at Sorbonne University in Paris, the next step on his path to developing new cancer treatments and solving medical problems with genetics. The University Scholar will graduate in May with a combined bachelor's and master's degree in bioengineering after excelling in a rigorous curriculum complemented by sophisticated co-ops and leading-edge lab research projects. In his sophomore year, Jacob earned an undergraduate research fellowship in Professor George Church's lab at Harvard Medical School, where he was placed in charge of several challenging research projects related to the woolly mammoth revival project, which aims to de-extinct the mammoth and develop strategies for large-scale genome engineering. He has worked at the Wyss Institute at Harvard in bioinformatics genetics research and at the French National Museum of Natural History, where he worked with a team on adapting gene-muting methods to small, water-dwelling animals called tardigrades. A dedicated violinist, Jake says that says that as a child, the harmonious interplay of a cell's many parts reminded him of the intricate cooperation of an orchestra, and his passions for music and biology have grown in parallel. Upon returning to the U.S., Jacob plans to earn a PhD in genetics.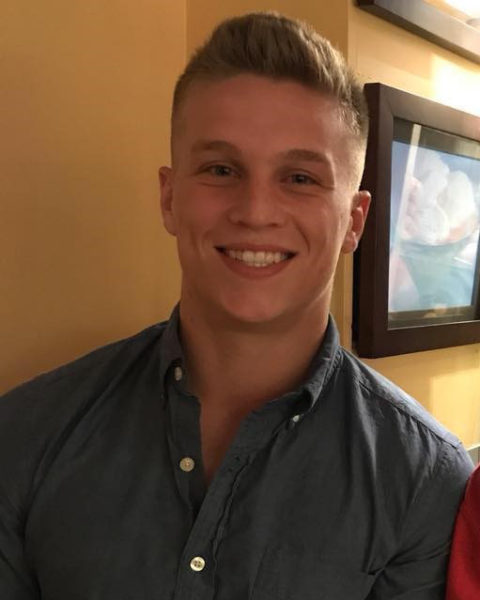 Dakota Stephens CSSH'19
Country: Ukraine
Project: English Teaching Assistant
Dakota Stephens earned a degree in political science and international affairs at Northeastern while simultaneously serving as an all-source intelligence analyst in the US Army Reserve. He enlisted as a sophomore, compelled both by a sense of duty and by a desire to put into practice the concepts and theories that he was learning in the classroom. Among his many distinctions since, Dakota won the 325th Military Intelligence Battalion Best Warrior Competition. Dakota has also wrestled throughout his time at Northeastern, rising to president of the wrestling club and being named an Academic All-American and Northeast Student Leader of the Year for his efforts. Dakota has honed his research skills as a research assistant for faculty in the International Affairs Program and on co-op at Stand Up Ideas, a policy organization in Washington where Dakota analyzed issues including Russian information warfare. Dakota studied Russian for three semesters at Northeastern and looks forward to further immersing himself in the language and to using his lifelong passion for athletics to connect with communities in Ukraine. Ultimately, Dakota hopes to use his analytical skills to promote peace, cooperation, and US interests in the diplomatic corps or the intelligence community.