PEAK Experiences Awardees Set for Discovery in Spring 2023
This spring we're proud to support an amazing group of students undertaking research and creative endeavor at the highest levels. The projects range from making comics about chemical engineering to building underwater robots to investigating the effectiveness of Visceral Leishmaniasis treatment in Kenya. Read on to learn more about their exciting work. Congratulations, Huskies!
Base Camp Awardees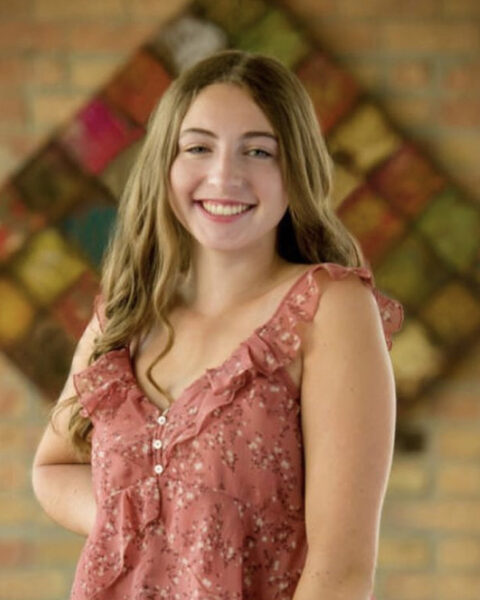 Bella Albano Bouve'25, "Substituent Effects on the Denaturation of Trimethylenemethane"
Mentor: Steven Lopez, COS, Chemistry & Chemical Biology
I will learn to use computational chemistry to understand how light can be used to catalyze new chemical reactions towards novel medicines. My project will likely uncover the reaction mechanism and reduce the need for expensive and environmentally harmful heavy metal catalysts in drug production.
Dareen Bakr COS'26, "Exploring the Role of Retinoic Acid in Developing Axolotl Limb Buds"
Mentor: James Monaghan, COS, Biology
I will develop a understanding as to what role retinoic acid plays during axolotl limb development by observing expression of genes related to retinoic acid synthesis and degradation in axolotl limb buds.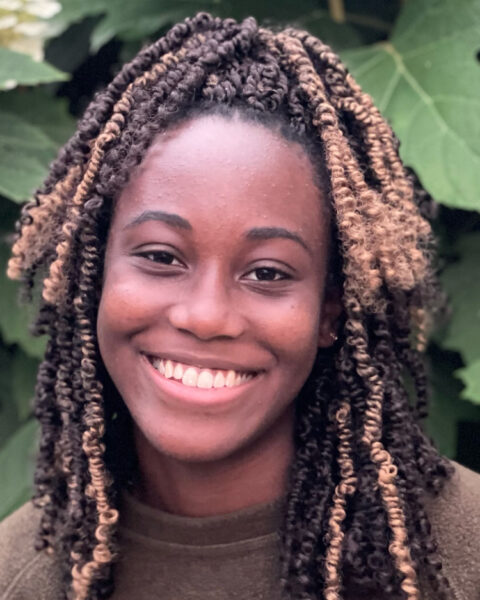 Kourtney Bichotte Dunner COS'25, "Mechanisms of Flooding in Private Wells"
Mentor: Kelsey Pieper, COE, Civil & Environmental Engineer
I want to combine my work in environmental justice and public health with applied engineering concepts to help understand the private well infrastructure. I want to travel to Alabama to manually construct and carry out the flooding experiment I helped design.
Will Blomerth COE'23, "ALS Grip Aid Device"
Mentor: Sandra Shefelbine, COE, Mech & Industrial Engineering
The goal of this project is to develop a functional prototype of a grip aid device for use by patients struggling with hand strength and dexterity due to ALS. The project will begin with an assessment of the patient population to understand the gap between available products and patient needs.
Nazira Cisse COE'24, "Well Water in North Carolina"
Mentor: Kelsey Pieper, COE, Civil & Environmental Engineer
I am interested in the professional use of databases and where the databases stem from. My study focuses on the amount of BIPOC people in North Carolina well water databases vs the amount of BIPOC people with wells in North Carolina.
Julia Colbert COS'24, "Developing a Probiotic Product that Breaks Down Psychoactive Drug GHB Using Engineered Bacillus subtilis."
Mentor: Yunrong Chai, COS, Biology
I hope to create a genetically modified strain of Bacillus subtilis that will overproduce enzymes to break down harmful products of psychoactive drugs.
Camille Conte COS'24, "The Synthesis and Characterization of Ruthenium Photocatalysts for use in Pharmaceuticals"
Mentor: Hannah Sayre, COS, Chemistry & Chemical Biology
I hope to synthesize two different photocatalysts, molecules that absorb light and transfer that energy to other chemical reactions, using Ruthenium. Characterizing their various chemical properties would reveal what characteristics make for the most efficient and effective photocatalysts that could serve as a source of sustainable energy.
Matteo Couto Frignani COE'25, "Zooming into the Antibiotic Properties of Microbacterium"
Mentor: Yunrong Chai, COS, Biology
Isolated strains of bacteria isolated from the Chilean desert of Atacama were identified to belong to the Microbacterium genus, a category of bacteria which have been shown to sometimes display antibiotic properties. Experimentation and analysis of the organisms could lead to the discovery of new medicine.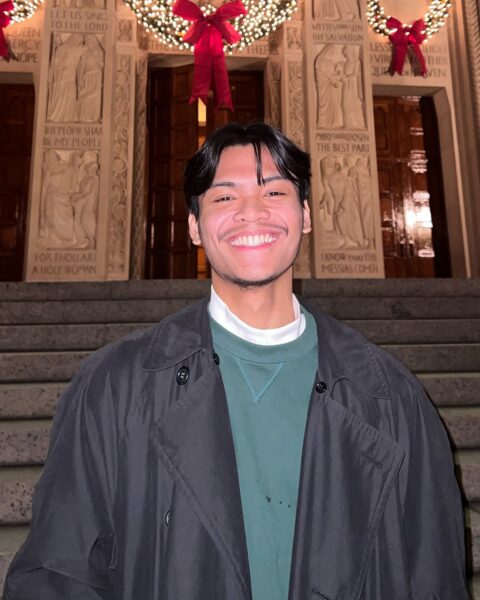 Migue Van Louis Darcera COS'25, "Global Screening and Study of Novel Biofilm-related Genes Using Tn-Seq"
Mentor: Yunrong Chai, COS, Biology
Transposon sequencing (Tn-seq) is a powerful high-throughput method that uses molecular machinery to insert random transposons across the Bacillus subtilis genome. Using this method, we hope to create a library and screen for novel genes important for biofilm formation. The results from this project will be presented at RISE.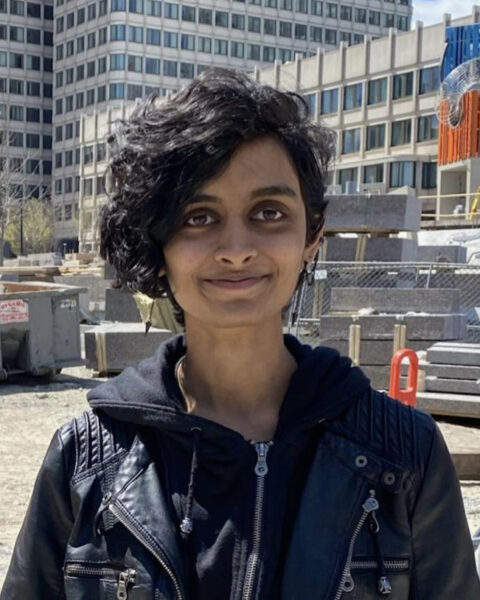 Ananya Dhandapani CAMD'23, "The Commute"
Mentor: Bill Stout, CAMD, Art and Design
I will be working on the pre-production aspect of a short film. This includes concept art, storyboards and shot tests.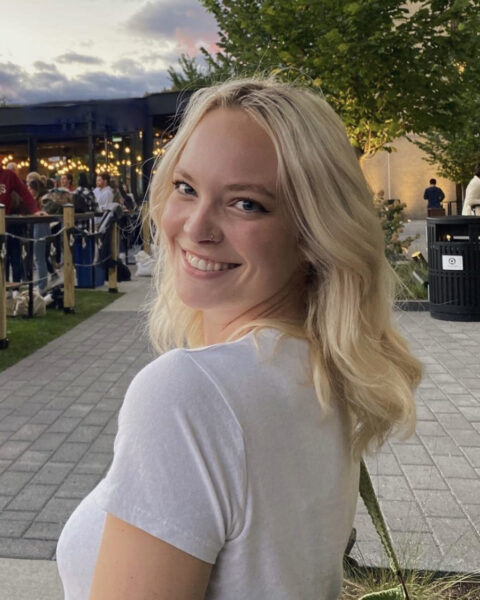 Katie Dowell CAMD'25, "Music Festival Research: Coding Ethnographic Data"
Mentor: Andrew Mall, CAMD, Music
Assisting with coding ethnographic data in order to better understand the relationships between music festivals and the communities who attend them, concertgoers and their peers, and music and spirituality.
Eda Erdogmus COE'26, "Investigation of Exercise Effects on Blood Flow and AD Using Multi-Photon Neuroimaging"
Mentor: Mohammad Yaseen, COE, Bioengineering
This project will investigate potential benefits of exercise to blood flow and in reducing the damage of Alzheimer's Disease progression in in-vivo models using advanced 2-photon microscopy techniques.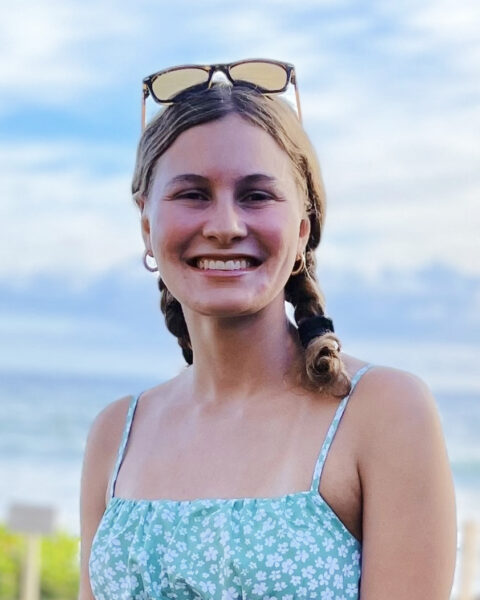 Annabel Fiero COS'26, "A novel time-structured framework to account for the cryptic effects of temperature fluctuations on population dynamics"
Mentor: Brian Helmuth, COS, Marine & Environment Sciences
In this experiment, I aim to study how a temperate and tropical strand of marine microalgae react to temperature fluctuations to better understand how this species will be affected by increasing ocean temperatures.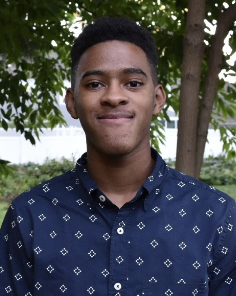 Everett Hay COS'25, "Antibiotic tolerance mechanisms in Acinetobacter Baumannii"
Mentor: Edward Geisinger, COS, Biology
The goal of this research project is to study the antibotic tolerance of Acinetobacter Baumannii. The project is mainly focused on understanding how a global regulatory gene is involved in antibiotic tolerance.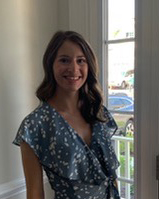 Kaela Herzog Bouvé'25, "Race, Ethnicity, and Nationality: Representation in Autism Research"
Mentor: Leanne Chukoskie, Bouvé, Physical Therapy/Movement/Rehab Science
There are racial/ethnic biases in who receives a diagnosis of autism spectrum disorders (ASD), which establishes a system where diagnoses are racialized signifiers of high status. We hope to present a poster at the Eastern Psychological Association's research conference and write a paper for publication that examines a sample of research articles to see how race/ethnicity is reported, and, crucially, who is included as autistic in research from right before the publication of the DSM-5 to ten years after its publication. While improvements have been made, it is evident that greater inclusion is needed.
Nidhi Jadhav Khoury'26, "Developing An Open-Source Pipeline to Predict Vulnerabilities in Viral Glycan Shields"
Mentor: Srirupa Chakraborty, COE, Chemical Engineering
Viruses are enveloped by a 'glycan shield,' which makes it difficult for antibodies to break them down. I'm designing a computational toolset, building on some existing methods developed by SimBioSys Lab, to find the 'holes' in the glycan shield so that antibodies can bind directly at these vulnerabilities.
Avtar Jassal COE'25, "Microscopy analysis of Acinetobacter baumannii  signaling proteins"
Mentor: Edward Geisinger, COS, Biology
The increasing prevalence of antibiotic resistance in bacterial pathogens poses a significant threat to public health. To address this problem, I propose to investigate the mechanisms of antibiotic resistance in Acinetobacter baumannii, a common opportunistic pathogen responsible for high-mortality hospital-acquired infections such as ventilator-associated pneumonia.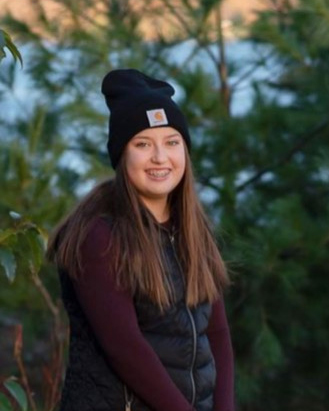 Mikayla Karkoski COS'25, "The Challenges and Disparities in the Diagnosis and Treatment of Charcot-Marie-Tooth Disease"
Mentor: Jennifer Ingemi, COS, Psychology
Charcot-Marie-Tooth disease is the most common type of muscular dystrophy; however, it is commonly misdiagnosed or undiagnosed altogether. I hope to utilize a patient history and demographics dataset to examine the issue and determine ways to combat the diagnostic challenges of CMT.
Charlie Lange COE'26, "Development of Visual Models of Quantum-Spin Properties to Aid Undergraduate Learning"
Mentor: Camille Gomez-Laberge, COS, Physics
Our goal is to analyze techniques that allow students to learn mathematically dense particle physics topics primarily through visual art. We plan to focus on representations of Quantum Spin and Handedness.
Carolina Larracilla CSSH'26, "Mapping the Connections Between New England and the Caribbean"
Mentor: Elizabeth Dillon, CSSH, English
I am researching and documenting the movements of Samuel Pariss and the (likely) Arawak enslaved woman, Tituba, key figures in the Salem Witch Trials. This project maps the connections between New England and the Caribbean to show how enslaved African and Indigenous American people shaped the Atlantic world.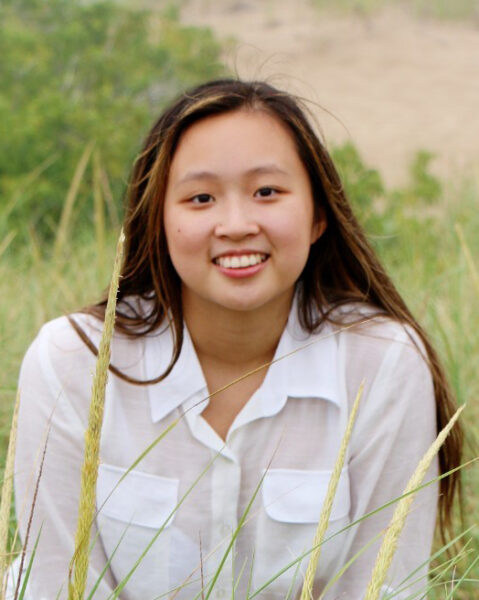 Sophia Nguyen COE'26, "Neuromodulation of Motor Cortex's Response to Different Transcranial Magnetic Stimulation Pulse Waveforms"
Mentor: Mathew Yarossi, Bouvé, Physical Therapy/Movement/Rehab Science
This project seeks to use transcranial magnetic stimulation (TMS), a noninvasive brain stimulation technique where a localized magnetic pulse is generated to excite neurons in the motor cortex, which produces a motor evoked potential (MEP), a focal muscle twitch identified by a spike in voltage. However, even when stimulating the same location with constant stimulus intensity, some variability in MEP size exists. We will be testing this relationship through an input-output curve, and investigating the dependence of MEP size variability on stimulus intensity, which may aid in assessing diseases such as corticospinal dysfunction in individuals with stroke, ALS, and osteoarthritis.
Inbar Ofer Khoury'24, "Developing a Platform to Identify Enzymes That Break Down Psychoactive Drugs"
Mentor: Yunrong Chai, COS, Biology
I intend to build a computational platform that can aid in the development of detection methods for different psychoactive drugs, such as ketamine, by conducting analyses to predict binding affinity between the drug in question and various bacterial enzymes.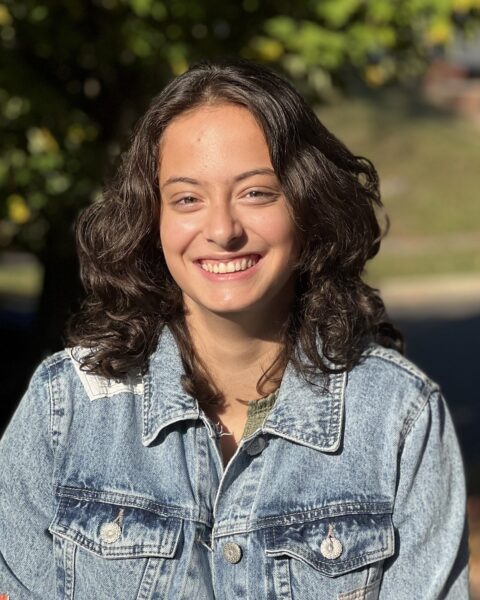 Leah Pascarelli Khoury'26, "Testing and Evaluation for Soldier-Device Teaming Compatibility, Vulnerability, and Durability in Emergent Situations – Augmenting Decision-Making in Extreme Situations"
Mentor: Mathew Yarossi, Bouvé, Physical Therapy/Movement/Rehab Science
As part of a project to investigate cognitive load in combat-like situations this project will create a virtual environment where users must keep track of which targets are "friendly," and shoot (click) on the ones that are "enemies" as quickly as possible. The virtual environment will introduce additional factors that increase the user's cognitive load (i.e. distractors). The results from this study could be used to suggest intervention methods for soldiers in high stress environments. These findings will be presented at the RISE Research Conference and the program will continue to be used for relevant data collection.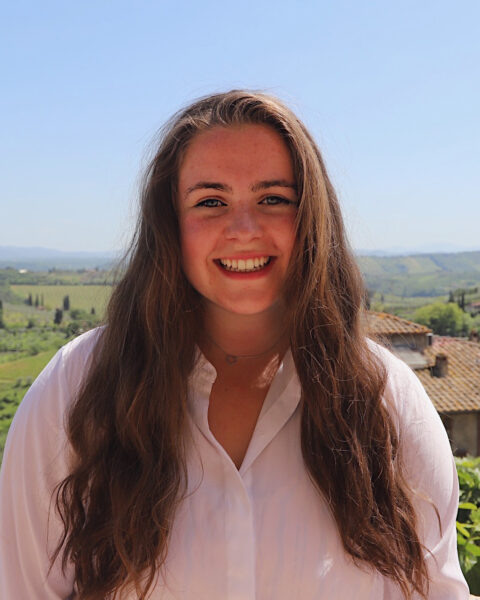 Annie Reed CSSH'23, "Understanding Social Impact Measurements in the Context of South Africa"
Mentor: Nikki James, DMSB, Entrepreneurship & Innovation
I will be researching the different ways that you can measure social impact via an in-depth literature review to determine an appropriate methodology to do so, specifically in South Africa. Then I will be researching individuals in Cape Town to make a standard within the context of South Africa.
Victoria Rivera COE'24, "Development of an Augmentative and Alternative Communication (AAC) Device with Eye-Tracking Technology to Aid in Social Communication for Minimally Verbal Autistic Children"
Mentor: Leanne Chukoskie, Bouvé, Physical Therapy/Movement/Rehab Science
The goal of this project is to develop an improved augmentative and alternative communication (AAC) device prototype, to assist communication in minimally verbal autistic children, that targets some current limitations of current AAC devices. It will be designed according to perspectives gathered from surveying parents of autistic children regarding their ideas around AAC devices and their preferences in communication methods with their children. A co-design process will be conducted alongside surveying families to start evaluating what design requirements to incorporate and adjust accordingly to suit children's preferences. Outcomes will be shared in a peer-reviewed publication for submission to a journal.
Kimberly Rosell DMSB'23, "NUPD Crisis Training"
Mentor: Heidi Kevoe-Feldman, CAMD, Communication Studies
I am developing a mental health caller training program that trains callers on how to de-escalate a mental health crisis. I'll learn what call takers should say to first and third party callers, and how to understand procedures that first responders use when responding to this type of emergency.
Neel Sortur Khoury'24, "Autonomous Control of Spacecraft GNC with Physics-Informed Machine Learning"
Mentor: Robin Walters, Khoury, Computer Science
This project aims to develop a robust framework for using physics-informed machine learning, a method of incorporating the laws of physics into neural networks, for the control systems that guide a spacecraft specifically, its guidance & navigation and attitude control subsystems.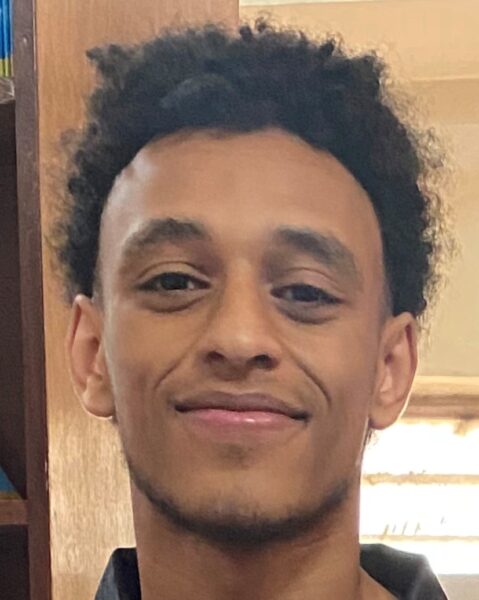 Nathan Thewedros COS'25, "Antimicrobial Potential of Pseudomonas Strains"
Mentor: Yunrong Chai, COS, Biology
After sampling and sequencing bacterial strains in the driest desert in the world, I hope to now analyze a certain set of three promising Pseudomonas . I will conduct a series of microscopy and bacterial staining tests to observe which antibodies are produced by these strains in response to their environment.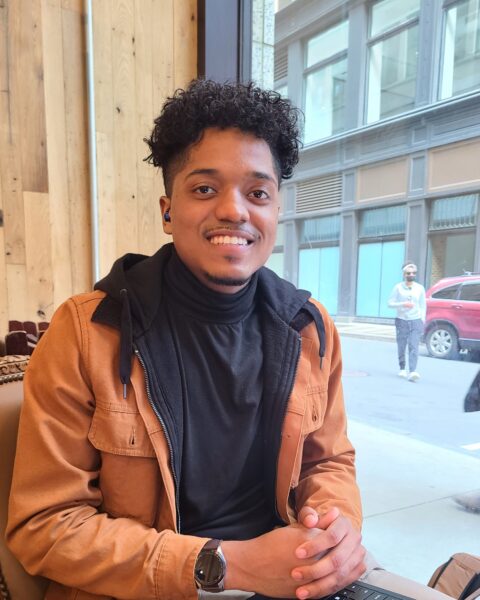 Chello Twahirwa COS'25, "Antibacterial Properties of Pseudomonas from the Atacama Desert"
Mentor: Yunrong Chai, COS, Biology
My project's goal is to discover anitbacterial properties in Pseudomonas bacterial strains.
Annie Zhang Bouve'25, "The Carceral Resource Index: The Impact of Carceral and Public Health Expenditures on Overdose Mortality in U.S. Cities"
Mentor: Leo Beletsky, CSSH, Law and Public Policy
We will perform a systematic review to analyze how public carceral or public health spending decision-making in the U.S. affects overdose mortality. We will also develop a new resource index for researchers and policymakers to judge the spending priorities of major U.S. cities and shift drug policy toward harm reduction.
Ascent Awardees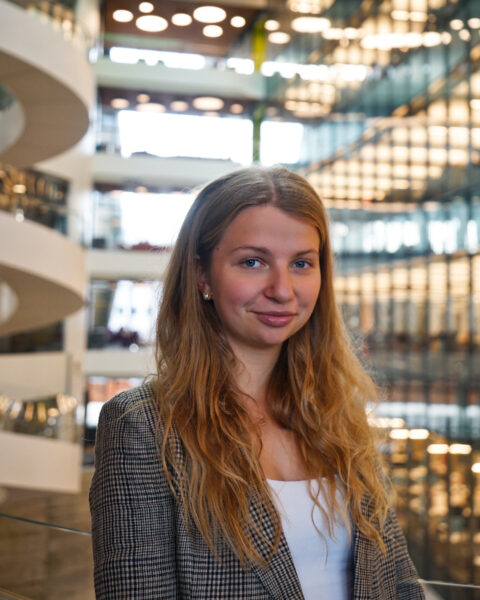 Kristine Aleksandrovica DMSB'23, "Impact of Consumer Choice on Human Trafficking & Forced Labor
Mentor: Shawn Bhimani, DMSB, Supply Chain Management
Most people know that human trafficking and forced labor are a problem, but other than researchers in this area, most do not know how they can make a difference. Together with Dr. Shawn Bhimani, we will write a manuscript/ public document that summarizes the latest research on human trafficking and distills it into accessible language for sharing on multiple mediums (social media, etc.). The idea is to educate the general public on responsible, socially sustainable consumer choices.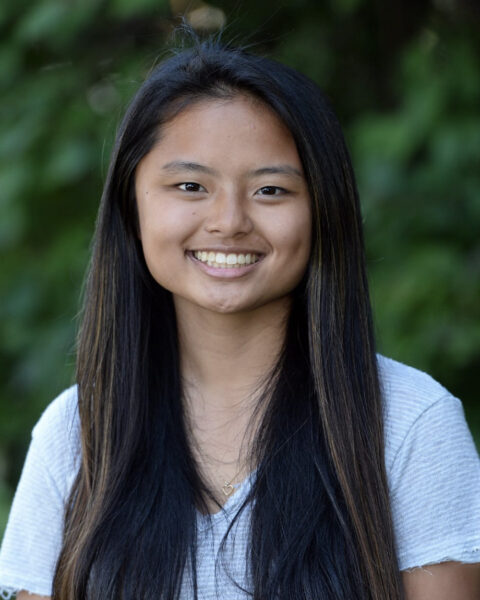 Ivy Cao COS'25, "Hot Executive Functions and Fitness: Testing Young Adults"
Mentor: Charles Hillman, Bouvé, Physical Therapy/Movement/Rehab Science
As individuals are becoming increasingly unfit, and the rate of obesity is increasing, it is crucial to study the impacts of physical activity on brain health and cognitive functioning. We are seeking to find the correlation between cardiorespiratory fitness and adiposity on hot executive functions, mental processes that control emotion. 150 young adults will be recruited, and will undergo cardiorespiratory, cognitive, and x-ray testing. The relationship between the acquired physiologic measurements and individual performance on cognitive tasks will be compared and analyzed to complete the cross-sectional study, with the goal of publication in a neuroscience journal.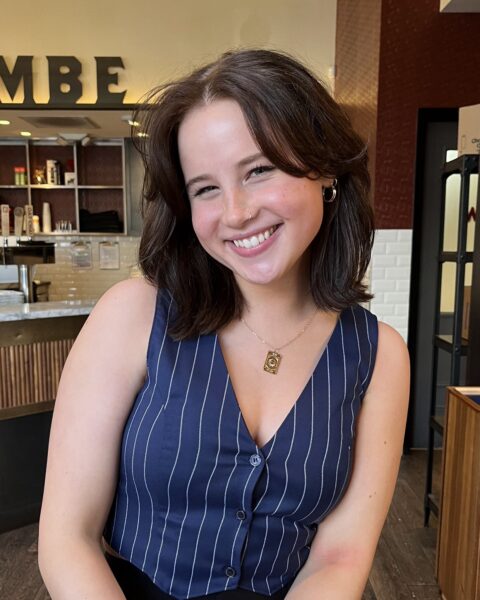 Hannah Carter COE'25, "Using Calcium Imaging to Determine Shear and Temperature Sensitivities of the Enteroendocrine Cell Line"
Mentor: Abigail Koppes, COE, Chemical Engineering
The purpose of this experiment is to dive deeper into research about the connection between gut health and mental health. By understanding the sensitivities of the enteroendocrine cell line, the gut-brain axis will be better understood and modeled. In order to determine these sensitivities, the cells will be dosed with stimuli and recorded using calcium imaging to determine the percent area of cells that fired. It is expected that the GSMTx4 blocker will minimize the shear sensitivity and the capsazepine will inhibit the temperature sensitivity. I will share these results through a lab presentation as well as the PEAK conference.
Brooke Chalmers Khoury'25, "LineageDSP: A Software Suite for Turning Android Phones into Platforms for Low-Latency Audio Exploration"
Mentor: Victor Zappi, CAMD, Music
We are building a suite of software tools to enable educational institutions and individuals to explore digital audio synthesis, human-computer interaction, and programming for embedded systems using a common Android smartphone. Typically, these projects require dedicated hardware and complex software environments, which can be inaccessible for many. Our project includes an intuitive integrated development environment and the compilation infrastructure required to allow users to write low-level, low-latency code from a web browser. We intend to demonstrate this work at a hackathon we will organize at Northeastern. Once completed, this project will make these fields of STEM education far more accessible.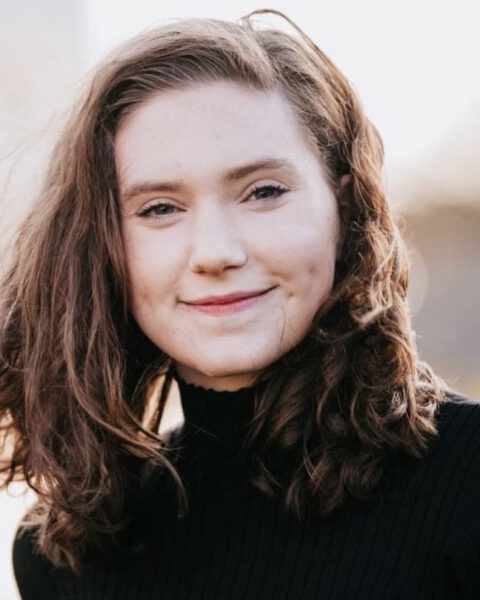 Marin Childers Khoury'24, "Word-Final "E" in French"
Mentor: Joshua Griffiths, CSSH, World Languages Center
Many languages contain sounds that can be optionally deleted or simplified in order to facilitate pronunciation. These vowels are often called schwa vowels, an example of schwa in English being the "a" in "balloon." This project seeks to explore the complex phonological and sociolinguistic factors behind word-final schwa tagging in French (e.g. " Bonjour-euh! ") using machine learning algorithms and statistical methods to perform a quantitative analysis of the distributions of underlying (lexical) schwa and epenthetic (added on) schwa. The results of this project will be shared at RISE and will be presented at the LSRL 53.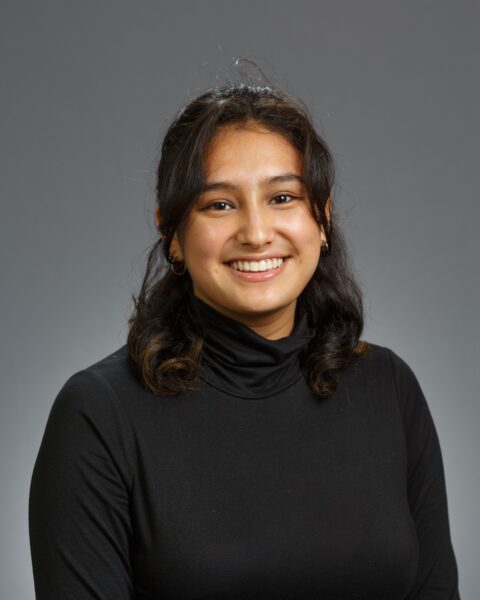 Emily Cohen COS'25, "Effects of Social Cognition on Vocabulary Development in Children with Autism Spectrum Disorder – An Eye Tracking Study"
Mentor: Zhenghan Qi, Bouvé, Communication Sciences & Disorders
Despite difficulty in social interaction, children with Autism Spectrum Disorder (ASD) still show a wide range of language abilities that current research cannot coherently explain. The interplay between children and their social world is critical for typical language development (Kuhl, 2007; Tomasello, 1999). By comparing the outcomes and eye movements during language learning in the presence of different social cues, this project investigates whether ASD children fixate more or less on speakers as compared to typically developing (TD) children while learning novel words from stories. I plan to present the results of this project at RISE, SOURCE, and SRCLD.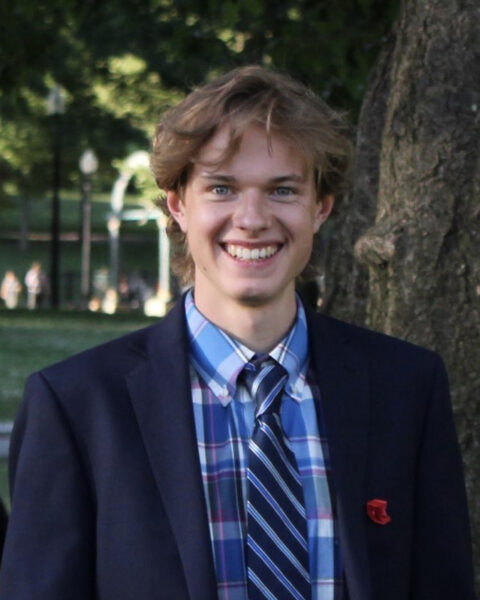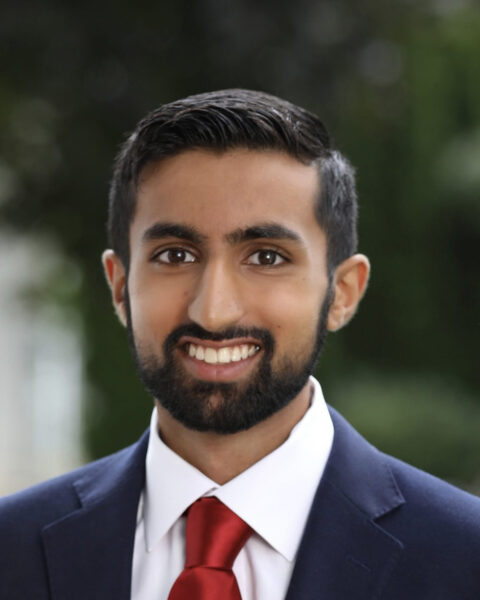 Andrew Goering COE'24, Aneel Kahlon COE'25, "Fingering Instability with Interfacial Gel Formation in a Radial Hele-Shaw Cell"
Mentor: Xiaoyu Tang, COE, Mechanical & Industrial Engineering
Whenever a less viscous fluid is driven into a more viscous fluid in a porous medium, the less viscous fluid will extend long, branching fingers into the more viscous fluid. Understanding this phenomenon, known as fingering instability, is important for industrial and environmental applications including oil extraction and carbon sequestration. We will perform experiments where a gel forms at the interface between the fluids, because a gel barrier could be useful for trapping or restricting the spread of unwanted or dangerous substances in a porous material (like soil or sand).
Nethra Iyer COE'24, "Compilation and Analysis of Chemical Engineering Comics"
Mentor: Lucas Landherr, COE, Chemical Engineering
The purpose of this project is to understand and analyze the trends that arise between previously created chemical engineering comics and first-year engineering students' understanding, confidence, and interest. These qualitative factors will be measured quantitatively via numerical questions sent out in a survey. The results will also be used to refine some of the comics in order to help their full potential and help aid in chemical engineering education. These results will be graphed and then shared in a poster presentation as well as a potential paper.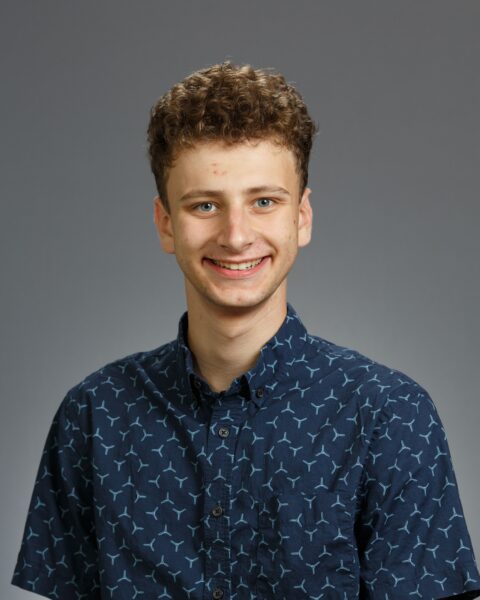 Jonah Jaffe Khoury'25, "Building a Buoyancy-Controlled Float to Increase Accessibility to Marine Research"
Mentor: Tom Consi, COE, Electrical and Computer Engineering
Buoyancy-controlled floats are a type of unmanned underwater vehicle (UUV), that have been crucial in gathering data from our oceans. They function by changing their density by inflating and deflating a bladder. In doing so, they make themselves positively or negatively buoyant, thus allowing them to float up or sink down using minimal energy. The goal of this specific research project is to create a design for a buoyancy-controlled float that is cheaper, lighter and more easily extensible than other designs out there to serve as an entry point for researchers in the field looking to gather long-term underwater data.
Donte Lewis Office of the Provost'27, "The Gut Bacteria and Opioid Addiction"
Mentor: Craig Ferris, COS, Psychology
There are no treatments for opioid addiction. Understanding the interaction between gut bacteria and drug addiction may lead to a better understanding of the mechanism that leads to drug-seeking behavior with the potential to develop new therapeutics. The study has been designed to see if there is a sex difference. Following the genome analysis, Holobiome will work to differentiate the bacteria that may contribute to drug abuse risk. The results of this project will be presented at RISE and abstracted for presentation at the Society for Neuroscience to be held in Washington D.C. in November 2023.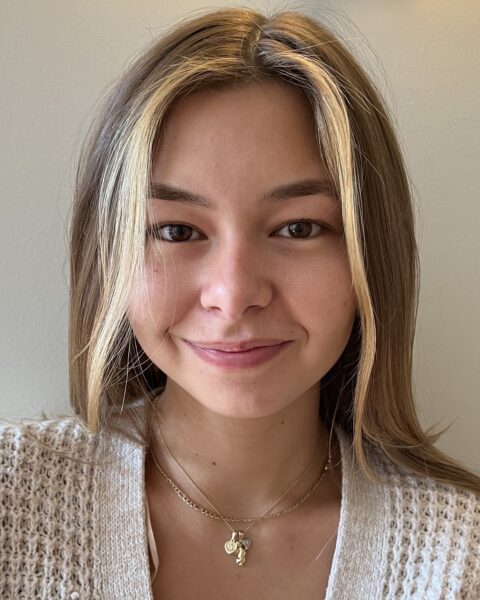 Angelina Magin CSSH'23, "The Association between Domestic Violence and War Trauma in Ukraine"
Mentor: Ekaterina Botchkovar, CSSH, Criminology & Criminal Justice
This project aims to to establish the role of war trauma relative to other predictors in domestic violence perpetration and victimization in Ukraine. Scarce research exists to identify the effect of role exposure on people s behavior and, in particular, in domestic violence. Our study would help address this issue. We will use data elicited from a survey of 1247 residents of two Ukrainian cities, Kharkiv and Lviv, to establish the connection between war exposure and domestic violence. We anticipate producing a manuscript detailing the results of the study and RISE Expo and American Society of Criminology presentations.
Skyler Nikolic COS'24, "Generating Asymmetric Obscurants Using Adaptive Janus Aerosols (GOJA)"
Mentor: Leila Deravi, COS, Chemistry & Chemical Biology
Controlling a fluid in an inaccessible area is challenging but possible, specifically by incorporating asymmetric "Janus" particles, which are polarized and subsequently move under the influence of an electric field. The project aims to deliver an optically modulating display by controlling both particle characteristics and orientation for use in displays and sensors. Successful development will demonstrate autonomous particle control and the potential for incorporating a variety of properties, including selective binding for fabrication of targeted drug delivery. I anticipate a final tunable system capable of visibly apparent attenuation of visible light, which will be presented at the RISE conference.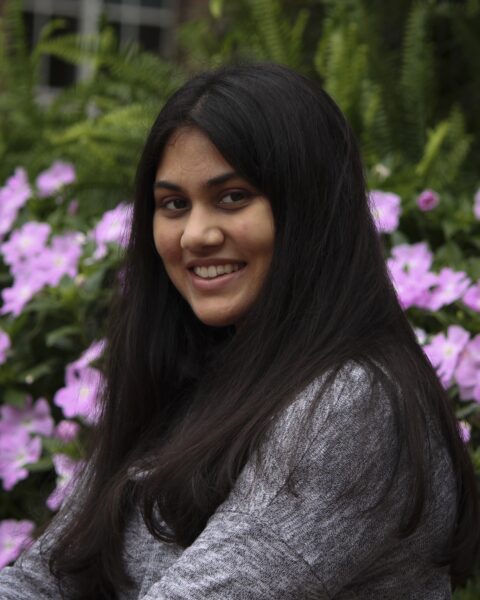 Alekhya Rekapalli COS'24, "Investigating the Relationship between Rodent Ultrasonic Vocalization Patterns and Maternal Behavior in an Early Life Adversity Paradigm"
Mentor: Heather Brenhouse, COS, Psychology
Rats use ultrasonic vocalizations (USVs) to communicate information about the environment. Infant USVs are emitted to help their mom locate them and provide care. These responses are altered depending on early life adversity exposure and age of the pups. USVs are important to understand since mothers need to respond adaptively when their offspring are at risk. This project s goal is to investigate how threats impact a dam s drive to retrieve her offspring. Behavioral assays will be used to investigate dams response to social threats as well as their response to pup vocalizations at different ages and adversity experience.
Rachel Rouff Khoury'24, "Investigating Relationships Between Consumer and Political Preferences"
Mentor: Yakov Bart, DMSB, Marketing
This project will explore the relationship that exists between consumer behavior and political affiliation and how this affects the political landscape. This is an interdisciplinary project spanning the fields of marketing, economics, and political science as the effects of preferences and communications within one domain may affect these in others. Using several large-scale datasets covering political affiliations, consumer preferences, and brand communications, I hope to produce an econometric model quantifying the effects of this relationship.
Madeline Schanen COS'25, "Control of Outer Membrane Proteins and Antibiotic Resistance in Acinetobacter baumannii"
Mentor: Edward Geisinger, COS, Biology
A. baumannii is a drug-resistant microbe responsible for infections such as pneumonia and sepsis in ICUs and has been classified as a high priority for new antibiotic development. A. baumannii controls its multi-drug resistance using a global regulator, BfmRS. BfmRS regulates various parts of the cell envelope including the synthesis of outer membrane proteins. How regulating these proteins determines cell permeability, and ultimately drug resistance, in A. baumannii is not clear. In this project, I will define the roles of outer membrane proteins in controlling these functions, which can help inform ways to undermine antibiotic resistance in A. baumannii .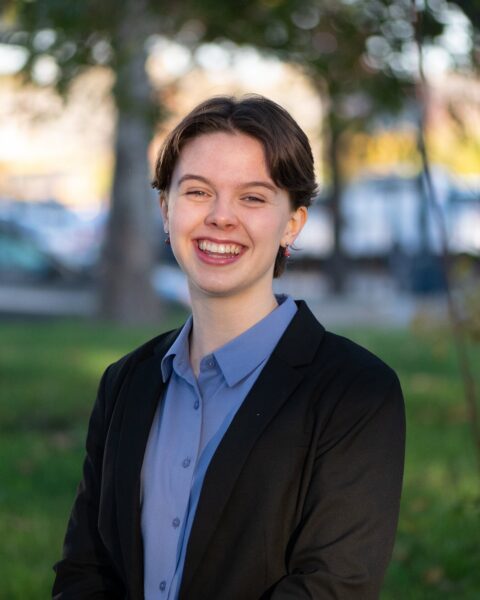 Lauren Uhl CSSH'25, "The Might of Meritocracy: Identifying and Analyzing Segregationist Rhetoric in Boston's Newspapers across Exam School Crises, 1963-2021"
Mentor: Victoria Cain, CSSH, History
During three key crises in Boston's exam school history (The Baby Boom, Boston Busing Crisis, and COVID-19 Pandemic), debates about admissions exam requirements proliferated. While research agrees that admissions exams uphold segregation in Boston, exam requirements remained after each of these crises. This project examines The Boston Globe, Boston Herald, and Bay State Banner archives to identify how each newspaper depicted exam school crises and exam requirements. Findings will identify the language used to covertly defend racism and uphold segregation in Boston's exam schools. Ultimately, I will draft an article for publication in a historical journal.
Summit Awardees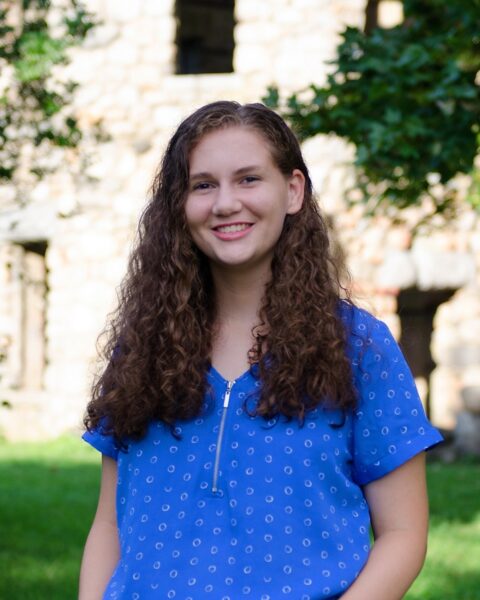 Lina Abu-Absi COE'24, "Differentiation of Sympathetic and Parasympathetic Neurons for Investigation of Vascular Graft Integration"
Mentor: Ryan Koppes, COE, Chemical Engineering
Vein grafts are often used in bypass surgeries to treat blocked portions of arteries with atherosclerosis, in which arteries narrow due to plaque build-up. However, most grafts fail within 10 years. This project strives to differentiate human induced pluripotent stem cells into sympathetic and parasympathetic neurons, which compose arterial nerves, by optimizing relevant differentiation protocols. This work will support organ-on-a-chip development to further study the interaction between nerves and blood vessels, and thus increase the efficacy of vascular grafts. This work will be presented at the RISE Expo in Spring 2023 and the AIChE and BMES conferences in Fall 2023.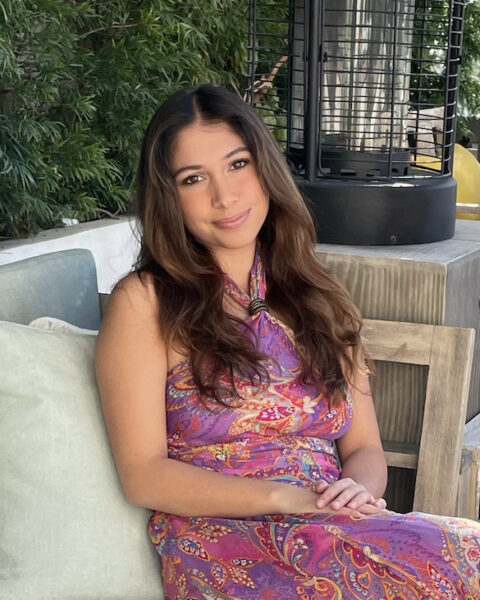 Bita Adel-Zadeh COS'24, "Pregnancy's Effects on Associative Learning and Estrogen Receptor Expression in Rats"
Mentor: Rebecca Shansky, COS, Psychology
This project aims to expand the minimal research on pregnant models by studying the effects of pregnancy on associative learning and estrogen receptor (ER) expression. To do so, I will determine the pregnancy-related alterations in learning and memory processes during Fear Conditioning, Extinction Learning, and Extinction Retention. Subsequently, I'll examine the expression of ERα in the brain regions responsible for the brain's learning and memory processes. I plan on expanding and contributing to the minimal research on pregnant models by drafting a publication to submit to a peer-reviewed journal and creating a poster to be presented at RISE.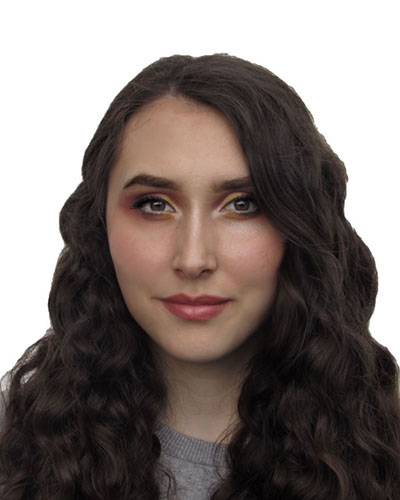 Carolina Aguilera Barraza COE'24, "Anthocyanins as Broad-Spectrum Light Filters and as a High-performing Cosmetic Ingredient"
Mentor: Leila Deravi, COS, Chemistry & Chemical Biology
This project consists of the in-depth study of anthocyanins, and their performance as broad-spectrum light filters, as a natural and non-toxic cosmetic ingredient. Now more than ever, the personal care industry is looking for sustainable and high-performance ingredients that will enhance any beauty product while taking care of its consumers. I will be conducting research to perfect the pigments' extraction, purification, and stability protocols so that we can begin performance testing to ensure the quality of the ingredient. The expected outcomes are a better understanding of anthocyanins, their performance in a cosmetic formula, and a published paper.
Sidharth Annapragada COE'24, "Low-Cost Sonar-Based Communications System for Underwater Biomimetic Robots"
Mentor: Joseph Ayers, COS, Marine & Environment Sciences
Unmanned underwater robots are becoming an increasingly useful tool for monitoring and managing aquatic environments, especially as man-made and natural environmental disasters become more prevalent. Sending and receiving data from the robots is crucial for their smooth operation. This project revolves around developing a low-cost, customizable sound-based transmitter-receiver ("sonar transceiver") for use as a communication and localization system in existing underwater robots. This work will produce a working low-cost sonar transceiver that can be used in the open water for various robotic systems and will be presented at RISE and externally.
Kai Beattie COS'23, "Investigating Hypoxia-Adenosinergic Immunosuppression and CD73-Mediated Cross-Protection within Quasi-Mesenchymal Murine Breast Carcinoma"
Mentor: Stephen Hatfield, Bouvé, Pharmaceutical Science
A major focus of cancer biology are the physiological pathways exploited by aberrantly dividing cells, whose genetic diversity is responsible for the acquisition of hallmarks that enable tumorigenesis. These cancer hallmarks include evasion from immune attack and activation of metastatic programs. This research aims to investigate whether a hypoxia-dependent mechanism of immunosuppression influences the pro-metastatic epithelial-to-mesenchymal transition and contributes to resistance to therapeutic intervention. Murine breast carcinoma cells will be cultured as three-dimensional spheroids in different oxygen tensions to study transcriptional changes. The findings will be presented at RISE and published in an external academic journal.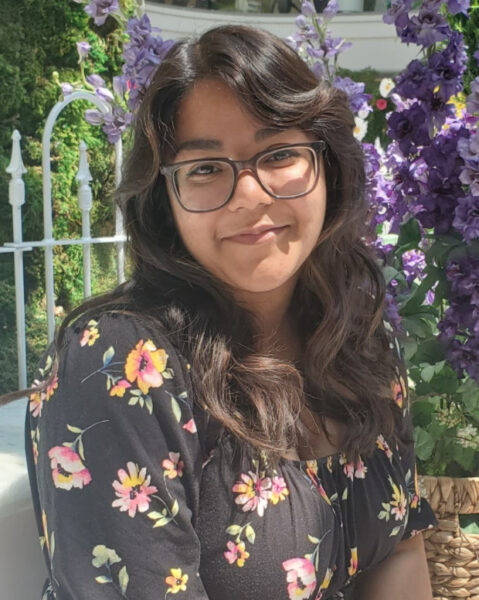 Barkha Bhavsar COE'23, "Investigating Cathode Performance with Composite Solid Electrolyte Li-Ion Batteries"
Mentor: Joshua Gallaway, COE, Chemical Engineering
This work will further study the techniques used to characterize composite solid electrolytes, an alternative to liquid electrolytes used in lithium-ion batteries. Current liquid electrolytes have reached energy-density limits and are flammable, so CSEs are a promising solution. Cathodes utilized with CSEs will be studied by integrating PEO into them to create a more uniform Li+ transport pathway and improve ionic conductivity of the system. Thicker cathodes will also be made in the CSE format to match liquid electrolyte cathode porosity. This work will be shared at RISE and Dr. Gallaway's lab meetings.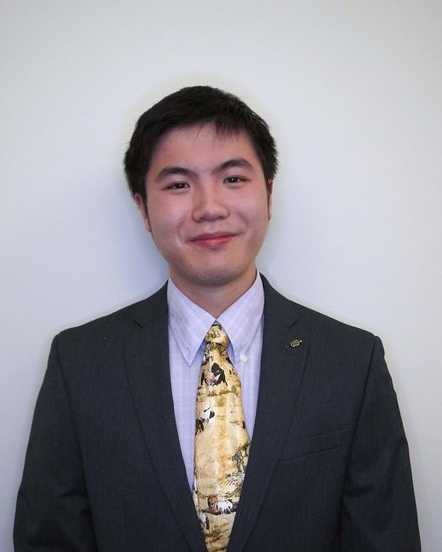 Stephanie Chun COE'24, Brian Cho COE'23, "Bio-Based Cementitious Material from Engineered Microbe"
Mentor: Neel Joshi, COS, Chemistry & Chemical Biology
Cement production is the second leading cause of CO2 emissions. To become more carbon-neutral, we must explore alternative methods of producing cement. Our project aims to build bio-based cementitious material from engineered microbes by taking advantage of Curli fibers, self-assembling amyloid proteins produced by E. coli . We aim to engineer material binding proteins onto the curli subunit, CsgA, to build novel proteinaceous materials using sand, chitin, and cellulose. We will examine these constructs by testing their affinity to existing cementitious composites and investigating the mechanical properties of the resulting bio-bricks.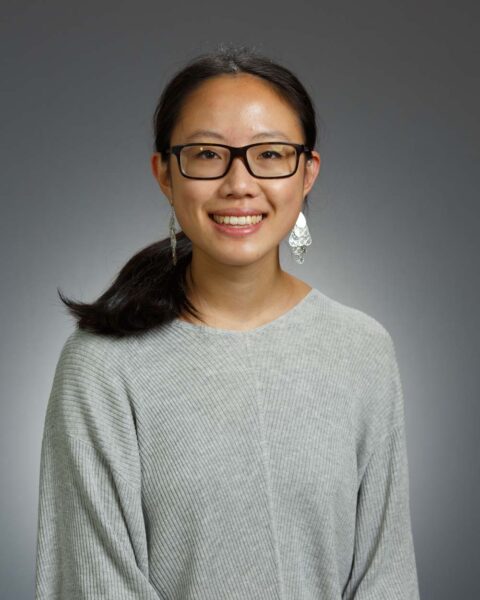 Amanda Dee COE'23, "Developing Catharanthus roseus Root Cultures Encoding a Dual Inducible System"
Mentor: Carolyn Lee-Parsons, COE, Chemical Engineering
Catharanthus roseus is a medicinal plant that produces two anti-cancer compounds in low quantities. Therefore, the Lee-Parsons lab focuses on engineering enhanced production. The biosynthetic pathway is controlled by multiple transcription factors (TFs), so the lab is aiming to develop a single synthetic biology tool that can regulate multiple TFs simultaneously. In this work, the tool contains fluorescent reporters instead, using fluorescence as a proxy for gene expression. After confirming successful function, the reporters will be replaced with regulators of interest. This work will hopefully be presented at ASPB2023 and the student is in the process of co-authoring a paper.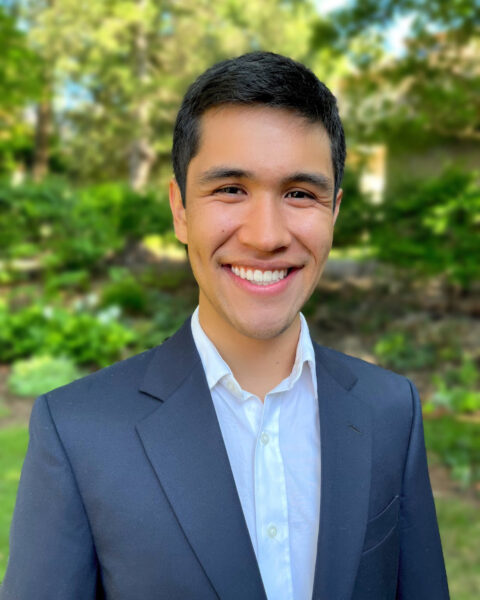 Jason Denoncourt COE'23, "Enhancing Phage Attack against Multidrug-Resistant Acinetobacter baumannii"
Mentor: Edward Geisinger, COS, Biology
The emergence of multidrug-resistant bacterial pathogens in the clinic threatens public health. The use of lytic bacteriophages, viruses that selectively attack and kill bacteria, has gained renewed interest as an alternative therapeutic approach for antibiotic-resistant infections. My project will investigate a mechanism to increase phage susceptibility in a major multidrug-resistant pathogen, Acinetobacter baumannii , which causes hospital-acquired diseases including sepsis. Activating a stress response that raises the amount of capsule on the surface of the bacteria increases binding and killing by phages. I will determine the applicability of this mechanism to diverse strains of A. baumannii possessing different types of capsule.
Hannah Ferguson COS'24, "Implementing Virtual Exchange and intergenerational Service-Learning in intermediate German courses"
Mentor: Carolin Fuchs, CSSH, World Languages Center
This research project seeks to explore how virtual Service-Learning is a positive tool in the language learning classroom. I have been assisting my mentor, Professor Carolin Fuchs, in analyzing data (reflections, questions etc.,) collected from students at Northeastern who participated in a virtual Service-Learning project, in which the students connected over Zoom with elders in Germany to converse entirely in German. We engaged in multiple rounds of qualitative coding in NVivo12 to code for emergent themes in addition to evidence of intercultural and intergenerational exchange. Ultimately, we hope to create more programs that can impact students and elder's lives positively.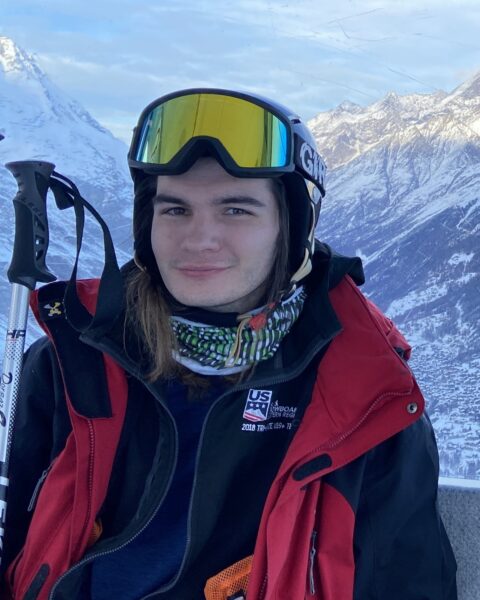 Jarrod Homer COE'23, "Bio-Inspired Robot Armadillo"
Mentor: Rifat Sipahi, COE, Mechanical & Industrial Engineering
This project aims to create a robot that mimics the unique biomechanics of three-banded armadillos that allow them to curl into a ball. Such a mechanism could enable the robot to safely tumble down steep inclines that are normally inaccessible to traditional ground-based robots. The project will focus on designing a resilient shell mechanism and basic walking functionality, culminating in testing on short staircases or hills. Results will be presented at Northeastern's RISE Expo.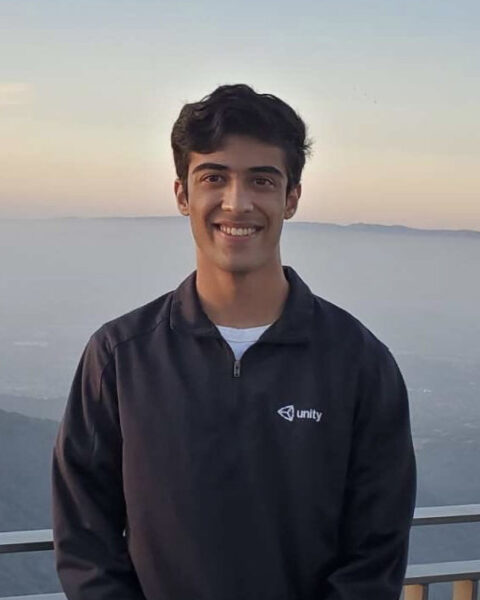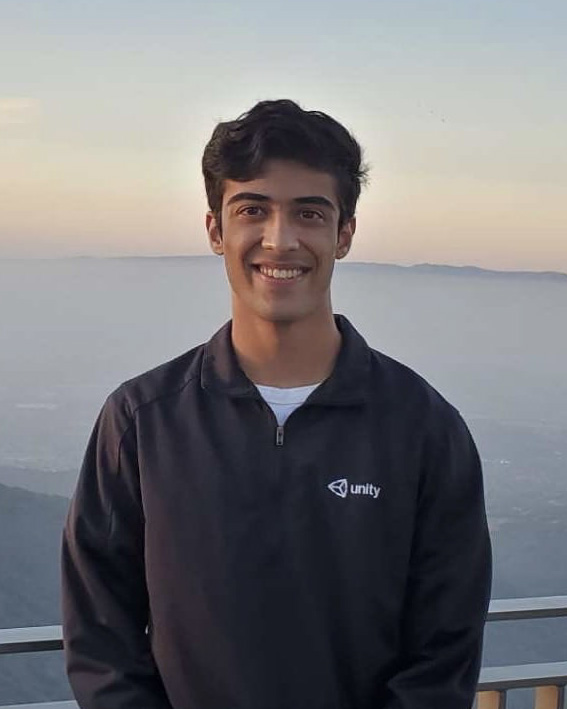 Dhruv Jatkar Khoury'25, "Validating Novel Cross-Feeding Pathways in a Syntrophic Co-Culture"
Mentor: Benjamin Woolston, COE, Chemical Engineering
The purpose of this project is to validate computational predictions for the optimal interactions between two microbes in a syntrophic co-culture system. Acetogens are a group of microbes that can convert greenhouse gases such as carbon dioxide into high-value biochemicals. When paired with an aerobe partner, they can divide up the labor of this task more efficiently. I propose to take simulation data for novel metabolic pathways and perform isotopic labeling experiments to validate the interactions experimentally. The results from this project will be published and will be presented at the RISE conference.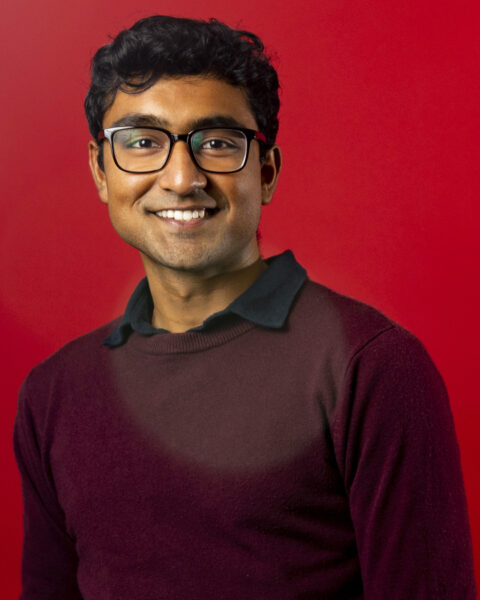 Vivek Kanpa Khoury'23, "Understanding Aging: The Role of Dose-Sensitive Collagen Transcription for C. elegans Peroxide Resistance"
Mentor: Javier Apfeld, COS, Biology
Innate immunity is a conserved defense mechanism that protects C. elegans from bacteria-induced oxidative stress. Neuroendocrine signaling via TGF-B transcription regulation and insulin-dependent fat development coordinates an innate immune response through the dbl-1 ligand. How these signals integrate for innate immunity is poorly understood. This investigation seeks to assess the relationship between DBL-1 and upstream insulin signaling. Studying oxidative stress responses in C. elegans can explain the dysregulation in neuronal signaling seen in Alzheimer's Disease. I hope to use the support from the PEAK Summit Award to publish and present my work understanding dbl-1.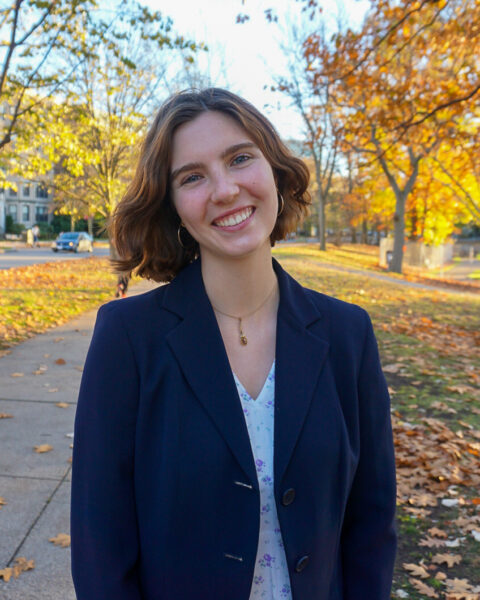 Grace Kennedy Bouvé'25, "Retrospective Epidemiological Study on Visceral Leishmaniasis Risk Factors and Treatment in Baringo County, Kenya"
Mentor: Richard Wamai, CSSH, International Affairs
This project seeks to determine the risk factors for infection and the effectiveness of treatment for Visceral Leishmaniasis (VL), a Neglected Tropical Disease, in Baringo, County, Kenya. This study is unprecedented in this sphere and will greatly assist global understanding, prevention, and treatment of VL. My research will analyze medical data from VL patients in the region as well as involve follow-up of each patient's current health status, culminating in a manuscript examining the results of the study. The project results will then be presented at RISE 2024 and the American Society of Tropical Medicine and Hygiene 2023.
Andrea Koid COS'23, "Medicinal Chemistry Optimization of Chemotypes against Chagas Disease"
Mentor: Lori Ferrins, COS, Chemistry & Chemical Biology
Chagas disease is a neglected tropical disease caused by the parasite Trypanosoma cruzi which causes a loss of over 800,000 disability-adjusted life years worldwide. Current treatments are limited due to severe side effects and low efficacy. This project focuses on optimizing small molecules for improved potency against the parasite, mammalian cell selectivity, and drug-like properties. Our target outcome is to develop a library of compounds to further understand the relationship between chemical structures and their antitrypanosomal activities. I plan on presenting my research at RISE, ACS Fall Meeting 2023, and the ACS Northeast Regional Meeting 2023.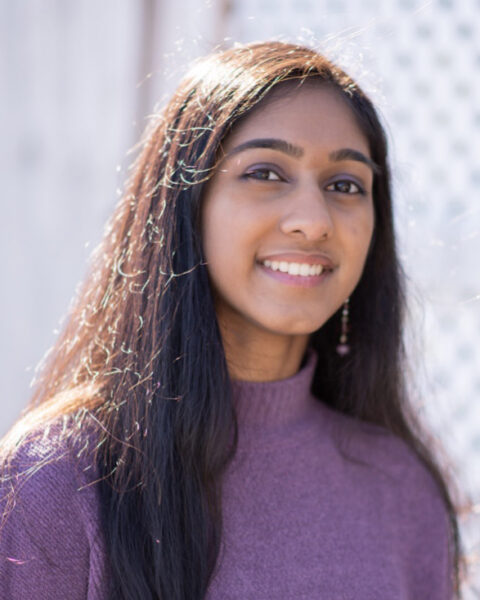 Shriya Krishna COS'23, "Fibrin-Targeted Radiotherapy of Gastric and Pancreatic Cancer"
Mentor: Anne Van de Ven-Moloney, COS, Physics
There remains a need for more effective treatment for patients of gastric and pancreatic cancer. This project will evaluate a novel approach to detect and treat gastric and pancreatic cancer by targeting fibrin in the tumor microenvironment. Tumors in subcutaneous mouse models of these cancers will be imaged using a fibrin-targeting PET probe and treated using the same probe labeled with Y-90 for targeted radiotherapy. The probe's effectiveness will be evaluated through monitoring tumor growth, fibrin levels, and other biomarkers of treatment response. The results from this study will be presented at RISE and a potential peer-reviewed publication.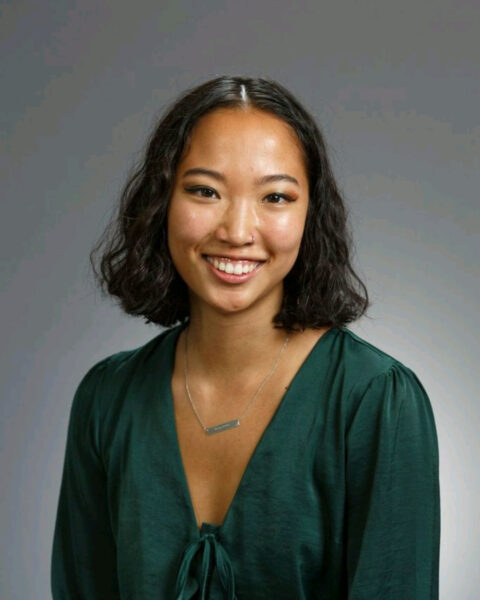 Jade Law Bouvé'23, "Suppressor Analysis of BfmRS Essentiality in Multidrug-Resistant Acinetobacter baumannii"
Mentor: Edward Geisinger, COS, Biology
Acinetobacter baumannii is a gram-negative bacterium that infects hospitalized, immunocompromised patients, often with devastating consequences due to extensive antibiotic resistance. BfmRS is an important signal transduction system that globally regulates the intrinsic antibiotic resistance of A. baumannii . Inhibiting BfmRS increases antibiotic sensitivity, and also directly blocks bacterial growth with at least one clinical strain. This system is thus a potential target for new antimicrobial treatments. My research investigates why some A. baumannii bacteria depend on BfmRS for growth. I will examine suppressor mutations bypassing this dependence that I isolated previously. I will share my results at RISE.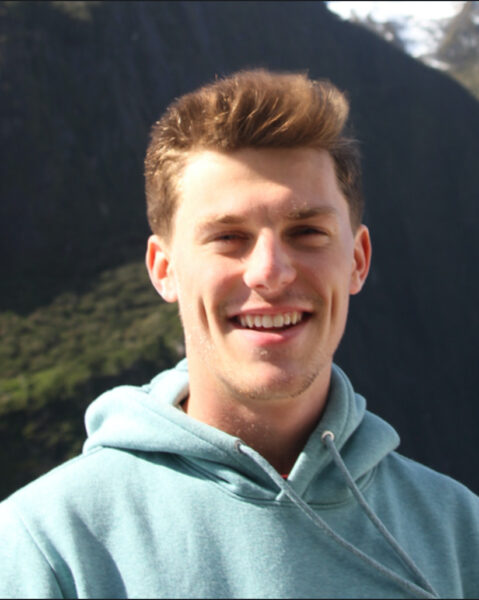 Chase Leffers COE'23, "Mitosis PCB with Adaptive Voltage and Current Control"
Mentor: Tom Consi, COE, Electrical and Computer Engineering
This is a continuation and expansion in scope of the original Mitosis 3D printer. The goal of this project is to develop a low-cost, highly capable, and fault-tolerant PCB that can operate all of the components in the burgeoning Mitosis ecosystem. To date, Mitosis has built a working 3D printer, an adjustable angle nozzle with 2 degrees of freedom, a filament-creation device that can mix up to 6 ingredients to create highly custom filament with unique properties, and a prototype of an adjustable angle nozzle. This project aims to create a PCB to integrate the ecosystem and improve prototyping speed.
Devin Lloyd COS'23, "Exploring the Regulation of Biofilm Formation in Acinetobacter baumannii"
Mentor: Veronica Godoy-Carter, COS, Biology
Acinetobacter baumannii is a bacterium that causes many infections within hospitals. Its ability to form highly protective environments, or 'biofilms', make it difficult to treat. Two proteins, Lon and SurA1, are known to promote creation of biofilms, and Lon is known to regulate the production of SurA1 within cells. However, the details of this interaction are unknown. Using the novel CRISPy-ChIP' assay developed in Dr. Godoy-Carter's lab, I will determine the method that Lon uses to regulate SurA1 production. My results will be presented at this year's annual meeting of the American Society for Biochemistry and Molecular Biology.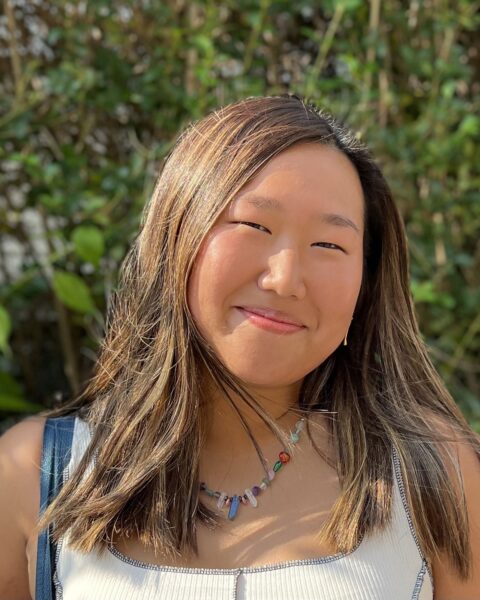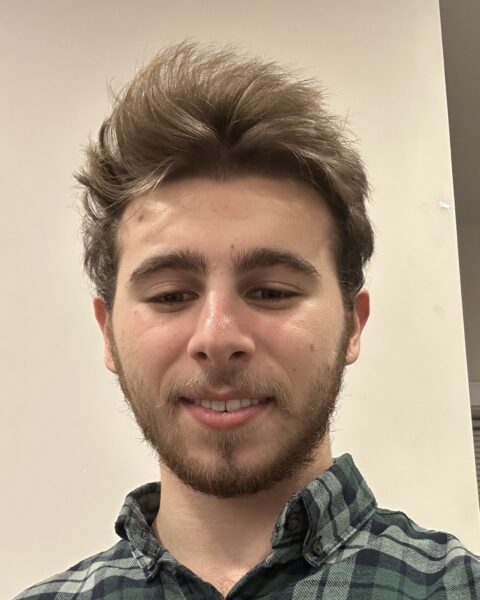 Faith Lukang COE'25, Benjamin Levin COE'24  "In-Situ Life Detection System"
Mentor: Taskin Padir, COE, Electrical and Computer Engineering
An in-situ life detection system is a requirement of the University Rover Challenge. This year, there are 2 separate tests that need to be done on the soil samples: several organic molecule detection tests using paper test strips and an ATP detection test using a Luciferase solution. In order to maximize the efficiency of the automated test procedure, the rover would ideally be able to split a single sample. The system must be optimized to minimize the complexity of obtaining samples, dividing them amongst the two tests, and the actual testing for evidence of life.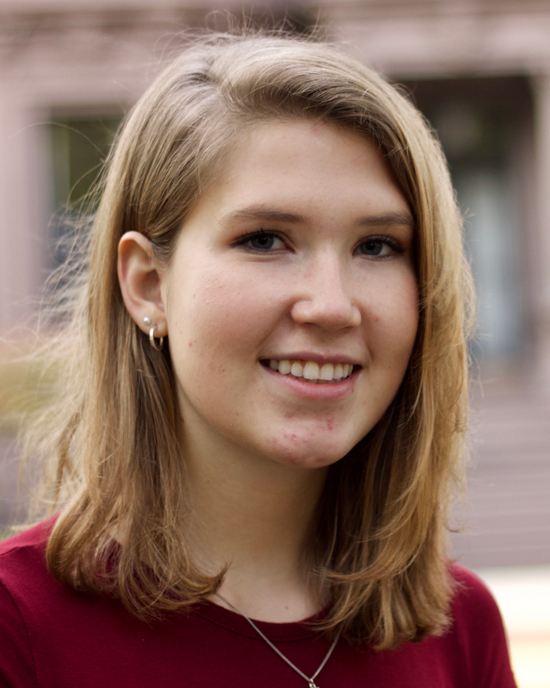 Gillian McClennen COS'24, "Novel Transcription Factor Linking Pulcherrimin to Cell Death in Bacillus Subtilis"
Mentor: Yurong Chai, COS, Biology
Pulcherrimin is a red, iron-binding pigment that is produced when Bacillus subtilis forms biofilms: macroscopic structures that protect communities of bacteria from exogenous threats. We have discovered a unknown transcription factor, YhjH, that regulates pulcherrimin production and produces a severe death phenotype. This poses an interesting new mechanism to prevent or treat biofilm associated infections. We will use ChIP-seq and whole genome sequencing to identify the genes that are directly regulated by YhjH and the set of genes directly cause YhjH-associated cell death. I will present these findings at the RISE and #DiscoverBMB conferences in 2023.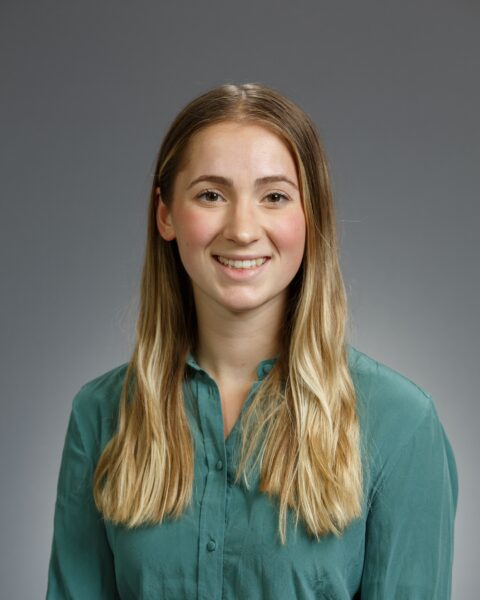 Anna Meglan COS'23, "Identification of Plasmodium falciparum Autophagy-related Protein 8 (PfAtg8) Inhibitors"
Mentor: Roman Manetsch, COS, Chemistry & Chemical Biology
The rise in antimicrobial resistance against current malaria treatments necessitates the identification of alternative malaria targets and new antimalarial drugs. Plasmodium falciparum autophagy-related protein 8 ( Pf Atg8) has been identified as one such target, though there are few known inhibitors due to the druggability challenges. Through a distinct kinetic target-guided synthesis screening campaign, wherein a target protein assembles its own inhibitor, we have identified multiple potential Pf Atg8 inhibitors with a multicomponent reaction. Hits will be re-synthesized to confirm identification and tested for targeted binding through thermal shift assay and ALIS-MS/MS.
Kira Mok CSSH'23, "PFAS and Firefighter Activism"
Mentor: Phil Brown, CSSH, Sociology and Anthropology
Per-and polyfluoroalkyl substances (PFAS) are a class of toxic chemicals associated with a variety of negative health effects. While most people are exposed to PFAS at some level, some people are disproportionately exposed. Firefighters have the potential for high levels of occupational PFAS exposure due to high levels of PFAS in the aqueous film forming foam they use as well as in the turnout gear that they wear. For this project, I will use interviews, media analysis, and content analysis to understand how PFAS hazards to firefighters have been discovered and what actions have been taken to address said risks.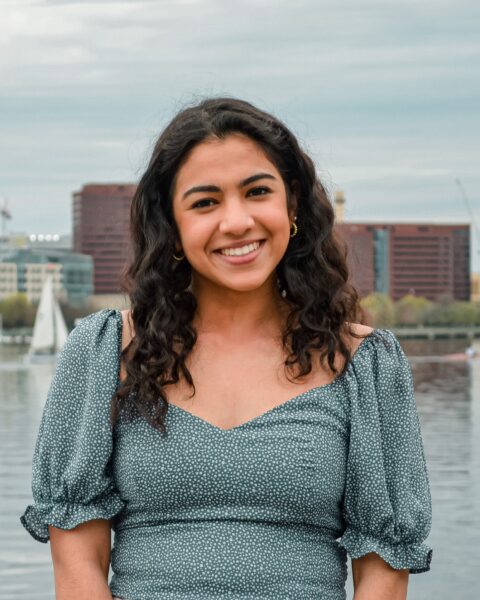 Nikita Murli COS'23, "Tooth Emergence in Children with Autism Spectrum Disorder (ASD)"
Mentor: Gail Begley, COS, Biology
This exploratory study will investigate whether children with ASD have different patterns of primary tooth emergence compared to typically developing children in Avon Longitudinal Study of Parents and Children (ALSPAC). Through the use of multiple linear regression we will model the relationships between ASD with both age at first tooth and rate of tooth emergence. This study will lay a platform for further understanding a mechanistic basis of tooth emergence as a potential biomarker for early ASD diagnosis.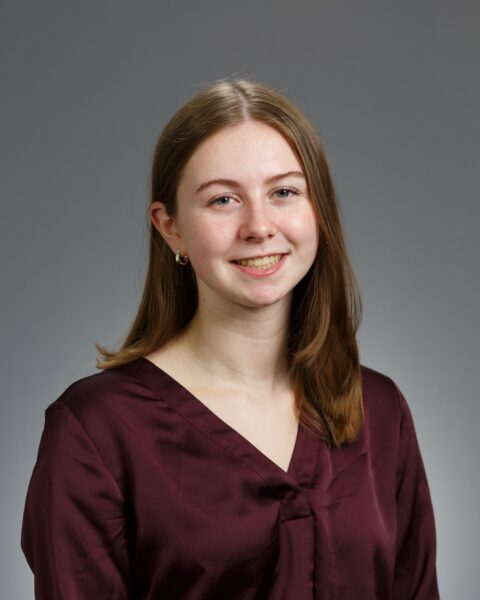 Katherine O'Brien Bouvé'24, "Housing Structures and Leishmaniasis Transmission in Baringo County, Kenya: A Nested Study of On-Going Dynamics for Transmission of Visceral Leishmaniasis."
Mentor: Richard Wamai, CSSH, Cultures; Societies; and Global Studies
Leishmaniasis is a neglected tropical disease transmitted by sandflies and endemic in Baringo County, Kenya. There are many risk factors that influence transmission, primarily poverty, that lead to 5 million people being at risk in Kenya annually. Housing structures may also play a role in transmission as well due to the nature of the sandfly and the susceptibility of the home to vectors. This project seeks to examine if there is an influence between the type of housing structure and leishmaniasis transmission in the East Pokot/Tiaty region of Baringo County in hopes to inform primary prevention efforts in the future.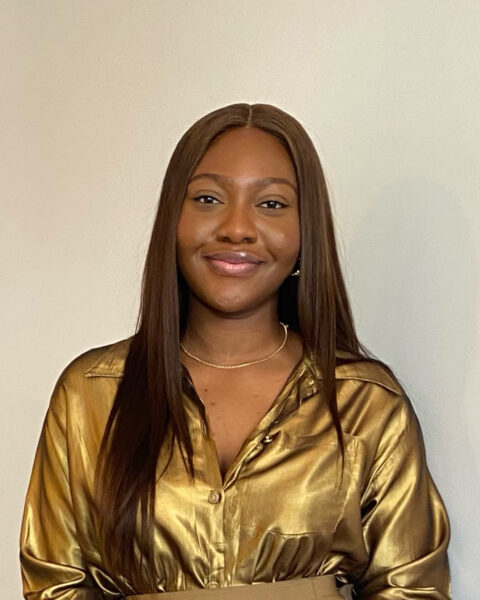 Naa Momoh Odarteifio COE'23, "Exploring the Effect of Structural Differences in EMD Cathodes and a-MnO2 Cathodes on Zinc-MnO2 Battery Cycling Stability"
Mentor: Joshua Gallaway, COE, Chemical Engineering
There is a need for an alternative battery technology to lithium-ion batteries due to their flammability, expensiveness, and the unsustainability of the raw material supply. Zinc-MnO 2 batteries are a possible replacement as they have comparative theoretical electrochemical performance, are cheaper, safer, and use environmentally benign materials. The issue with zinc-ion batteries is their rapid capacity fade and cycling instability due to poor zinc intercalation in the cathode. This project intends to improve the zinc-ion cell performance by exploring how structural differences in EMD cathodes and alpha-MnO 2 cathodes can influence zinc intercalation and in effect, the cell cycling stability.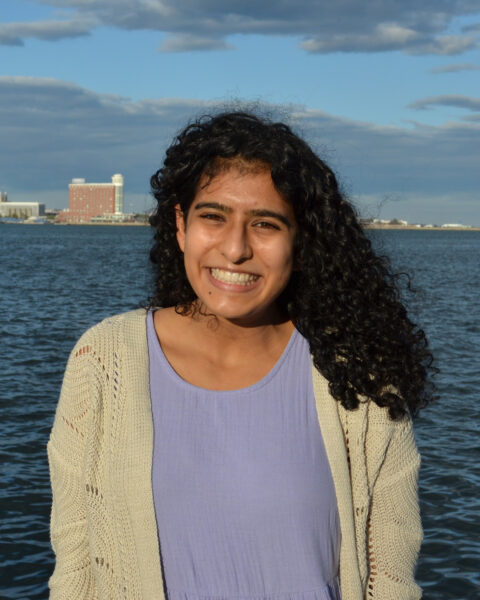 Ashka Patel COE'24, "Tying Mechanosensitive Vesicles with Molecular Knots"
Mentor: Jessica Oakes, COE, Bioengineering
Mechanosensitive channels (MSCs) are ubiquitous in biology and present significant potential for application in drug delivery systems. MSCs allow molecules to be transported across a membrane when membrane tension increases, which can be achieved by inserting molecules into the bilayer. This project aims to examine the effect of inserting a molecular trefoil knot into the membrane of an artificial vesicle to study the activation of the associated MSCs by visualizing and quantifying the transport of a fluorescent dye out of the vesicle. The results of this project will be presented at CMU RAM Annual Summit and published in an academic journal.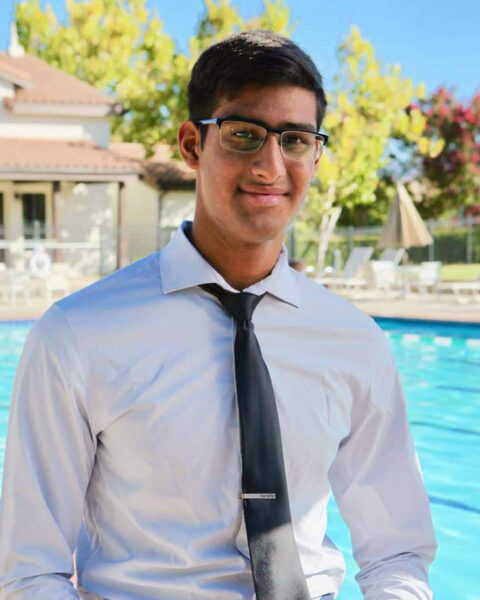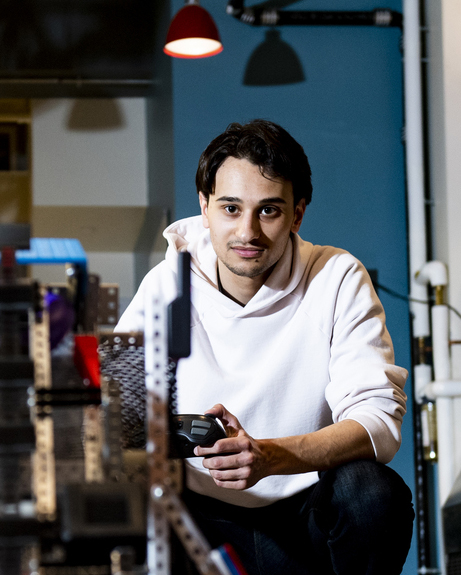 Sharwin Patil COE'24, Ethan Muhlon COE'23,  "Robotic-Arm Educational Kit"
Mentor: Rifat Sipahi, COE, Mech & Industrial Engineering
We plan to build an educational kit for a mechanical engineering class that teaches the fundamentals of robotic manipulators. Currently, existing robotic manipulator kits can be very costly and our goal is to design and build a cheap kit for students to utilize for hands-on learning in the classroom along with the course material. The kit will be cheap enough for several to be funded with the PEAK Summit Award to support up to 20-30 students enrolled in the course.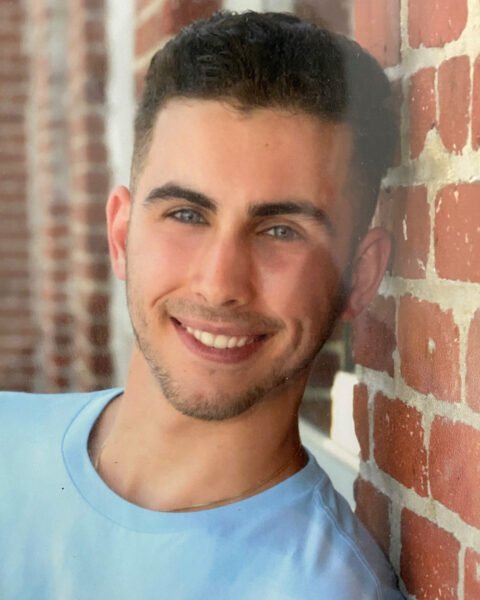 Dominic Pizzarella COE'26, "Evaluation of Ionically Conductive Hydrogels Ability to Amplify Cell Signaling for Organ-On-Chip Applications"
Mentor: Ryan Koppes, COE, Chemical Engineering
Organ-on-chip technology has shown increasing promise in the drug development industry. This platform incorporates hydrogels (3D crosslinked network of insoluble, hydrophilic polymers) which allow for accurate emulation of the in-vivo environment. However, 3D cultures are limited in their ability to be thoroughly tested since most tissue engineering experiments have been optimized for 2D as it is cheaper and less time consuming. It is hypothesized that an ionically conductive hydrogel has the ability to amplify cell signaling which would allow for 2D experimentation methods to be applied to 3D. I hope to share my findings at the BMES national conference.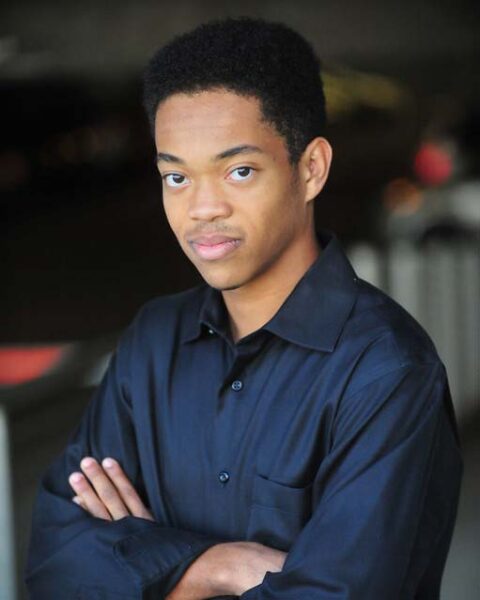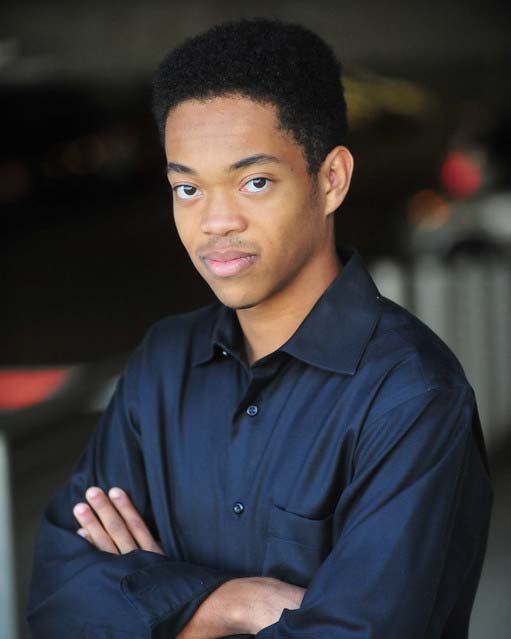 Gabriel Reid CAMD'23, "Kid Chrysalis: Butterfly Warrior"
Mentor: Jennifer Gradecki, CAMD, Art and Design
Kid Chrysalis: Butterfly Warrior (KCBW) is a coming-of-age superhero graphic novella for middle-grade readers (ages 10-14). The story follows Chris Caden, a Black trans-nonbinary teenager, who is secretly a crime-fighting butterfly warrior, and their journey working up the courage to come out to their superhero father. The project is a 60-page print comic paired with a 15-minute semi-animated, voiced version of the comic for YouTube.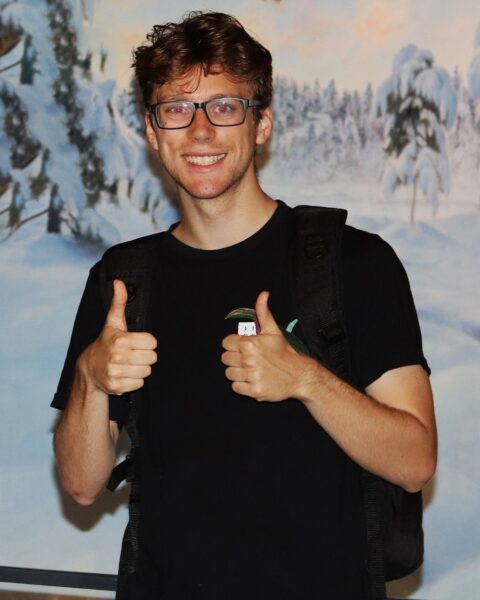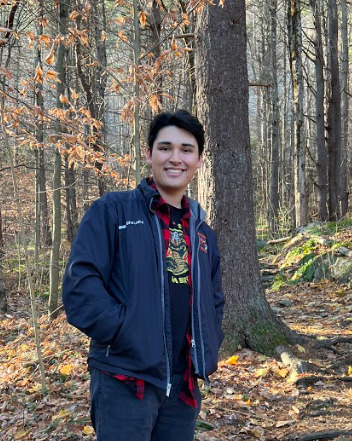 Jonah Saunders COE'24, Andrew Presti COE'24, Scott Logcher COE'25, "Space Building Drone"
Mentor: Rifat Sipahi, COE, Mech & Industrial Engineering
Colonization of Mars has been a goal of many people, but in order to achieve this, safe structures have to be created. We are designing an aerial drone that will be able to construct bricks from the existing Martian soil, and then transport them through the Martian atmosphere in order to construct a structurally sound building. The drone itself will consist of four propellers for lift and one grabbing arm to lift the brick. We are planning on displaying our final designs and results at the SEDS/NURobotics showcase night and hopefully this will generate further interest in the project.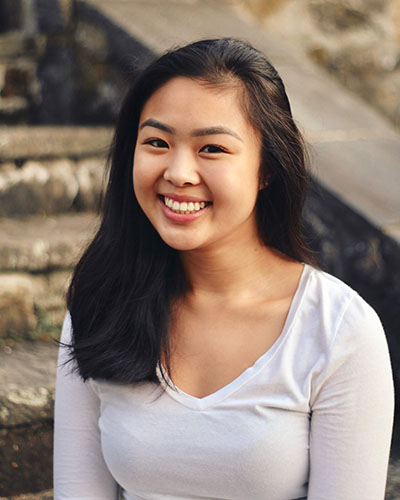 Joyce Shen COS'23, "Reversing Hypoxia-Induced Immunosuppression Using Oxygen-Generating Cryogels"
Mentor: Sidi Bencherif, COE, Chemical Engineering
Hypoxia, or lack of oxygen, is a common characteristic of injury and disease that impedes natural healing and immune responses. Oxygen-generating biomaterials may provide a novel solution by supplementing oxygen to hypoxic tissues. My project will investigate the use of oxygen-generating biomaterials to locally reverse hypoxia and reinforce the anti-tumor activity of immune cells. Dendritic cells will be treated with a cryogel biomaterial designed to release oxygen over time, then cell function and activation will be tested under hypoxic conditions. The findings will be disseminated through conference presentations and potential journal publications.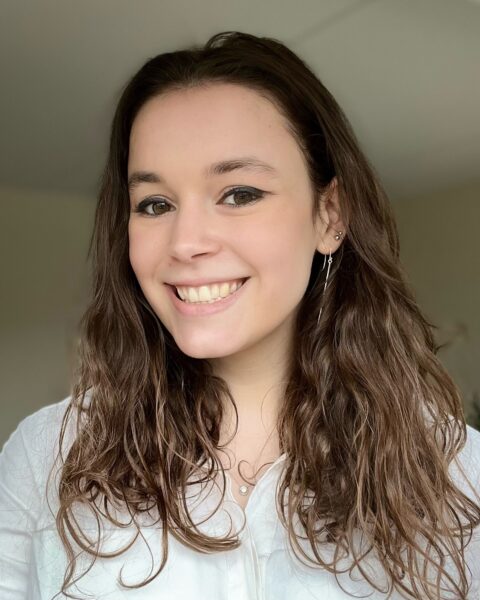 Sabra Sisler Khoury'23, "Motor Adaptation and Learning with Assistive and Rehabilitative Devices"
Mentor: Sternad Dagmar, COS, Biology
It is widely recognized that human movement reflects an immense adaptability of the nervous system, but recent studies revealed rehabilitative devices that induce desired behavioral changes don t necessarily result in neural adaptation. This study will investigate whether cane usage results in sustained or transitory improvements in balance after removing the canes, indicating that neural adaptation occurred. Analyses will be conducted to determine how body configuration changes after a subject s transitions from using canes to standing without canes. We anticipate the effects of canes on postural control are purely mechanical and do not generate lasting adaptations in neural control strategies.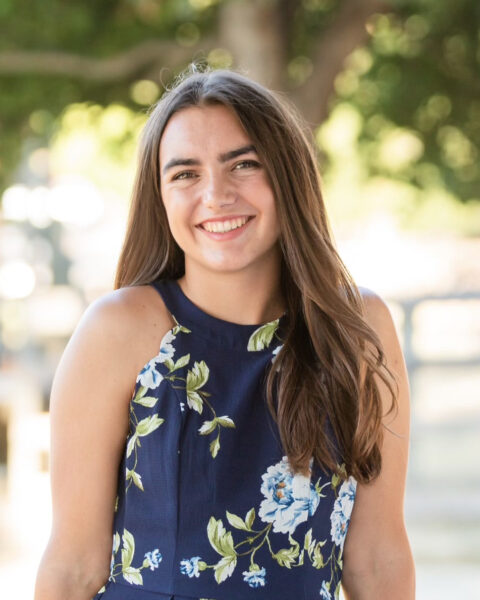 Katelyn Stone COS'24, "Investigating the Role of Neuro-Immune Interactions in the Skin in the Development of Food Allergies"
Mentor: Lindsay Mehrmanesh, COS, Biology
Allergies affects a large percentage of the population today; however, the role of sensory neurons in the development of food allergies is still not fully understood. This project explores this unknown by inducing atopic dermatitis in mice with and without sensory neurons to compare the differences in their ability to be sensitized to a food allergen via the skin. Further, temperature change, IgE levels, and mast cell degranulation are analyzed to determine if an allergic reaction occurred. I hypothesize that sensory neurons promote the sensitization to food allergens in the skin, which leads to anaphylaxis upon challenge.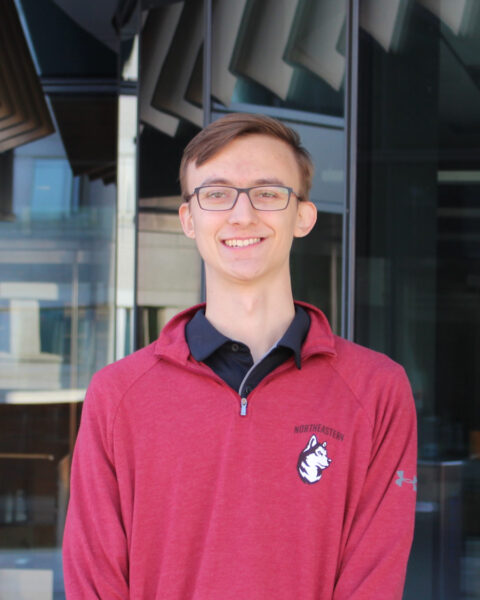 Garrit Strenge COE'24, "Demystifying State-of-the-Art Robotic Manipulator Control Systems"
Mentor: Taskin Padir, COE, Electrical and Computer Engineering
Most industry robotic manipulators are controlled through application specific closed-source software – making it difficult to get access to and learn from at the undergraduate level. Furthermore, open-source solutions lack introductory-level documentation – further raising the barrier to entry. This project aims to demystify the implementation of inverse kinematic and inverse dynamic solvers by implementing various state-of-the-art solutions in a lightweight software stack controlling a custom 6 Degree-of-Freedom (DoF) manipulator – which will be used as a teaching surface for students on the Northeastern University Mars Rover Team, and for a competitive edge in the 2023 University Rover Challenge.
Grace Yang COS'23, "Antifungal Drug Discovery Targeting CHS1 for Candida albicans"
Mentor: Lori Ferrins, COS, Chemistry & Chemical Biology
Invasive Candidiasis, a Candida albicans infection, has an estimated mortality rate of approximately 20% and is commonly observed in patient populations with comorbidities and following complex procedures. As a widespread pathogen, the treatment of options are limited and ineffective which poses a problem this project aims to solve by identifying and synthesizing novel therapeutics for C. albicans that are both potent and selective. This project is in collaboration with Boston Children's Hospital with plans to present at Northeastern's RISE fair and at the 2023 Northeast Regional Meeting of the American Chemical Society in June.
Emma Young COS'23, "Investigating Unique Proteins Coordinating Acinetobacter Cell Division"
Mentor: Edward Geisinger, COS, Biology
The multidrug resistant pathogen Acinetobacter baumannii is a significant and prevalent source of hospital-acquired infections, particularly in intensive care units. This bacterium infects critically ill and immunocompromised patients, resulting in extended hospital stays and high mortality rates. Cell division is not well understood in A. baumannii . Our previous research identified several unique proteins that control this essential process. The aim of this project is to define how these proteins coordinate cell division and replication in A. baumannii. This research can increase our understanding of antibiotic-resistant bacterial infections and how to combat them.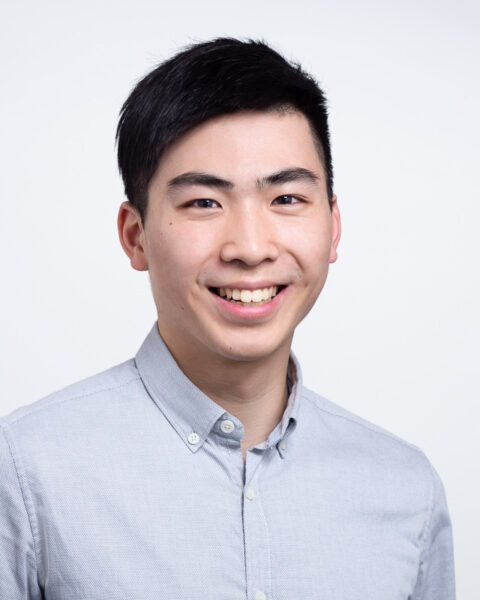 Sterling Yun CAMD'23, "Infra-Structures"
Mentor: Ang Li, CAMD, Architecture
I submit a proposal for a new student publication, entitled "Infra-Structures", with the objective to mediate the SoA community's culture of presentation and collaboration beyond the confines of our design studio. It is grounded in creating a dialogue between academic and professional environments, to examine their points of intersection and interaction. The framework will encourage students to explore history, social and design issues, and interdisciplinary subjects, while reflecting our position as emerging professionals. In addition to furthering architectural scholarship, Infra-Structures is also a source of critique and discussion regarding how we can improve the School of Architecture.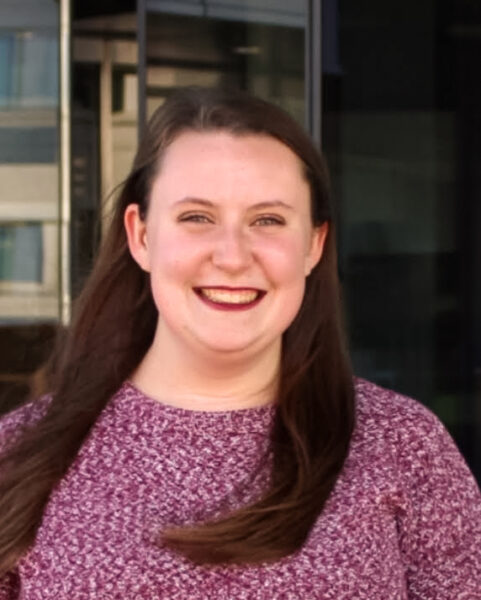 Alex Zeng COE'23, Shannon McInnis Khoury'23"Imitative Haptic Controller for Robotic Arm Onboard Mars Rover"
Mentor: Taskin Padir, COE, Electrical and Computer Engineering
Many robotic manipulators are controlled with devices like joysticks and game controllers. However, these methods lack haptic feedback and do not provide an intuitive understanding of the robot's position, both of which are helpful for teleoperation without line-of-sight (required for Northeastern's Mars Rover). The researchers will instead investigate a small replica of the rover's arm that acts as a haptic controller and "puppets" the rover's manipulator, providing an intuitive method of object manipulation by relaying the forces acting on the primary arm. This project will be showcased in the University Rover Challenge and tested at NASA's Mars Desert Research Station.