Huskies Vie for Schwarzman Scholarship This Fall
The Schwarzman Scholarship funds a yearlong master's course at Tsinghua University, one of China's most highly regarded institutions of higher education. Among the newest of the prestigious postbaccalaureate awards, the Schwarzman Scholarship was designed with the 21st century in mind and a belief that knowledge of contemporary China will be essential for leaders in all fields. This year Northeastern University was proud to advance three exemplary students for this award.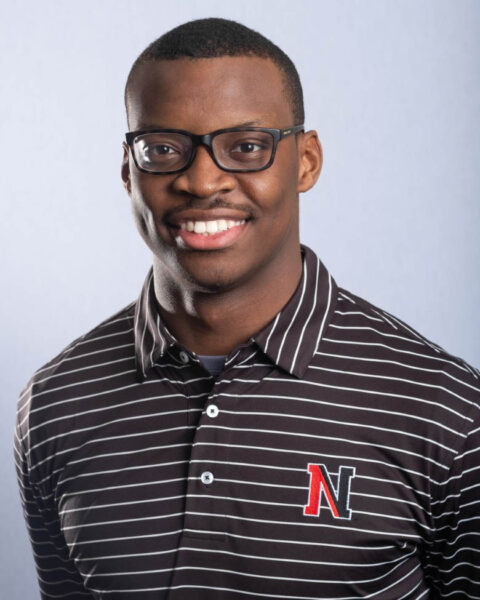 Arlen Agiliga DMSB'22
Finance
Arlen Agilga is a member of the University Honors program majoring in Finance. As co-founder of Northeastern's first business club for students of color, the Black Business-Oriented Student Society (BBOSS), he works to promote greater diversity and cultural awareness in business. Arlen is also a longtime writing consultant for Northeastern's Writing Center, where he has helped students at all levels and from all disciplines express their ideas in with clarity and precision. Arlen has worked at a global financial institutions including J.P. Morgan and Goldman Sachs, and he is passionate about public markets. He believes that Chinese firms will continue to play a pivotal role in the international business landscape and, as a Schwarzman Scholar, plans to spend his time learning about the cultural context informing Chinese business—from laws and regulations to social customs and traditions. Arlen is also a film buff and would love the chance to take a deeper dive into Chinese cinema.
Drew Baldwin CSSH'21
International Affairs, minor in international security studies
Throughout her Northeastern career, Drew Baldwin focused her academic studies and professional pursuits on issues of international security, with an emphasis on Chinese language and culture. This sustained focus enabled Drew to shape a vision of global cooperation founded on twin priorities of deescalating potential conflicts and ramping up societal resilience and preparedness. Open conflict might be avoided, but there are other challenges that will require U.S.-China cooperation, most notably climate change and its consequences such as refugee crises, food shortages, new migration patterns, and more. As a research assistant for Dr. Nikos Passas, Drew contributed to a chapter of a book entitled, Big Policing, Big Crime: All About Big Money? Drew has also done research under Dr. Risa Kitagawa and worked for Massachusetts Peace Action, the US Attorney's Office for the District of Massachusetts, and the Massachusetts Office of the Inspector General. Drew was named a 2020 Millennium Fellow for her project, "Durability of Peace."
Nicole Naquin CSSH'22
Political Science
Nicole Naquin aspires to an international policy career focused on introducing innovative policy solutions for the Southeast Asian region which draw inspiration from pre-colonial systems of governance, and which capitalize on local cultural strengths, to address the region's contemporary issues: unstable regimes, rising inequality, and the pressures of that come from being located directly between a strengthening China to the West and an unstable United States to the East. As a former journalist, Nicole knows the power that community leaders hold and how to elevate their voices and further their causes. This skill helped Nicole excel in professional positions at the US Global Leadership Coalition and the International Trade Administration of the US Department of Commerce. At the grassroots level, Nicole has lent her talents to advocacy organizations such as the Environmental Voter Project and American Promise. She has also held a number of roles at Northeastern University Television (NUTV), including News Director and Executive Producer.