Public Service Leaders Nominated for Truman Scholarship
The Truman Scholarship is a highly competitive, merit-based award which funds graduate schooling in preparation for a career in public service. The Truman Scholarship recognizes college juniors who are true "change agents," with the passion, intellect, and leadership potential to improve the ways that public entities—be they government agencies, nonprofits, educational institutions, or advocacy organizations—serve the public good. This year, Northeastern University had the pleasure of nominating four outstanding students, hailing from across the nation (Arizona, Kentucky, Missouri, and New Mexico) for this award.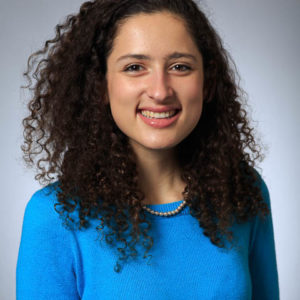 Lindsey Bressler, CSSH'18
Lindsey come to Northeastern University by way of Tucson, Arizona. She learned the ropes of political organizing in high school, serving as an intern on Ron Barber's Congressional campaign for Congress and lobbying in D.C. to pass the DREAM Act as a leader of the Jewish Latino Teen Coalition. A University Scholar and Honors student majoring in international affairs and economics, Bressler has found her individual purchase on three grand challenges in her time at Northeastern: religious conflict, climate change, and global poverty. Northeastern's distinctive experiential education model empowered Bressler to address these challenges through research, service, and cooperative work experiences. She has studied, via interview and observation, the treatment of religious difference in American elementary classrooms. Later, after traveling to India to study climate change science and policy in one of the world's largest developing economies, Bressler lent her research and writing skills to Northeastern's Sustainability and Data Sciences Lab, spearheading an interdisciplinary team that produced several chapters of Springer's Encyclopedia of GIS. Most recently, Bressler turned her skills in economic analysis to research on global poverty alleviation through a cooperative work placement at MIT's Abdul Latif Jameel Poverty Action Lab (J-PAL), the world's leading innovator in data-driven approaches to poverty.
An advocate as well as a researcher, Bressler founded Northeastern's chapter of J Street U, an organization that promotes a negotiated, two-state resolution to the Israeli-Palestinian conflict. She was also on co-op at the Office of Public Information at the EPA during the Gold King Mine spill disaster, where she helped disseminate timely, accurate information about the agency's response and remediation efforts. Bressler plans to earn a PhD in public policy in preparation for a career applying rigorous analysis to policy efforts at a think tank or government agency.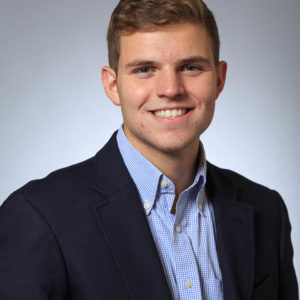 Mason Gersh, CSSH'18
A University Scholar, an Honors student, and a Kentuckian, Mason Gersh turned his combined major in political science and international into the gateway to a succession of independently conceived research experiences on the interconnection of social belonging, physical space, and political power for marginalized groups. Beginning with ethnographic interviews and observations during a Dialogue of Civilizations in Istanbul and Berlin, which resulted in a paper on the formation of queer spaces in those cities, Gersh progressed into the dissertation required of him as a Hansard Scholar spending a term at the London School of Economics and Political Science, where he analyzed marginalized Muslim and LGBT spaces in London. Gersh was then awarded a Scholars Independent Research Fellowship to pursue independent summer research on the evolution of historic LGBT neighborhoods in New York and San Francisco; his archival, ethnographic, and data-driven research continues in Boston for his honors thesis.
Gersh has also proved a deeply effective public servant in educational, governmental, and advocacy spaces. He is a dedicated civics educator, building Northeastern's chapter of Generation Citizen into the largest such group in Massachusetts. On co-op at Oxfam America, Gersh researched the human rights and development effects of extractive industries (oil, coal, gas) abroad, later authoring a report applying the same analysis to mining and resource controversies within the US, such as the Dakota Access Pipeline. Gersh has also worked for the Defence Select Committee of the UK Parliament, the US Embassy in London, and the US Mission to the United Nations. He plans to earn a Master of Public Policy degree and continue his work with international development organizations.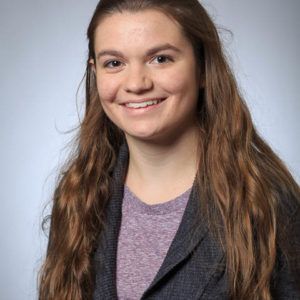 Taylor Straatmann, CSSH'18
Taylor Straatmann believes that communities—be they college campuses, cities, or nations—are stronger when those at the margins take their rightful place at the table. Straatmann, a University Scholar and Honors student from Missouri, has set about the work of building strong communities progressively at the campus level, through direct service in Boston's neighborhoods, and through detailed policy analysis and advocacy that has multiplied her impact. Taylor's work with the interfaith community, both at Northeastern and nationwide, demonstrates her approach to building bridges: as an interfaith leader, Taylor has successfully brought together people of disparate backgrounds and beliefs not by avoiding difficult conversations, but by approaching those conversations with an ethic of empathy and inclusivity.
In the arena of public policy, Taylor's ethic of strengthening communities through inclusion has fueled her work on issues of economic and racial justice, particularly around asset building for low-income people. Her work with nonprofit, government, and corporate partners has contributed to tax preparation materials that have returned millions of dollars to some of Massachusetts' most vulnerable residents by helping them claim credits that they are due. Through a cooperative education experience at Commonwealth, a nonprofit dedicated to expanding financial opportunity and security, Straatmann worked with developers to build a mobile app that promotes emergency savings and created materials for a national program that incentivizes saving at tax time. She also developed an outreach plan for community partners around the issue of Prize Linked Savings. Straatman plans to pursue joint graduate degrees in law and public policy in preparation for a career at the nexus of governmental, corporate, and nonprofit organizations which all have an interest in—and responsibility to—extend the reach of economic opportunity to a greater number of Americans.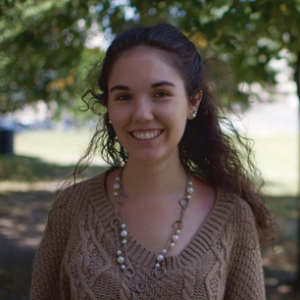 Aja Watkins, CSSH'18
Aja Watkins's interest in advancing justice for children through educational opportunity was born of her own experiences growing up in Albuquerque, New Mexico. While interning at a children's legal advocacy organization in high school, Aja analyzed troubling data on the school-to-prison pipeline and the lack of educational stability for students in foster care. In doing so, she discovered the power of research to unearth, contextualize, and disseminate facts that not only call out for policy interventions, but provide the benchmarks by which such interventions can be judged. At Northeastern, where she is a National Merit Scholar and member of the University Honors Program, Aja has pursued a double major in philosophy and mathematics, melding intellectual domains into tools for policy analysis. Her interdisciplinary thesis, for example, examines school choice programs via a philosophical discussion of the appropriate role of "choice" in public education and a game-theoretical analysis of the anticipated results of a school choice program.
Aja has also been deeply involved in advocacy around education reform, including serving as a researcher and data analyst for Save Our Public Schools, the primary group opposing passage of a 2016 ballot initiative that would have lifted the cap on the number of charter schools in Massachusetts. In this role, Aja presented data to diverse constituents in ways that were immediately useful for canvassing and organizing. Her work contributed to the defeat of the ballot measure, which had attracted substantial outside funding and intense media attention. Aja plans to pursue a a PhD in Jurisprudence and Social Policy, bringing together the threads of philosophy, education, and social justice that have run through her study and her civic engagement, and preparing her for a career in applied policy research that informs lawmakers, education administrators, campaigners, and the voting public.