Meet This Year's Prestigious Scholarship Nominees
The Rhodes, Marshall, Mitchell Scholarships, as well as two newcomers the Knight-Hennessy and Schwarzman Scholarships, are among the most prestigious postgraduate awards in the world. This year Northeastern University had the pleasure of nominating a slate of exemplary applicants for these scholarships. These students embody the best aspects of a Northeastern education: academic excellence, consequential research, dedicated service to others, and an aspiration to apply their prodigious talents and skills to improving our world. Read on to meet these exceptional young people.
Ololade "Lola" Akingbade, COS '18
Major:
Behavioral Neuroscience, Sociology minor
Hometown:
Bergenfield, NJ
Award Nominations:
Knight-Hennessy Scholarship, Rhodes Scholarship
An accomplished undergraduate researcher in multiple fields, Lola is co-author on a scientific paper studying an Alzheimer's-implicated microtubule protein; creator of TheBlackVoicesProject.com, a photojournalistic archive of overlooked stories from Ferguson, Missouri; and a contributor to a GIS project correlating income, race, and home values with aircraft noise pollution in Boston. She founded Northeastern's chapter of the Southern Poverty Law Center's Teaching Tolerance on Campus campaign and co-founded Northeastern University Students Against Institutional Discrimination (NU SAID), a student coalition dedicated to making Northeastern diverse and inclusive. Viewing healthcare as a social system in which she can be a voice for inclusion and social justice, Lola aspires to become a physician. Lola is a University Scholar and member of the Honors Program.
Corinne Bowers, COE '18
Major: Civil Engineering, Mathematics minor
Hometown: Mechanicsville, VA
Award Nomination: Knight-Hennessy Scholarship
The focus of Corinne's civil engineering research and practice is natural disaster resilience for the built environment, an urgent challenge in the face of climate change. Corinne has approached this problem via academic research at Northeastern's Structural Testing of Resilient and Sustainable Systems (STReSS)Lab and through her honors thesis, which models disaster-induced disruptions to a virtual city's social, economic, and infrastructure networks, as well as through co-ops where she applied risk modeling to the structural engineering and property insurance industries. Already a leader in the field of civil engineering, Corinne has served as Secretary, Program Coordinator, and President of Northeastern's student chapter of the American Society of Civil Engineers. Corinne is a University Scholar and member of the Honors Program.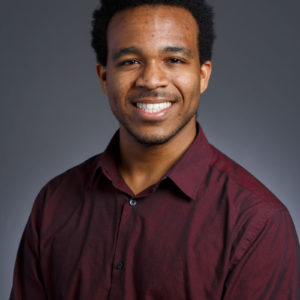 Thurston Brevett, COE '18
Major: Electrical Engineering
Hometown: Bear, DE
Award Nominations: Knight-Hennessy Scholarship, Marshall Scholarship, Rhodes Scholarship
Thurston is an electrical engineer with a primary research interest in remote sensing and signal processing, work which has applications as diverse as airport security, finding heartbeats hidden in rubble, mapping the unknown ocean floor, or identifying and analyzing tumors that might not be apparent to the human eye. Thurston has been a researcher at Northeastern's Awareness and Localization of Explosives-Related Threats (ALERT) lab since 2013 and completed a co-op at MIT Lincoln Laboratory. A dedicated educator, Thurston chaired the Pre-College Initiative of Northeastern's Black Engineering Student Society and co-founded Bits and Bots, a group that teaches robotics to underserved Boston-area youth; he aspires to earn a Ph.D. and teach at the university level. Thurston is a University Scholar and member of the Honors Program.
Brett Daley, COE '18
Major: Electrical/Computer Engineering, Mathematics minor
Hometown: Mendham, NJ
Award Nominations: Knight-Hennessy Scholarship, Rhodes Scholarship, Schwarzman Scholarship
Brett began his research career in Northeastern's Computer Architecture Research Group, working on the problem of image segmentation, and has also applied his talents in a variety of industry contexts, working at a veritable "who's who" of cutting-edge technology companies: Flextronics, Advanced Micro Devices, Tesla (where he helped bring what was then the world's largest energy storage substation online), and SpaceX. At the same time, he taught himself the foundational principles of artificial intelligence research and has returned to campus to work on deep reinforcement learning algorithms. He aspires to earn a Ph.D. with a focus on artificial intelligence and machine learning. Brett is a member of the Honors Program.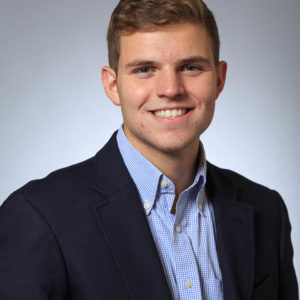 Mason Gersh, CSSH '18
Major: International Affairs and Political Science
Hometown: Louisville, KY
Award Nomination: Marshall Scholarship
Mason has amassed an impressive record of independent research on the interconnection of social belonging, physical space, and political power for marginalized groups—from ethnographic interviews on the formation of queer spaces in Istanbul and Berlin, to an analysis of marginalized Muslim and LGBT spaces in London, to archival, ethnographic, and data-driven research on the evolution of historic LGBT neighborhoods in New York, San Francisco, and Boston. A dedicated civics educator, Mason helped build Northeastern's chapter of Generation Citizen into the largest such group in Massachusetts. Co-ops at Oxfam America, the US Embassy in London, and the US Mission to the United Nations confirmed his aspiration for a career with international development and humanitarian relief organizations. Mason is a University Scholar and member of the Honors Program.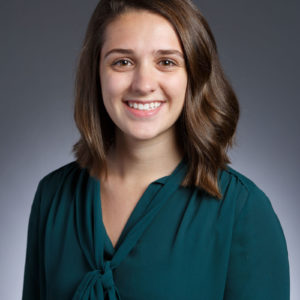 Emma Kaeli, COE '18
Major: Chemical Engineering, Materials Science & Engineering, Mathematics minors
Hometown: Medway, MA
Award Nomination: Knight-Hennessy Scholarship
Emma's long-term goal is a Ph.D.-level research career helping provide the world with clean, renewable, dependable energy that can support global development without further degrading the environment, with a particular focus on the materials used for solar energy generation and storage. Emma has been working on this problem in the lab of Professor Kate Ziemer since her first year on campus and earned the Barry Goldwater Scholarship, America's premier award for undergraduate scientists, in 2015. Her co-ops, meanwhile, have progressed from materials research at Rogers Corporation, to work at the nanoscale at the National Renewable Energy Laboratory, to commercializing the technology at Lockheed Martin Energy Storage. She is a founder of Northeastern's undergraduate research journal, Embark. Emma is a University Scholar and member of the Honors Program.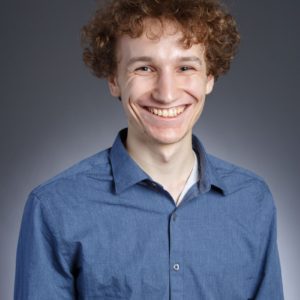 Max Lever, CCIS '18
Major: Computer Science and Interactive Media
Hometown: Bethesda, MD
Award Nomination: Marshall Scholarship
Max melds the disciplines of computer science and design to examine the ways in which human experience—from browsing a store, to reading a headline, to making an ethical decision—is externally mediated. Max's projects include the "Newseum," which won Best Web App at Brown Hacks 2017; his team's app pairs breaking news headlines with artworks, based on perceived thematic similarity. Max co-founded Scout Labs, a division of Northeastern's student-led design studio that uses human-centered design to innovate solutions to social challenges, and he is currently working on the interaction of human and artificial intelligences at the MIT Media Lab. He proposes to inform his artistic practice with graduate study in critical theory. Max is a member of the Honors Program
Amina Ly, COS '18
Major: Environmental Science/Computer and Political Science
Hometown: Charlotte, NC
Award Nominations: Knight-Hennessy Scholarship, Rhodes Scholarship
Through research, co-op, and service, Amina has applied her talents in big-data analytics to become a leader in environmental policy and advocacy. She has undertaken two independent research projects, first correlating desertification in North Africa with political conditions in the affected regions and later, diving deep into the data on energy demand and distribution in developing economies in search of opportunities for optimization. She also founded a team working with a youth mentoring organization, the DREAM Program, to measure and standardize best practices across its multiple program sites. Her accomplishments earned her the Udall Scholarship, a national award for environmental leaders, in 2017. She envisions a career advocating data-informed environmental solutions. Amina is a University Scholar and member of the Honors Program.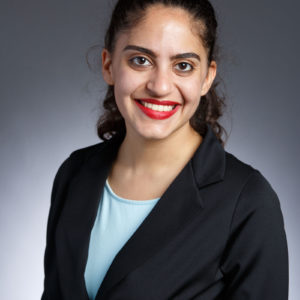 Gabrielle Ulubay, CSSH '18
Major: History/International Affairs, Cinema Studies minor
Hometown: Maywood, NJ
Award Nomination: Mitchell Scholarship
Amplifying unheard, marginalized voices is the theme that unites Gabrielle's historical research, work in the theatre, and deep civic engagement with the city of Boston. Having completed major research projects on "landlessness" (meaning both physical dispossession and psychological disconnection) in Puerto Rico and on the political rhetoric surrounding the Troubles in Northern Ireland, Gabrielle now aspires to shed new light on Irish immigration to Puerto Rico, and to do so in an accessible way by studying public history. As a constituent advocate in the Boston Mayor's Office, meanwhile, Gabrielle's effectiveness as a communicator and a problem-solver led to ever-greater responsibilities at the interface of citizens with their local government. Gabrielle is a National Hispanic Scholar and member of the Honors Program.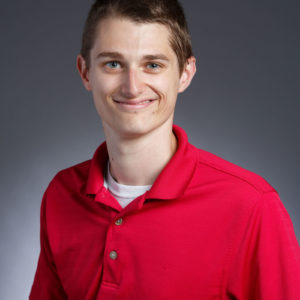 Alexander Velto, CSSH '18
Major: Criminal Justice & Psychology, Chinese minor
Hometown: Cary, NC
Award Nomination: Mitchell Scholarship
Alex's academic work in the fields of criminal justice and psychology has allowed him to understand the interplay of social, political, and legal systems with individual experiences of trauma and transgression. He has applied these lessons in leadership and planning roles both on and off campus. Alex has served as an orientation leader and received Northeastern's Clara and Joseph Ford Scholarship, which recognizes "citizenship, leadership, and a democratic and tolerant spirit." On co-op at the Boston Public Schools Office of Equity, Alex created a uniform coding system, still in use, that facilitates longitudinal analyses of civil rights cases. Now, he aspires to graduate work that will equip him to undertake individual advocacy and systems-level reform around the issue of sexual assault.