Meet Our Knight-Hennessy and Schwarzman Scholarship Nominees
The Knight-Hennessy and Schwarzman Scholarships, which fund study at Stanford and within China's Tsinghua University respectively, are among the newest and most prestigious postbaccalaureate awards in the world. They are fellowships designed with the 21st century in mind, seeking to identify and develop leadership for the challenges of the new millennium. This year Northeastern University nominated a talented and diverse slate of applicants for these extraordinary opportunities. These students and recent alumni embody the ambitions and ideals of Northeastern: creating knowledge, prizing truth, acting with courage. Read on to meet these exceptional young people.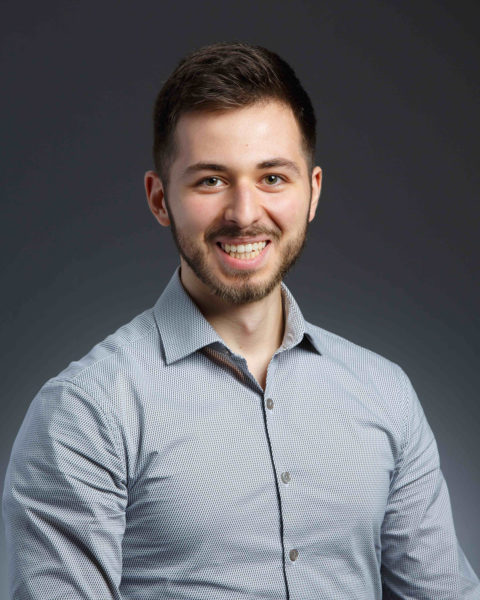 Anas Abou Allaban COE'19
Major: Electrical and Computer Engineering
Award Nomination: Knight-Hennessy Scholarship
Anas Abou Allaban is a roboticist who believes that the successful integration of artificially intelligent machines into our everyday world will require not only groundbreaking technical innovation, but also robust and stringent ethical guidelines to direct this powerful technology toward the greater good. At Northeastern, Anas worked in the Robotics and Intelligent Vehicles Research Laboratory, or RIVeR Lab, under Professor Taskin Padir. His team from the RIVeR Lab scored the highest of any team from an American university in the 2018 RoboCup@Home competition, where they optimized a robot to perform supportive tasks (for the elderly, for example) in the context of the home. Anas also completed co-ops at iRobot and Arçelik in Istanbul, Turkey. He currently works at Amazon Web Services and is a co-founder of Tarteel, an open-source web platform to assist Muslims with memorizing and reciting the Quran. Anas says that Tarteel, which was a MassChallenge Startup Accelerator and MIT Sandbox finalist, exemplifies the fusion of values with technology that he aspires to promote. Anas, who is a competitive powerlifter and obstacle course racer and who was named to the Huntington 100, is applying for the PhD in electrical engineering at Stanford.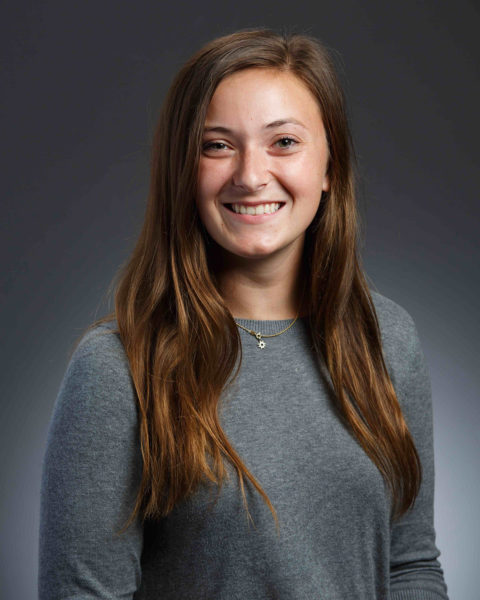 Sofia Catalina COE'20
Major: Chemical Engineering
Award Nomination: Knight-Hennessy Scholarship
Sofia Catalina has focused her energies on solving one of the most pressing challenges humanity faces as we confront climate change, seeking to fundamentally change the way we store energy in order to accelerate our transition to a fossil fuel-free society. It is her hope that through PhD-level study at Stanford in Materials Science to produce the new materials and new architectures for large-scale, dependable, affordable, and long-lasting storage of energy when the sun is not shining or the wind is not blowing. Academically, University Scholar and Honors student Catalina is an all-star in our highly rigorous chemical engineering curriculum, who has demonstrated the creativity, initiative, and achievement of publishable results that typically characterize graduate students in her on-campus research with Professor Joshua Galloway. Catalina has also taken great advantage of our cooperative education program, working with a who's-who of the energy storage industry—Nuvera Fuel Cells, Form Energy, Tesla. Catalina's decision to pursue the development of technologies that will enable a cleaner, safer energy future already speaks to her desire to harness her talents for the greater good. Beyond the lab walls, she also employs her considerable communicative and leadership abilities to make the world of STEM a more inclusive space. As president of Northeastern's Society of Women Engineers.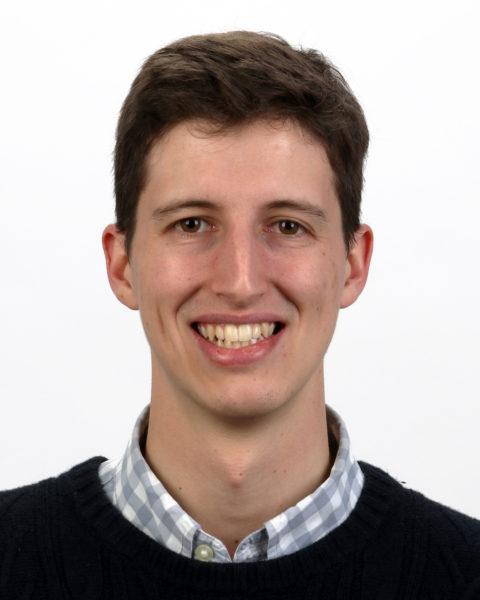 Thomas Cerier COE'20
Major: Mechanical Engineering
Award Nomination: Schwarzman Scholarship
Thomas Cerier has observed that a majority of his fellow mechanical engineering majors dream of careers in product development or consumer electronics. What Thomas, whose most recent co-op with Apple positioned him exactly at the intersection of those fields, also realizes is that success in that space requires not only technical skill but also cultural agility. At Apple, Thomas developed novel manufacturing technology, which involved coordinating with colleagues based in the US, Canada, and China. Thomas, an Honors student who is pursuing a concurrent M.S. in Engineering Management, had to convince disciplinarily and culturally diverse teams that his novel and untested approach to a manufacturing challenge deserved their support and enthusiasm—something that numbers alone could not do. With China playing an enormous role in global manufacturing, as well as in cutting edge technologies like artificial intelligence, Thomas is particularly eager to continue developing interpersonal and intercultural connections there. With a dedication to community engagement, embodied in his role as a program coordinator for the Northeastern University Alliance of Civically Engaged Students (NU ACES), Thomas sees the Schwarzman Scholarship as an opportunity, especially at a time of heightened trade and diplomatic tensions between the US and China, to invest in strengthened ties and deepened understanding between the two countries. Thomas's previous co-ops were in biotechnology at SeLux Diagnostics and in consumer product development at Specialized Bicycle Components. at He plans to pursue a career in manufacturing and consumer product development, with a focus on the US and China.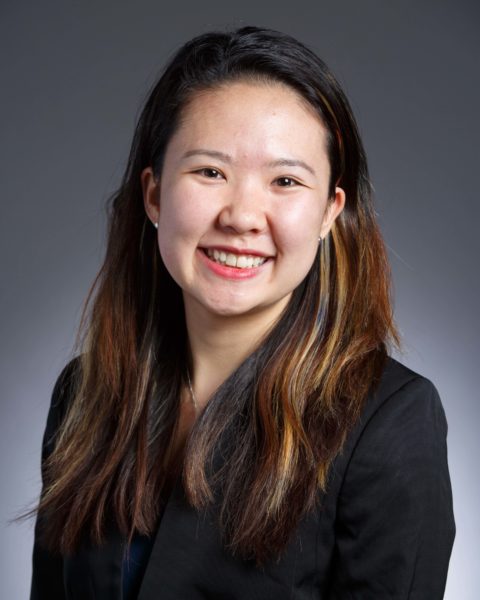 Dayina "Connie" E CSSH'19
Major: Economics
Award Nomination: Schwarzman Scholarship
Growing up in Taiyuan, a city of 4.2 million about 300 miles outside Beijing, Connie grew accustomed early to pursuing opportunities far afield: after attending boarding school in Shanghai, she moved on to high school in the United Kingdom, and then to Northeastern as a University Scholar and Honors student. Embracing Northeastern's international reach, Connie studied disarmament policy at the United Nations in Geneva and consulted with social enterprises in South Africa. Even as she developed this global perspective, however, Connie continually applied her growing knowledge and expertise to the issues she first confronted in Taiyuan, watching her parents build their self-made business. Seeking a way to pair the acumen gained from her economics major and her co-ops at companies like State Street with her aspiration to promote sustainable and equitable development solutions, Connie served as president of NUImpact, Northeastern's student-driven impact investing initiative. Under Connie's leadership, NUImpact established an impact fund with a target of $250,000 for students to invest in local sustainable enterprises. Inspired by this success, Connie aspires to a career at the intersection of public policy, social impact, and financial services.
Simisola "Simi" Familusi COE'20
Major: Mechanical Engineering
Award Nomination: Knight-Hennessy Scholarship
Simi is a talented engineer, an impressive organizer of others, and has an important vision for how the "spoils" of the 21st century might be, well, less "spoiled." A mechanical engineer who will earn a concurrent master's in engineering leadership, Simi is uniquely motivated to create novel manufacturing and management processes that ensure 21st century technological gains are sustainably produced along a number of dimensions and ethically distributed. In order to create the goods that one associates with a higher standard of living, Simi hopes to eliminate waste and inefficiencies within manufacturing processes. She proposes to undertake the MBA at Stanford to bolster her capacity to tackle this challenge. At Northeastern, Simi has thrived in her rigorous dual BS/MS program, building her organizational and leadership capacities through a series of coops in a wide range of sectors – moving from prototyping toys, to ensuring quality in wine preservation, to cross-functionally streamlining the production of Tesla vehicles. Outside of the classroom and the workplace, Simi has shown a remarkable dedication to strengthening the communities of which she is a member, responding to perceived needs with dedicated and effective leadership, founding the Northeastern University Toys Club, mentoring at the Boys and Girls Club and helping connect mothers from underserved communities with supplies and resources at Room to Grow. Simi is a member of the University Scholars and Honors Programs.
Kathryn "Katie" Larkin COS'18
Major: Biomedical Physics
Award Nominations: Knight-Hennessy Scholarship
As a student of biomedical physics and a researcher at some of the world's top institutions, Katie Larkin has seen firsthand how the unlocking of the secrets of our genetic code has, in essence, also opened a host of ethical and regulatory dilemmas, the resolution of which will shape not simply scientific innovation in the 21st century but also our fundamental understandings of privacy, personhood, and what it means to human. Katie hopes to earn the JD at Stanford to complement her strengths as a scientist, project manager, ethicist, and student of global governance in order that she might help to craft the legal frameworks that spur scientific innovation, serve the public good, and protect the fundamental rights of the individual. In her time at Northeastern, Katie was a member of the Honors Program, conducted research at the Nanoscale Biophysics Lab, and completed co-ops at MIT's Micro-Bio Center and at CERN. Since graduating, Katie has been working at the Broad Institute. The Broad's cutting-edge work to collect and synthesize mountains of genetic data has made clear to her both the tremendous promise of this area of research and the need for clearer, fairer, and better-informed regulatory structures to provide the sorts of ethical and legal clarity that will expedite decision-making and protect the interests of all parties. Outside of the classroom and the workplace, Katie has been a dedicated community member, as exemplified by her longstanding commitment to local speech and debate programs, coaching at both Harvard Debate Council Summer Workshops (HDCSW) and Boston Latin School.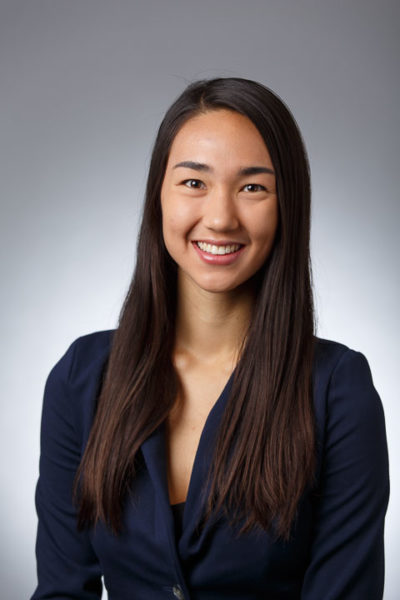 Natalie Sadlak COS'20
Major: Biology
Award Nominations: Knight-Hennessy Scholarship
A future physician, Natalie Sadlak intends to devote her life and career to improving the healthcare afforded to our most vulnerable with a particular focus on providing this urgent and necessary care to LGBTQ+ people. In her vision, all people should have access to health care that is not only medically appropriate, timely, and affordable, but also sensitive to their identities and lived experiences as members of particular social groups. During her time at Northeastern, Natalie has worked tirelessly to advance this vision. Supported by a 2017 Northeastern Summer Scholars Independent Research Fellowship, she conducted a study of the needs of patients served by a department within a Boston community health center, and then developed a program that trained the department's health care providers in LGBTQ+ cultural competency. Since July 2018, she has also worked as a clinical research assistant within the Department of Ophthalmology at Boston Medical Center, a hospital that serves many socioeconomically disadvantaged patients. Natalie has also undertaken ongoing research in microbiology within the lab of Professor Yunrong Chai here at Northeastern. Natalie also developed and led an "alternative spring break" that brought her and her peers from a range of majors to Seattle, where they examined issues at the intersection of LGBTQ+ identity and public health through meetings with non-profit organizations throughout the city. A University Scholar and Honors student, Natalie wishes to pursue her passion for equity and justice in healthcare by seeking an M.D. at Stanford and ultimately serving as a physician and advocate for marginalized people with the US medical system.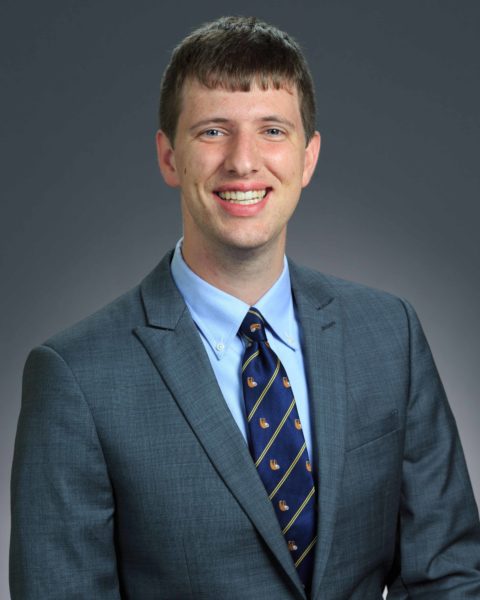 Michael Tormey COE/CSSH'20
Major: Civil Engineering and Economics
Award Nominations: Schwarzman Scholarship
Michael Tormey views transportation planning not as an issue of maximizing commuters' convenience, but rather as an issue of equity and justice: a way to ensure that all communities have the opportunities to thrive enabled by reliable connections to centers of employment, education, and healthcare. To this challenge Mike brings both technical expertise and a people-oriented, civic-minded vision of collaborative leadership. An ethic of community engagement is visible across Mike's global learning and service experiences, including an Alternative Spring Break to Cuba, Dialogue of Civilizations to Japan, and research on green space development in Singapore and Jakarta. As a senior resident assistant, a teaching assistant, and an Alternative Spring Break coordinator, Mike has refined institutional processes and structures to ensure that his peers maximize their opportunities for full community engagement. While on co-op at the Boston Planning and Development Agency, Mike led the development of a plan to improve all modes of transportation in the Glover's Corner section of Dorchester. As a result of his conscientious involvement of community stakeholders, the project enjoys wide support; as a result of his dedication and skill, he saved the BPDA over $50,000 in consulting fees, money which has instead gone to expedite construction. Working at the San Francisco Municipal Transportation Agency this summer, Mike redesigned two intersections in Golden Gate Park, among other highly visible infrastructure projects. A member of the University Scholars and Honors Programs and a 2019 Truman Scholarship Finalist, Mike aspires to a career at the forefront of urban planning and transportation advocacy.
Elizabeth Wig COE'20
Major: Electrical Engineering
Award Nominations: Knight-Hennessy Scholarship
Elizabeth's primary engineering research interest is in the diverse, high-impact applications of electromagnetics for communication and sensing, but she pairs her research acumen with a sophisticated understanding of science as a social system and a force that can shape society for better or worse—as well as a deep sense of responsibility to steer that force in the right direction. A University Scholar and Honors student, Elizabeth earned the 2018 Goldwater Scholarship in recognition of her outstanding achievements and potential as a researcher. Her research experience began at Northeastern's Awareness and Localization of Explosives-Related Threats (ALERT) Center and has continued through co-ops at Draper Labs and at NASA's Armstrong Flight Research Center. These research experiences have allowed Wig to apply her knowledge of electromagnetics to problems as diverse as threat detection, LIDAR optimization, cellular phone technology, the Mars Rover, and radar for drones. As this list suggests, virtually all of her electromagnetics research has had some nexus to the "national interest," but she has simultaneously developed a critique of that concept rooted in a commitment to social justice and environmental preservation. An avid outdoor enthusiast with plans to visit every US national park, Elizabeth co-developed and led Alternative Spring Break service and learning trips focused on fair trade coffee farming in Costa Rica and public land use and preservation in southeastern Utah. She plans to earn a Ph.D. in electrical engineering and conduct research in either an academic or industrial setting.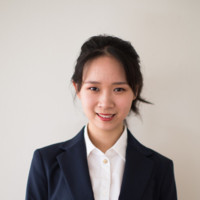 Zhaofei "Grace" Zhou DMSB'20
Major: Business Administration, concentration in Marketing
Award Nominations: Schwarzman Scholarship
An accomplished athlete, strategic communicator, and affinity-building ambassador, Grace believes in the importance of bringing "a champion's mindset" to every challenge. This means not only developing the necessary skills and strengths, but also uniting people around a shared vision of success in which they all have a stake and play a part. A marketing major, Grace enhanced her communications toolkit in the corporate space through co-ops at EMC, Brown Brothers Harriman, and Boston Consulting Group. Meanwhile, she established an international alumni association for her high school and founded the Northeastern University Chinese Alumni Association, which now boasts over 500 members united across disciplines and generations by their Husky pride. Grace's ability to unite others around a common purpose was also on display as a member of Northeastern's Dragon Boat team, which ultimately took first place in the college division of the 2018 Boston Dragon Boat Festival. Grace aspires to become a business leader in China, using inspirational communication and shared senses of identity to drive progress in one of the world's most important, diverse, and growing markets.