Huskies Ready to Undertake Fulbright Adventures
Founded by an act of Congress in 1946, immediately after the violence of World War II, the Fulbright was envisioned as a way "to increase mutual understanding between the people of the United States and the people of other countries, through the exchange of persons, knowledge, and skills." Senator J. William Fulbright, sponsor of the legislation, saw it as a step toward building international cooperation. The premiere cultural exchange fellowship, the Fulbright has provided more than 255,000 participants with the opportunity to observe each others' political, economic and cultural institutions, exchange ideas and embark on joint ventures of importance to the general welfare of the world's inhabitants. Past winners include the poet Sylvia Plath, the composer Aaron Copland, former Presidential adviser Austan Goolsbee, and director Julie Taymor.
The Fulbright U.S. Student Program offers two types of grants for U.S. graduating seniors, graduate students, young professionals and artists, the research/study grant and the English Teaching Assistantship (ETA).
We are delighted to share the names of this year's Northeastern Fulbright recipients.
Ren Birnholz CAMD'23, Cultural Anthropology and Theatre
Fulbright-Nehru English Teaching Assistantship to India
Mentors: Robin Kahn, Liza Weinstein, and Dani Snyder-Young
A cultural anthropology and theatre major, Ren has compiled a distinguished academic record at Northeastern while simultaneously undertaking leadership roles within NU Sexual Health, Advocacy, Resources, and Education (SHARE), the LGBTQA+ Resource Center, and numerous other campus offices and organizations. Born into a family of educators, Ren is passionate about teaching and addressing inequities in education, and they completed co-op positions with the Boston Public Schools and the Runkle School in Brookline, Massachusetts. This passion for education will shape their work as an English Teaching Assistant in India, a country they first visited on a Northeastern Dialogue of Civilizations program. Upon the completion of their Fulbright, they plan to pursue further study and a career in education. Read more about Ren here.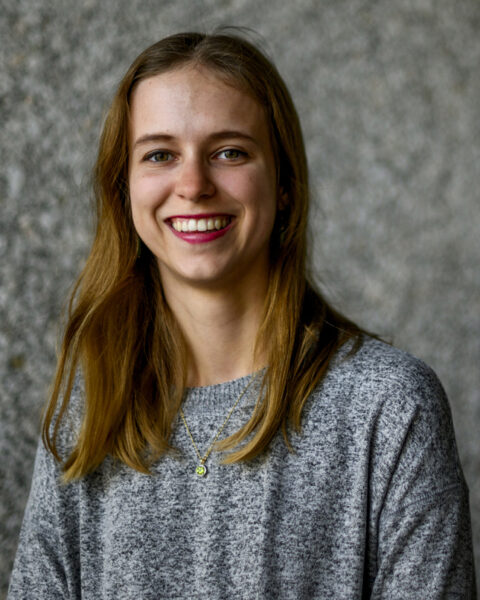 Katherine Kikta DMSB'23, International Business
Fulbright English Teaching Assistantship to Timor-Leste
Mentors: Priscilla Colon, Paul Babin, and Nikki James
Katherine has focused her studies and research on investigating diverse social issues and designing innovative solutions to address these needs. She put her concern for at-risk populations into action with a Peak Summit Award that studied the impact of societal pressure on HIV testing in Ukraine. The following year she undertook the examination of the health impacts of migration due to climate change on the people in Niger and the Sahel region of Africa. Her work proposed and evaluated innovative ways to implement technology to detect and aid similar at-risk populations. Seeking a well-rounded undergraduate experience, she completed co-ops at Imprivata, a novel digital security applications firm; and Svenfish, a local hook-to-table food supplier. A Pickering Fellowship recipient, Katherine will continue to expand her international relations experience by teaching English in Timor-Leste as part of the Fulbright U.S. Student Program.
Saoirse McNally CSSH'23, Human Services and Criminal Justice
Fulbright English Teaching Assistantship to Spain
Mentors: Gordana Rabrenovic, Emily Mann, and Lee Ann Burdick
Saoirse is highly respected by faculty and peers alike, thanks to her exceptional academic performance, community service, and dedication to experiential learning. As a human services and criminal justice major, she was awarded the prestigious President's Award for her outstanding work in academics, research, and experiential learning. Throughout her time at Northeastern, she made significant contributions to the community. As a part-time assistant preschool teacher at the Russell J. Call Children's Center, her child-focused and creative approach encouraged students to learn through play and exploration. She further honed her teaching skills as a service-learning teaching assistant, where she intentionally integrated academics with community-based organizations, nonprofit organizations, and government agencies. McNally also served as a research assistant at Northeastern University's Brudnick Center on Violence and Conflict. She worked diligently to develop and evaluate practical interventions that aimed to reduce violence and conflict in society.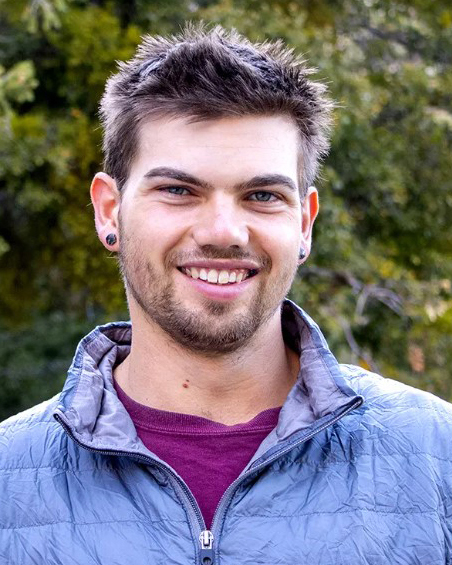 Michael Nelson Khoury'20, Physics and Computer Science
Fulbright English Teaching Assistantship to Laos
Mentors: Samuel Richards, William Brand, and Jake Rawdin
Mike graduated from the Khoury College of Computer Sciences in May 2020 with a combined degree in physics and computer science. Following graduation, he moved to Southern California to pursue a career in environmental conservation. For the past three years, Mike has worked with American Conservation Experience to facilitate outdoor learning and stewardship with AmeriCorps members on various projects including chainsaw felling, dry stone masonry, and hiking trail construction. When he is not working outside, you can find Mike backpacking, skiing, or rock climbing in the Sierra Nevada. Read more about Mike here.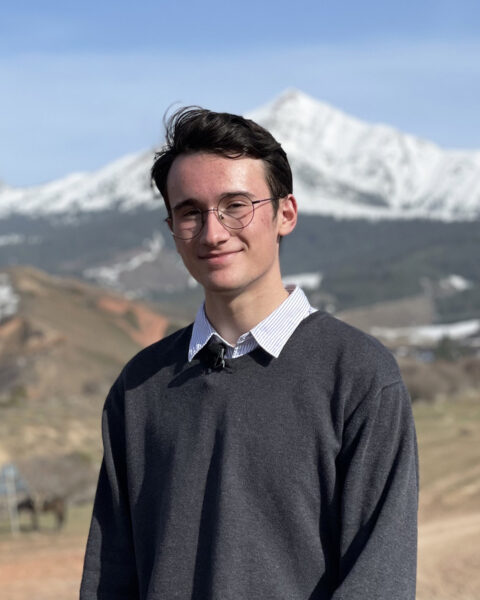 Andrew Small CSSH'23, Asian Studies
Fulbright Study/Research to Japan
Mentors: Daniel Aldrich, Azby Brown, and Tom Havens
Andrew always had a passion for the country where he was raised, Japan. Northeastern Professor Daniel Aldrich helped channel his natural curiosity into a research project collecting detailed biographical research on the members of the Reconstruction Committee following World War II. Encouraged by this early success, Andrew conducted more advanced research on export bans on agricultural products from Fukushima, renewable energy policy in China, and analyzed climate change policy in Japan and Boston. His co-op brought his focus back to Fukushima as he conducted immersive field research on radiation measurements with the Japanese nonprofit Safecast. To sharpen his interdisciplinary skill set, he also interned with the JICA Kyrgyzstan office to support its regional economic development project "One Village One Product." Small has been appointed to a role in the Northeastern Political Journal, reporting on Japanese politics and the Asia Pacific. Andrew's ultimate plan is to work in government policy research in Japan following his post-graduate work in the U.S. or Japan. Read more about Andrew here.

Zaneta Sulley CSSH'22, Criminal Justice and Sociology
Fulbright English Teaching Assistantship to Italy
Mentors: Meghana Bantwal, Michael Patrick MacDonald, and Russell Wolff
Zaneta graduated in May 2022 with a combined degree in criminal justice and sociology and a minor in international affairs. During her time at Northeastern, she was a recipient of the President's Award, the criminal justice Cormier Memorial Scholarship, and the Benjamin A. Gilman International Scholarship, and in 2022 she was an inductee of the Huntington 100. Zaneta is deeply committed to issues related to race, poverty, and the criminal justice system in the United States. Putting her studies into practice, she served as an intern with the Massachusetts Office for Victim Assistance and as a paralegal at Prisoners' Legal Services of Massachusetts. Through these experiences, Sulley gained valuable insight into the criminal justice system and honed her advocacy and communication skills. Seeking a global perspective, she completed a Dialogue of Civilizations program in Germany in 2019 and studied abroad at the Instituto Lorenzo de' Medici in Florence, Italy, in 2021. Zaneta's valuable experiences and insights will aid her this fall as she teaches in Italy this fall as part of the Fulbright U.S. Student Program. Upon her return to the US, Zaneta's goal is to obtain a Master of Public Health, in which she hopes to work on issues related to race and reproductive justice.
This article includes biographies originally published for the Academic Honors Convocation.