Environmental Leaders Vie for 2022 Udall Scholarship
On behalf of Northeastern, our Undergraduate Research and Fellowships team is delighted to share news of the four outstanding young people who were nominated for this year's Udall Scholarship. The Udall Scholarship recognizes leadership in service of the environment and the health and well-being of Tribal Nations, providing awardees with mentorship and training, as well as a financial support of $7,000.  Previous awardees from Northeastern include Tyler Hall COE '17 and Amina Ly COS'18. This year's nominees are making a difference for people and planet through high-impact research and advocacy. Read on to learn more.
Amara Ifeji CSSH/COS'24, Environmental Studies/Political Science
Mentors: Nathan Broaddus, Olivia Griset, Risa Kitagawa
A sophomore from Bangor, Maine, Amara aspires to
play a role in the creation and implementation of environmental education policies that will allow youth, especially youth of color, to foster a relationship with the natural world, rewrite their negative outdoor experiences of environmental harm, and equip them with the knowledge and advocacy skills to be at the forefront of environmental solution generation.  While in high school, Amara earned the 2019 Intel International Science and Engineering Fair Best of Category and First Place Awards for her Plant Sciences project.  Though a gifted scientist, Ifeji was disappointed by what she saw as a cloistered approach to the dissemination of scientific findings and the smallness of the discipline's ambition relative to the size and dimensions of the challenges presented by climate change. Seeking to work at a larger scale and to address the injustices that are only exacerbated by climate crisis, Amara has subsequently shifted her focus towards education and advocacy. Her work is remarkable and to share it all would be beyond the scope of our telling here. Most notably, however, Amara served as the lead coordinator for the Maine Climate Education Summit  during the summer of 2021. Overseeing a planning team of 25, Amara helped bring together over 200 educators established leaders, policymakers, and community partners during a two-week period so that they could advance climate education in Maine. A number of important ideas generated during the Summit are being brought to life by stakeholders across the state. Amara herself has been spearheading the creation and advancement of a climate education bill, LD 1902,  currently under consideration by the Maine Legislature.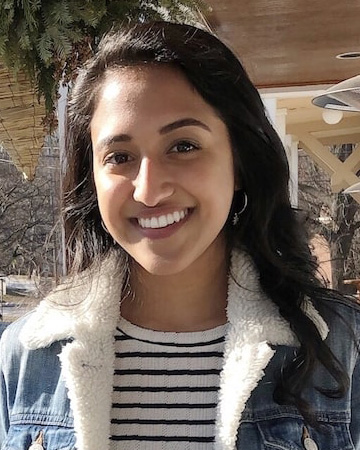 Rachel Joseph COE'23, Chemical Engineering
Mentors: Ellen Calves, Kristen Patneaude, Jennie Stephens
Many people in the United States and around the world lack sufficient access to safe, reliable, and affordable energy. Rachel Joseph will center her career around this problem of energy poverty; her vision is a world in which all people have access to energy sources that enable them to pursue their life goals and that can be sustained over the long term. Last summer, Rachel interned at PowerOptions, a non-profit consortium of public and non-profit organizations that purchase energy and address sustainability concerns as a group. She is also presently on co-op at Tesla Motors, where she works on the development of battery technology. Here at Northeastern, she served as the co-chair of the Undergraduate Student Government's sustainability committee during the 2020-2021 academic year, and she has been extensively involved in diversity and inclusion projects through Northeastern's Society of Women Engineers and other campus organizations. She plans to pursue graduate study in law and public policy.
Kira Mok CSSH/COS'23, Sociology/Environmental Studies
Mentors: Victoria Ellis, Alissa Cordner, Phil Brown
Kira Mok is doing powerful work on behalf of people and planet. Having gotten started with citizen-science research under the mentorship of Professor Sara Wylie, working with peers to develop the RISE-winning "Debt Calculator: A Gratitude-Based Approach to Environmental Justice a project which sought to help understand drives inequitable distribution of risks between communities that deliver and receive environmental services. Kira has continued her research and advocacy working closely with Professor Phil Brown in the PFAS Project Lab.  Through this work, Kira has become passionate about strengthening the protections that Americans enjoy against toxic chemicals, particularly per- and polyfluoroalkyl substances (PFAS). Widely used in consumer products, PFAS can be found in air, soil, and water across the US and world. Currently, the US does not impose any limits on the levels of PFAS that can be present in drinking water. Kira intends to build a career strengthening the US's national system of chemical regulation. She has already developed considerable expertise regarding PFAS through her work with the PFAS Project Lab, a group co-directed by faculty members at Northeastern and Whitman College. Kira has been a research assistant for the lab's study of the effects of PFAS exposure in Hyannis, MA and Portsmouth, NH; in this capacity, she has conducted interviews with over 25 members of these communities about their concerns regarding PFAS. Kira is a co-editor of the Northeastern Environmental Justice Research Collaborative's newsletter and a leader within the Alliance of Civically Engaged Students (ACES). She plans to pursue a Master's of Environmental Management and Master's of Public Health.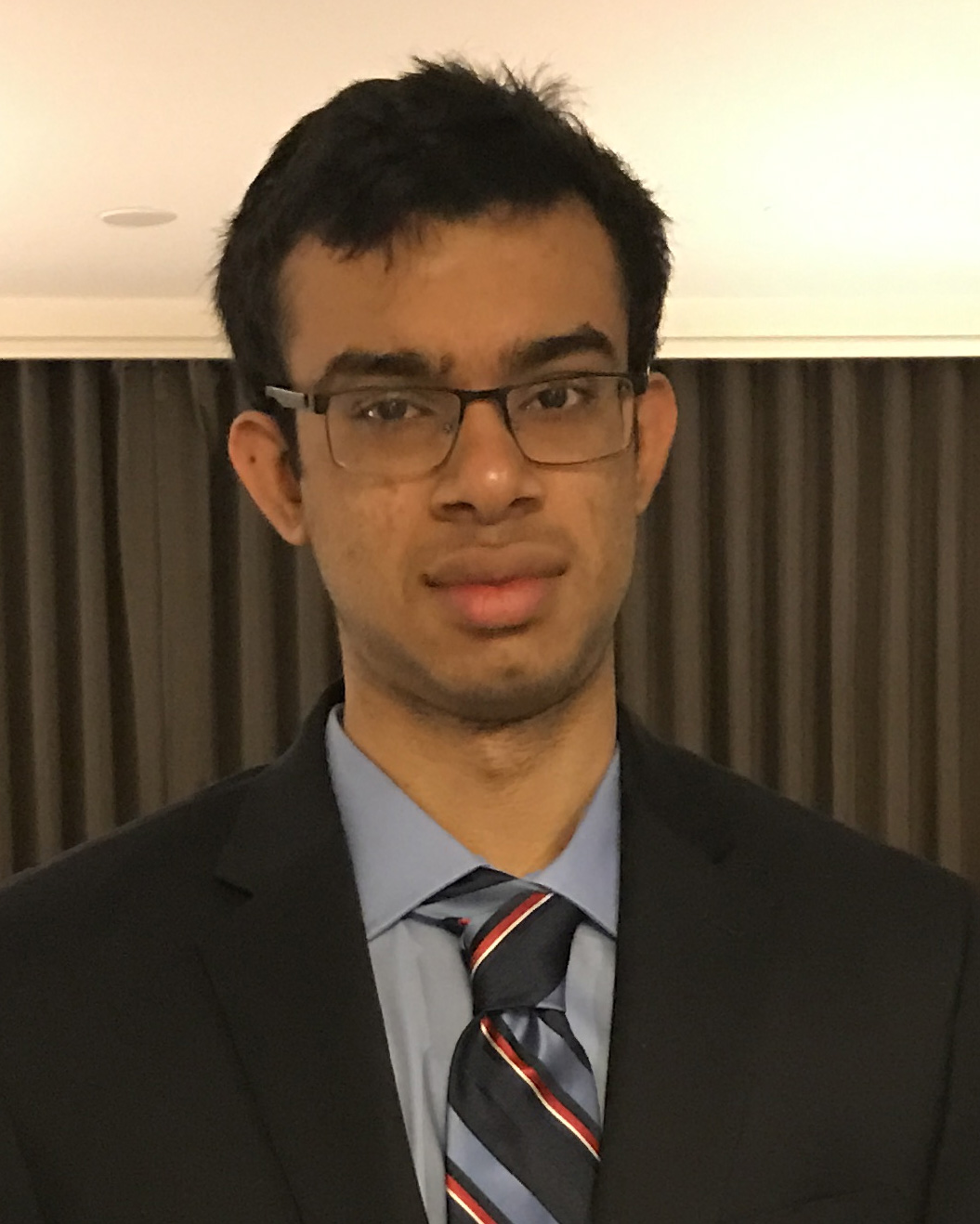 Tejas Sathyamurthi Khoury'23, Computer Science
Mentors: Cody Dunne, Auroop Ganguly, Pradeep Kurup
A junior majoring in Computer Science, Tejas believes that human intelligence alone is not enough to solve or understand the problems posed by climate change. His goal is to develop artificial intelligence applications and computational methods, not simply machine learning, that will allow us to better understand and manage the complex and inter-dependent systems that are our climate. Thus far, Tejas has focused his efforts on understanding two elemental forces of nature: fire and water. After witness a devatating forest fire while on a trip in California, Tejas began independently investigating the phenomenon, producing an extensive literature review on wildfires and ultimately designing a
machine learning algorithm using a self-created data set which predicted wildfire patterns with 76% accuracy. Afterwards, he was invited by Professor Pradeep Kurup at the University of Massachusetts, Lowell to join his research team. In this work, Tejas helped to  develop and test fire-retardant coatings for the military and firefighters. At Northeastern, Tejas has been using big data to understand climate change patterns within Professor Auroop Ganguly's Sustainability and Data Sciences Lab (SDS). His current work explores the feasibility of utilizing machine learning in hydrology with the goal of better understanding the role of fluid flow through porous mediums. He hopes to become a professor and an intellectual leader in climate science.