Announcing the 2018 Seminar on Leadership, Research, and Innovation
An annual tradition in the spring semester, the Seminar on Leadership, Research, and Innovation is Northeastern's first open-classroom style course designed collaboratively by students, and it features thought-leaders and change-makers from both inside and outside the university. The Seminar gives students insight into the groundbreaking work of Northeastern's innovative and distinguished faculty across the disciplines, as well as access to authors, activists, artists, and journalists who are shaping national conversations on issues of vital importance.
The Seminar on Leadership, Research, and Innovation is presented by the Office of Undergraduate Research and Fellowships and the University Scholars Program, in collaboration with campus partners. Learn about this year's lineup of fantastic speakers below (and check back as further speakers are confirmed). Join us every Thursday evening at 6:00 in West Village F 20 (except when otherwise noted); undergraduates are also invited to join the speaker for dinner and further discussion by RSVPing at the links below.
Spring 2018 Seminar Speakers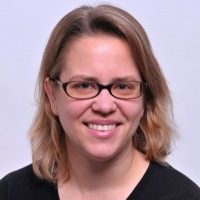 "What Worms Can Teach Us: Understanding Cell Migration and Mechanotransduction in C. elegans," January 11, 2018
Erin Cram, Professor of Biology
Cram will discuss her path from art history to biology and her work understanding fundamental processes of biology through her study of the worm C. elegans. The Cram Lab utilizes C. elegans as an in vivo system to examine how mechanical forces are sensed and interpreted by cells and how this influences cell migration. In addition, Professor Cram also collaborates with chemical engineers to improve production of drug compounds by the medicinal plant Catharanthus roseus. Cram is a Faculty Fellow of the University Scholars Program/Office of Undergraduate Research and Fellowships and earned the university's Excellence in Teaching Award in 2011-12.
"Pathways to Pathways: Careers in Social Impact," January 18, 2018
Rebecca Riccio, Director, Social Impact Lab
Rebecca Riccio is the founding Director of the Social Impact Lab (SIL) at Northeastern University, an experiential learning hub that prepares students for lives of citizen-leadership and social change through systems thinking, complex problem solving, and ethical community engagement. Throughout her career, Riccio has developed and managed cutting edge projects around the world, including the first federally-funded teacher training program in the former Soviet Union and Eastern Europe following the fall of the Berlin Wall; satellite-based email networks connecting health facilities in Africa and Asia before commercial options became viable; and the world's first massive open on-line course or MOOC on experiential philanthropy, which engaged thousands of students around the world in awarding grants from the Buffett family's Learning by Giving Foundation. Riccio will discuss her pathway to her current work and how we must continually grapple with the complexity and ethical implications of engaging in social change. DINNER AND DISCUSSION RSVP, January 18, 7 PM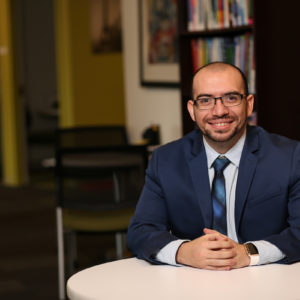 "Screaming it Out Silently: Visual Research, Self-Identity, and the Journey of an "At-Risk" Student" January 25, 2018
Abraham Peña-Talamantes, PhD, Associate Director of Undergraduate Research and Fellowships & University Scholars Program
Identity is a fluid, complex process; it allows us to define who we are, who we were, and who we aspire to be. But how can we truly know other people's identities? How can we understand their experiences? Can an interview or a survey do these identities justice? What questions should we ask? What happens when you don't even understand your own experiences? These were some of the questions that Abraham Peña-Talamantes found himself grappling with as an undergraduate student at the University of Texas at Austin. The first person in his family to go to college and battling with conflicting identity issues, Peña-Talamantes turned to photography and visual methods to examine the intersection of gender, sexuality, and ethnicity on the college campus. Through his research, he has been able to better understand his own intersecting identities and embrace these contradictions both personally and academically. His work currently focuses on the construction, negotiation, and maintenance of sexual and ethnic identities, particularly as they relate to Latinx college students. He is passionate about serving as a resource for other sexual and ethnic minority students interested in pursuing graduate degrees. DINNER AND DISCUSSION RSVP, January 25, 7 PM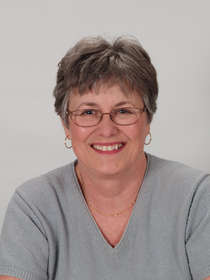 "Leadership as if the Planet Mattered," February 1, 2018
Rae André, Professor of Management and Global Sustainability
Rae André specializes in developing leaders for global environmental sustainability. In her writing and teaching, she advocates "strong sustainability" approaches, based on the principles that growth is finite, natural capital is priceless, and human progress must be seen in terms of both economics and the quality of life. In her seminar, she will elaborate an argument that thought leaders today have the responsibility to research and teach about the big picture of climate change and energy evolution for the US and the world–to promote understanding of both the scientific and the organizational environment for energy and policy, and to help develop a new generation of sustainability leaders. A best-selling author, Professor André's popular press books include Take Back the Sky: Protecting Communities in the Path of Aviation Expansion, Positive Solitude, and The 59-Second Employee: How to Stay One Second Ahead of Your One-Minute Manager (co-authored with Peter D. Ward). DINNER AND DISCUSSION RSVP, February 1, 7 PM
"Music Outside of Music" February 8, 2018
Chaya Czernowin, Internationally Acclaimed Composer
Chaya Czernowin is one of the world's most acclaimed composers of contemporary music. Aspiring to make music "vital, visceral, wild and undefined as experience itself," Czernowin has written chamber, orchestral, and stage works, and her most recent opera, Infinite Now, premiered in 2017. Hailed as "harrowing and darkly majestic" by The New Yorker's Alex Ross, Infinite Now interweaves the stories of Luk Perceval's play Front (based on All Quiet on the Western Front) with Can Xue's "Homecoming," linking these seemingly unrelated texts via what Ross calls "the terror, and the wonder, of discovering that the world you thought you knew has forever changed." Born and raised in Haifa, Israel, Czernowin received her Ph.D. from the University of California San Diego and is currently the Walter Bigelow Rosen Professor of Music at Harvard. DINNER AND DISCUSSION RSVP, February 8, 7 PM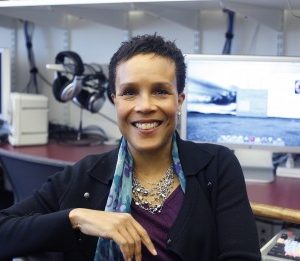 "To Be Young, Gifted, and Black: Telling Lorraine Hansberry's Story" February 15, 2018
Tracy Heather Strain, Professor of the Practice of Media and Screen Studies
Award-winning filmmaker Tracy Heather Strain will discuss her latest documentary, Sighted Eyes/Feeling Heart, which is a key component of her multiplatform initiative focused on fostering artistic expression, empowering activists, supporting healthy identity development, and promoting academic achievement through media stories about the life, art and times of Lorraine Hansberry, the visionary playwright who authored the groundbreaking A Raisin in the Sun. An overnight sensation, this play transformed the American theater and has long been considered a classic, yet the remarkable story of the playwright faded from view. With this documentary, Strain resurrects the Lorraine Hansberry we have forgotten—a passionate artist, committed activist and sought-after public intellectual who waged an outspoken and defiant battle against injustice in 20th-century America. The film reveals Hansberry's prescient works tackling race, human rights, women's equality and sexuality that anticipated social and political movements on the horizon. Lorraine Hansberry lived much of her 34 years guided by a deep sense of responsibility to others, proclaiming: "One cannot live with sighted eyes and feeling heart and not know or react to the miseries which afflict this world." Watch Prof. Strain's documentary here. DINNER AND DISCUSSION RSVP, February 15, 7 PM
"Getting Where You're Meant to Be: A Career Conversation" March 1, 2018
Jane Moyer, Vice President for Human Resources Management
How do you find important, meaningful work that speaks to your strengths, brings you pleasure and joy, and pays the bills? What does the future of work look like in the age of the artificial intelligence, the era of the gig economy? Jane Moyer, VP of Human Resources at Northeastern, will share her expertise about these topics and more, gleaned from personal experience and years as a leader in the field. Moyer will share stories of how she moved from a college degree in German and a first job in live translation to leading efforts to recruit talent and build excellent teams at some of the most forward-thinking businesses around the world: XEROX, ICON, Kendall-Jackson Wines, Maersk Line, and Starbucks. DINNER AND DISCUSSION RSVP, March 1, 7 PM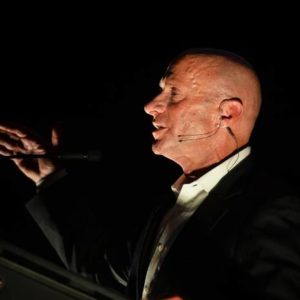 "Moving from #MeToo to #NoMore: A Conversation with Dan Lebowitz" March 15, 2018
Dan Lebowitz, Executive Director of the Center for the Study of Sport
Driven by a belief that sports can serve as a vehicle for inclusion and a motivator of social change, Dan Lebowitz Executive Director of Northeastern's Center for the Study of Sport created a partnership with the NFL around sexual harassment prevention and has brought his message of community-building and violence prevention to audiences ranging from Boston after-school programs to Major League Baseball and the military. Join us for a conversation about ending the cycle of violence, bridging divides, resolving conflicts, and promoting stronger, safer, more inclusive communities through athletics.
DINNER AND DISCUSSION RSVP, March 15, 7 PM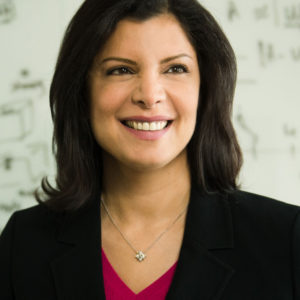 "Creating Unbiased Algorithms in a Biased World," March 22, 2018
Tina Eliassi-Rad, Associate Professor of Computer Science
Artificial intelligence systems are meant to transcend some of the imperfections of the human mind, being grounded in mathematics and operating on data rather than emotion or subjective perception. But as more algorithms are weaved into daily life, the limits of their objectivity are being revealed. Take Google's speech recognition algorithm, which is trained by listening to audio data and learning patterns. Research has shown that it has a gender bias—it performs better with male voices than female voices. This isn't because Google's algorithm is sexist, but because it was trained on unbalanced data with disproportionately more male voices, according to Professor Eliassi-Rad. Eliassi-Rad, whose research is rooted in data mining and machine learning, is interested in exploring how to create fair artificial intelligence systems in an unjust world. DINNER AND DISCUSSION RSVP, March 22, 7 PM
"Energy Reform, Environmental Justice, and Human Rights," April 5, 2018
Shalanda Baker, Professor of Law, Public Policy, and Urban Affairs
In 2009, Shalanda Baker left her job as a project finance lawyer at a big global law firm and booked a one-way ticket to Latin America. "Witnessing the massive bailout of the financial sector had not only left me disillusioned about the stability of our global economic system," Baker recalls, "but also intrigued about the ways that law can be used to create sustainable outcomes for the planet." Her experiences of witnessing surprising conflicts between clean energy development and human rights, including as a Fulbright Scholar in Mexico in 2016, shaped her career path. Professor Baker's expertise is in the interplay among global energy transition, climate change, and indigenous rights. She holds joint appointments in the School of Law and the School of Public Policy and Urban Affairs and works closely with Northeastern Global Resilience Institute and the law school's new Center for Law, Innovation, and Creativity. Professor Baker served as an Air Force officer prior to her honorable discharge under the "Don't Ask, Don't Tell" policy, and became a vocal advocate for repeal of the policy. Baker also clerked for Justice Roderick Ireland of the Massachusetts Supreme Judicial Court and worked as a corporate and project finance associate for Bingham McCutchen LLP, initially in Boston and later in Japan. DINNER AND DISCUSSION RSVP, April 5, 7 PM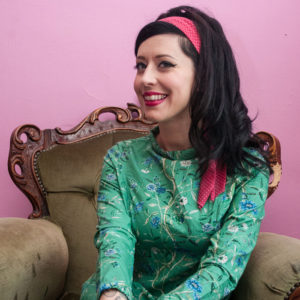 "Drawing the Line: Comics as Empowerment," April 12, 2018
Nicole J. Georges, Writer and Illustrator
Nicole J. Georges is a writer, illustrator, podcaster, zinester, and teacher whose work engages themes including feminism, activism, queerness, and animal rights. Drawing on over 20 years of experience using comics and zines as tools of empowerment through self-expression, Georges will discuss her conception of art as activism, forging a career as a self-taught artist, and what it takes to transform a life of experiences into a 300-page graphic memoir. Georges received the Lambda Literary Award for Calling Dr. Laura, which Rachel Maddow called "engrossing, lovable, smart and ultimately poignant," and most recently released the graphic memoir Fetch, which prompted Jill Soloway (creator of Transparent) to opine: "Nicole Georges makes my favorite art about love and vulnerability." DINNER AND DISCUSSION RSVP, April 12, 7 PM