Introducing the Inaugural AJC Merit Research Scholars
Undergraduate Research and Fellowships is pleased to share the names of the fifteen students chosen as our spring 2023 cohort of AJC Merit Research Scholars. These students were selected from over 450 applicants for these highly competitive opportunities. The AJC Merit Research Scholar Award provides exceptional students with the opportunity to pursue STEM research co-ops in the laboratories of Northeastern University faculty at wages comparable to what these accomplished students might earn in industry. In addition to funding to follow their research co-op, the AJC Merit Research Scholars will receive extensive advising and mentoring designed to introduce them to the possibilities of the research Ph.D. and prepare them for advanced study and research at the graduate level.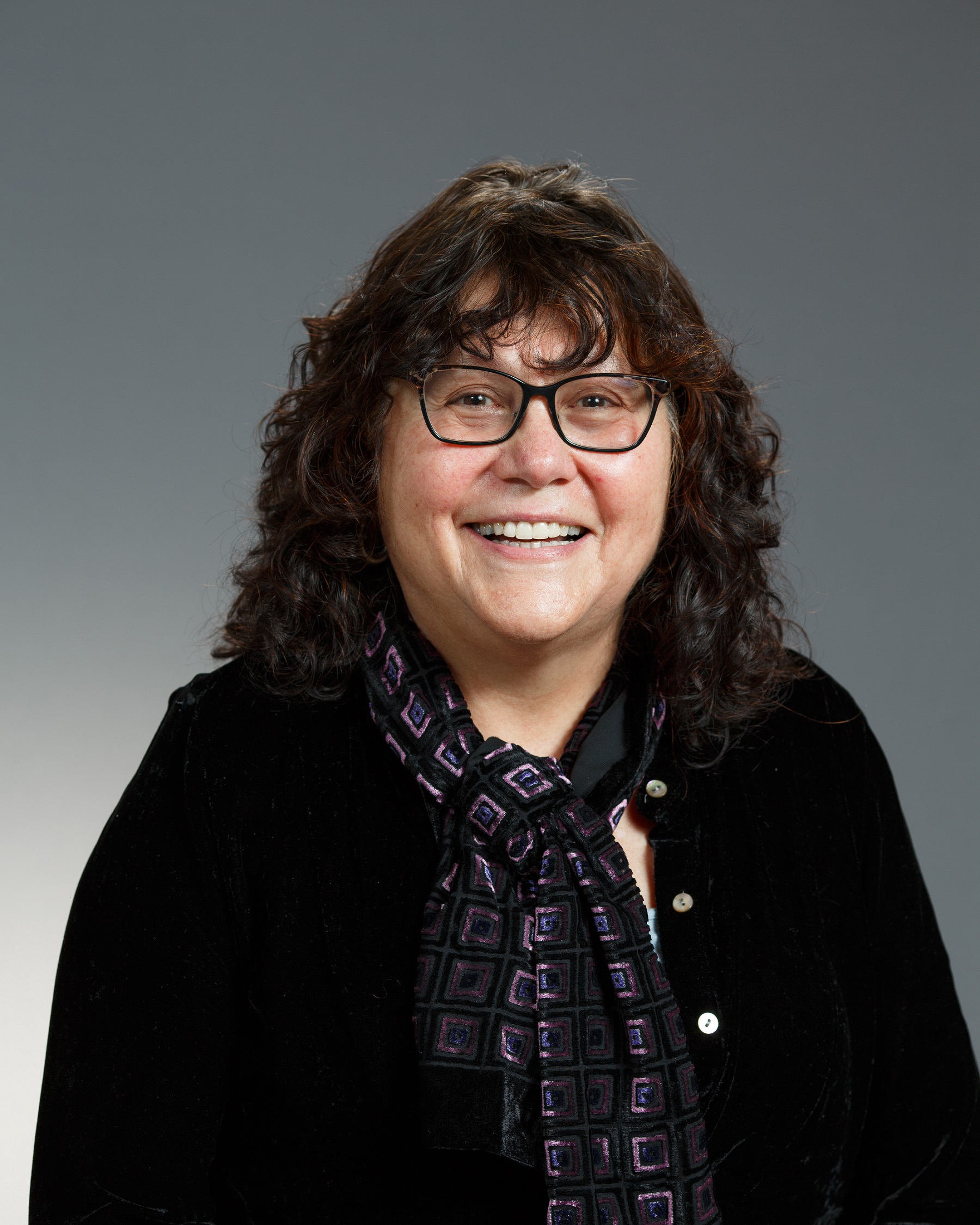 Molecular Biology AJC Merit Research Scholar Co-op
Scholar: Guillermo Antunez Tierney COS'25, Biochemistry
Mentor: Veronica Godoy-Carter, COS, Biology
Guillermo Antunez Tierney will join the Godoy lab this Spring, working as part of a team attempting to define the regulators in the A. baumannii DDR to address the questions of phenotypic variation in response to signaling by DNA damage. While a paradigm exists for regulating the DNA damage response (DDR) in bacteria, the Godoy Carter lab's data suggests the paradigm is incomplete and has evidence that the DDR in A. baumannii, a refractory to treatment pathogen that infects immunocompromised patients, is distinct from the paradigm. A second-year student, he is a recipient of Northeastern University's National Recognition Scholarship, a member of the Honors Program, and Neurons Club. He is currently serving as an Undergraduate Teaching Fellow in the chemistry department. In addition, Guillermo is active on campus as a member of the Intramural Soccer Team, Triathlon Club, NU Roundnet, and Neurons Club.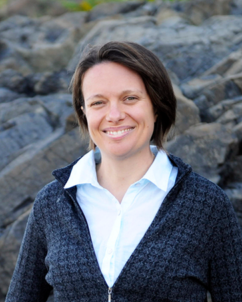 Marine Biodiversity AJC Merit Research Scholar Co-op
Scholar: Kiran Bajaj COS'25, Marine Biology
Mentor: Katie Lotterhos, COS, Marine and Environmental Sciences
An aspiring marine biologist, Kiran Bajaj will complete her research co-op in the Lotterhos lab, which seeks to understand how climate has shaped marine biodiversity and how a rapidly changing environment will affect biodiversity in the future. During her co-op, Kiran will work on whether or not we can use genomic data to predict organism performance under climate change. Bajaj comes to the position with extensive research experience. Last year,  she completed research at the Virtual Lab Training Program at the Virginia Institute of Marine Science in the Rivest lab and gained practical hands-on experience by serving as an Undergraduate Research Assistant for the Hughes lab/Scyphers lab. Over the summer, she participated in an NSF REU at Oregon State University's Hatfield Marine Science Center. When Kiran is not working in the lab, she can be found on campus as part of the Marine Biology Club, NU Sexual Health Awareness, and EcoScholars.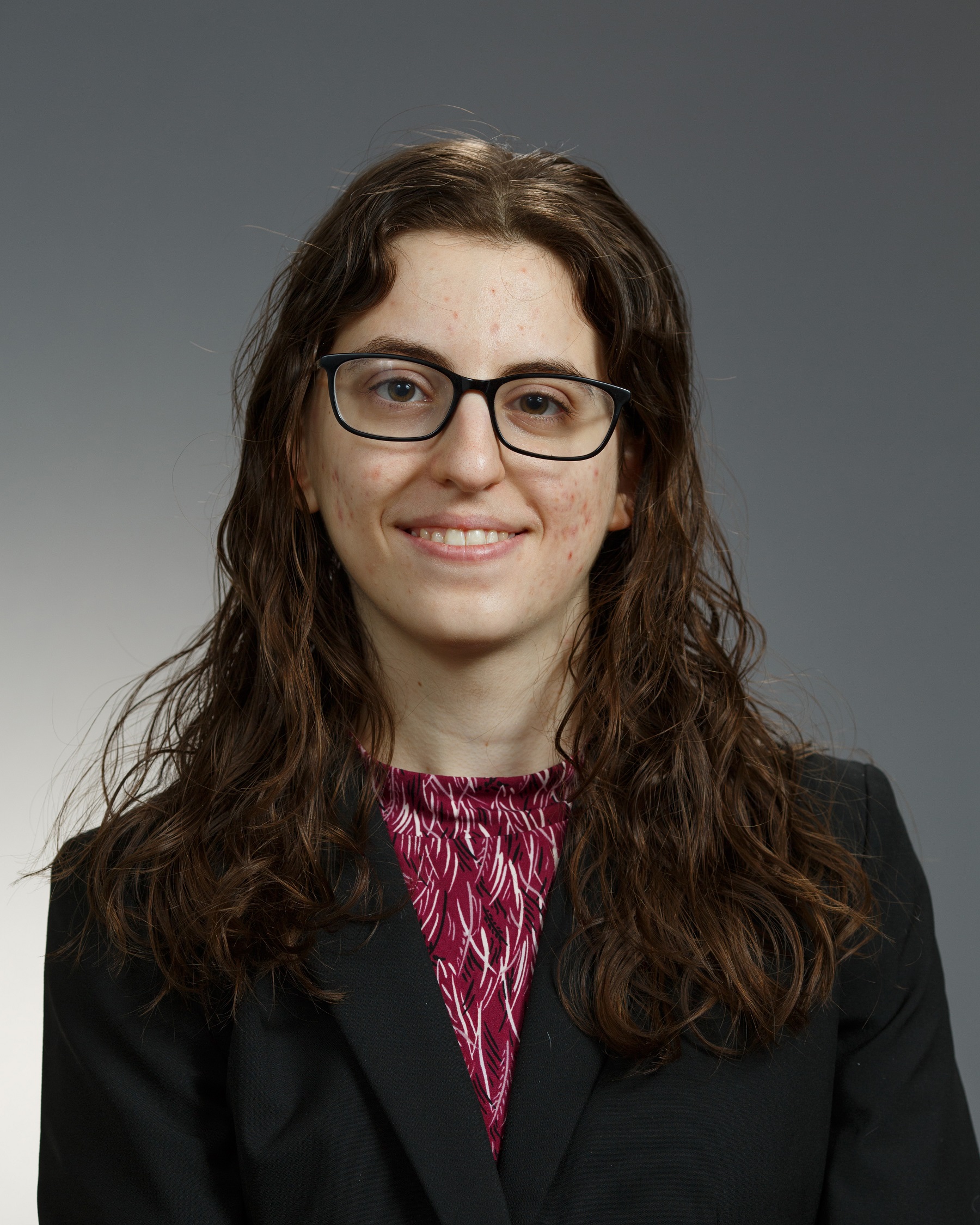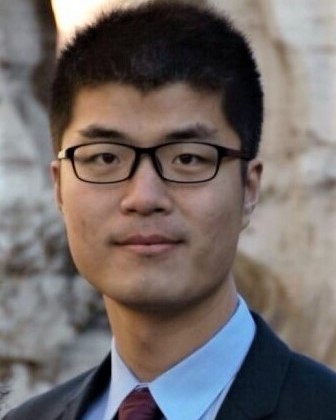 3D Printing Materials AJC Merit Research Scholar Co-op
Scholar: Abigail Bemis COE'24, Mechanical Engineering
Mentor: Ruobing Bai, COE, Mechanical Engineering
Abigail Bemis will work with Professor Ruobing Bai and other members of the Bai lab,  engaging in experimental research of 3D printing techniques and new applications of several novel switchable adhesives. The development of these materials is expected to fill a massive gap between existing engineering systems and their biological inspirations: many animals (geckos, insects, etc.) are capable of tough and switchable adherence to various surfaces. Abigail comes to her co-op having completed research as a PEAK Ascent Recipient in the Shefelbine lab, where she works on preventing bone mineral density loss in wheelchair users. For her first co-op, Abigail also interned for Thermo Fisher Scientific, where she helped to create better voice recognition technologies. In addition, as a member of Disability Advocacy, Abigail has worked at the national level with peers to identify problems unique to Gen Z and worked with various entities on campus to improve accessibility.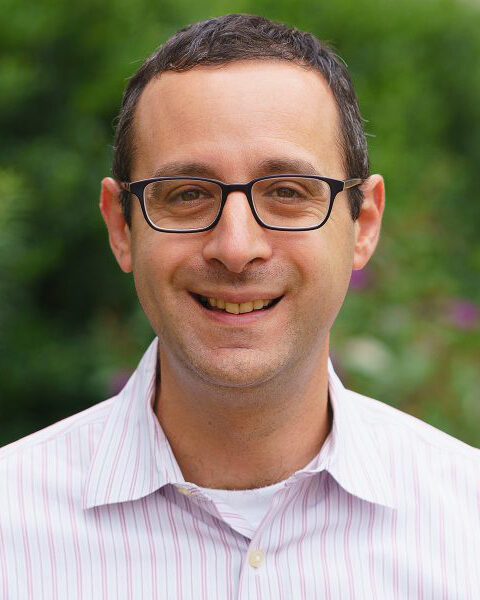 Emotional Development Psychology AJC Merit Research Scholar Co-op
Scholar: Alexis Canzanese COS'25, Psychology
Mentor:  Derek Isaacowitz, COS, Psychology
In pursuit of a career as a Clinical Psychologist, Alexis Canzanese, will join The Lifespan Emotional Development Lab (LEDlab), led by Dr. Derek Isaacowitz. She will investigate emotion regulation and affective experience across the adult lifespan. The LEDlab explores how individuals of different ages manage their emotions and how different strategies can promote emotional well-being in older adulthood. Alexis is a former PEAK Base Camp recipient who worked with Dr. Rachel Rodgers on intuitive eating posts on TikTok and how this content impacts adolescents' and emerging adults' body image and eating behaviors. Aside from her work in the lab, Alexis is a LEAD360 and former Student Success Guide and understands the importance of creating an inclusive and culturally aware environment. Her summers spent with Cornell University and the University of Pennsylvania Programs gave her experience ranging from Adolescence and Emerging Adulthood to Public Speaking in the Age of Ted Talks. Alexis aspires to take all of her experiences to personalize treatments with a diverse range of clients by incorporating cultural education into baseline training.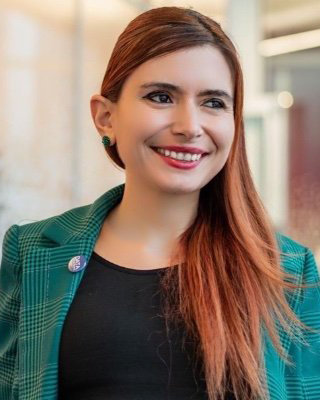 Intelligent Tools Design AJC Merit Research Scholar Co-op
Scholar: Maya De Los Santos COE'25, Electrical, and Computer Engineering
Mentor:  Saiph Savage, Khoury, Computer Science
Maya De Los Santos will return to the Northeastern Civic A.I. lab to research and design A.I. tools to empower women of color in their professional lives. Maya's project focuses on designing intelligent tools that will help women of color (specifically black and Latina women) develop their digital skills and access better jobs online. An accomplished electrical and computer engineering student. An Uplift Scholar in the College of Engineering, Maya completed research as a software engineer at Phillips, a leader in diagnostic imaging, image-guided therapy, patient monitoring, and home care. Most recently, Maya worked with Carnegie Mellon University to investigate TikTok users' awareness of the platform's privacy policy and whether they believed the benefits they receive outweigh the terms they must consent to before using the app. In addition, she served as a Summer Teaching Assistant for AI4ALL at Princeton University and is currently President of the Society of Hispanic Professional Engineers. She was also a 2020 NCWIT Aspirations in Computing National Award Winner and Girl Scout Gold Award.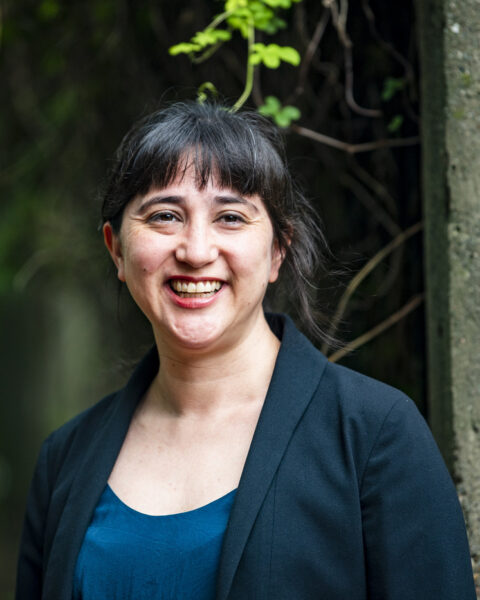 Brain Development AJC Merit Research Scholar Co-Op
Scholar: Kai Doran COS/CSSH'25, Behavioral Neuroscience and Philosophy
Mentor: Juliet Davidow, COS, Psychology
With a longtime interest in neurodevelopment during adolescence, Kai Doran is excited to join the Learning and Brain Development lab under Dr. Juliet Davidow. This lab bridges classic areas in psychology, neuroscience, and computer science to investigate different types of learning among children, adolescents, and adults. Kai will examine how learning behaviors change with age and can influence what is remembered, how decisions are made, and the development of goals. They have previous experience as the National Student Leadership Conference Team Advisor at UC Berkeley, served as the Advocacy Chair for Active Minds; a group committed to fostering positive mental health at N.U., and are Secretary of the Chinese Language Table. Before their time at Northeastern University, Kai founded and served as the President of the Gender and Sexualities Alliance at their high school, developing a peer-to-peer mentoring program for queer and transgender students.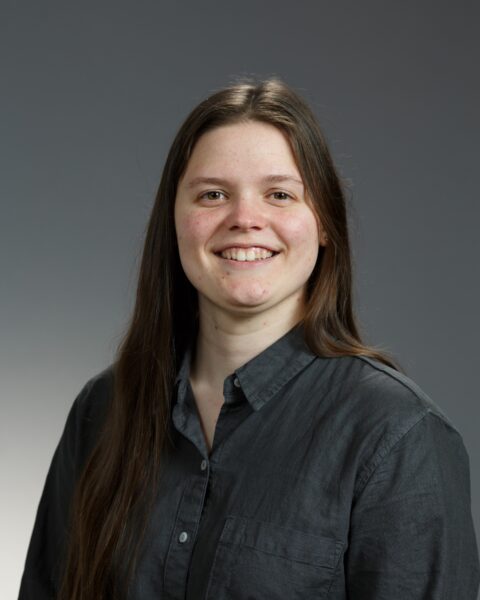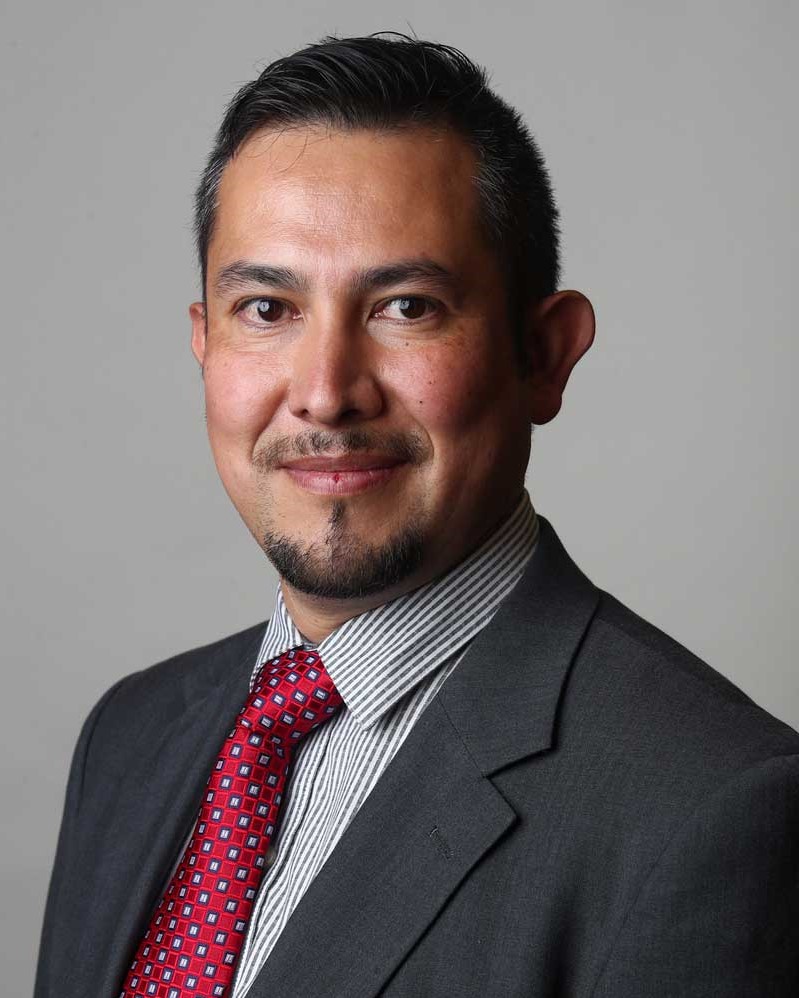 Organic Electronics AJC Merit Research Scholars Co-Op
Scholar: Jennifer Field COS'24, Mathematics and Physics
Mentor: Canek Fuentes, COE, Electrical and Computer Engineering
Jennifer Field will join the electronic surfaces and organic interfaces (eSOIL lab) directed by Dr. Canek Fuentes this Spring. In the eSOIL lab, she will explore ways to improve designs for the sensing and user feedback capabilities of walking canes used by people with visual impairments. In preparation for this endeavor, Jennifer was an Apprentice Engineer for Photo Diagnostic Systems Inc. last spring. She participated in mechanical and software simulation tasks and designed, developed, prototyped, and tested imaging systems, components, and products. She is a member of the N.U. Honors program and a recipient of the Northeastern Honors Scholarship. Jennifer recently participated in The Boston Foundation's Virtual Conversation About Building a Stronger and More Equitable Boston. Previously she was an events coordinator for Girl Scouts of America and a Volleyball Coach with the New York Union Sports Women's Association. Jennifer believes all these experiences will culminate in her future career building medical devices.
Genetic and Cell Biology AJC Merit Research Scholars Co-op
Scholar: Eyob Gebeyaw COS'25, Biology
Mentor: Javier Apfeld, COS, Biology
Eyob Gebeyaw will join the Apfeld lab to analyze how animals cope with stress. By utilizing the nematode C. elegans, a tiny transparent roundworm with many advantages for genetics and cell biology, for this study, the Apfeld lab believes focusing on neuronal control of oxidant protective response will lead to identifying genes and processes that are important, not just for worms but in the biology of all animals. Beginning last summer, Eyob worked as a research assistant for the Northeastern Exercise Science laboratory. This led to a second research assistantship with the Venkatachalam lab, where Eyob performed chemotaxis assays for a project regarding C. elegans. Working with historically underrepresented communities, those suffering from chronic issues, and nutrition insecurity, Eyob Gebeyaw is no stranger to working in sciences for the betterment of society. When he is not in the lab, Eyob volunteers for 826 Boston's, providing academic support for Roxbury Students in STEM or as a Food Production Volunteer for Community servings.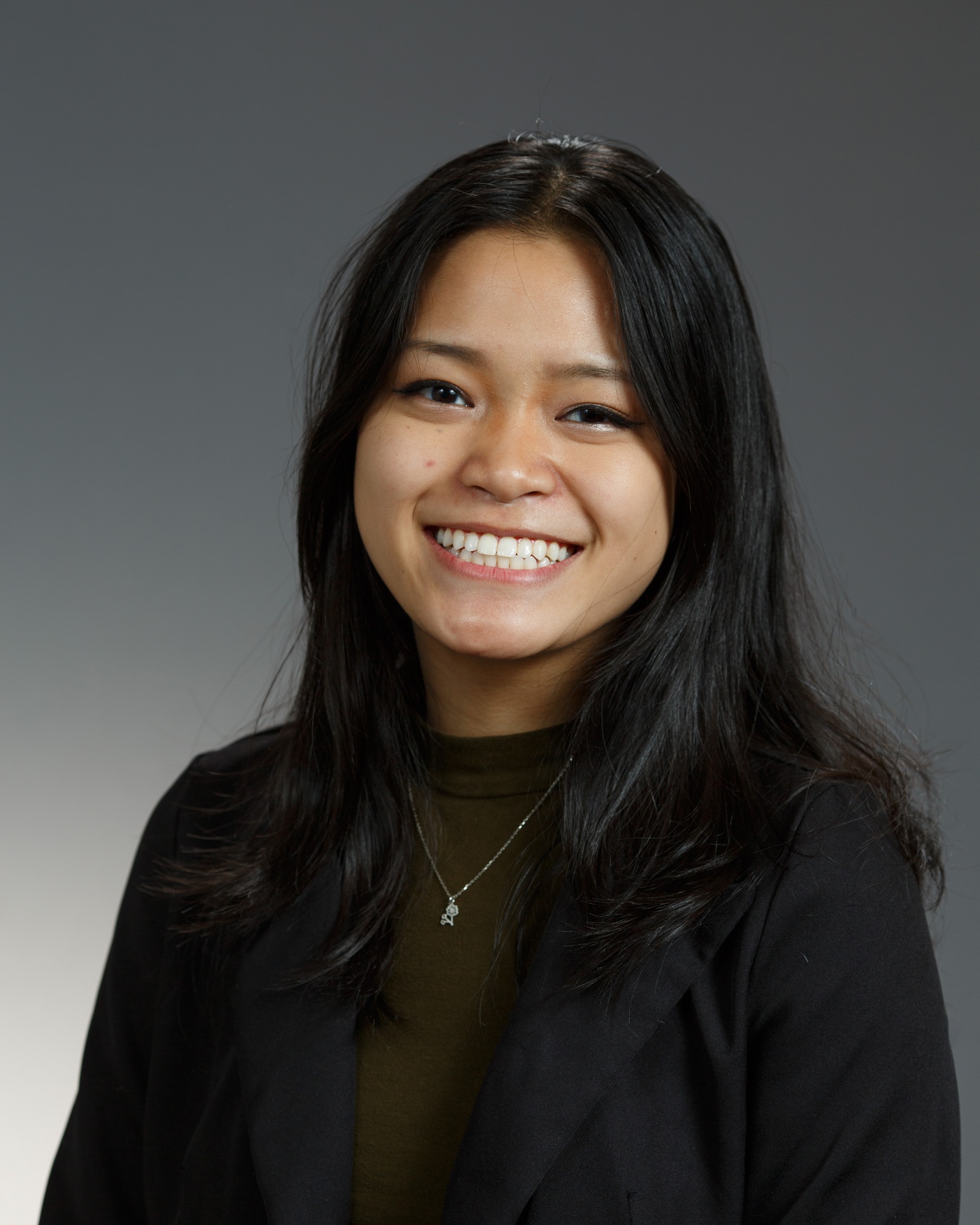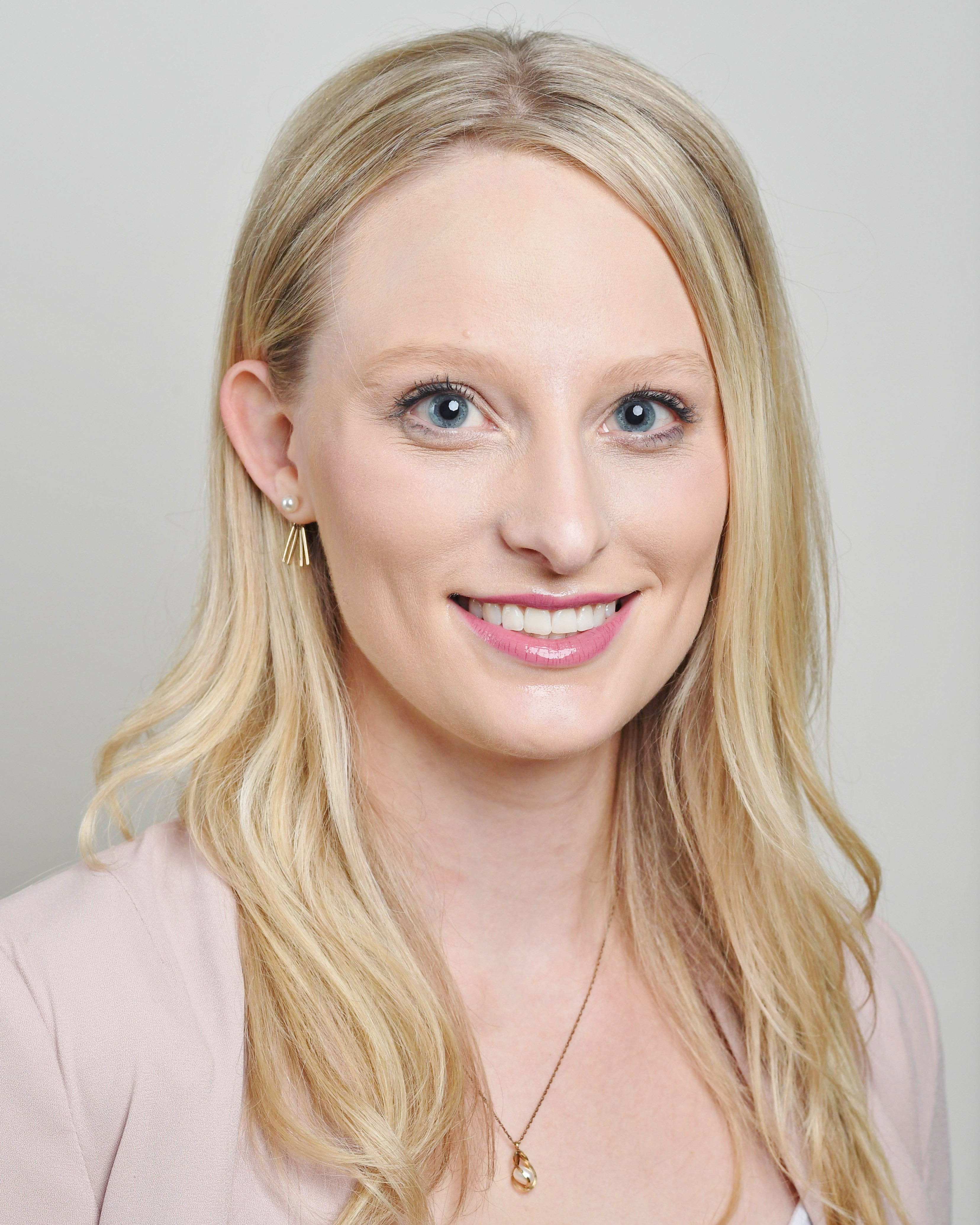 Operations Research AJC Merit Research Scholars Co-op
Scholar: Molly Hodsden COE'25, Industrial Engineering
Mentor: Kayse Lee Maass, COE, Mechanical and Industrial Engineering
As an aspiring industrial engineer, Molly Hodsden will join the Operations Research and Social Justice (ORSJ) lab, directed by Dr. Kayse Lee Maass. While Molly will have the opportunity to work on various projects, the primary project she will be contributing to focuses on developing models to disrupt and dismantle human trafficking networks effectively. Molly comes to the position having already worked several jobs, ranging from a sandwich artist to a substitute teacher to a facilities assistant. As a result, she has experience with a wide swath of American communities. At Northeastern, Molly earned top marks in her industrial engineering major. She has also already worked on projects like Thera Glove, designing a prototype physical therapy glove to enhance finger dexterity for children with cerebral palsy.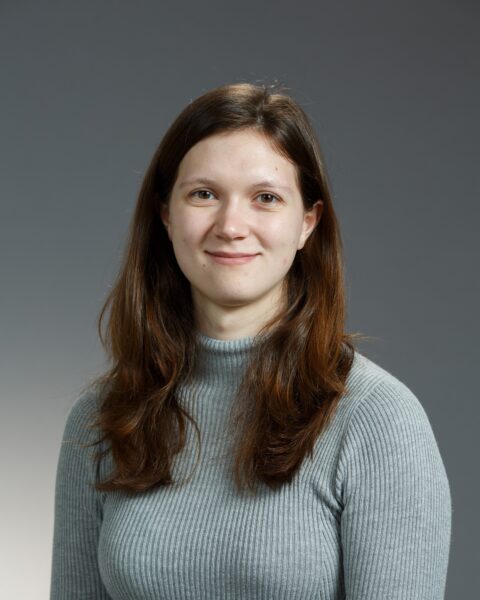 Animal Behavior AJC Merit Research Scholar Co-Op
Scholar: Megan McMahon COS'25, Behavioral Neuroscience
Mentor: Rebecca Kleinberger, CAMD/Khoury, Music
As part of the AJC Merit Research Scholars Co-Op, working with Dr. Rebecca Kleinberger, Megan McMahon will be part of a longitudinal study examining 20 trained parrots making video calls with other parrots and over 1000 video sessions to explore the animal computer interactions (ACI).  The Kleinberger lab bridges disciplines to fully leverage the potential of the voice and tackle deep human questions around empathy, health, and connection. With varying interests in animal behavior, human-computer interaction (HCI), and neuroscience, Megan sees this research as an opportunity to combine her many interests. In the past, she has also volunteered at the Dancing Cat, helping to socialize them for adoption and leading efforts to find missing cats. Megan has presented her research ranging from White Matter Integrity and Financial Awareness in Aging Adults to Lithium and Quetiapine treatment in youth with Bipolar Disorder. At Northeastern, Megan is a member of the NEURONS and the Women's Research Engagement Network (WREN).
Bioinformatic AJC Merit Research Scholar Co-Op
Scholar: Alexandra Mora COS'25, Cell and Molecular Biology
Mentor: Penny Beuning, COS, Chemistry and Chemical Biology
Alexandra Mora will continue to focus on understanding the structure-function-dynamics relationships of proteins and enzymes, particularly on proteins involved in DNA metabolism and DNA damage tolerance as part of the Beuning laboratory. Alexandra is identifying different mutations (Single nucleotide polymorphisms (SNPs) associated with cancer and computational bioinformatics, which may lead to better, safer, and more effective chemotherapy treatments in the future. Previously, Alexandra worked in the Khrapko lab at Northeastern University as a remote science vocabulary intern for CK-12, a group creating virtual learning content for equitable education, and as a Visiting Research Scholar for the Center for Personalized Health, Feinstein Institutes of Northwell Health. Alexandra finds time to also serve as a representative for the Student Government Association of N.U. as Secretary of the Green Initiatives Board, standing member for the Student Involvement Board, and Student Senate.
Computational Biology AJC Merit Research Scholar Co-Op
Scholar: Kaitlyn Ramesh COE/COS'25, Bioengineering and Biochemistry
Mentor: Mingyang Lu, COE, Bioengineering 
Kaitlyn Ramesh will return to the Lu lab for the AJC Merit Research Scholars Co-Op working in computational biology, particularly scRNA-seq analysis and pseudotime. This project aims to develop an algorithm to determine the kinetic parameters underlying gene expression from time-series single-cell gene expression data. Kaitlyn will develop and apply computational modeling methods to this study of the operating mechanisms of gene regulatory networks driving cellular state transitions, contributing to a systems-level understanding of biological processes.  Kaitlyn has a wealth of experience. She spent the summer at the Prigozhin lab under the Harvard Systems Biology REU Program. Aside from her lab work, Kaitlyn serves as an undergraduate teaching assistant, was a PEAK Ascent recipient, is the Assistant Director of Events for the Women's Research Engagement Network and is a member of the Sigma Xi Scientific Research Honor Society.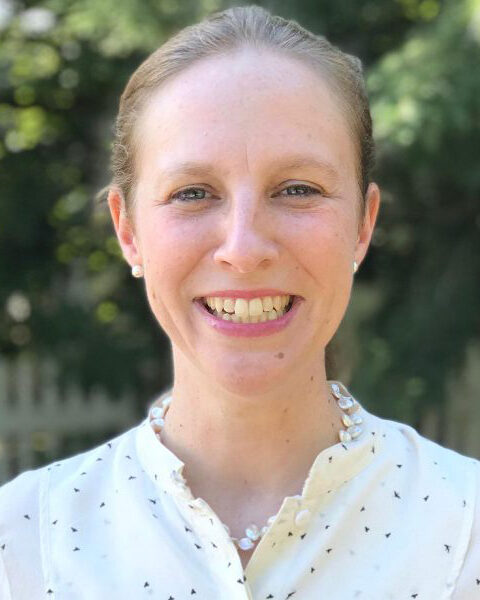 Non-toxic Biotin AJC Merit Research Scholar Co-Op
Scholar: Diana Turrieta COS'25,  Biochemistry
Mentor: Tovah Day, COS, Biology
This past year, Diana Turrieta began working in the Day lab and as part of the Biology Project lab. Diana's current research involves studying BAZ2B, a poorly characterized chromatin remodeling enzyme that the Day lab identified as a suppressor of G quadruplex DNA. Very little is known about this protein: its targets, mechanism of action, and biological relevance remain unknown. Intriguingly, it has been implicated in organ regeneration and autism spectrum disorder. The broad, long-term goals of the Day lab are to leverage a fundamental understanding of G quadruplex biology to design therapeutic strategies for malignant disease. Aside from her work in the lab, Diana is an advocate for the first-generation and LatinX community and serves as Treasurer for Latin American Student Organization (LASO) and Secretary for the First Generation Low-Income Student Union (FGLISU). This past summer Diana was the Program Manager for PODER, helping to curate and conduct workshops for incoming first-generation and LatinX-identifying students.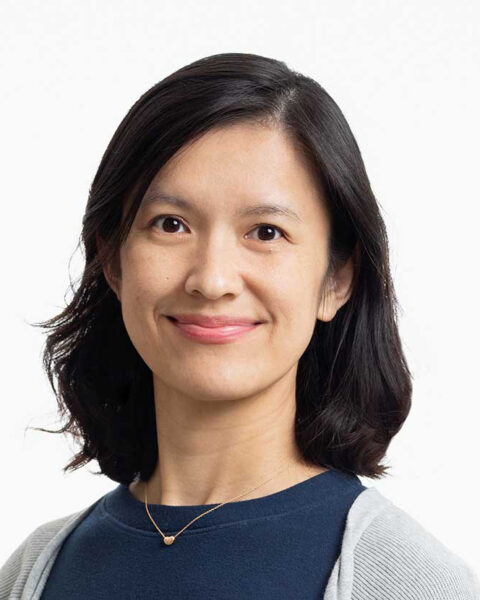 Cognitive Neuroscience Language Acquisition AJC Merit Research Scholars Co-op
Scholar: Lauren Voso COS'24, Behavioral Neuroscience
Mentor: Zhenghan Qi, Bouvé/COS, Psychology
Lauren Voso will join the Language Acquisition and Brain lab (QLAB) at Northeastern University, directed by Zhenghan Qi, investigating the optimal sleep/training schedule for non-native speech sound learning. Lauren will focus on the differences between adults with and without developmental language disorders using a combination of behavioral (web-based experiments) and neural measures (electrophysiology). Lauren is excited to begin the process bringing with her training from completed Co-ops as a Research Assistant for the Daily Activity Study of Health and, more recently, as a Research Coordinator for the Conceptual Organization, Reasoning, and Education lab. She also served as a Research Assistant for the Lifespan and Emotional Development lab at Northeastern University. Lauren dreams of leading her own research lab in psychology and neuroscience after attaining her Ph.D.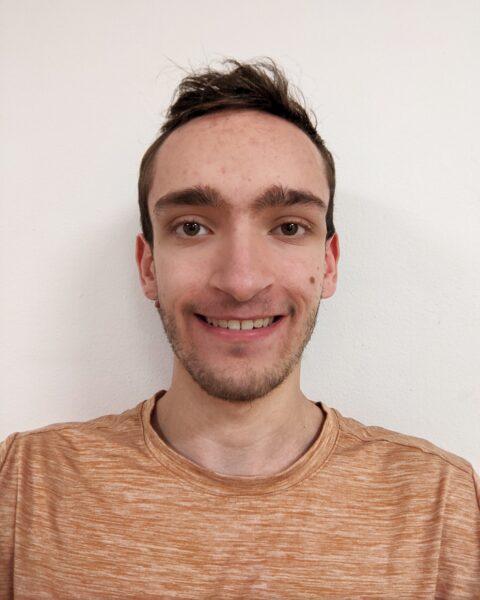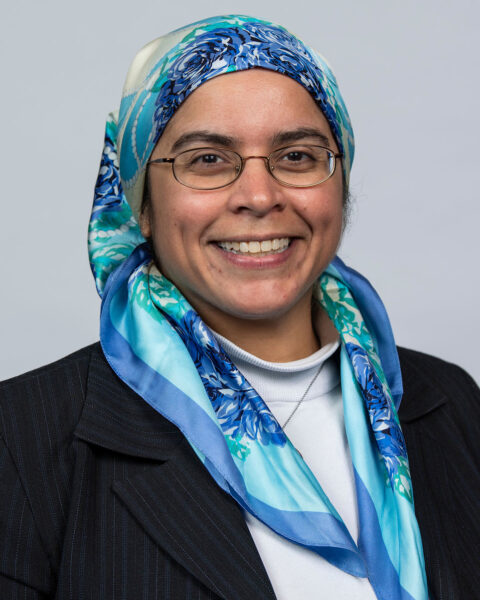 Microfluids/Chemical Engineering AJC Merit Research Scholar Coop
Scholar: Charles Wallace COE'24, Chemical Engineering
Mentor: Sara Hashmi, COE, Chemical Engineering
Charles Wallace believes being different is an asset to any group. With the AJC Merit Research Scholars Co-Op, he looks forward to bringing his unique perspective to the Hashmi Complex Fluids lab. Charles will work on refining a tensiometer/elastometer for high throughput, in-line measurements of droplet surface tension, and particle elasticity in a microfluidic device. These measurements can be used to screen for droplet or particle stability in microfluidic generation techniques, thereby seeking to improve a variety of microfluidic platforms, including those used in gene sequencing and drug discovery. Last year, Charles did his first Co-op at Entegris. This company provides products and systems for filtration and purification to safely transport critical materials related to semiconductor devices. When not in the lab, Charles will continue his advocacy work as Treasurer of Diversability: The Disability Alliance and with Behind the SMILE (Suicide and Mental Illness Education). Charles's commitment to helping others is as vital as his belief in advancing research and development in chemical engineering.