2018 Summer Scholars Independent Research Fellows Announced!
The University Scholars Program and the Office of Undergraduate Research and Fellowships are proud to announce the winners of this year's Summer Scholars Independent Research Fellowships, the university's most robust award for students taking on research and creative projects requiring the greatest degree of independence and sophistication. This year, 36 students will undertake 27 projects ranging from reviving the woolly mammoth to representing mathematical quivers to creating a photo-journalistic portrait of the Arctic National Wildlife Refuge. Read on to learn more about these exciting projects.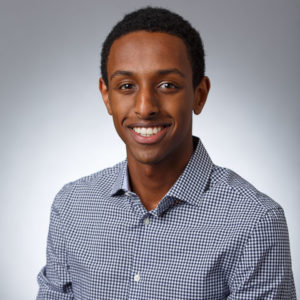 Building a Dataset of Computed Properties of Contorted Polyaromatic Molecules to Accelerate the Rational Design of Novel Cancer Treatment Agent
Biruk Abreha COS '19
Faculty Mentor: Professor Steven Lopez, Chemistry & Chemical Biology
Datasets of calculated properties of molecules are useful in chemistry since they allow for the screening of very large sets of molecules for potential drugs or catalysts. Most of the existing datasets only offer calculations on relatively small molecules. I intend to establish the first substantial dataset of calculated chemical properties for a class of large molecules known as contorted polyaromatic molecules because they have shown potential as non-invasive cancer treatment agents. My hope is that this dataset will contribute to the rational design of new cancer treatment agents.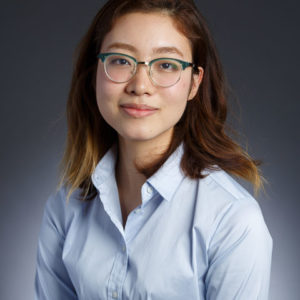 Resilience of Urban Food Systems and Points of Vulnerability in Food Availability
Kanako Ando CSSH '21
Faculty Mentor: Professor Christopher Bosso, Public Policy and Urban Affairs
The ultimate goal of this research is to identify potential vulnerabilities in urban food systems in order to improve resiliency. The existence of food resiliency systems may minimize the shocks from disasters and allow for a faster recovery. Though some cities have developed resilience strategies in the case of environmental or economic disasters, food resilience has yet to become incorporated into resilience strategies in many cases. Addressing these potential vulnerabilities may prevent food scarcity and increase equity of urban areas.
Invasion: Virtual Environment Design in the Florida Everglades
Victoria Barranco CAMD '19
Faculty Mentor: Professor Edwin Andrews, Art & Design
Thanks to human intrusion and its impacts, the Everglades is an environment in danger. Inspired by this ecosystem in turmoil, I drafted a narrative about a young alligator that lives on the boundary between the Everglades and suburbia. The goal of this project is to investigate the tangible human impact on the Everglades landscape and create a virtual environment that will be the setting of this animated short with a environmental message.
Fuse Diabetic Dress Shoe: Combining medical performance with chic style
Vidhan Bhaiya COE '21
Faculty Mentors: Professor Mark Sivak, CAMD + COE, and Professor Marc Meyer, Entrepreneurship & Innovation
Diabetic footwear is a proven preventive measure that can help reduce foot ulcers which can lead to amputation. However, adherence to diabetic shoes is low because over 18% of people dislike the styles and lack of options of their shoes.  To meet the medical requirements, the aesthetics of the shoe are not a top design priority. Through my project, I have prototyped multiple diabetic dress shoes for men that have the best of both worlds – aesthetics and medical performance. The next phase of this project is to test it and make it suitable for commercialisation.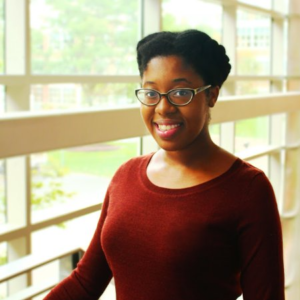 Good, Bad, and Ugly: Facilitating Acceptance of Produce Abnormalities for a More Efficient Food System
Erin Bourque CSSH '19
Sydney Mokel CSSH '19
Faculty Mentor: Professor Christopher Bosso, School of Public Policy and Urban Affairs
We will analyze campaigns to normalize "ugly" foods as one component of a larger solution to the food waste problem. A recent United Nations publication underscores the severity of the globe's wasteful habits–about one-third of food produced annually is trashed, totaling over $750 billion in economic losses. There are European actors at the forefront of tackling this issue; applying lessons learned there to the United States could have enormous significance for limiting waste. Furthermore, a more efficient food system could enable redistribution of fresh food to hungry community members and reduced costs for both retailers and their customers.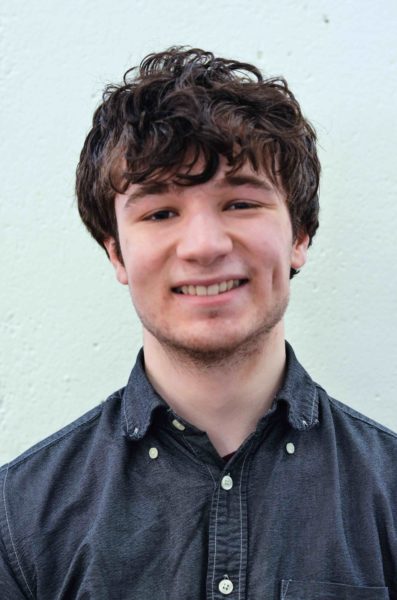 Non-Native Speech Input and Phonological Perception
Michael Brown COS '20
Faculty Mentor: Professor Iris Berent, Psychology
Past experimental results in psycholinguistics suggest that we use a blend of visual and auditory information to perceive speech in a holistic way. This experiment asks: does this sort of integrated perception still hold if the speech stimulus does not resemble the listener's native language? In doing so, it asks if this holistic perception is contingent upon language experience–and, therefore, if certain pathways of human sense perception are uniquely specialized for language. The existence of such specialized pathways would suggest that language exists as a modular and partially isolated component in the mind rather than arising from general associative learning.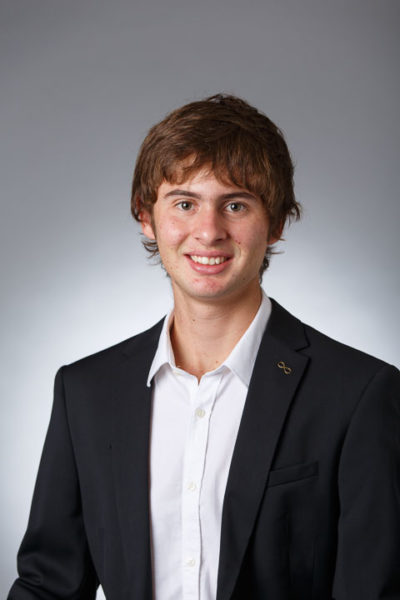 Representations of Quivers and Gauged Linear Sigma Models
Felipe Castellano-Macias COS '20
Faculty Mentor: Professor Emanuele Macri, Mathematics
Representation theory can be thought of as the study of symmetries, and quivers are directed graphs (a set of points together with lines between these points). I wish to use representation theory to study the classification of different types of quivers. On the other hand, gauged linear sigma models related to quantum field theories, that is, a quantum mechanical theory of interactions of subatomic particles. I wish to study the mathematical aspects of these gauged linear sigma models.
Black Queer Organizing: the Role of Community Spaces during and after the AIDS crisis in DC and Philadelphia
Blair Childs-Biscoe CSSH '19
Faculty Mentor: Professor Nicole Aljoe, English
I intend to look at the role of Black queer community spaces (bars, clubs and churches) in Black queer organizing, from the HIV/AIDS crisis of the 1980s to today. I hope to investigate this relationship in Washington, D.C., and Philadelphia, Pennsylvania. Firstly, this project will combat black queer erasure from conversations around HIV/AIDS organizing. Additionally, this project will add to limited documentation of the contribution of black queer spaces to black queer organizing. Finally, this project will reveal how the role has changed today now that HIV/AIDS is no longer in the public spotlight but still disproportionately affects black queers.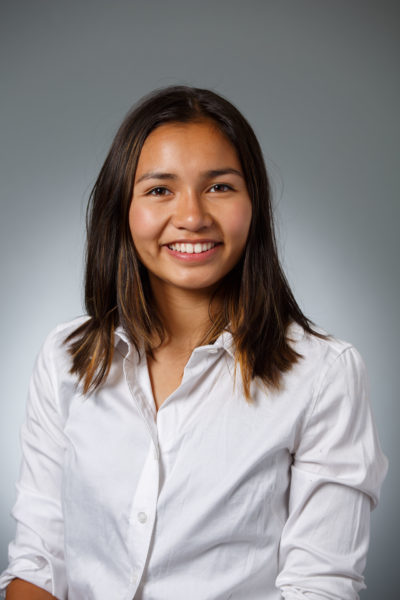 Industry-Led: Initial Reactions, Methods of Implementation, and Challenges to CVS Real Beauty
Elisa Danthinne COE '21
Faculty Mentor: Professor Rachel Rodgers, Psychology
CVS Health (through its recent Beauty Mark campaign) and the government of France (through recent legislation) are two large players currently taking initiatives to reduce effects of body dissatisfaction by media via labels that state whether an image has been retouched. This project first will investigate the inception, implementation strategies, and challenges of CVS's Beauty Mark campaign through a series of interviews. Second, it will observe the public implementation in both France and the US to relay the impact of images on our contemporary society in a widely accessible format.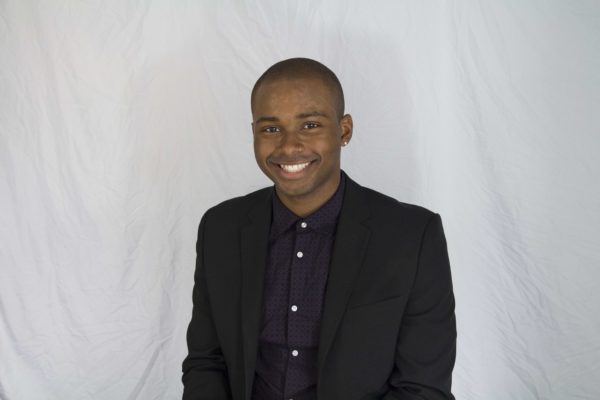 The Expansion of Lithium Usage: A Unique Look at a Nonrenewable in Renewable Energy
Adrian Forrest CAMD '19
Rachna Igwe COE '19
Faculty Mentor: Professor Muhammad Noor E Alam, Mechanical & Industrial Engineering
We are researching the Past, Present, and Future of lithium-ion batteries in Argentina/Lithium Triangle: 1) Past: What has led up to the use of lithium and other necessary materials to create lithium-ion batteries? 2) Present: What is the current extraction process? 3) Future: What are the implications of this process; on society/vulnerable communities, environment, politics, and business; and what are the best approaches for recycling methods? Lithium has a large stake on energy affairs across the globe, and we want to showcase the current practices of this via a short-form documentary.
Developing Successful Social Entrepreneurs in Francophone Arab Cities: A Comparison Between Venture Capital and Venture Philanthropy Management Training Programs in Tunis and Beirut
Tallie Hausser DMSB '19
Faculty Mentor: Professor Sophie Bacq, Entrepreneurship & Innovation
I will be doing a comparison between the entrepreneur management training programs run by venture philanthropy and venture capital firms in Francophone Arab cities. Social innovation and entrepreneurship are growing fields in the Middle East, working to address social inequalities overlooked by the government, and the financial and HR tools provided for social entrepreneurs by venture firms are key to the growth of this field. With this project, I will benchmark these programs and evaluate them in order to come to a conclusion that could benefit not only VPs and VCs but other key players in the region as well.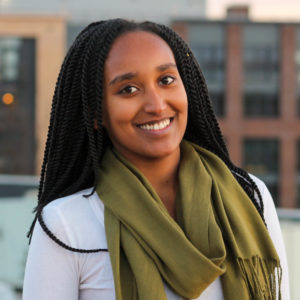 Reclaiming the Narrative: Perspectives on Ethiopia from the Ethiopian Diaspora
Leila Habib COS '19
Faculty Mentor: Professor Nicole Aljoe, English
Previous literature has uncovered the largely negative images of Ethiopia in the media, so the research I am hoping to pursue is a photography project exploring how Ethiopians' perceptions of Ethiopia and its culture compare to the mainstream narrative. Ethiopian immigrants, Ethiopian-Americans, and Ethiopian-Australians will be interviewed about their experiences as an Ethiopian in the US or Australia, as well as how they define Ethiopian culture and how they remain connected to it. A variety of portraits of the subjects will then be taken.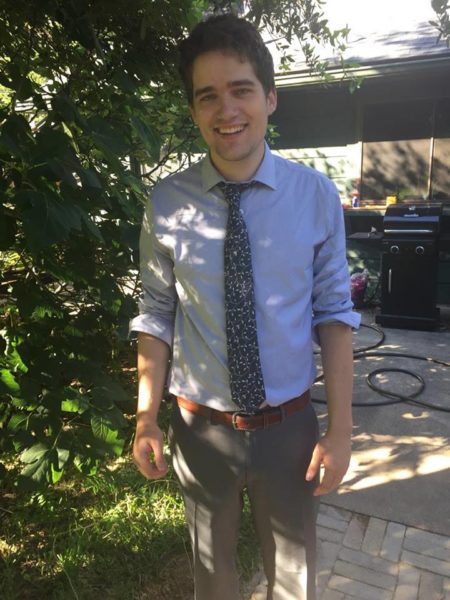 Diversifying Representation of Queer Youth in Story-Based Video Games
Jasmine Heyward CAMD '19
Logan Reynolds CAMD '20
Faculty Mentor: Professor Derek Curry, Art + Design
Our project seeks to identify roles and stereotypes that game developers commonly rely on in representing queer identities in the United States and how games can better represent intersectional identities and experiences. We will travel to eight cities around the country interviewing queer students to better understand the diversity of queer experiences. We will then publish the data to a journalistic-style website and aggregate the data to create plans for a story-based video game featuring diverse queer experiences.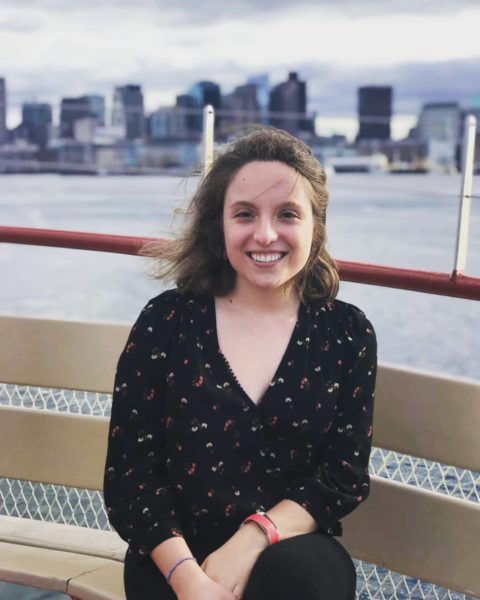 Innovation in Schizophrenia Therapeutics: A TAAR1-Centered Approach
Rachel Hoffing COS '19
Faculty Mentor: Professor Greg Miller, Pharmaceutical Sciences
Current therapeutics for individuals with schizophrenia are largely designed with a "dopamine hypothesis" in mind. Pharmaceuticals that limit the overexcitation of dopamine transmission in the brain give relief for some patients, though are often ineffective and cause severe side effects in others. Emerging research suggests that dysfunctional glutamate transmission in the brain may be an underlying cause of disease pathology as well. My research investigates a novel G-protein coupled receptor, the Trace Amine-Associated Receptor 1, as a new target in modulating glutamate transmission in the brain. Understanding this molecular pharmacology will allow for the creation of better treatments for schizophrenia.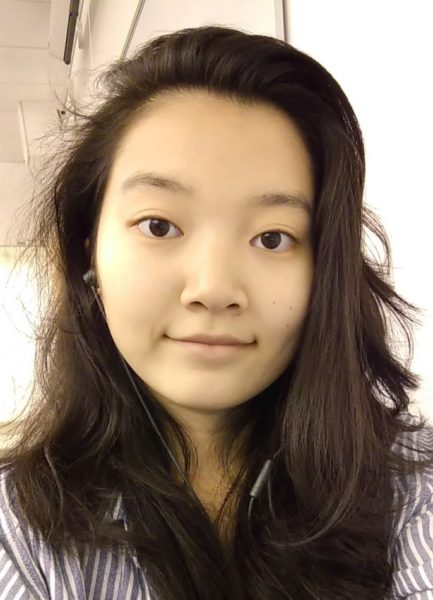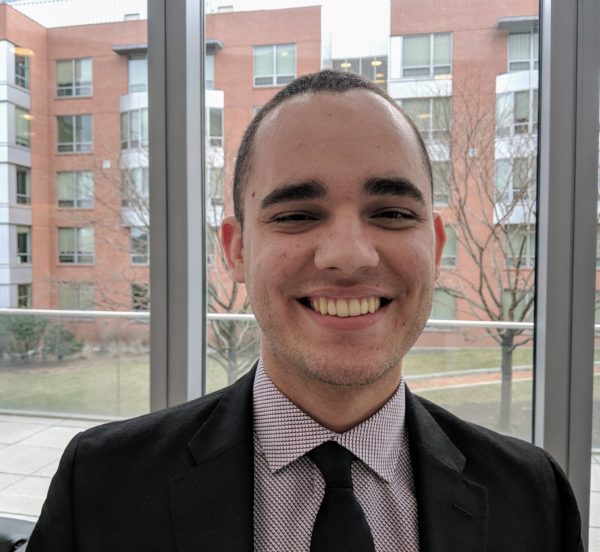 Neural Regulation of Cell Proliferation and Death in Limb Regeneration
Eun Kyung Jeon COS '21
Andy  Martinez COS '20
Faculty Mentor: Professor James Monaghan, Biology
The purpose of our project is to determine the effects of denervation in cell proliferation and death of the regenerating limb blastema. Limb normally regenerates with nerves, but when the nerve is cut at the shoulder area, the limb would stop regenerating. This research is significant because it defines how the nerves affect cell cycle kinetics by comparing cell proliferation and cell death in denervated and innervated limb blastemas.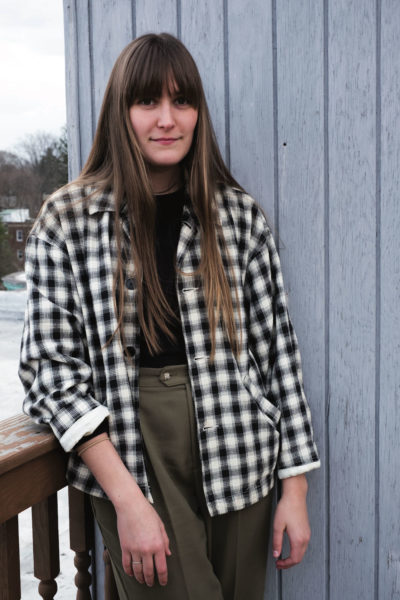 Boston Art Review
Jameson Johnson CAMD '18
Faculty Mentor: Professor Gloria Hwang-Sutton, Art + Design
I will be creating the second issue of Boston Art Review Magazine (BAR). BAR is a new, independent publication committed to facilitating contemporary discourse in Boston. The publication provides a platform for underrepresented voices and perspectives in a city where academic institutions dictate much of the discourse around contemporary art within the city. This issue of BAR will be used to explore artists who work as a collective vs. the individual.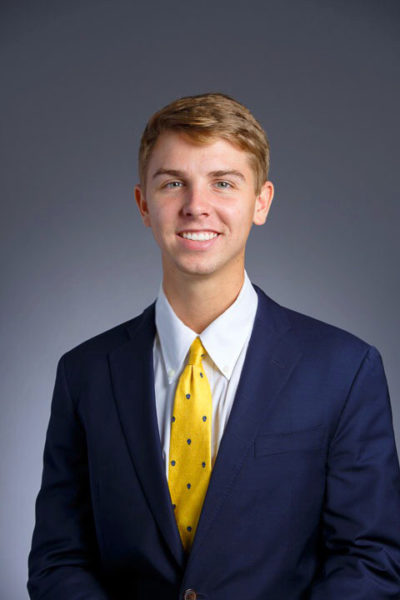 Fabric and Faith: An Examination of Globalization and its Impact on Culture and Tradition in Bhutan
Logan Jones COS '21
Christopher Osborne CSSH '19
Faculty Mentor: Professor Alan Klein, Sociology and Anthropology
Bhutan is a country relatively new to the world of international economic and cultural exchange. As such, it is a useful model for better understanding the interactions between globalization and cultural change. Our project intends to examine how globalization is influencing two popular Bhutanese cultural expressions, Vajrayana Buddhism and traditional weaving practices. Central to our investigation are interviews with Bhutanese citizens designed to gauge public perception of the relevance of these long-held cultural traditions with the goal of ultimately understanding factors that influence cultural change and help or hinder active cultural preservation efforts.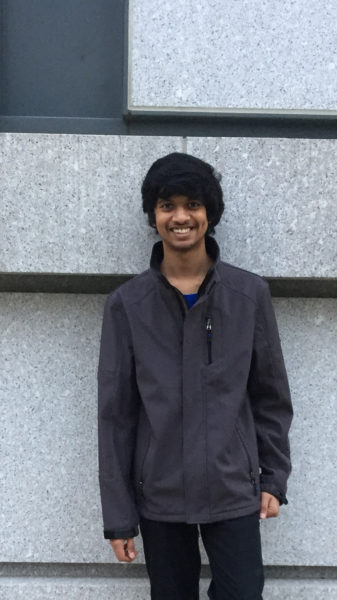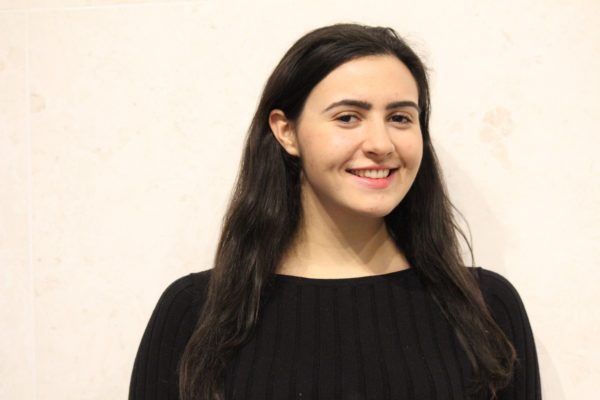 Day Zero: Application of Reverse-Engineering Methodology to Address Acute Water Scarcity in Cape Town and Contribute to a Potential Rejuvenation
Mukunda Kaushik COE '19
Botakoz Koshkarova COE '20
Isabella Steiner COE '20
Faculty Mentor: Professor Courtney Pfluger, Chemical Engineering
The project addresses the water crisis in Cape Town by analyzing globally successful water conservation systems and assessing their adaptability in Cape Town. The project identifies evaporation as a major cause of depleting water resources and identifies a gap in the research methods currently used to suppress evaporation. A novel evaporation suppressing mechanism is proposed whose first prototype will be experimentally tested to establish a 'proof of concept'. The research involves interacting with local entrepreneurs in the water conservation industry in order to further understand the challenges they face in expanding their solutions and to get feedback on our prototype.
Gender Equality Self-Efficacy Amongst Male Managers in the Finance Field: A Cross-Cultural Study of the U.S. and Sweden
Mary King DMSB '19
Malin Ortenblad DMSB '18
Faculty Mentor: Professor Jamie Ladge, Management and Organizational Development
Our research project will study whether male managers in the finance field feel that they are able to improve gender equality in their workplaces. It will consist of an anonymous survey through MTurk and Qualtrics of 300 male managers in the finance field and semi-structured interviews with 30 male managers (half in Sweden and half in the U.S.). We believe that this will provide an interesting cross-cultural comparison, because Sweden ranks low on masculinity on the Hofstede index with a score of 5 compared to the U.S. with 62, and the interviews will provide more context to the survey.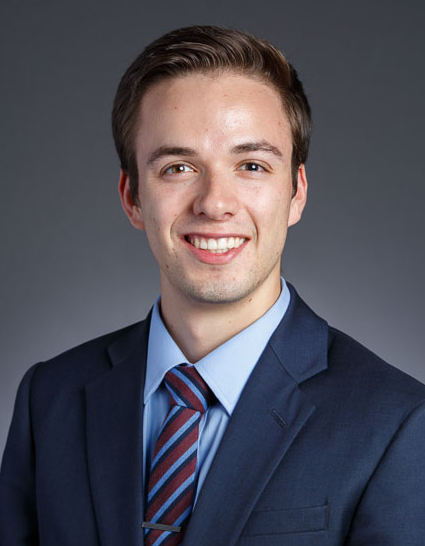 Australia and New Zealand's Climate Related Development Aid Policies Towards Pacific Island States
Ryan Maia CSSH '19
Faculty Mentor: Professor Laura Kuhl, International Affairs Program
Pacific Island states are in peril as a result of human-induced climate change. Rising tides and natural disasters are threatening the socioeconomic fabric of such countries. In response, the international community has provided development assistance. Australia and New Zealand are likely the two most impactful providers of assistance in the region. Through this research project, I will discern commonalities and differences between the climate development assistance policies held by these two countries towards their Pacific Island nation neighbors. I will look at causes for aid provision, effects of aid, and, if applicable, recommendations for policy changes.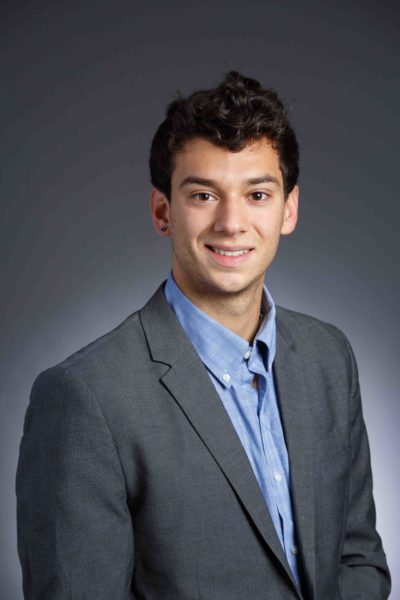 Supercritical Extraction and Purification of Research-Grade Cannabinoids
Nicholas Mortillaro COE '18
Faculty Mentor: Professor Thomas Webster, Chemical Engineering
To design and prototype a integrated process offering an efficient, cost-effective and safe solution for the production of high-purity, research-grade cannabinoids. These organic compounds have high value to researchers and pharmaceutical companies investigating the potential medical applications for a range of conditions from epilepsy to glaucoma. Utilizing supercritical carbon dioxide to extract and purify these compounds from plant matter is a novel, greener and inherently safer process than current practices with organic solvents. The ultimate goal is to enable research and pharmaceutical development of a class of compounds spurned because of association to a federally illegal narcotic.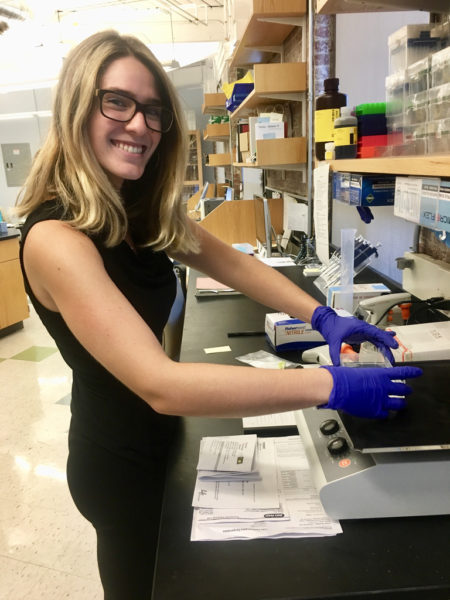 The Role of Endocannabinoid Signaling in Sexually Divergent Responses to Inescapable Stress
Tatiana Pelegrina COS '19
Faculty Mentor: Professor Rebecca Shansky, Psychology
My project seeks to investigate the sex-specific effects of the endocannabinoid system in response to aversive stimuli. As Post-Traumatic Stress Disorder (PTSD) affects females twice as much as males, it is crucial to investigate the underlying neurobiological  differences in order to develop better treatments. This system plays a noted modulatory role in the regulation of the stress response. It is therefore a promising pharmacological target towards the treatment of PTSD. My project involves administering drugs that activate/silence endocannabinoid activity in specific brain regions in male and female rodents and observing how administration of these agents affects their behavior during inescapable stress.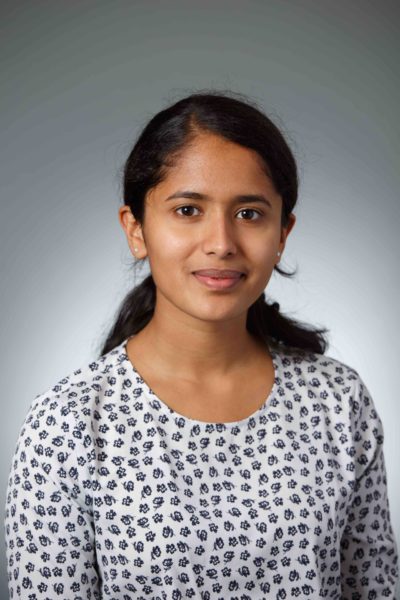 University Policies to Effectively Support Sexual Assault Survivors
Rachael Phillips CSSH '20
Anjali Nair CSSH '20
Faculty Mentor: Professor Greg Goodale, Communication Studies
We will be conducting research at four universities in Canada to better understand and identify effective sexual assault policies. We will interview campus community members to learn what works and what could improve to create a supportive space that is more accepting and helpful for survivors.   This is important as many schools are finding it difficult to provide survivors with the support they require and our recommendations should help them create an effective action plan. With the #MeToo movement and wider public acknowledgement of sexual assault, this timeliness will allow us to see if subsequent policy changes have been impactful.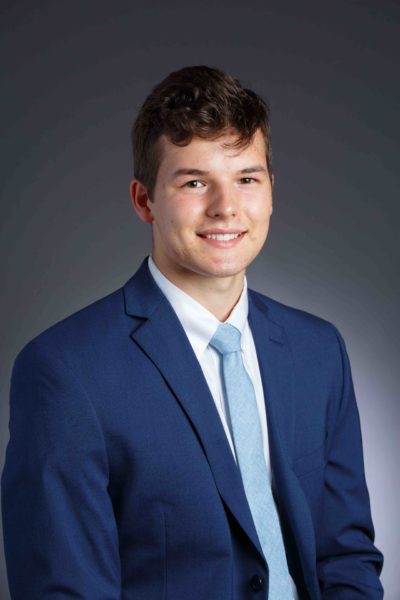 Elucidation of Chromosomal Structure within Ancient Tissues
Jacob Potts COE '20
Faculty Mentor: Professor George Church, Genetics, Harvard University
Knowing how a species's DNA is divided into chromosomes is key to understanding its biological processes at a molecular level. However, in many ancient, extinct species, we seldom know their chromosome structure because environmental factors degrade these chromosomes within their remains into short DNA fragments over time. Despite this damage that usually befalls ancient remains, exceptionally well-preserved specimens are hypothesized to contain chromosomes. To verify this hypothesis, the project will use modified biomolecular techniques to visualize and sequence any potential chromosomes within these tissues. Proving existence of and sequencing chromosomes in extinct species will help efforts to revive them.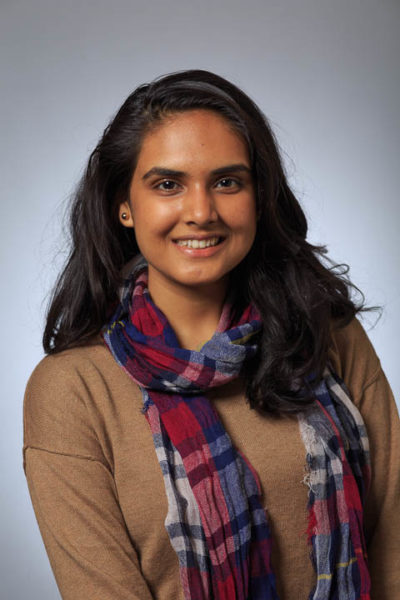 Investigating Resiliency in Small Islands: Sint Maarten/Saint Martin
Riddhi Samtani CSSH '19
Faculty Mentor: Professor Steven Scyphers, Marine Sciences
I am both personally and academically invested in investigating the issue of disaster risk reduction and resilience development in small island developing states. Coming from an island that is directly susceptible to the changes in climate personally motivates me to produce data and results that advocate for the implementation of an effective strategy to withstand higher sea levels and super storms. Moreover, I hope to highlight the knowledge gaps that exist between the government and its citizens surrounding climate change and the preparedness and recovery response necessary to avoid catastrophic destruction of both human and ecological systems.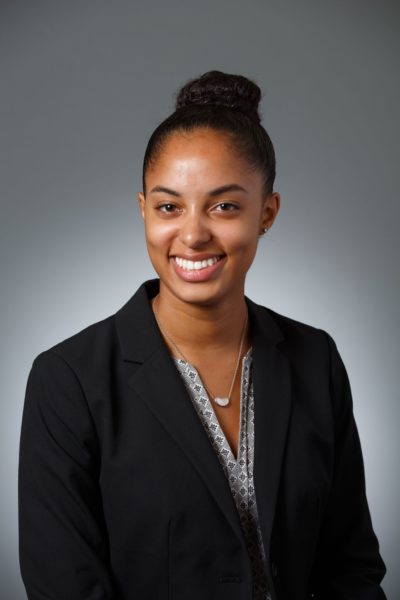 Ancient Games, Modern Movement: The Impact of the 1992 Barcelona Olympic Games on the Modern Catalan Independence Movement
Sara Scott DMSB '19
Faculty Mentor: Professor Thomas Vicino, Political Science
In my research, I plan to study how the decentralization of Spain and resurgence of Catalan identity following the 1992 Barcelona Olympics affect the modern Catalan independence movement based upon public memory of the Games by the host population. My project will aim to proceed beyond the existing conversation about the 1992 Barcelona Olympics by contextualizing the Games' historical impact on Spain within the modern Catalan independence movement based upon the individual and collective memories of the Spanish people.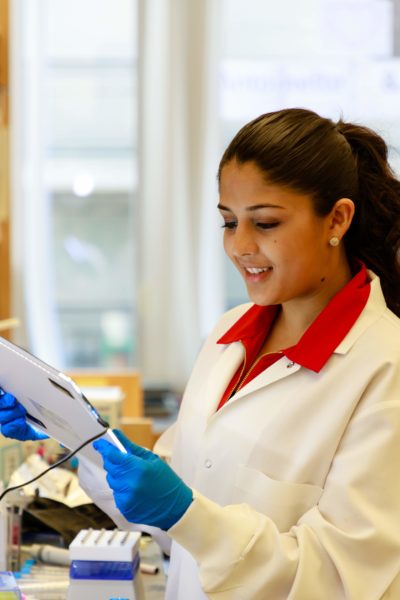 Development and Application of a Multiplexed Assay Platform for Comprehensive Profiling of Epigenetic Modulators
Kritika Singh COE '20
Faculty Mentor: Professor Michael Pollastri, Chemistry & Chemical Biology
Epigenetics is complex. There are over 200 regulatory proteins, around 75 known site-specific modifications, and hundreds of small molecule inhibitors for the proteins. Only a few of these have been studied in detail and no comprehensive map has been created to map the three backbone components of epigenetics together. My goal is to create such a comprehensive map using a self-developed assay and further it to help develop novel therapies for patients with diseases that have an epigenetic or semi-epigenetic basis.
The Many Lives of ANWR: The Effects of Drilling in the Alaskan Arctic
Colton Stevens COS '20
Faculty Mentor: Professor Nicholas Brown, Urban Landscape Program and Department of History
I plan to travel to the Arctic National Wildlife Refuge in Alaska to photograph the landscape, animals, and people affected by recently authorized oil development. My project will, through photographs and recorded conversations, tell the stories of those closest to this issue, most of whom are Alaska Natives. I hope to inspire people from all backgrounds to reevaluate the prospect of ANWR oil drilling and its cultural, financial, and environmental consequences.