Lauren H. – Tutor of the Month- May 2019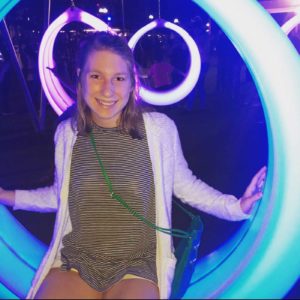 Tutor of the Month- May 2019
Name: Lauren H. 
Major: B.S./M.S. Bioengineering
What courses do you tutor? Physics 1 and 2, General Chemistry 1 and 2, Organic Chemistry 1 and 2
How long have you been tutoring? Since Fall 2017
What is your CRLA level? Level 2 Certified Peer Tutor
How have you represented PTP? I have been both a tutor and office coordinator and from both positions I see students leave so much happier and more excited for school than when they entered due to all the tutors' hard work. I have tried to develop lasting relationships with every student I see and I have been so blessed to see students grow and find their way and their learning style.
How has PTP impacted you? I have learned so much from the students that I have tutored, I learn a new way to think about and approach the concepts almost every session. The willingness to learn that everyone comes in with inspires me every day.
Student Testimonial: "[Lauren] made me feel more confident on the material!"