Justin P.- Tutor of the Month – January 2020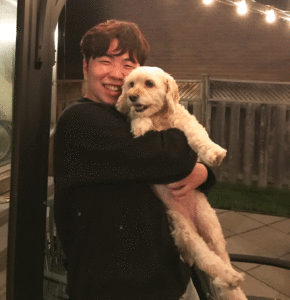 Tutor of the Month: Justin P. 
Major: Chemical Engineering and Chemistry Combined
What courses do you tutor? CHEM 2311, 2313, 2315, 2317, 3431, 4628, PHYS 1145
How long have you been tutoring? Since January 2019
What is your CLRA Level? Certified Peer Tutor Level 1
How have you represented PTP? I feel that I have represented PTP in my desire to help other students. PTP doesn't just offer services to help tutees get the grades they want, but it gives tutees a person that has been in their shoes.  Someone to be able to share both knowledge and wisdom in their respective classes. I feel that in my sessions I am able to meet the knowledge needs of my tutees while offering advice on how to succeed in their specific classes and classes alike. I treat my sessions as opportunities for both me as the tutor and my tutee to learn rather than temporarily retrieve knowledge.
How has PTP impacted you? PTP has impacted me in many positive ways. I am encouraged when I see my tutees grasp concepts that were covered during sessions. I'm even more encouraged when I myself get stumped on a problem the tutee might be working on, and the tutee is able to realize the problem and solve it on their own. It shows me that they are learning and able to adapt to new challenges that even I myself have difficulty with.  My own education also gets impacted in that the material that I teach only becomes more solidified, helping me remember concepts and apply them long-term.
Student Testimonial: "Justin was amazing- he came prepared, had questions ready, was very knowledgeable and organized-would highly recommend!"