John S.- Tutor of the Month – September 2020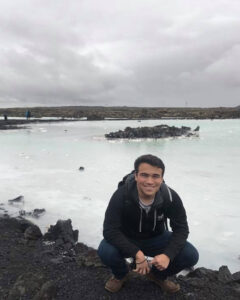 Tutor of the Month: John S.  
Major: Business Administration (Concentration in Accounting) and Economics 
What courses do you tutor? ECON, FINA, ACCT, MATH 3081, MKTG 2201, ORGB 3201
How long have you been tutoring? For 4 years (3 as a tutor and 4 as an office coordinator)
What is your CLRA Level? Certified Peer Tutor Level 1
How have you represented PTP? I have represented the PTP by leading by example and encouraging others to become self-motivated and mindful citizens, students, and employees.
How has PTP impacted you? My experience as a tutor has helped me to discover a long-dormant passion for education and teaching. The most rewarding part of my job is guiding someone to a "lightbulb moment," where everything clicks and makes sense, and these have made me want to find more opportunities to teach and mentor other students.
Student Testimonial: "John did a fabulous job preparing ahead of time for the problem I needed help with."