Helen L. – Tutor of the Month- September 2018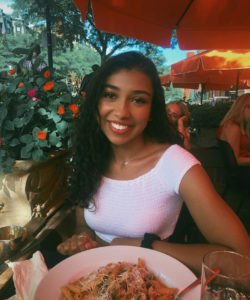 Tutor of the Month- September 2018
Name: Helen L. 
Major: Pharmacy
What do you tutor? General Chemistry 1 and Organic Chemistry 1 and 2
How long have you been tutoring? Since September 2017
What is your CRLA Level? CRLA Level 1 Certified Peer Tutor
How have you represented PTP? I often talk with my friends and classmates about what a great program PTP is for both getting access to tutoring and for becoming a peer tutor. During sessions, I always try to tutor enthusiastically so that my tutees grow to love PTP as much as I do. 
How has PTP impacted you? During Freshman year, I had a hard time finding activities or clubs on campus that made me feel I was making a difference in my community and that fit my busy class schedule. Ever since I became a peer tutor at PTP, I've been able to help my peers, share my love of science, and have the opportunity to constantly review material for my current classes on a daily basis. PTP has made me more active in the NU community and a better student.