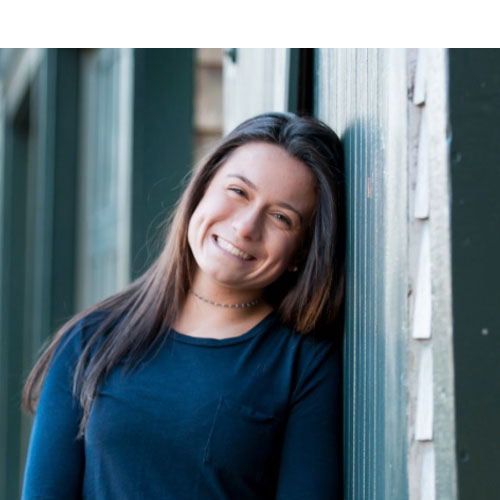 Maria Cavallaro, COE'22
"The University Honors Program was the first community I established comfort and trust in on campus. They fostered a welcoming environment for all of my Honors peers and I to grow and learn together. The Living Learning Communities, LLCs, provided a supportive network which allowed us to share and explore a specific interest outside of academics."
Maria Cavallaro is an Honors Ambassador and active in the University Honors Program. She is involved with the Society of Women Engineers, Alpine Ski Club, Biomedical Engineering Society, on-campus research, and NU American Medical Student Association. Read more about her Northeastern journey here.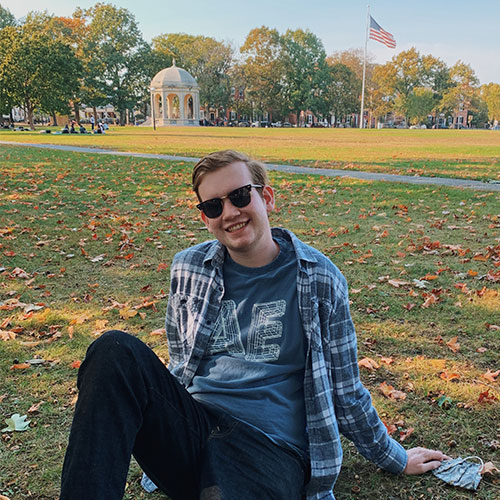 Tom Murtha, CSSH'23
"When I saw all of the opportunities for Honors students beyond their first year–such as research awards, prospective student outreach, unique global experiences, and more–I thought it was something I would really benefit from and also enjoy."
Tom Murtha is an Honors Ambassador, as well as a Husky Ambassador and Ambassador with CSSH. His first co-op was with the New England Council in Washington, D.C. He is active in Honors programming and finds his Honors coursework, particularly his Honors Interdisciplinary Seminar, stimulating.
Students learn the most from one another. And in Honors, we harness that in every way possible.
The life of an Honors student is a stimulating one. With so many opportunities at one's fingertips— from unique courses, global experiences, research/creative endeavors, and more— it's great to have a core group of people to share these experiences with. In Honors, we help students to quickly build their social and intellectual networks by creating smaller communities, each composed of like-minded peers, faculty, and staff, who together make the university experience even more personal, connected, and fun.