Engage with Honors Beyond Graduation
Honors Students at the Honors Cording Ceremony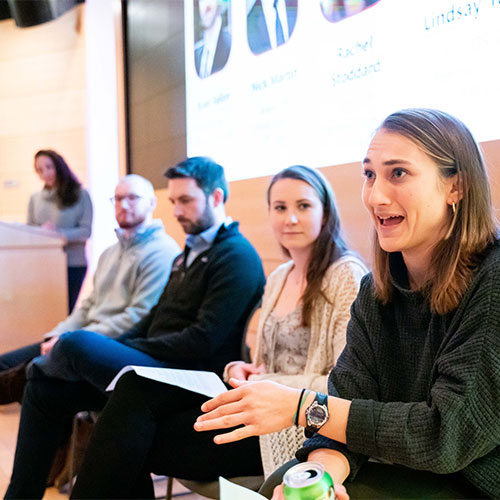 Honors Alumni Panel at the Leveraging Honors: Pre-Med Event
At Northeastern, we believe that learning happens everywhere, anywhere, and with anyone.
We take this belief to heart as we invite alumni to play a vital role in promoting students' learning and professional growth – especially learning that extends beyond classroom walls.
Events Designed for Alumni in Mind
Join us on campus or online for events and workshops aimed at building our professional development and social networks.
Social Media
Participate in our online alumni communities: LinkedIn, Facebook
Follow what current students are up to on Facebook, Twitter and Instagram
Share Your Experience and Knowledge
Give a  talk or workshop to current Honors students on an area of your expertise
Mentor a current Honors student via the Honors Alumni Mentoring Network.