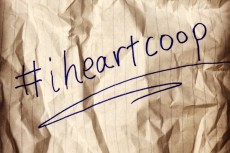 We at Northeastern are loving the co-op themed tweets this week! Tell us about your experience with #iheartcoop!
Insightful piece by @HubSpot's @eliast about the value of investing in new co-op talent http://t.co/wqhiIutncE

— President Aoun (@PresidentAoun) January 29, 2014
Mr. @PresidentAoun @HubSpotDev is simply in awe of your co-op program. I think together we make one of the best partnerships in industry.

— Elias Torres (@eliast) January 29, 2014
@eliast @PresidentAoun @HubSpotDev As a student and co-op taking advantage of that partnership, I couldn't agree more!