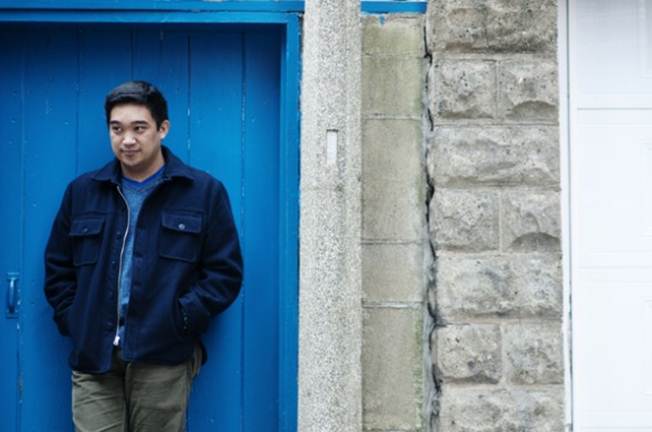 When Mark Nan­iong, S'14, began his co-​​op at the Boston-​​based Belfer Insti­tute for Applied Cancer Sci­ences at Dana-​​Farber Cancer Insti­tute last spring, becoming a sci­en­tist wasn't on his radar. But his expe­ri­en­tial learning oppor­tu­nity at the world-​​renowned treat­ment and research facility gave him a rare oppor­tu­nity to con­duct cut­ting edge research that could have major impli­ca­tions for the gen­eral public—an impact that this fifth-​​year chem­istry major hopes to cul­ti­vate in a future career in patent law.
The project in which Nan­iong par­tic­i­pated recently pro­duced results that were reported in Sci­ence Express, the early online pub­li­ca­tion edi­tion of Sci­ence Mag­a­zine, one of the most pres­ti­gious aca­d­emic jour­nals in the field.
"Being on a project with such far-​​reaching appli­ca­tions has shown me that I want to be in a career that is closely linked with the excite­ment and the progress that inno­va­tion in sci­ence holds," Nan­iong said.